Residential Power Supply, Generators & Surge Protectors in Columbus, Dayton & Cincinnati, Ohio
To prepare yourself and your home, as well as your appliances, for any power outages that come your way this season, homeowners should call the power supply and power protection experts at Five Star Home Services. We offer whole-house surge protectors, grounding, and generator installation services throughout Greater Cincinnati, Columbus, Dayton, and surrounding areas all year.
Power Supply
We Provide Power in Central & Southwest Ohio
Surge protectors are an inexpensive insurance policy for your expensive electronics and home appliances. If you have a big-screen TV or expensive computer equipment, it is worthwhile to purchase a surge protector so that the risk of it getting damaged is much less. The same goes for any other expensive electronic devices you own. Grounding your electrical system is essential to protect you, your family, and your electrical equipment from the dangers of high voltage. When a conductive surface, like metal, isn't grounded properly and becomes electrically energized, it can carry enough electrical voltage to administer a fatal shock.
Finally, if all else fails and you lose power, generators are very useful appliances that supply electrical power once the power is out. They can help you keep up with routine daily activities and help prevent the disruption of business operations and basic family life. Generators are available in different electrical and physical configurations for use in different types of applications.
If you're online looking for a "generator install company near me," a "grounding expert near me," or "surge protection services near me" in Greater Columbus, Cincinnati, Dayton or surrounding areas, you're in the right place. Call Five Star Home Services at (833) 405-8009 for all your power supply needs.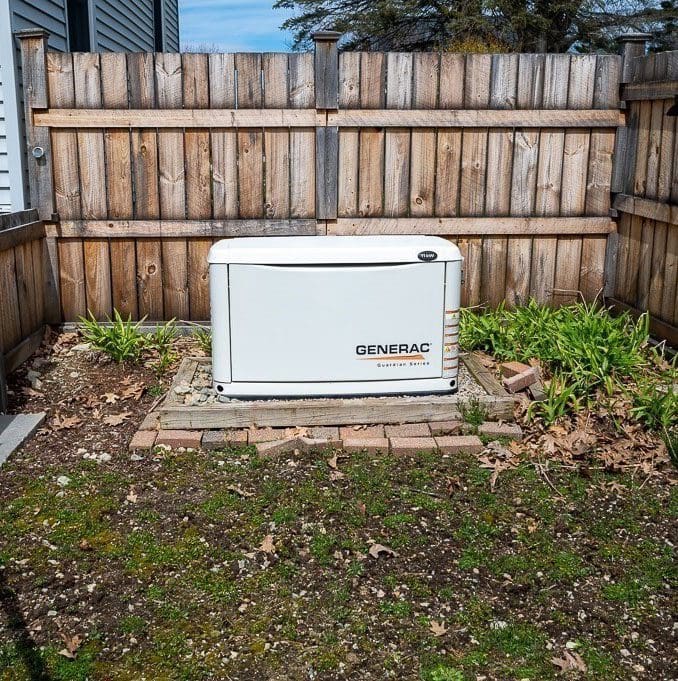 Power Supply Services
Power Supply & Whole-Home Generator Installation You Can Trust
Five Star Home Services stands out as a leading residential electrical contractor in Greater Columbus, Dayton, Cincinnati, and surrounding areas because of our level of responsiveness to our customers and our ongoing commitment to quality and safety. As a family-owned team of residential electricians throughout the state, we understand how essential it is for us to help our customers protect the investment they make in their homes. We do everything possible to make sure our electrical installations and residential electrical upgrades are up to code, safe, efficient, and of the highest quality possible.

4 Ways to Avoid a Complete Power Outage

When Ohio's weatherman is predicting a storm, you need to prepare for the possibility of an electrical outage. Most cold-season power outages happen when storms bring freezing rain and high winds. This is known to damage power lines and equipment. Only after the lights are out and we're stumbling around in the dark do we realize how much we depend on power and electricity. To prepare your home, we offer the following tips:
GET SURGE PROTECTORS
Consider your surge protectors an inexpensive insurance policy for your expensive electronics. If you have a high-quality television, installing a surge protector is worthwhile to lower the risk of it being damaged. The same goes for any other expensive electronics or appliances you own.
GET SURGE PROTECTORS
Winter power outages also include the possibility of pipes freezing and bursting. Have our plumbers come out and prepare your plumbing for winter. We can shut off your water and open faucets to let them run dry. This might not be necessary for a brief winter power outage. However, if you experience a power outage that lasts longer than a day and the temperatures have dropped, you should take this precaution.
POWER DOWN AND PULL OUT THE PLUG
Whenever you know a storm is approaching, take the time to move through your home to turn off and unplug electronics and appliances. Lightning can come into your house through wiring in a flash. Because of this, disconnecting these items from power sources will protect them from damage.
PROTECT YOUR HOME FROM WATER
If the cause of the outage is a severe storm, there is a strong likelihood that heavy rain – and flooding – will occur. You should have a good working sump pump with a backup battery and/or a generator. The last thing you need is for the electric sump pumps to be out of commission and your basement to be filled with water.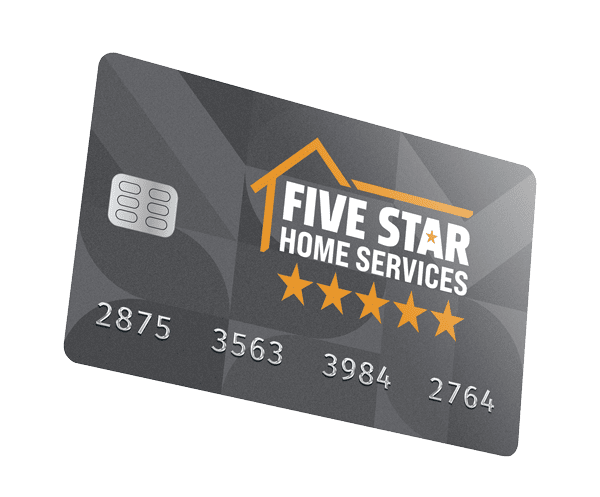 Financing Options
Buy Today, Pay Over Time
If you're in need of a new water heater, furnace, air conditioner, electrical panel, toilet, or something else, and you're wondering how you're going to come up with the money, we encourage you to check out our amazing in-house financing options. We can set up a monthly installment plan that works for your budget.
The Gold Standard in Electrical Services Since 1972
Are you looking for a local electrician or an "electrician near me" in Greater Columbus, Cincinnati, Dayton, or surrounding areas? If so, you're in luck. Five Star Home Services is your local residential electrician. We are your "electric company near me" throughout the three major metro areas we service. Whether you need ceiling fan installation, surge protection, pool light repair, ceiling fan installation cost, a panel upgrade, fire alarm installation, 24-hour electrician, outside lighting fixtures, outside lighting fixtures, led outside lighting, electrical outlet repair, fire alarm installation companies, home fire alarm installation, emergency electrician, outlet repair, surge protection outlet, an electric panel upgrade, outside lighting controls, surge protection, or a 24-hour emergency electrician, we can help. We offer all types of residential and commercial electrical installation services.