Wire Grounding
Columbus, Dayton & Cincinnati, Ohio Electrical Wire Grounding
If you own a home, your electrical grounding is a backup pathway that provides an alternating route for the current of electricity to flow back into the ground when there's a fault in the wiring system. Grounding facilitates a physical connection between the ground and your home's electrical equipment, wiring, outlets, and appliances.
Electrical grounding directs any excess electricity to the ground via the ground wire. Your home's grounding wire is an essential safety component in your electrical system. Grounding wires discharge excess electricity safely to the ground so that it doesn't cause injuries, damage, or fires. If you aren't sure if your home's electrical system is properly grounded or if you're concerned your grounding might be outdated, you should call Five Star Home Services so we can help. We offer affordable electrical grounding services throughout Greater Cincinnati, Columbus, Dayton, and surrounding areas all year long.

4 Reasons Why Ground Wire is Important

Below we list four reasons why grounding your wires are important:
SAFETY
Grounding electrical circuits is essential for safety. Grounding protects you and your home from the dangers of damaged circuits or electrical overloads. If there's a power surge, the excess electricity introduced into the system can leap out of the wiring. You already know this isn't good. Without an electrical grounding in place, this stray voltage can create a fire and shock bystanders.
PROLONGS LIFESPAN OF EQUIPMENT
Protecting appliances and electrical equipment from power surges also helps make everything last longer and function better. Grounding is one of the most critical safety measures protecting contemporary home electrical systems.
PROTECTS ELECTRONICS
Proper grounding protects your home's expensive electronics in addition to your electrical system, even in case of a massive power surge or lightning strike. Do you know how much it costs to rewire a home? Not to mention the price of replacing a giant flatscreen TV or electronics. Grounding prevents voltage from arcing to other conductive materials such as metal and water.
PROTECTS ELECTRICAL SYSTEM
As we noted, grounding wires also prevent voltage from overloading and damaging the electrical components in your electrical system and your appliances. No one wants to pay a licensed electrician to come over and replace electrical equipment in the home.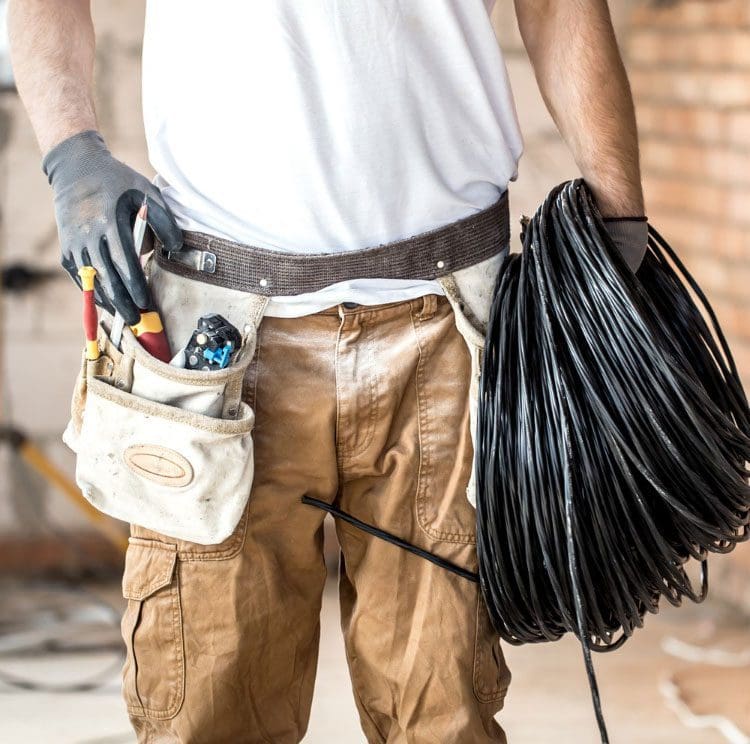 Power Supply Services
Electrical Grounding Services in Cincinnati, Dayton, & Columbus, OH
Keep in mind electrical grounding isn't something you will notice when it isn't working or isn't installed. Your appliances and lights, and electronics will operate normally without the ground wire because electrical grounding isn't a part of the conducting path that supplies electricity to your home's appliances. In fact, if the ground wire is removed or broken, you will normally not be able to tell the difference. So how do you know if your electricity is grounded?
One way to check to see if your electrical system is grounded or not is to look at your power outlets. If the outlet has three prongs, your system should have three wires. One of those wires is supposed to be the grounding wire. If you had a professional electrician install your outlets and install your ground wire, you should be ok. If you aren't sure, we suggest calling our residential grounding experts at Five Star Home Services today at (833) 405-8009.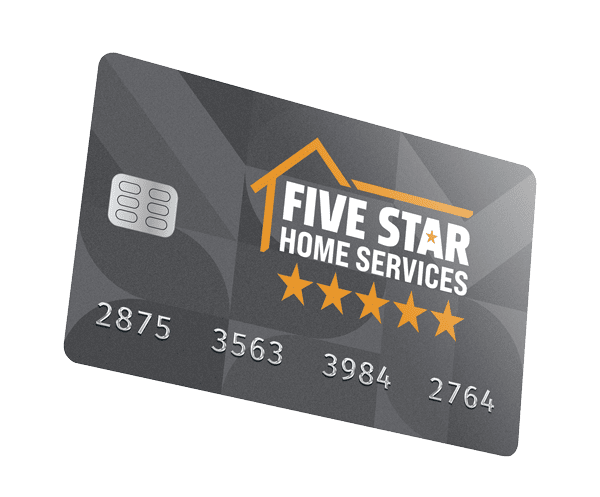 Financing Options
Buy Today, Pay Over Time
If you're in need of a new water heater, furnace, air conditioner, electrical panel, toilet, or something else, and you're wondering how you're going to come up with the money, we encourage you to check out our amazing in-house financing options. We can set up a monthly installment plan that works for your budget.
The Gold Standard in Electrical Services Since 1972
Are you looking for a local electrician or an "electrician near me" in Greater Columbus, Cincinnati, Dayton, or surrounding areas? If so, you're in luck. Five Star Home Services is your local residential electrician. We are your "electric company near me" throughout the three major metro areas we service. Whether you need ceiling fan installation, surge protection, pool light repair, ceiling fan installation cost, a panel upgrade, fire alarm installation, 24-hour electrician, outside lighting fixtures, outside lighting fixtures, led outside lighting, electrical outlet repair, fire alarm installation companies, home fire alarm installation, emergency electrician, outlet repair, surge protection outlet, an electric panel upgrade, outside lighting controls, surge protection, or a 24-hour emergency electrician, we can help. We offer all types of residential and commercial electrical installation services.