THERMOSTATS
Smart Thermostats & Programmable Thermostats in Columbus, OH, Dayton, OH & Cincinnati, OH
With all their high-tech features and remote accessibility, our line of smart thermostats at Five Star Home Services are a far cry from that old dial-disc thermostat on the wall so many of us grew up with generations ago. In fact, our smart thermostats are ahead of their times; smart and wifi thermostats are excellent for helping to conserve energy and reduce heating and cooling bills.
If you're looking for a "thermostat expert near me" or "smart thermostat installation services near me" and you live in Greater Columbus, Greater Dayton or Greater Cincinnati, give us a call. Five Star Home Services has the latest and greatest smart thermostats, programmable thermostats, and Wi-Fi thermostats on the market. If you'd like to control your home's climate and air quality from your computer, tablet, or phone and save money on heating and cooling, give us a call today at (833) 405-8009.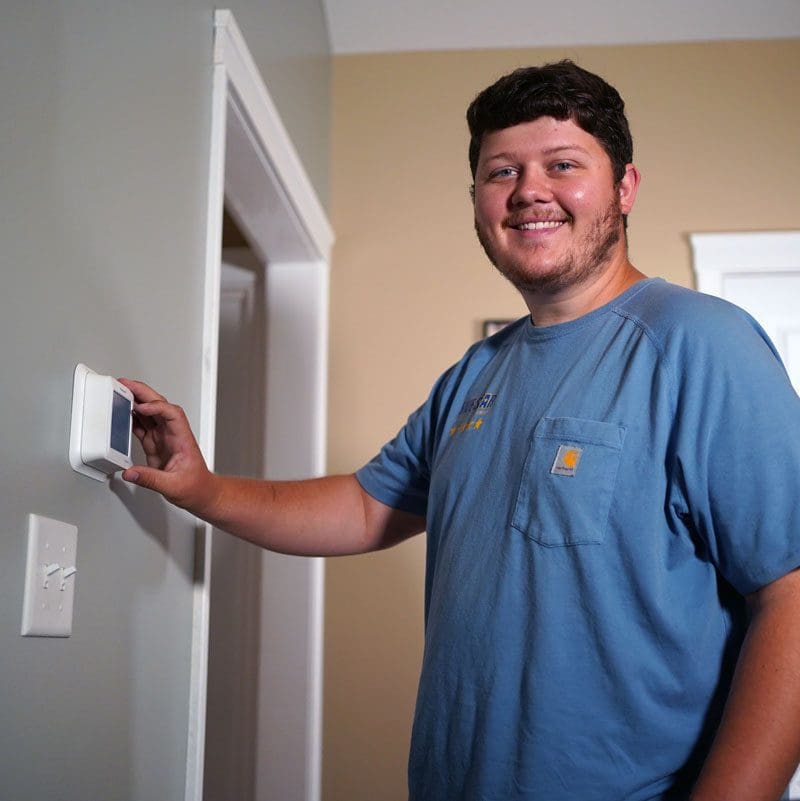 4 Benefits of a Thermostat Upgrade

Heating and cooling bills account for many residential utility costs regardless of the time of the year. Because of this, most homeowners are always looking for ways to reduce energy bills. One of the best ways to manage your monthly energy bills without compromising your indoor comfort is to upgrade your thermostat. Below is our thermostat expert's list of the top benefits of upgrading a thermostat:
LOWERS ENERGY COSTS
As we noted above, when you switch from the manual thermostat to a programmable thermostat or a smart thermostat, you'll see significant energy savings. Nevertheless, homeowners need to make sure they have the proper settings. With the proper settings, experts say you can save about 5% to 15% on energy costs with a new thermostat. This is because thermostats can be scheduled to lower usage when you're not at home or at night.
EXTENDS LIFE FOR YOUR EQUIPMENT
If you upgrade to a smart thermostat, it will reduce the workload on your equipment, especially during off-peak hours. This will result in much lesser wear and tear. Because of this, having the right thermostat can give your equipment additional years of service.
THEY'RE ECO-FRIENDLY
Programmable thermostats contribute to helping the environment. For one, they contribute to a reduction in energy usage. Energy use only increases when there's a need. Additionally, these thermostats don't use toxic mercury, which isn't good for the environment.
THERMOSTAT UPGRADES MAKE GREAT ADD-ONS
If you have an older thermostat or are considering replacing your HVAC system to cut down on your energy bills, it would serve you well to consider getting a thermostat upgrade. Thermostats make great add-on products, and we offer deals on smart thermostats. Upgrading your thermostat should make a massive difference in comfort and convenience. Your system will work more efficiently while saving you money and lasting longer.
Indoor Air Quality Services
Ohio Wi-Fi Thermostat & Temperature Control Experts
Wi-Fi-controlled thermostats work by connecting to your internet connection, allowing remote access. You no longer need to be at the wall display or building to program your temperature settings. You can make these changes from computers, laptops, tablets, and smartphones; in many models, you can do this from any location with internet access.
If you're searching for a new thermostat such as the Google Nest, Honeywell T10 Pro, ecobee, or another popular thermostat, know that we at Five Star Home Services can install one for you at a great price. We'll show you how to operate the new device once's were done and answer any questions that may arise. Enjoy more convenient comfort today! We service Columbus, OH, Dayton, OH, Cincinnati, OH & Northern Kentucky.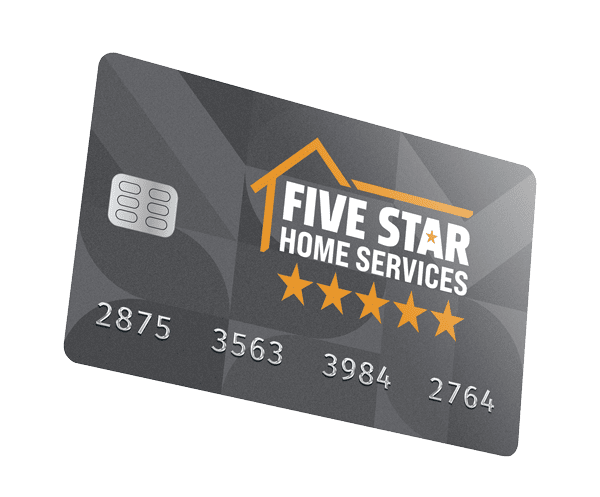 Financing Options
Buy Today, Pay Over Time
If you're in need of a new water heater, furnace, air conditioner, electrical panel, toilet, or something else, and you're wondering how you're going to come up with the money, we encourage you to check out our amazing in-house financing options. We can set up a monthly installment plan that works for your budget.
The Gold Standard in HVAC Services Since 1972
Five Star Home Services has been in the HVAC business since 1972, and there's not a furnace, heat pump, air conditioner, or air quality problem we can't resolve. We don't stop when your HVAC system does. As part of our commitment to customer satisfaction, we make ourselves available after-hours on weekends, and on holidays for emergency HVAC repairs. That's right, 24/7, 365! We can repair all brands and types of heating and cooling equipment, such as Amana, Trane, Rheem, Honeywell, Goodman, Comfortmaker, Carrier, and many more. Our team of local HVAC technicians is fast, friendly, and professional. We proudly serve all of Greater Columbus, Greater Dayton, Greater Cincinnati, and surrounding areas, and we're continuing to grow! Our services include AC repair, AC installation, furnace repair, furnace installation, heat pump repair, heat pump installation, zoned systems, preventative maintenance, heating, and cooling system tune-ups, air purification systems, humidifiers, dehumidifiers, air filtration, ventilation, ductwork installation, air duct modifications, furnace safety checks and much more.