We Repair & Install Electrical Vehicle Chargers in Columbus, Dayton, & Cincinnati, Ohio
If you're an Ohio homeowner and you're considering going green and buying an electric or hybrid vehicle, you need a way to charge it conveniently. At Five Star Home Services, our team can install an electric vehicle charging station in your home for your convenience when you need to recharge your car.
EV Charging
Choose Five Star for Electric Vehicle Charger Installation in Columbus, Dayton & Cincinnati
With the nation's network of public electric vehicle charging facilities still relatively thin, most EV owners charge their rides at home. This can be as easy as plugging the car into a wall outlet or as complex as installing solar panels to replenish an EV's battery. Most models include a basic 110-volt charging unit that plugs into a standard electric outlet via a conventional three-prong plug.
This is called Level 1 charging; assuming you already have basic electric service in your garage, it's the cheapest way to go. But, unfortunately, it's also the slowest. Depending on the vehicle and its battery capacity, it can take anywhere from eight to nearly 24 hours to bring its power cells up to a full charge.
Level 2 charging systems come in two primary varieties, plug-in portable and wall-mounted units that are hard-wired directly to a home's electric service. Local codes may require a fixed-mount team if you don't have a closed garage and are charging the vehicle outside. Otherwise, a portable charger requires no professional installation, assuming you've added the 240-volt service line. This type can be helpful if you own two homes or stay with friends or family in another town and want to take the unit along for charging at your destination.
There are over 82 different Level 2 home charging stations designed by more than 15 other manufacturers and built to fit more than 33 different types of electric car models. We provide only the safest and most reliable electric car charging stations. Contact Five Star Home Services to find the best fit for you.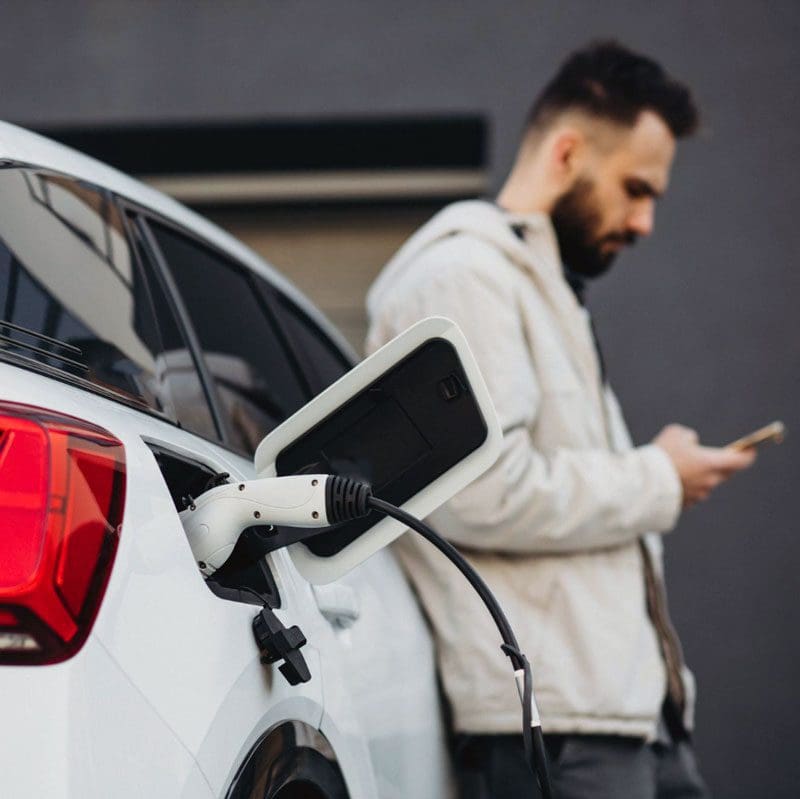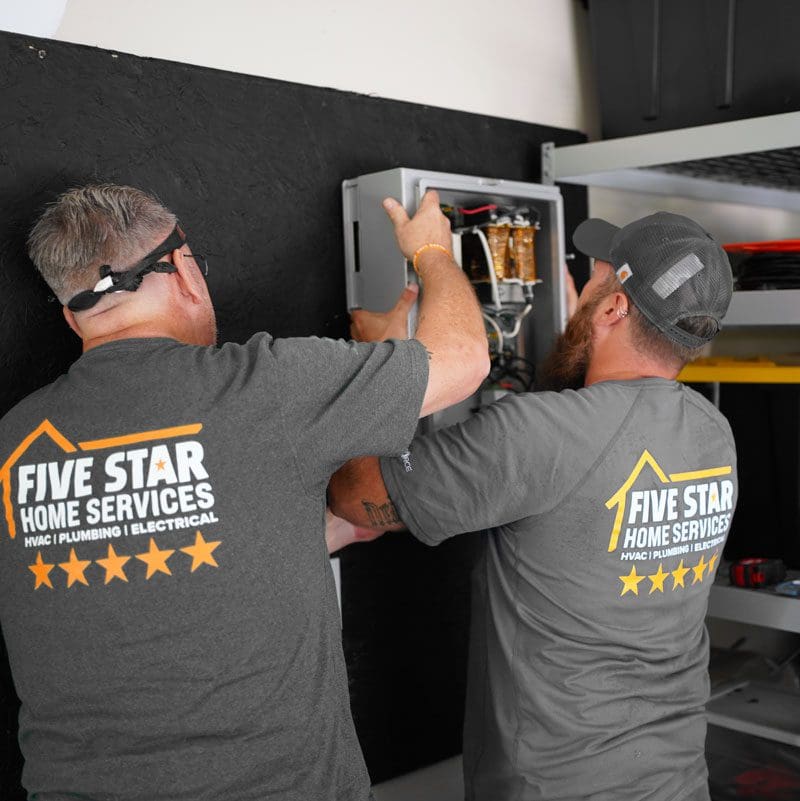 EV Charging
Schedule an EV Charger Installation in Columbus, Dayton, & Cincinnati, OH
Electric vehicles are the dream car for many people. They don't need to be filled up weekly and are more affordable to run and maintain. Installing a charger in your garage can make having an electric vehicle even more accessible. At Five Star Home Services, we've everything you need to start charging your car at home.
If you are looking for EV charger installation in Columbus, OH, Dayton, OH or Cincinnati, OH, you want to find an electrical company that will take care of you. You need honest advice about any electrical modifications that need to be done in your home, and you need someone who will always consider your safety and budget. We are careful about keeping your home up to code, whether we are doing an outlet installation or putting in brand new wiring.

4 Benefits of EV Charging at Home
Life can get a lot easier when you have your own charger in your garage. You won't have to wait in line anymore for gas, and you'll pay a lot less to keep your car running. All you need is a company that will come alongside you with EV charger installation near Columbus, Dayton & Cincinnati.
CONVENIENCE
Public electric vehicle charging stations are nowhere near as standard or convenient as gas stations. Not yet, anyway. This leaves you with the need to plan your routes to find them, and if you do, they may be out of service or in use by another EV driver. With a home EVSE (electric vehicle supply equipment) in your own garage, you can simply plug in when you need to and be ready for the day in most cases.
BOOST PROPERTY VALUE
With over 200,000 electric car owners in the US, installing an EV Charger can be an attractive addition for any potential home buyer. Additionally, potential EV charging station investors are given incentives and tax rebate opportunities, but incentives don't last indefinitely.
HASSLE FREE
The process of installing a home charging point is straightforward. Installing a charging point on your driveway is permitted development and does not require planning permission in most cases. Finding an EV installer is simple too! For example, Five Star techs are OLEV-approved installers trained to install several of the leading brand's EV Chargers.
SAFETY
Keeping your EV at home is safer for both you and your car. Charging your EV in a public space can take a while. In addition, while your EV is topping up at a public location, such as a parking lot, your vehicle is exposed to risks, including theft, vandalization, and natural elements, such as hailstorms. Topping up your electric car in the comfort of your own home helps avoid all these potential dangers.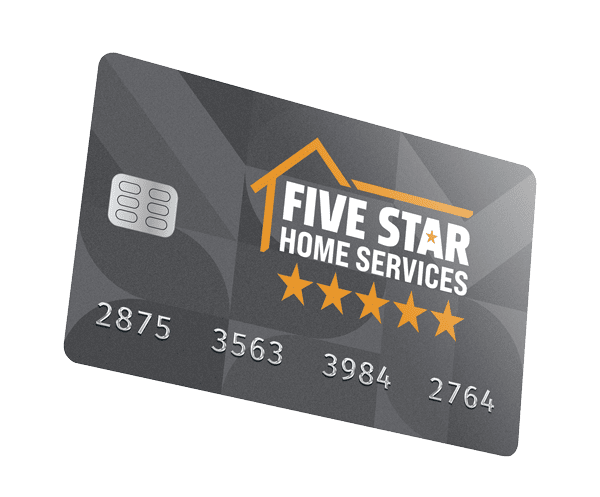 Financing Options
Buy Today, Pay Over Time
If you're in need of a new water heater, furnace, air conditioner, electrical panel, toilet, or something else, and you're wondering how you're going to come up with the money, we encourage you to check out our amazing in-house financing options. We can set up a monthly installment plan that works for your budget.
The Gold Standard in Electrical Services Since 1972
Are you looking for a local electrician or an "electrician near me" in Greater Columbus, Cincinnati, Dayton, or surrounding areas? If so, you're in luck. Five Star Home Services is your local residential electrician. We are your "electric company near me" throughout the three major metro areas we service. Whether you need ceiling fan installation, surge protection, pool light repair, ceiling fan installation cost, a panel upgrade, fire alarm installation, 24-hour electrician, outside lighting fixtures, outside lighting fixtures, led outside lighting, electrical outlet repair, fire alarm installation companies, home fire alarm installation, emergency electrician, outlet repair, surge protection outlet, an electric panel upgrade, outside lighting controls, surge protection, or a 24-hour emergency electrician, we can help. We offer all types of residential and commercial electrical installation services.