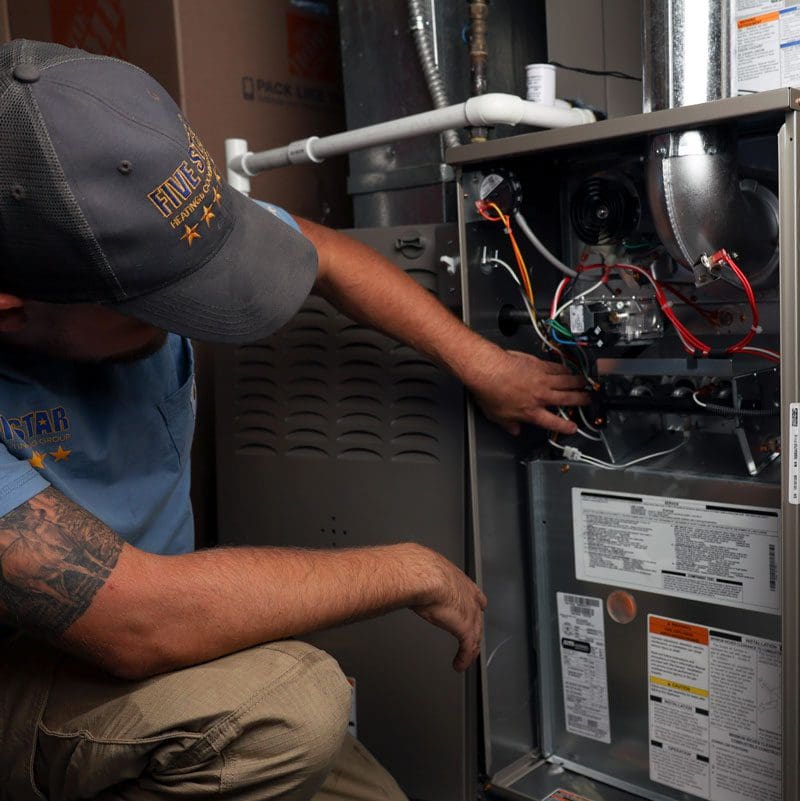 Columbus, Dayton, & Cincinnati Furnace Repair & Heating System Repair
Is your furnace giving you problems, showing signs of old age, or costing you a small fortune in heating bills? If you're online looking for a "furnace repair expert near me" and you live in or around Greater Columbus, Greater Cincinnati, or Greater Dayton, you need to look no further. Five Star Home Services is here to help, with 24-hour emergency furnace repair services all winter long. 
If you're having problems with your home heating system, our team of licensed furnace technicians here at Five Star Home Services are always ready to help. We are NATE-certified and fully insured. We are always a quick phone call or mouse click away when you need us. With more than half a century in this industry as a family business working in area homes, we there's no problem we haven't come across. Because we have furnaces of our own, in our homes, we empathize and prioritize to get you back into comfort above all else.
Featured Deal
Diagnostic Service Call
Whenever a homeowner faces an issue with their HVAC, plumbing, or electrical system and requires guidance to pinpoint the cause and learn ways to repair it professionally, we offer our Diagnostic Service Call at reduced rates. Using the latest diagnostic equipment, our trained technicians thoroughly inspect your equipment and perform expert diagnostics to pinpoint the root of the problem. After they've identified the problem, they'll present you with various options for resolving it to move forward.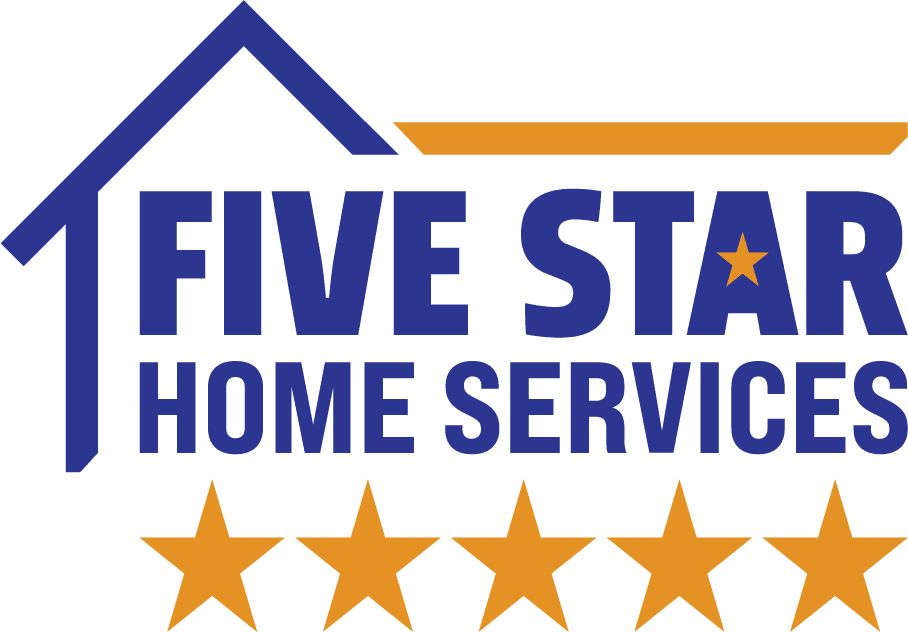 Free Service Call (with Paid Repair)
Not available on electrical services.

4 Common Furnace Repairs
Furnace repairs can be a real pain. However, they become a lot easier if you know the cause of the problem. Most furnaces have similar problems. This makes repairs fairly easy and understandable. Below we list some of the most common furnace problems.
Belt and Blower
Broken belts and broken blowers are common causes of furnace failure. If a belt or blower breaks down, they often emit a high-pitched noise. This noise not only irritates the homeowner. However, it also warrants professional repairs. Belts and blowers are both essential to the functionality of any HVAC system. When one of these breaks, the furnace stops working.
Ignition
Furnace ignition problems are among the most severe furnace problems. Because of this, they usually require diagnosis by a professional. Electric ignition or a pilot can both have debris that prevents them from working the way they should. If the ignition isn't working, the whole furnace stops functioning as it should.
Burner
A furnace's burner can cause problems if it breaks. Burners heat the air as it blows through your home. If it breaks or malfunctions, the heat does not go into your home, and you'll notice it. Burner problems range in severity. This means some adjustments need to be made by professionals.
Clogged air filter
One of the most common causes of furnace problems relates to how clean the air filters are. Airflow is extremely essential to home comfort systems. Like other HVAC equipment, furnaces use their air filters to clean and filter the air before sending it back into the home. Whenever an air filter gets dirty, it affects the indoor air quality in addition to how much-heated air actually flows through the home.
We Service All HVAC Brands
We Repair Heating Systems in Central & Southern Ohio
Five Star Home Services strives to be the best heating service provider in Greater Dayton, OH, Greater Columbus, Ohio, and Greater Cincinnati. We assure you that we will be here for all your furnace needs this coming winter season. Our NATE-certified HVAC technicians are prepared to service and repair almost any issue you have during their visit. In addition, each of our technicians drives a fully equipped van with everything they need to service your HVAC system and help you to feel comfortable in your home again.
Whether your heating system is starting to indicate there might be issues, show signs of old age, or need immediate repairs, you can rest assured that we have you covered. We offer all sorts of emergency heating system repairs, 24 hours a day, 365 days a year, including holidays and weekends.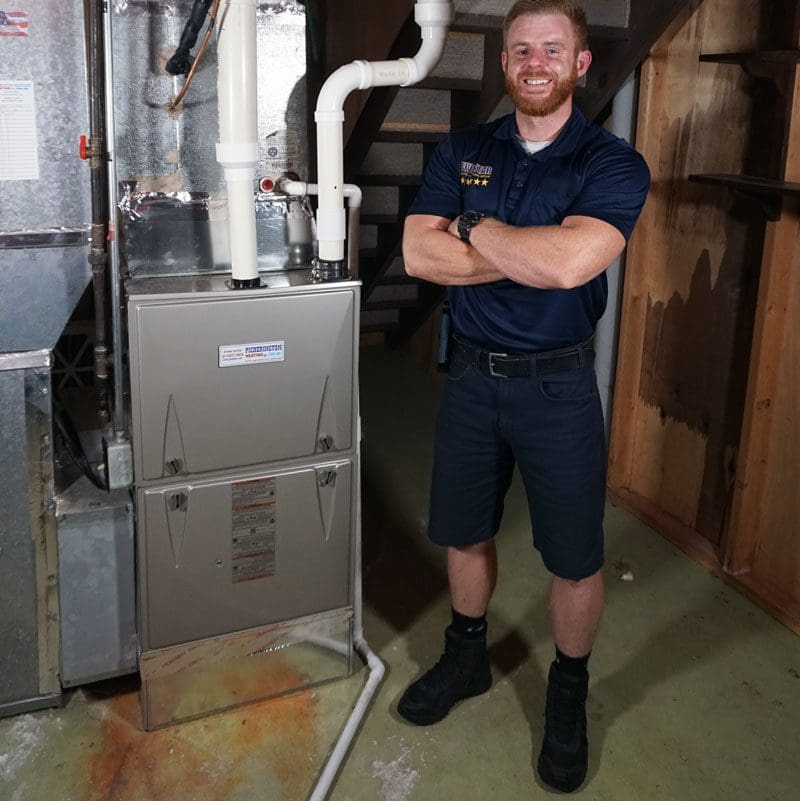 The Gold Standard in HVAC Services Since 1972
Five Star Home Services has been in the HVAC business since 1972, and there's not a furnace, heat pump, air conditioner, or air quality problem we can't resolve. We don't stop when your HVAC system does. As part of our commitment to customer satisfaction, we make ourselves available after-hours on weekends, and on holidays for emergency HVAC repairs. That's right, 24/7, 365! We can repair all brands and types of heating and cooling equipment, such as Amana, Trane, Rheem, Honeywell, Goodman, Comfortmaker, Carrier, and many more. Our team of local HVAC technicians are fast, friendly, professional. We proudly serve all of Greater Columbus, Greater Dayton, Greater Cincinnati and surrounding areas, and we're continuing to grow! If your home needs heat or cool air restored, give us a call. Our services include AC repair, AC installation, furnace repair, furnace installation, heat pump repair, heat pump installation, zoned systems, preventative maintenance, heating, and cooling system tune-ups, air purification systems, humidifiers, dehumidifiers, air filtration, ventilation, ductwork installation, air duct modifications, furnace safety checks and much more.

The Best in Home Services. Free Estimates
Schedule Now Service Call
with a paid repair