Heat Pump Repair, Maintenance, and Installation in Dayton, OH, Columbus, OH & Cincinnati, OH
Heat pumps are an increasingly popular option in homes as more and more people discover their benefits. They are common in hotter climates, especially in southern states where their effective air conditioning power can handle mild winters, and they're perfect for year-round comfort. Central and Southwest Ohio's climate works well with a heat pump. However, we usually recommend installing an electric furnace or air handler as well to keep up with the especially cold winter weather.
Heat Pump Repair
Residential Heat Pump Repair, Maintenance & Installation
Heat pumps are convenient and efficient; they are one of the only HVAC systems on the market today that heat your home when it's cold outside and cool your home when it's hot out. This makes them a convenient and cost-effective system to use year-round. If you already have a heat pump and you're having issues with your system, and you're online looking for a "heat pump technician near me" or a "heat pump repair person near me," and you live in the Greater Columbus, Greater Dayton or Greater Cincinnati areas, you're in the right place. Five Star Home Services has all your heat pump repair needs covered, with 24-hour emergency heat pump repair services throughout the three major metropolitan areas here in Ohio. If you're looking for a fast, reputable, competitively priced heat pump repair technician, give our trusted team at Five Star Home Services a call today! There is always a live expert answering our phone lines.
Save 10% on a Service Call
10%

off
With any completed repair
*Not valid with any other offers. Must be presented at time of service.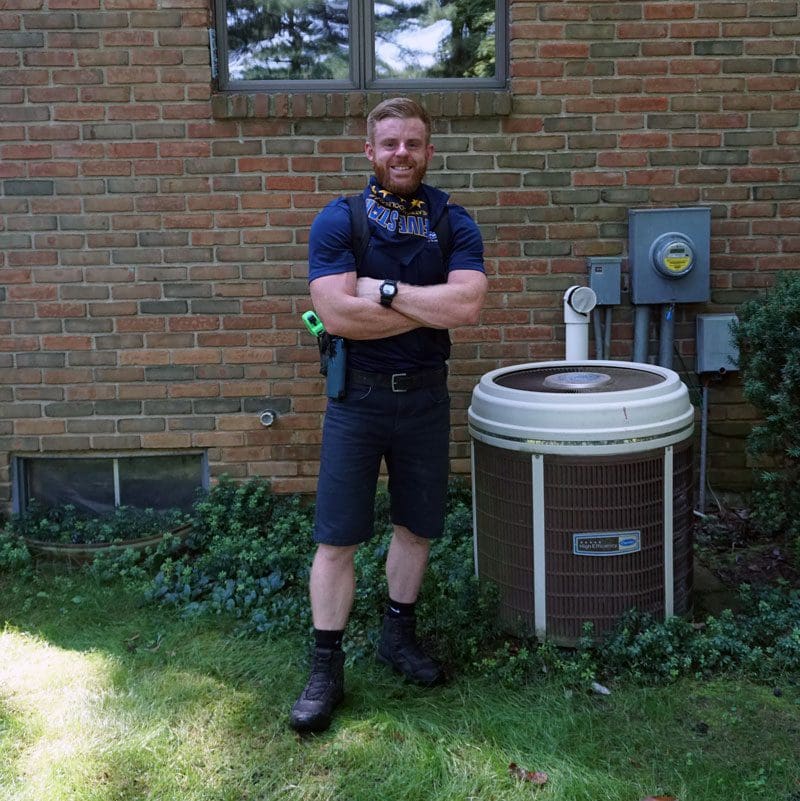 Heat Pump Maintenance
Heat Pump Tune-Ups & Cleaning Services in Cincinnati, Columbus, and Dayton, OH
Preventative maintenance on our heat pumps enables these heating and cooling units to perform smoothly, far more efficiently, for as long as possible. Seasonal maintenance also reduces, if not eliminates, the need for emergency repair work. No matter what kind of heat pump you have, regular seasonal maintenance will enable you to enjoy a far more comfortable — and far less expensive — heat pump experience. You deserve nothing less than the best from your heat pump.
If you're online looking for a "heat pump maintenance expert near me" or "heat pump services near me," and live in Greater Dayton, Greater Columbus, or Greater Cincinnati, you're in the right place. Five Star Home Services offers affordable heat pump maintenance services throughout the three major metropolitan areas.
Heat Pump Installation & REplacement
Get a Free Estimate on Heat Pump Installation from Five Star Home Services
Are you searching for a "heat pump expert near me" or a "heat pump installation company near me" in Central Ohio, Dayton, OH, or Cincinnati? If you need help replacing a heat pump or installing a new one, you're in luck! For the utmost accurate heat pump installation and heat pump replacement services, you need to hire the right HVAC contractor in your area.
Five Star Home Services is always 100% committed to serving Central Ohio residents every day of the year with the highest quality of workmanship and personal touch. We also offer the most affordable prices in the market, and we stand behind every job we do with the best warranty coverage and artistry guarantee on the market. We have the finest heat pumps available on the market from trusted brands, and everything is backed in writing with warranty coverage you won't find anywhere else.

4 Benefits of Heat Pumps for Ohio Homeowners
Heat pumps require much less electricity than electric boilers and can often achieve a 300-400% efficiency rate. As the amount of heat energy produced is markedly higher than the energy consumed. Is a heat pump right for you? Find out below!
Less Maintenance
Heat pumps require less maintenance than combustion heating systems. Certain aspects of the heat pump will need to be checked once a year, but this can be done by yourself. A professional installer must only contain the heat pump every 3 or 5 years.
Long Life-Span
The average lifespan of a heat pump is about 15 years, and some can even function efficiently for more than 20 years. They are exceptionally reliable and a steady source of heat.
Heat Pumps dehumidify
During summer, when using your heat pump for cooling, the room is automatically dehumidified as a heat pump function. During winter, the heat pump prevents condensation from forming on cold surfaces such as windows by circulating warm air around the room, similar to demisting a car windscreen on a cold morning.
Heat Pumps improve air quality
Heat pumps don't create smoke or add any fumes to the air. Also, as your Heat Pump circulates the air in your room, the unit filters, cleans and purifies the air removing dust, mold spores, odors, smoke, and other particles. They are excellent for people who suffer from asthma and allergies.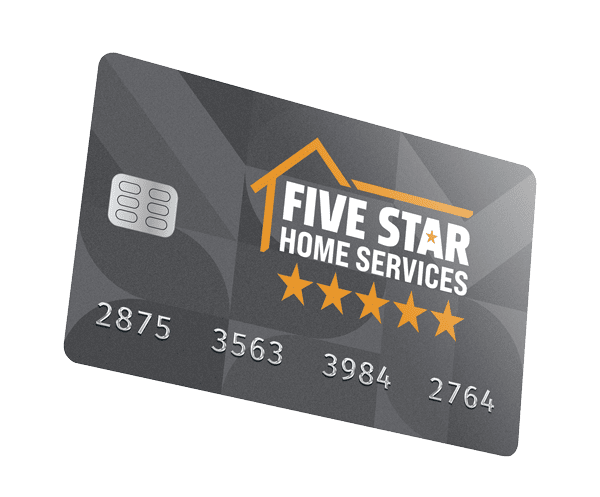 Financing Options
Buy Today, Pay Over Time
If you're in need of a new water heater, furnace, air conditioner, electrical panel, toilet, or something else, and you're wondering how you're going to come up with the money, we encourage you to check out our amazing in-house financing options. We can set up a monthly installment plan that works for your budget.
The Gold Standard in HVAC Services Since 1972
Five Star Home Services has been in the HVAC business since 1972, and there's not a furnace, heat pump, air conditioner, ductless-mini split, or air quality problem we can't resolve. We don't stop when your HVAC system does. As part of our commitment to customer satisfaction, we make ourselves available after-hours on weekends, and on holidays for emergency HVAC repairs. That's right, 24/7, 365! We can repair all brands and types of heating and cooling equipment, such as Trane, Rheem, Honeywell, Goodman, Comfortmaker, Carrier, and many more. Our team of local HVAC technicians is fast, friendly, and professional. We proudly serve all of Greater Columbus, Greater Dayton, Greater Cincinnati, and surrounding areas, and we're continuing to grow! Our services include AC repair, AC installation, furnace repair, furnace installation, ductless systems, heat pump repair, heat pump installation, zoned systems, preventative maintenance, heating, and cooling system tune-ups, air purification systems, humidifiers, dehumidifiers, air filtration, ventilation, ductwork installation, air duct modifications, furnace safety checks and much more.