Bulb Replacement in Columbus, Cincinnati & Dayton, Ohio
Did you know your ballasts can restrict the flow of electricity as it goes out to a fluorescent light bulb? Ballast replacements prevent your lights from burning out and overheating. Lighting ballasts are matched specifically to the light bulb being used. Most lighting in use today falls into one of three categories. Most people have either LED lighting, HID lighting or fluorescent lighting, or a combination of these three. If you're still using HID lighting or fluorescent fixtures, it requires a lot more electrical maintenance than people using LED lighting, which saves you money. LEDs use up to 90 percent less electricity and last up to 25 times longer than the traditional incandescent bulb. If you're looking to upgrade to LED, we can help. We can also help if you're needing to install new ballasts or bulbs.
Fluorescent and HID bulbs run at a different voltage than that which is supplied by the power company. Ballasts are a type of transformer. They lower or raise the voltage to a level that can be used by specific types of bulbs. If you replace all of the light bulbs in a fluorescent light fixture, and they still don't light, the ballast is usually the cause of the problem. There are many reasons you may need new lights, for example, if lights are dim or flicker, lights don't turn on or off when they should, regular light bulb burnout, cracked or burnt-out lights, light bulb explosions, the lighting color seems off, and more. If you're experiencing any other these issues or something else, call Five Star Home Services right away for prompt repair.
Featured Deal
FREE Instant Online Estimate
If you're experiencing issues with your HVAC, plumbing, or electrical system in Central Ohio or Southwest Ohio, don't hesitate to book a FREE online estimate with Five Star Home Services. We're ready to help! We'll guide you in the right direction for your situation and budget. We also offer great financing plans for Ohio homeowners. This service includes:
Free in-home estimate
Expert recommendations for replacement or repair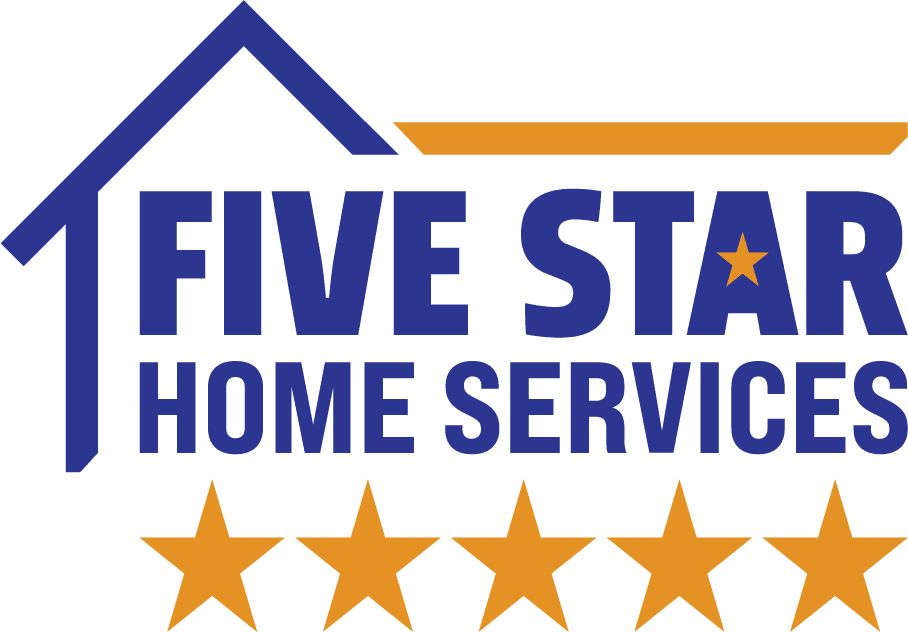 $0 Instant Online Estimate
Book a Free Estimate

4 Common Types of Residential Lighting
Recessed fixtures
Recessed fixtures are any indoor lights fully contained inside floors, walls, or ceilings. Although this wording might sound complex or fancy, it's essentially just the interior design way of describing the fixtures that lay flush with your ceiling or walls. On the other hand, however, the fixtures that protrude from floors, walls, or the ceiling aren't recessed.
Ambient lighting
If you use fixtures in your ceiling, then you're using what's known as ambient lighting. This is one of the three major types of indoor lighting. All sorts of styles and fixtures are included in this one. For example, a floor lamp that's powerful enough to brighten an entire room is ambient lighting. It produces a base layer of soft or bright white that's off-white or with yellow hues for your room, so you can build on that light with the other two major types of light fixtures, which include task lighting and accent lighting.
Track lighting
The pre-installed fixtures in your home aren't the only way you're able to direct light from your ceiling toward your floors. Track lights protrude from and mount to the top. They point directly downward, so you can use them to illuminate hallways or the centers of rooms. Track lighting has a high-class and artistic feel. However, you still need an electrician to help you install them properly.
Ceiling lighting
If you need a consistent, reliable foundation for your indoor lighting design, install a ceiling light fixture. We aren't merely referring to the standard recessed ceiling fixtures, however. We are talking about chandeliers and pendants, which you mount close to your ceiling. We are also talking about low-hanging lights. Without the much-needed lighting cornerstone that ceiling lights offer, your indoor space, whether your living room, bedroom, or kitchen, might be imperfectly lit. Check out our ceiling fan services.
We Service all Electrical Brands
Ohio Light System Installation You Can Trust
At Five Star Home Services, we've developed strong relationships with our customers because we put their needs first. Our team of electricians is highly skilled, knowledgeable, and trained to address any electrical issue, no matter how big or small. We respect your time, so we guarantee on-time arrivals to scheduled appointments. We design, install, repair, and maintain all electrical systems strictly with the highest industry standards. If you need electrical assistance right away, call Five Star.
Since performance relies on the light bulb, choose the most efficient light bulb that meets your home or business needs. Upgrading your lighting with today's technology can slash energy use in half. However, fixture selection and professional installation are also important in gaining efficient and effective use of any light bulb. The results can be seen in improved lighting. With good design and proper installation, lighting improvements typically pay for themselves in a few years. Five Star Home Services offers Incandescent, Halogen, Flood Lights, Fluorescent, Compact Fluorescent, Indoor/Outdoor, Projector Bulbs, Neon Lights, Mercury, Metal Halide, Sodium Lamps, Motion Sensors, Dimmers/Timers, Security Lighting, Landscape Lighting, Holiday Lighting, Bathroom Lighting, Kitchen Lighting, Custom Lighting, Track and Accent, and Recessed Lighting.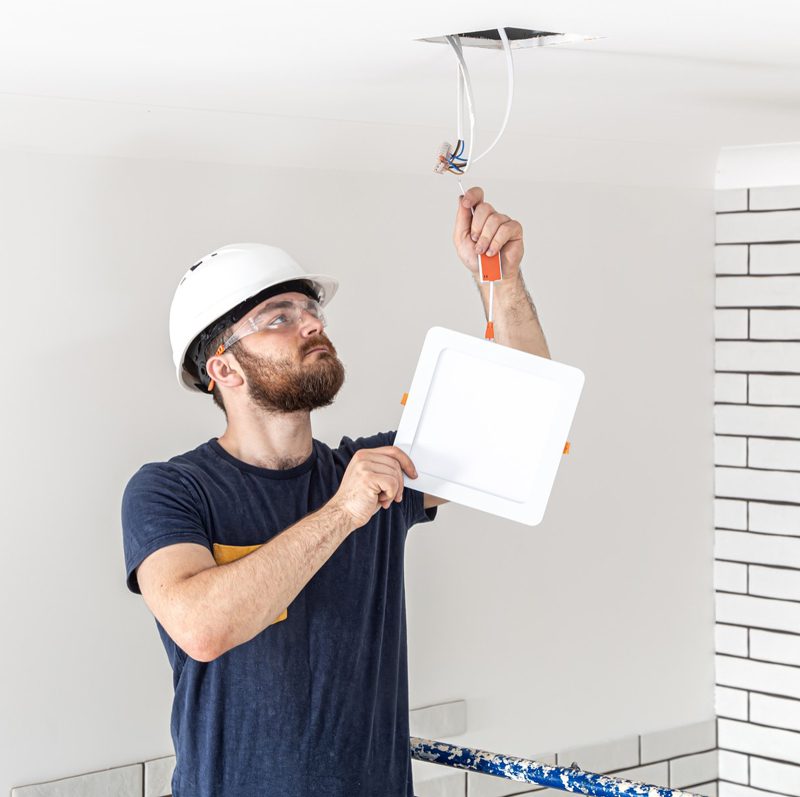 Columbus, Dayton, & Cincinnati Electrical Contractor
Are you looking for a local electrician or an "electrician near me" in Greater Columbus, Cincinnati, Dayton or surrounding areas? If so, you're in luck. Five Star Home Services is your local residential electrician. We are your "electric company near me" throughout the three major metro areas we services. Whether you need ceiling fan installation, surge protection, pool light repair, ceiling fan installation cost, panel upgrade, fire alarm installation, 24-hour electrician, outside lighting fixtures, outside lighting fixtures, led outside lighting, electrical outlet repair, fire alarm installation companies, home fire alarm installation, emergency electrician, outlet repair, surge protection outlet, electric panel upgrade, outside lighting controls, surge protection, or a 24-hour emergency electrician, we can help. We offer all types of residential and commercial electrical installation services. We can restore power to dead electrical outlets, circuit breakers, electrical panels and fuse boxes. If your home ever experiences any sort of power outage, it is essential, for your own safety, that you call our residential electrical contractors. We encourage you never to attempt to try and repair these electrical issues without calling us first! Our residential electricians are highly skilled at helping homeowners and business owners with home improvement projects that require the installation of any kind of lighting, including new ceiling lights or ceiling fans, recessed lighting, lighting under cabinets, hallway lighting, bathroom lighting, landscape lighting, basement lighting, other types of outdoor lighting, garage lighting and more.

The Best in Home Services. Free Estimates
Schedule Now Service Call
with a paid repair