Circuit Breakers
Ohio Circuit Breaker, Fuse Box, & Service Panel Repair & Replacement
Residential electric panels are called by many different names. Some people call them fuse panels or fuse boxes. Some people call them circuit breakers, service panels, electrical boxes, breaker panels, load centers, or breaker boxes. Regardless of what they're called, almost all residential dwellings have what is referred to as an electrical service panel. Although circuit breakers aren't the same as fuse boxes, they essentially work similarly. Fuses screw or pull in and out. Circuit breakers have rocker-style switches.
If you're online looking for a "circuit breaker expert near me" or a "circuit breaker installation company near me" and you live in Greater Dayton, Greater Cincinnati, Greater Columbus, or surrounding areas, you're in the right place. Five Star Home Services offers affordable circuit breaker services with a team of local electricians standing by 24/7. Call us today at (833) 405-8009.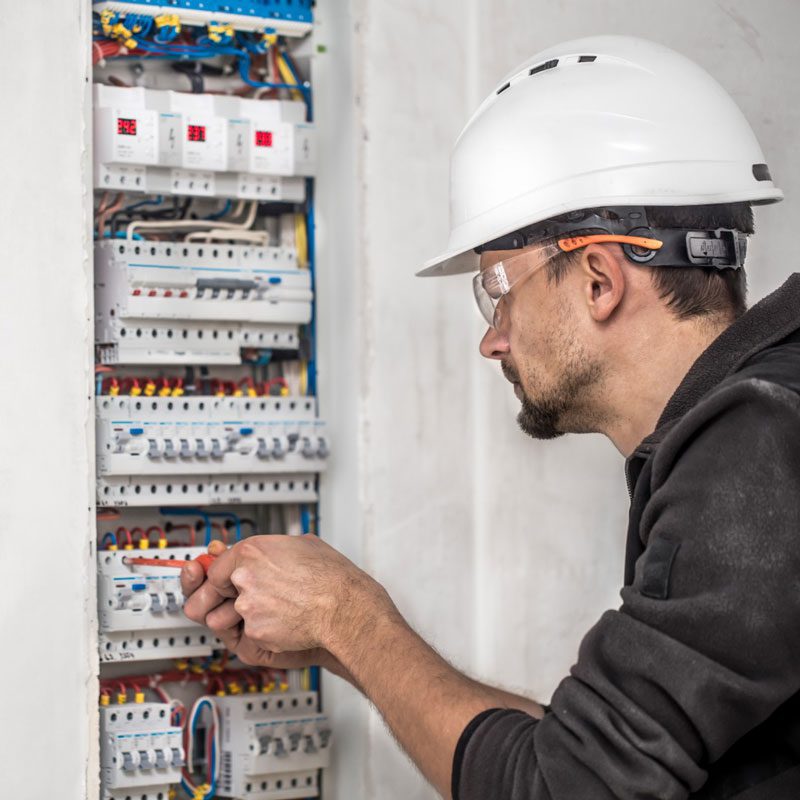 4 Reasons to Upgrade Your Electrical Panel
A house can experience many issues relating to electrical wiring because of an outdated electrical service panel. Flickering lights, unusual sounds coming from a fuse box, breakers frequently tripping, smoke coming from outlets, or burning smells are just some of the reasons you might need a service panel upgrade.
THE BREAKER KEEPS TRIPPING
One of the most common signs that something is wrong with your circuit breaker panel is when the circuit breakers keep tripping. If it seems like you have issues every time you have more than one application running and the power goes out in half of your home, it's a problem. Although most people handle this problem by turning their circuit breakers off and back on again, this can get old. It is only a short-term solution. If the problem continues, it can pose a serious safety issue that eventually causes a fire. Instead of using the old short-term solution repeatedly, call our experts. We specialize in replacing circuit breaker panel boxes and service panels.
YOUR CIRCUIT BREAKER PANEL IS OLD
If you have not looked to see how old your circuit breaker is, you should. If your home is an older home, your circuit breaker might be extremely old as well! If your home has undergone any electrical upgrades, even if these changes were made before you bought it, and your circuit breaker panel has it, chances are it's time for a change.
In the same way you need to hire an A/C expert to replace your A/C system when it's old, you should call in an electrician from Five Star who specializes in replacing circuit breakers in electrical panels to help you deal with this issue. Breakers should be replaced every 25 to 30 years.
THE WRONG AMP WIRING
If you're having problems with the circuit breaker panel in your home, you should look at the number of electrical amps going through your electrical wiring. This number is located at the top of the panel. Older dwellings are usually set up for about 60 amp wiring. Nevertheless, this is far too low an amp number for most modern appliances. Modern homes should have 200 amps of electrical wiring in order to function smoothly and operate properly and safely.
YOUR ELECTRICAL SYSTEM OPERATES ON FUSES
If your system has a fuse panel, you should upgrade to a circuit breaker. Fuses are outdated because they aren't as safe as the more modern alternative. Many insurance companies penalize homeowners if their circuit breaker system is outdated. For your safety, we suggest replacing a circuit breaker panel. Because your system is obsolete, we recommend calling an electrician to handle the panel change.
Electrical Services
Upgrade Your Electrical Panel in Central & Southwest Ohio
Your home's electrical service panel is the central connection and distribution point for delivering electricity from the power lines from the utility company to all your outlets, switches, appliances and lights in your home. A faulty electrical panel won't just damage electrical appliances connected to it. If there's a surge or an issue with poor electrical work, it can also pose a serious safety hazard.
Is the electrical service panel in your home up for the job? Many older homes have outdated service panels that need an upgrade to prevent the overloading of their electrical systems. Because there are many different types and styles of electrical panel services that range in amperage levels, one of our licensed electricians at Five Star Home Services can go over each option with you. Our electricians will also recommend which electrical panel upgrade service best suits your electrical needs.
Are you online looking for a "service panel company near me" or a "service panel electrician near me" in Greater Dayton, Cincinnati, Columbus, or surrounding areas? If so, Five Star Home Services can help! Give us a call today! We can handle all your service panel, electric, plumbing, heating, and air conditioning needs in one place. Call us today at (833) 405-8009.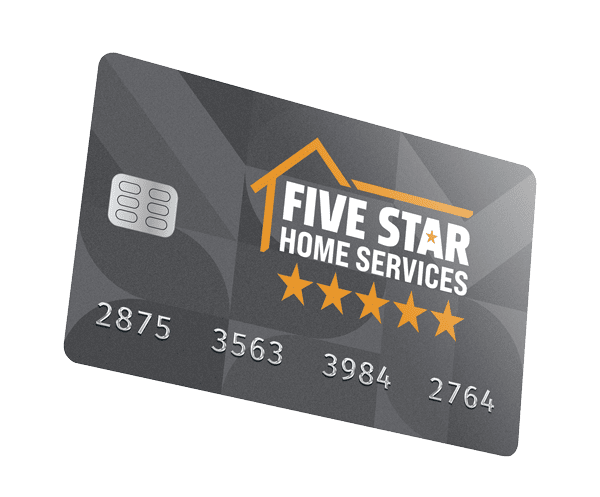 Financing Options
Buy Today, Pay Over Time
If you're in need of a new water heater, furnace, air conditioner, electrical panel, toilet, or something else, and you're wondering how you're going to come up with the money, we encourage you to check out our amazing in-house financing options. We can set up a monthly installment plan that works for your budget.
The Gold Standard in Electrical Services Since 1972
Are you looking for a local electrician or an "electrician near me" in Greater Columbus, Cincinnati, Dayton, or surrounding areas? If so, you're in luck. Five Star Home Services is your local residential electrician. We are your "electric company near me" throughout the three major metro areas we service. Whether you need ceiling fan installation, surge protection, pool light repair, ceiling fan installation cost, a panel upgrade, fire alarm installation, 24-hour electrician, outside lighting fixtures, outside lighting fixtures, led outside lighting, electrical outlet repair, fire alarm installation companies, home fire alarm installation, emergency electrician, outlet repair, surge protection outlet, an electric panel upgrade, outside lighting controls, surge protection, or a 24-hour emergency electrician, we can help. We offer all types of residential and commercial electrical installation services.