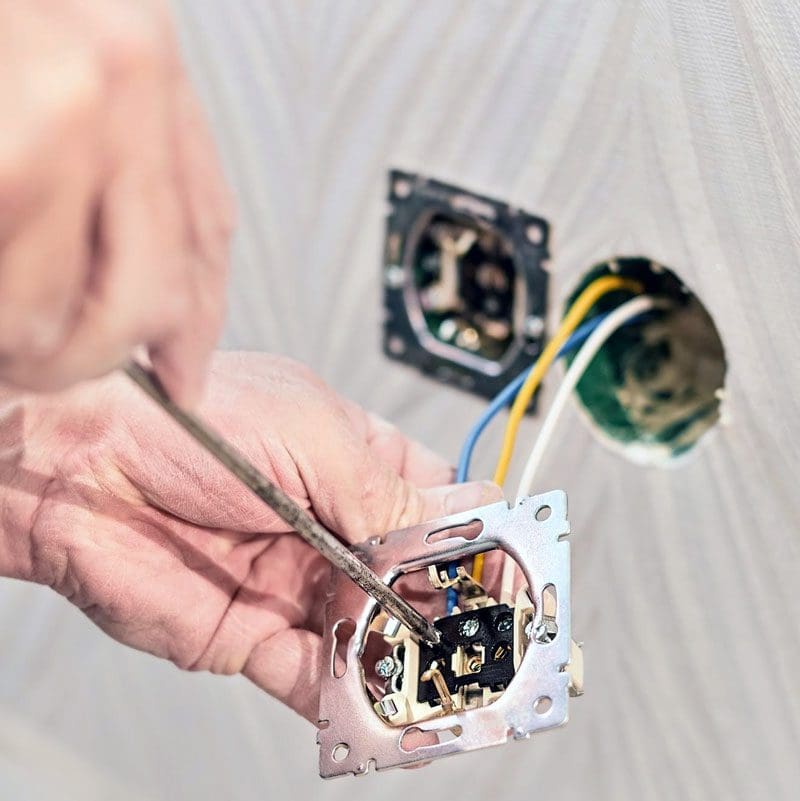 Electrical Outlet & Light Switch Replacement in Columbus, OH, Dayton, OH & Cincinnati, OH
Outlet installations and switch replacements are typically fairly simple jobs for a professional electrician, who can do the work in a timely and affordable manner. Our outlet and switch experts at Five Star Home Services replace your old outlets with a modern equivalent that's more efficient. However, if you're adding a new circuit to your service panel or installing a single outlet for a single and specific reason, you should consider the wiring requirements and code requirements. This includes GFCI protection, amperage level requirements, dedicated circuits, and the distances required between outlets.
Ultimately, the installation of a new electrical outlet is the perfect time to consider upgrading to a receptacle with special features, such as swiveling outlets, weatherproof covers, tamper resistance, and/or USB charging ports. Our local electricians can present you with all the different options you have available to find the best and most efficient solution for your electrical project.
Featured Deal
FREE Instant Online Estimate
If you're experiencing issues with your HVAC, plumbing, or electrical system in Central Ohio or Southwest Ohio, don't hesitate to book a FREE online estimate with Five Star Home Services. We're ready to help! We'll guide you in the right direction for your situation and budget. We also offer great financing plans for Ohio homeowners. This service includes:
Free in-home estimate
Expert recommendations for replacement or repair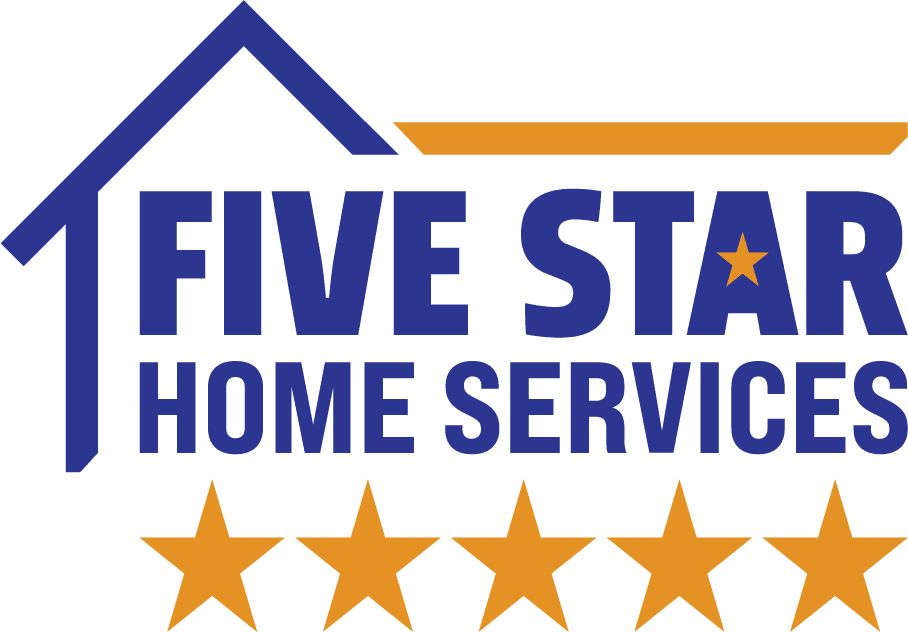 $0 Instant Online Estimate
Book a Free Estimate

4 Common Electrical Outlet Installations
Modern electrical outlets provide flexible, safe, and reliable power where we need it in our homes. Changing out some of the older power outlets in your home can resolve many energy-related issues, inefficiencies, and even potential safety hazards. And when your home is outfitted with the proper electric receptacles and upgraded power outlets, you're ensuring your home's safety and optimizing energy efficiency. Be sure your house is equipped with electrical outlets that are current and that meet your family's needs.
USB Outlets
Wouldn't it be convenient if you could plug your smartphone's USB charger right into the wall directly? Well, with a USB outlet, you can! USB outlets enable you to charge electronic devices using just a USB cord.
Tamper-Resistant (Childproof) Outlets
Child-proof, tamper-resistant outlets offer more reliable safety and protection than plastic outlet covers. Tamper-resistant devices cannot be removed from the outlet, offering much better safeguarding for small children in the home.
Switched Outlets
A switched outlet is one half power receptacle, one half-power switch. Anything you've plugged into the outlet can be turned off and turned on by a switch flip. This option can be handy if you have a hard-to-reach device that you want to be able to turn on and off quickly.
Smart Outlets
These are popular products. Homeowners are installing more and more smart devices in their homes every day. From smart speakers and smart thermostats to smart doorbells and more — smart products make it easy to keep an eye on your home from anywhere in the world using a cell phone.
We Service all Electrical Brands
Electrical Outlet Replacement in Southwest Ohio & Central Ohio
Even though your electrical outlets might seem like basic fixtures in your home, they always need to be installed by a licensed electrician who knows what he or she is doing and carries liability insurance to protect themselves and guarantee their work. An expert electrical contractor guarantees your electrical outlets are installed by the book according to the current NEC code, which is essential to your home's safety and energy efficiency.
If you're online looking for an "outlet expert near me" or an "switch expert near me" and you live in Greater Columbus, Dayton, Cincinnati or surrounding areas, you're in the right place. Our residential electrical experts at Five Star Home Services can help! We can walk you through any requirements of your home's electrical project. We can also handle any necessary permits from local authorities and perform the work in a timely and affordable manner.
Don't leave your outlet and switch work to a second-rate repair person or electric handyman in your area who doesn't deliver top-notch results. Hiring a team of professionals like Five Star Home Services is a sure way to guarantee your electrical work is done right the first time with the utmost efficiency and safety in mind.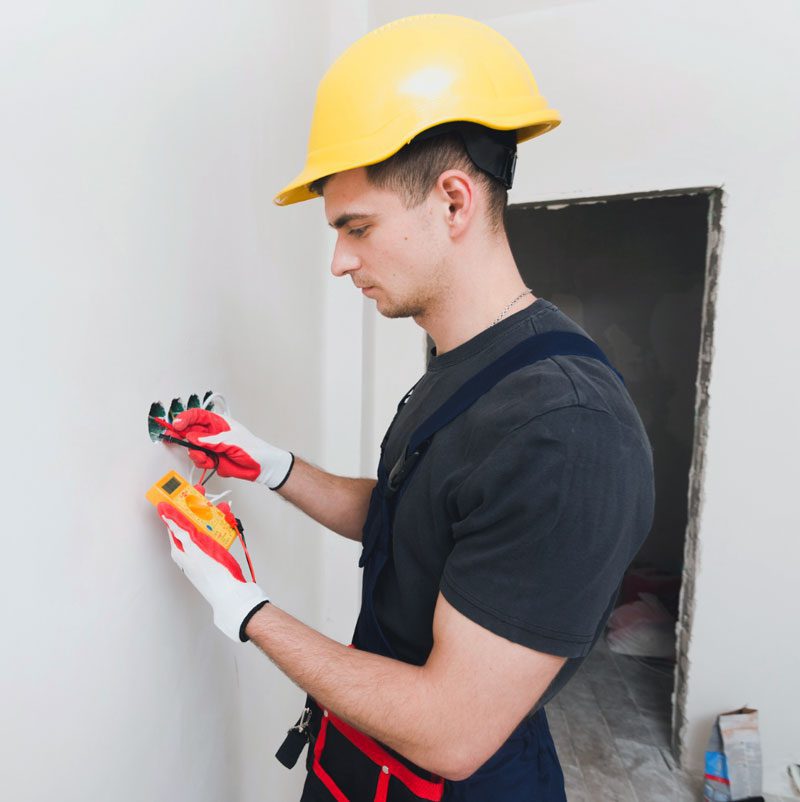 Columbus, Dayton, & Cincinnati Electrical Contractor
Are you looking for a local electrician or an "electrician near me" in Greater Columbus, Cincinnati, Dayton or surrounding areas? If so, you're in luck. Five Star Home Services is your local residential electrician. We are your "electric company near me" throughout the three major metro areas we services. Whether you need ceiling fan installation, surge protection, pool light repair, ceiling fan installation cost, panel upgrade, fire alarm installation, 24-hour electrician, outside lighting fixtures, outside lighting fixtures, led outside lighting, electrical outlet repair, fire alarm installation companies, home fire alarm installation, emergency electrician, outlet repair, surge protection outlet, electric panel upgrade, outside lighting controls, surge protection, or a 24-hour emergency electrician, we can help. We offer all types of residential and commercial electrical installation services. We can restore power to dead electrical outlets, circuit breakers, electrical panels and fuse boxes. If your home ever experiences any sort of power outage, it is essential, for your own safety, that you call our residential electrical contractors. We encourage you never to attempt to try and repair these electrical issues without calling us first! Our residential electricians are highly skilled at helping homeowners and business owners with home improvement projects that require the installation of any kind of lighting, including new ceiling lights or ceiling fans, recessed lighting, lighting under cabinets, hallway lighting, bathroom lighting, landscape lighting, basement lighting, other types of outdoor lighting, garage lighting and more.

The Best in Home Services. Free Estimates
Schedule Now Service Call
with a paid repair