Dehumidifiers
Whole-Home Dehumidifier Installation in Dayton, Columbus, & Cincinnati, Ohio
Experts say the relative level of humidity indoors should be kept under 50%. When the humidity goes over 50%, it can make the place feel uncomfortable and make the air unhealthy. Additionally, high levels of humidity can give your AC unit problems and aggravate allergy symptoms and asthma. In any case, if you need to crack down on humidity levels, you need to invest in a whole-house dehumidifier. Doing so drastically improves Indoor Air Quality, expressly during the summer months when it's hot. Because of this, dehumidifiers are a smart investment to ensure you and your family's overall health and comfort.
If you're online looking for a "dehumidifier expert near me" or a "humidity control expert near me" and you live in Greater Dayton, Greater Columbus or Greater Cincinnati, you're in the right place. Five Star Home Services offer dehumidifier installation, whole-home humidity control and all types of dehumidifier services.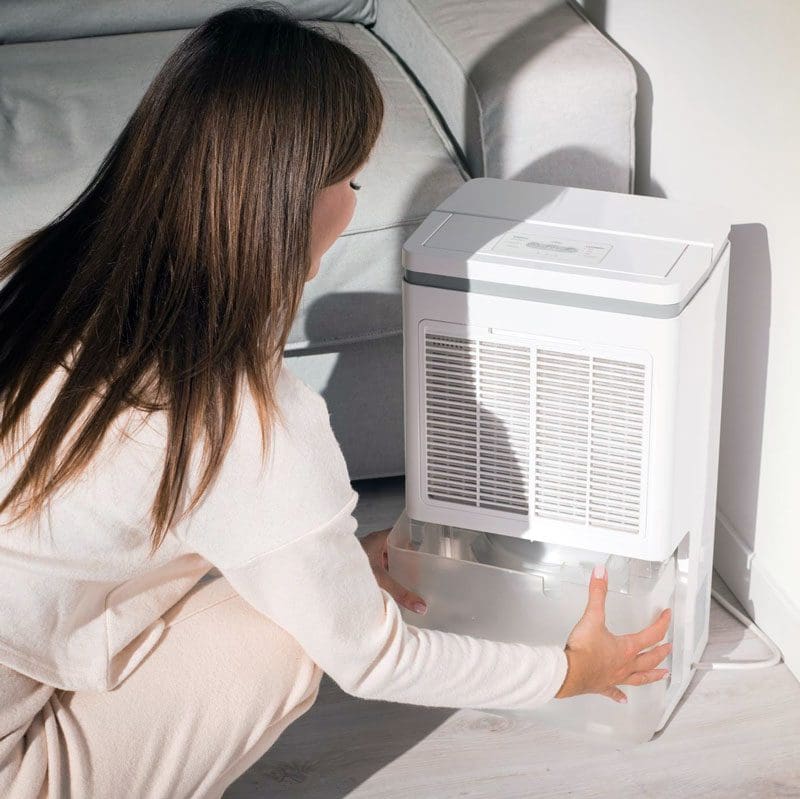 4 Benefits of Dehumidifiers
Whether you're looking to relieve your allergies or prevent mold from growing in damp spaces, here are the top four benefits of a dehumidifier:
PROTECT BELONGINGS
A less humid home means clothing will dry faster, cereals, bread, and other dry foods will remain fresh longer without going stale, and you won't find signs of rust or corrosion on things like computer equipment, tools, and electronics.
BETTER FOR HEALTH
Dehumidifiers reduce irritation to your skin and improve breathing conditions for your respiratory system. This enables you to breathe easier, sleep better, and feel comfortable in your home.
REDUCE STRAIN ON AIR CONDITIONER
When the air in your home is more humid, the air conditioner has to cool the air and remove all the excess moisture, which means it has to work harder. Unfortunately, this also causes the A/C to wear out sooner, which means you will need to repair it more often and possibly replace it sooner.
REDUCES BAD ODORS
Dehumidifiers help reduce odors in the home that can accompany mildew and mold — getting rid of that "musty" or "rotting" smell that's pungent and can be offensive.
Indoor Air Quality Services
Upgrade Your Indoor Air With a Dehumidifier From Five Star Home Services
While winter weather makes humidity levels drop below healthy levels, Ohio's hot and muggy summers do the opposite. With tropical airmass coming in the Gulf and Atlantic and the corn influence factor, Ohio's summers can become uncomfortably humid. If your home is too humid during Ohio's summer, one must consider installing a dehumidifier.
Dehumidifiers enable homeowners to lower their indoor humidity levels to keep moisture inside that healthy, ideal range. In addition to this, dehumidifiers help eliminate musty odors in a home and block the development of mildew and mold by removing excess moisture. Call Five Star Home Services for dehumidifier installation today! We carry trusted names such as Aprilaire®, Honeywell®, and more.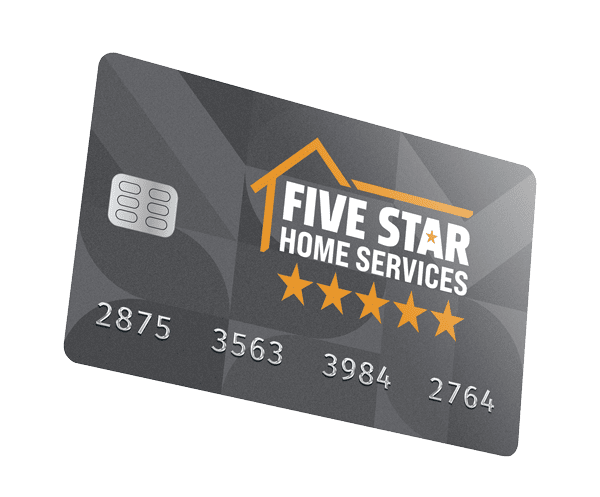 Financing Options
Buy Today, Pay Over Time
If you're in need of a new water heater, furnace, air conditioner, electrical panel, toilet, or something else, and you're wondering how you're going to come up with the money, we encourage you to check out our amazing in-house financing options. We can set up a monthly installment plan that works for your budget.
The Gold Standard in HVAC Services Since 1972
Five Star Home Services has been in the HVAC business since 1972, and there's not a furnace, heat pump, air conditioner, or air quality problem we can't resolve. We don't stop when your HVAC system does. As part of our commitment to customer satisfaction, we make ourselves available after-hours on weekends, and on holidays for emergency HVAC repairs. That's right, 24/7, 365! We can repair all brands and types of heating and cooling equipment, such as Amana, Trane, Rheem, Honeywell, Goodman, Comfortmaker, Carrier, and many more. Our team of local HVAC technicians is fast, friendly, and professional. We proudly serve all of Greater Columbus, Greater Dayton, Greater Cincinnati, and surrounding areas, and we're continuing to grow! Our services include AC repair, AC installation, furnace repair, furnace installation, heat pump repair, heat pump installation, zoned systems, preventative maintenance, heating, and cooling system tune-ups, air purification systems, humidifiers, dehumidifiers, air filtration, ventilation, ductwork installation, air duct modifications, furnace safety checks and much more.