Residential Heating Services

Furnace & Heating System Services in Central & Southern Ohio
If you live in the Midwest, you know how brutally cold it gets during the wintertime. Once this cold weather begins settling into the Central and Southwest Ohio areas during the fall, homeowners in the Greater Dayton, Greater Columbus, and Greater Cincinnati areas need to make sure their furnaces and heating systems are in prime working order and reliable before it's too late.
4 Home Heating Tips for Ohio Homeowners
Although your home heating system might seem fine without it, furnaces require routine maintenance. Taking care of your heating equipment as needed is a sure way to ensure that it runs efficiently and reliably throughout the winter. Below our furnace experts list several heating tips for Ohio homeowners.
Replace Air Filters
Furnace filters need to be checked every month during the winter and usually need to be replaced just as often. Once you locate where the filters are, replacing them is as simple as pulling out the old ones and putting the new ones in. Before inserting the new furnace filters, write the date on one end for future reference. Depending on your home's age, it might also be a good idea to have a professional air duct cleaning and inspection performed. Learn more about our media air filters.
Learn the Details About Your Furnace's Warranty
Knowing the details about the warranty that came with the HVAC system in your home will benefit you down the road. Pay close attention to the period of coverage you have and the types of repairs your warranty covers. If you or your home's previous homeowners failed to hire a licensed professional to perform annual maintenance, your warranty could have been voided. You need to know if the warranty is still active and be mindful of things that could accidentally void it.
Professional Maintenance
Maintenance shows you small problems that could become much more expensive repairs if not addressed. It can also tell you more information about your system if it came with your home and provide maintenance tips that you can do yourself during the year to keep the unit running at its best and most efficient. Schedule your professional HVAC maintenance and furnace inspection every year to prolong the lifespan of your heating and cooling units and prevent the need for major repair work.
Use Thermostat to Maximize Efficiency
Programmable thermostats and smart thermostats help tremendously to keep your system operating with the utmost efficiency throughout the year. They offer settings to keep your home comfortable when it's occupied and save energy when you're asleep or away. Our HVAC specialists can show you how to program and operate your thermostat, in addition to making suggestions on the best temperatures settings.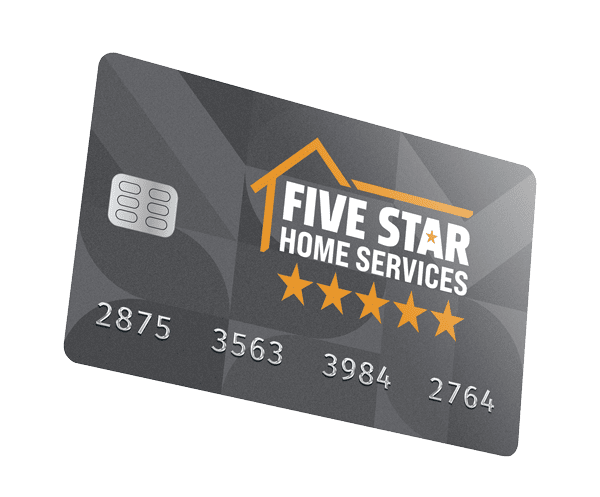 Financing Options
Buy Today, Pay Over Time
If you're in need of a new water heater, furnace, air conditioner, electrical panel, toilet, or something else, and you're wondering how you're going to come up with the money, we encourage you to check out our amazing in-house financing options. We can set up a monthly installment plan that works for your budget.
Columbus, Dayton & Cincinnati, Ohio Furnace & Heat Pump Services
Homeowners need to ensure their furnaces will be able to keep them warm all winter long without any issues. But, if you have a furnace that's getting older or becoming outdated and needs replacement, or if you need some repair work performed or even preventative maintenance — rest assured you can trust our home heating experts. Our team of HVAC technicians here at Five Star Home Services can handle all furnace problems quickly, and at prices our competitors aren't able to beat in the Dayton, Columbus, Cincinnati and Northern Kentucky areas!
Additionally, we understand the importance of having reliable and energy-efficient heat sources to get us through the winter. Therefore, we offer the full spectrum of heating system products and services, from 24-hour emergency furnace repairs, heating system installations, and furnace maintenance (and anything related to a home heating system or furnace) at the most competitive prices in the local market. Are you interested in installing a heat pump in your Ohio area home? We can set you up with a heat pump that works in conjunction with your HVAC equipment, or it can be used to replace old heating and cooling equipment.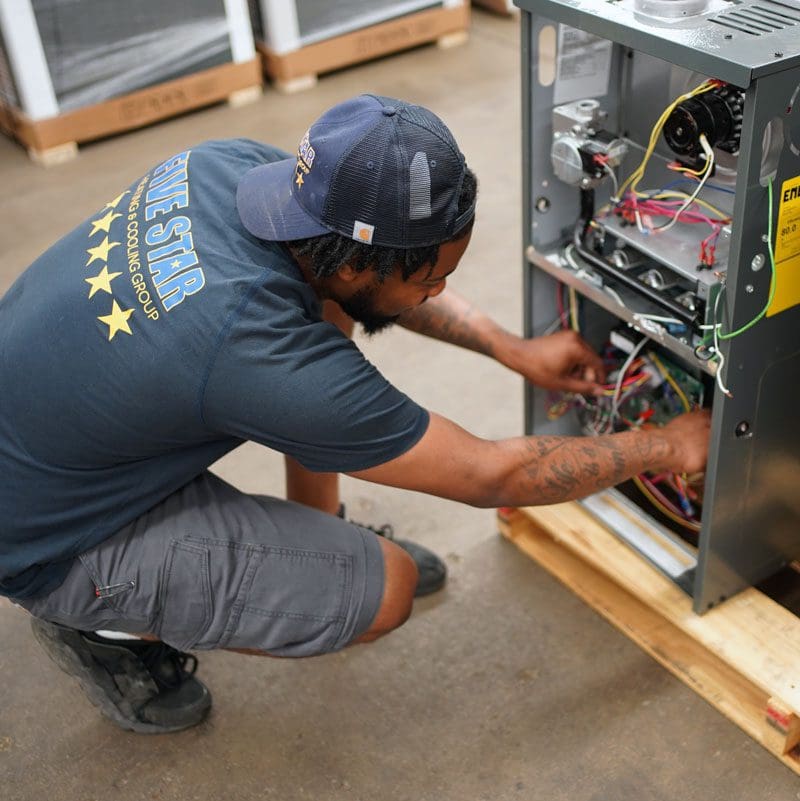 Ohio Heat Pump Services
Heat pumps are convenient and efficient; they are one of the only HVAC systems on the market today that heat your home when it's cold outside and cool your home when it's hot out. This makes them a convenient and cost-effective system to use year-round. If you already have a heat pump and need an honest, reputable, competitively priced heat pump repair technician, give our trusted team at Five Star Home Services a call today! We have an outstanding team of friendly, NATE-certified technicians who are some of the best HVAC repair experts in the area, and we offer emergency repair services.
Don't go another day without a working heat pump. We repair all makes, models, and ages.
Heat pumps need yearly maintenance to heat and cool your home properly.
We have a selection of heat pumps for all budgets, home sizes, and existing HVAC systems.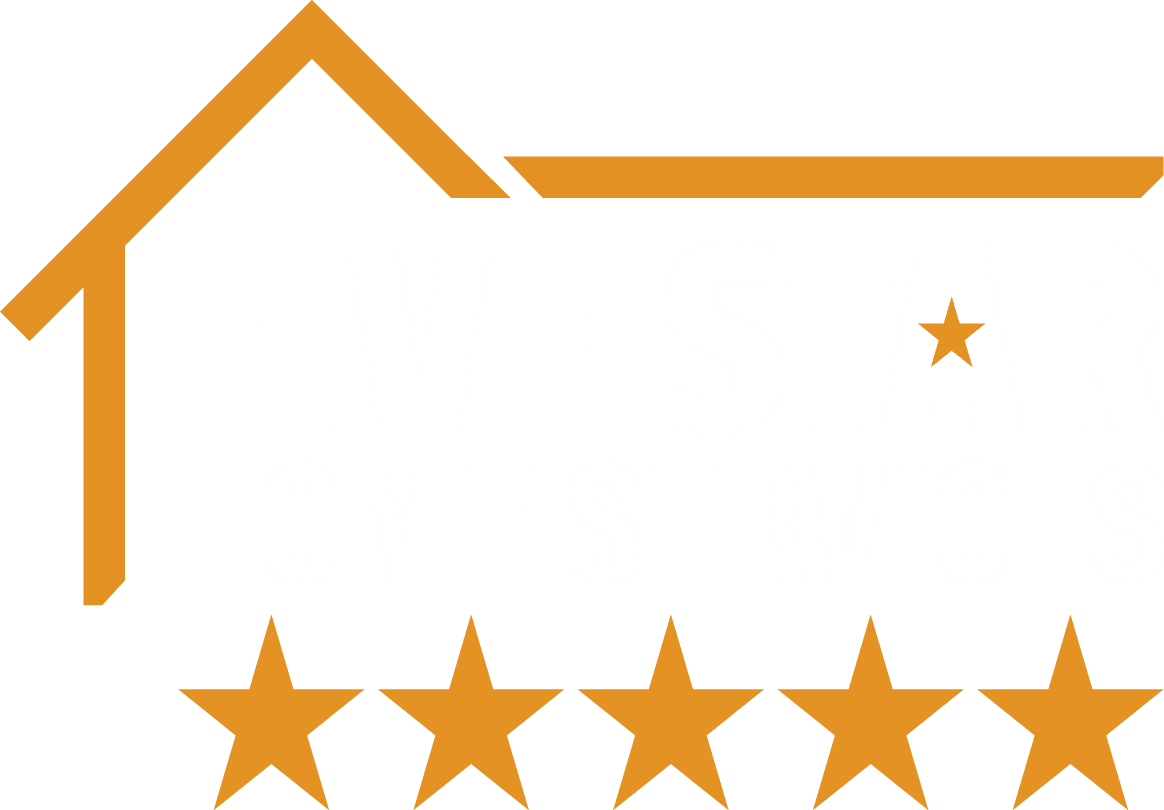 HVAC Installation You Can Trust
When you need to replace an HVAC system, you need an HVAC expert. Five Star Home Services offers full HVAC system replacement and HVAC installation at the most competitive prices in Greater Columbus, Dayton, Cincinnati, and surrounding areas. We install all the top-quality brands of HVAC equipment, and we offer free in-home consultations and free estimates. All of our work is backed by a 100% customer satisfaction guarantee. We proudly carry equipment from top names such as Amana®, Goodman®, Honeywell®, and much more.
We Service All HVAC Brands
The Gold Standard in HVAC Services Since 1972
Five Star Home Services has been in the HVAC business since 1972, and there's not a furnace, heat pump, air conditioner, or air quality problem we can't resolve. We don't stop when your HVAC system does. As part of our commitment to customer satisfaction, we make ourselves available after-hours on weekends, and on holidays for emergency HVAC repairs. That's right, 24/7, 365! We can repair all brands and types of heating and cooling equipment, such as Amana, Trane, Rheem, Honeywell, Goodman, Comfortmaker, Carrier, and many more. Our team of local HVAC technicians are fast, friendly, professional. We proudly serve all of Greater Columbus, Greater Dayton, Greater Cincinnati and surrounding areas, and we're continuing to grow! If your home needs heat or cool air restored, give us a call. Our services include AC repair, AC installation, furnace repair, furnace installation, heat pump repair, heat pump installation, zoned systems, preventative maintenance, heating, and cooling system tune-ups, air purification systems, humidifiers, dehumidifiers, air filtration, ventilation, ductwork installation, air duct modifications, furnace safety checks and much more.

The Best in Home Services. Free Estimates
Schedule Now Service Call
with a paid repair