UV LIGHTS
Residential UV Light System Installation in Dayton, OH Columbus, OH & Cincinnati, OH
Ultra Violet Lights radiation is a powerful form of air purification. So powerful, in fact, it's what most hospitals and medical facilities use. When installed inside a residential HVAC system, UV Lamps offer tremendous protection in the struggle against these ultra-hazardous organic airborne particles. For people who are vulnerable to allergens and other organic particles, UV lights are extremely effective because the radiation kills these organisms as they pass underneath them to provide clean, sterile air. In addition to this, UV Light purifiers keep HVAC systems cleaner and last longer. They make for a great air quality control product to use in any residential comfort system.
If you're online looking for a "UV light expert near me" or a "UV light installation company near me" and you live in Greater Dayton, Greater Cincinnati, and Greater Columbus, Five Star Home Services is the company to call. Call us today at (833) 405-8009.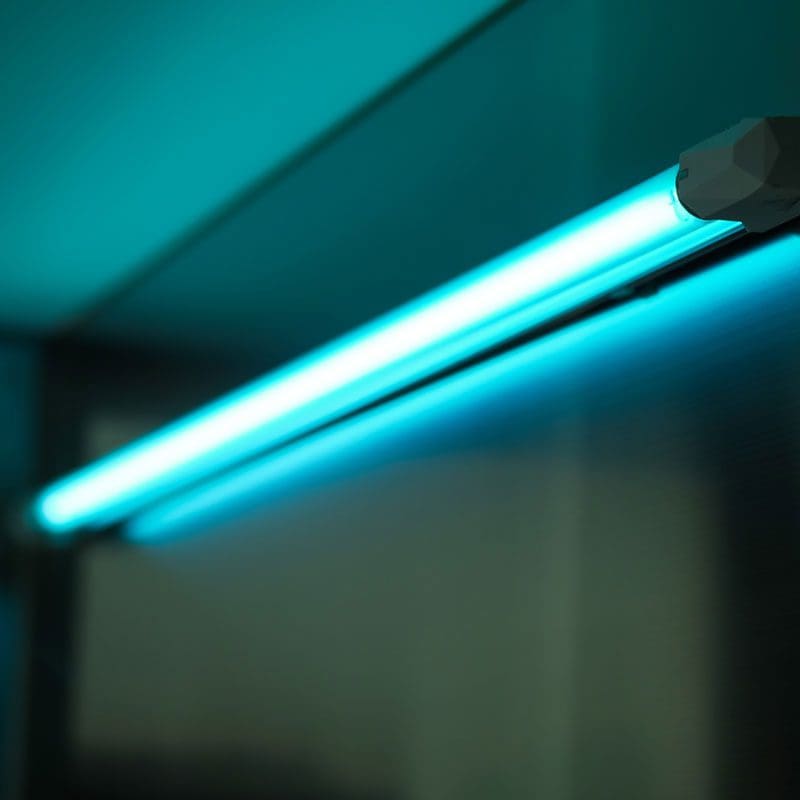 4 Benefits of a Residential UV Light System
Ultraviolet lights offer many benefits when installed into your home's heating and cooling system. They help keep cold and flu germs at bay. The benefits of UV lights for your HVAC system are many. If you have concerns about your indoor air quality and how it affects your family's health, our experts list a few reasons below to consider adding UV lighting to your HVAC system.
IMPROVED ENERGY EFFICIENCY
Adding a UV light to your HVAC system can reduce your home's overall energy consumption by as much as 35%. This translates to a substantial chunk of energy savings. UV lighting doesn't save energy by itself, nevertheless. It works by restoring the HVAC system's performance and keeping it at optimal levels; it also reduces energy consumption and makes it work like new. When you take into consideration that your HVAC system is responsible for most of your overall energy usage, you can start to appreciate the savings a UV light can bring. As HVAC systems age, their capacity is diminished because contaminants build up in the system and on the coils. Because of this, sticking to your annual HVAC maintenance schedule is essential, especially if your HVAC unit lacks UV lighting because regular maintenance enables the technician to spot any issues and address them before they become major problems.
DISEASE PREVENTION
Arguably, the biggest and most sought-after benefit of UV lighting is the fact that it helps reduce disease transmission. This helps keep you and your family from getting sick. It's why they are used in hospitals. Your home's HVAC unit is designed to circulate air throughout the building. The only downside to this is that it can also circulate various airborne viruses and bacteria. When your furnace, heat pump or air conditioner is on, the air passes through a strong UV germicidal light that disrupts the DNA of any airborne contaminants. It kills them and renders them useless. After their DNA is scrambled, the active pollutants effectively die.
IMPROVED AIRFLOW
Ultraviolet-C technology has been in use in HVAC systems since the mid-1990s when UV lamps were promoted as an answer for improving indoor air quality. Although it is a widely misunderstood technology that many homeowners don't realize is an option, Germicidal UV lights work to prevent microbial buildup on air filters, drain pans, cooling coils, and air duct surfaces to keep your entire HVAC system working like new. They reduce indoor air contaminants that could otherwise build up in your system's ductwork and cause your equipment to have to work harder. By eliminating these contaminants, your heat exchange and airflow are dramatically improved. This reduces energy consumption while improving indoor air quality and reducing the need for maintenance and the cost of maintenance.
COST-EFFECTIVE INVESTMENT
When you install a UV light, you're helping your HVAC system keep itself clean. This is another reason they are such a cost-effective investment that pays for itself when you have a professional technician evaluate your home and your conditions to ensure you are a good candidate for UV installation. Several factors contribute to this technology's effectiveness. These factors include the intensity and the number of UV lamps installed, their direction and placement, the reflectivity of your surrounding surfaces, and the home's humidity and temperature levels. If your home has the right conditions for a UV light installation, it's worth the investment. UV lighting can also boost your home's value and make the place more attractive to potential buyers.
Indoor Air Quality Services
Residential UV Light System Installation in Columbus, Dayton & Cincinnati, Ohio
When it comes to residential indoor air quality in the Greater Cincinnati area, Greater Dayton area and Greater Columbus area, no one does it like Five Star Home Services, your top-rated source for all-around home comfort. If you'd like to use the power of ultraviolet light to clean your indoor air supply and keep it free of bacteria and virus, you should check out our special offer for s for your Ohio home. Working in conjunction with your HVAC system, these UV Lamps make a huge difference and help improve residential air quality.
Tips for Homeowners
Why You Need A UV Light In Your Home
Mic talks about why you might need UV Lights in your home and how they can help with your indoor air quality.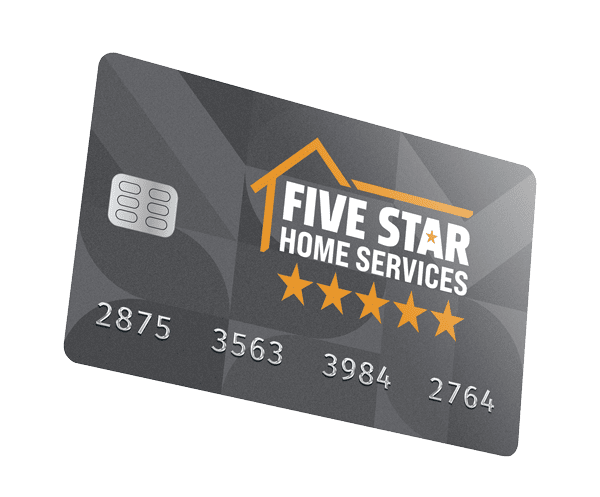 Financing Options
Buy Today, Pay Over Time
If you're in need of a new water heater, furnace, air conditioner, electrical panel, toilet, or something else, and you're wondering how you're going to come up with the money, we encourage you to check out our amazing in-house financing options. We can set up a monthly installment plan that works for your budget.
The Gold Standard in HVAC Services Since 1972
Five Star Home Services has been in the HVAC business since 1972, and there's not a furnace, heat pump, air conditioner, or air quality problem we can't resolve. We don't stop when your HVAC system does. As part of our commitment to customer satisfaction, we make ourselves available after-hours on weekends, and on holidays for emergency HVAC repairs. That's right, 24/7, 365! We can repair all brands and types of heating and cooling equipment, such as Amana, Trane, Rheem, Honeywell, Goodman, Comfortmaker, Carrier, and many more. Our team of local HVAC technicians is fast, friendly, and professional. We proudly serve all of Greater Columbus, Greater Dayton, Greater Cincinnati, and surrounding areas, and we're continuing to grow! Our services include AC repair, AC installation, furnace repair, furnace installation, heat pump repair, heat pump installation, zoned systems, preventative maintenance, heating, and cooling system tune-ups, air purification systems, humidifiers, dehumidifiers, air filtration, ventilation, ductwork installation, air duct modifications, furnace safety checks and much more.