Drain Services
Ohio Drain Cleaning & Repair & Sewer Line Repair & Installation
Five Star Home Services is the company to call for any type of residential drain and pipe services in Greater Columbus, Greater Dayton, and Greater Cincinnati. We are a local, top-rated plumbing and drain expert homeowners trust. Our residential plumbers are ready to clean, upgrade or unclog your home or business's pipes and drains to make sure they function properly at their best.
The residential plumbing services we offer for homes in the Miami Valley, Ohio area, in addition to Greater Columbus and Greater Cincinnati, include faucet repair, sink replacement, toilet repair, toilet replacement, pipe insulation, pipe repairs, pipe replacement, drain services, drain snaking, hydro jetting, trenchless sewer line repairs and more. We also offer drain cleaning, grease trap cleaning, garbage disposal installation, sump pump installation, tankless water heater installation, garbage disposal repair, toilet repair, sewer cleanout, and sewer drain cleaning.
We are your local drain company in Columbus, Dayton, Cincinnati, and surrounding areas, with 24-hour drain services. In addition, we offer sewer drain cleaning, drain repair, and drain replacement.

4 Drain Tips for Ohio Homeowners

When it comes to taking care of your home, your home's plumbing system should be at the top of your priority list. There are several things every Ohio homeowner should know about their plumbing to keep it flowing and keep their home in good condition. Below is our experts list of how to avoid major problems by following these 4 tips.
NEVER POUR GREASE OR OIL DOWN THE DRAIN
Grease and oil build up over time in your drains and cause clogs. To prevent this, dispose of grease and oil in a container, like an old coffee can.
KNOWING WHAT NOT TO FLUSH
Flushing things like sanitary napkins, diapers, and paper towels can cause major clogs in your plumbing system. You should only flush toilet paper and human waste down the toilet. Even so-called "flushable" wipes aren't a good idea either.
ALWAYS UTILIZE STRAINERS IN SINKS
This helps catch food particles and other items that clog drains. Make sure to clean your strainers frequently so they continue working correctly.
NEVER USE CHEMICAL DRAIN CLEANERS
Harsh chemicals can damage pipes and be harmful to health. Instead, try to use a natural drain cleaner like baking soda and vinegar or try to call a professional.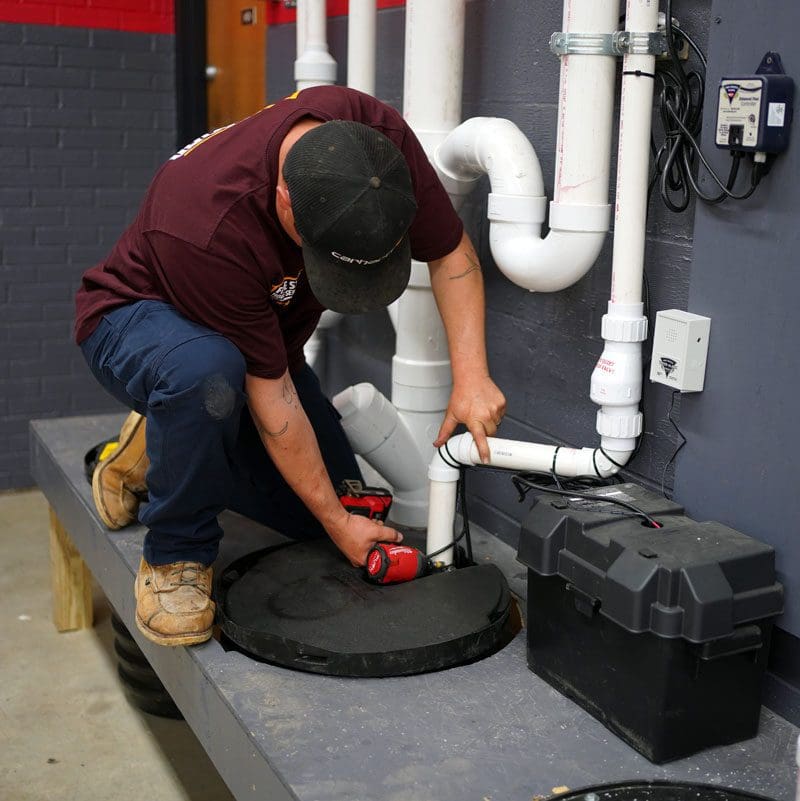 Drain Services
Drain Cleaning, Drain Repair & Installation in Columbus, Dayton, & Cincinnati, Ohio
Drains are such an essential part of any plumbing system. When they work correctly, our drains keep our lives simple by removing wastewater from our homes or buildings. We often don't realize how much we rely on fully functional drains until they get clogged up. Our expert plumbers at Five Star Home Services are trained, licensed, and knowledgeable professionals with years of plumbing experience. And we are always available, so you can reach us when you need us. So, call a professional plumber when you have a household or commercial plumbing problem is easy.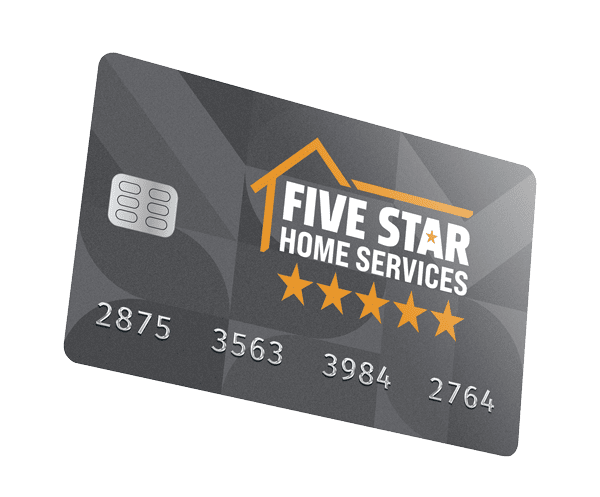 Financing Options
Buy Today, Pay Over Time
If you're in need of a new water heater, furnace, air conditioner, electrical panel, toilet, or something else, and you're wondering how you're going to come up with the money, we encourage you to check out our amazing in-house financing options. We can set up a monthly installment plan that works for your budget.
The Gold Standard in Plumbing Services Since 1972
Keeping an eye on your plumbing is essential to ensure that more minor issues do not turn into larger messes that cost you more money in the long run. If you notice any of the following problems, it's time to call Five Star Home Services! If you're making the investment of building or remodeling your home, it's essential to make sure that you choose an experienced, licensed plumber who uses only quality materials and artistry. We'll work closely with you to select the best fixtures and installation to fit your needs, timeline, and budget.
Call us for help with all types of sewer, excavation, and drain issues, including sewer repair, sewer cleaning, sewer jetting, drain jetting, hydro jetting, plumbing video inspections, drain camera services, clogged sewers, clogged drains, excavation, sewer snaking, drain cleaning, clogged drains, drain snaking, sewer line services, clogged toilets, sewer drain repairs, downspout cleaning, French drains, downspout drains and more.