Excavation, Water Line & Sewer Line Services in Columbus, Dayton & Cincinnati, Ohio
If you are in need of professional digging, call the professional excavation contractor Ohio homeowners trust. We've been in this business for many years. Whether you're building onto your home, renovating your house, remodeling or needing a demolition performed, the team of experts at Five Star Home Services can help with any and all excavation needs. We offer help with new construction projects and repairs. Using a competent excavation contractor like our team at Five Star Home Services will save you time and money. We are a local, family-owned company and we own all the necessary tools, equipment and machinery needed to meet all types of residential excavation needs.
Our residential excavation services include new and existing home construction, crawl spaces, basements, septic systems, lot clearing, tree stump removal, land leveling, driveway installation, driveway repairs, grading, private roads, new lawns, leveling topsoil, complete demolitions, sewer repairs, pipe repairs, spot repairs, rerouting sewer lines, new systems, slope corrections, open cuts, perforations, belly repairs and more.
Featured Deal
FREE Instant Online Estimate
If you're experiencing issues with your HVAC, plumbing, or electrical system in Central Ohio or Southwest Ohio, don't hesitate to book a FREE online estimate with Five Star Home Services. We're ready to help! We'll guide you in the right direction for your situation and budget. We also offer great financing plans for Ohio homeowners. This service includes:
Free in-home estimate
Expert recommendations for replacement or repair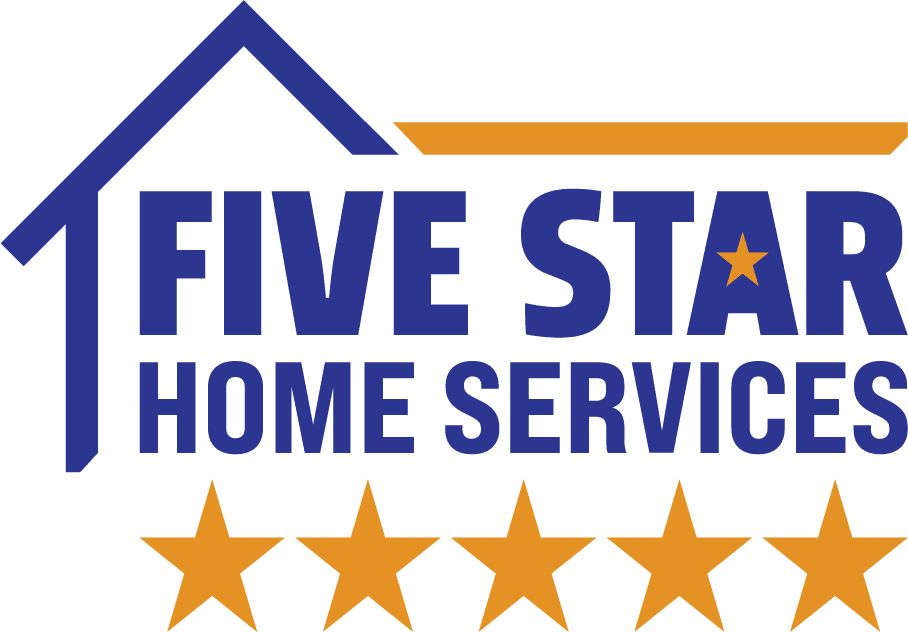 $0 Instant Online Estimate
Book a Free Estimate

4 Common Residential Excavation Projects
When people think of excavation companies, they usually think of bulldozers and backhoes digging giant holes in the ground. While excavation is a process of digging and moving earth – dirt, soil, or stone – from one location to another – there are several different kinds of excavation projects. Excavation companies like Five Star Home Services are far more versatile than you'd normally believe. The following are some of the different types of residential excavation projects we perform:
Drainage Services
Solutions to drainage issues on residential and commercial properties vary according to the property's problem. The types of problems leading to improper drainage include the slope of the property, the quality of the top soil, and existing drainage system conditions. Remember, homeowners usually need permits in drainage construction projects. Permit requirements change by the property's type and location. We help you navigate all the subtle nuances between these property types and get your project underway without delay.
Residential Home and Garage Demolition
We specialize in both of these demolition services. our home will need an inspection before you move forward with demolition, which we can perform. We examine the home's structural integrity. We check safety risks and hazards, the presence of mold, wood rot, and other hazardous materials. Understanding where these weaknesses lie will help us engineer a safe demolition. We can also assist you with disconnecting services and utilities before moving forward with demolition. We can help with disconnecting gas lines, water lines, sewage connections, and electric lines. It is of the utmost importance that you have gas and electricity lines disconnected. If they're active at all during a demolition process, you pose a serious health risk to both your property as well as your neighbors' property.
Installing a Pool
If you and your family are looking to install an in-ground pool, we can help with the project. We offer a service known as land clearing. Land clearing is when we clear potential obstacles like tree stumps, boulders, and prohibitive materials that might hinder construction. When deciding where exactly to locate your new pool, you may not think about which part of your property is easiest to dig into. We can help you find the best placement for your in-ground pool. After you determine the location, we can prepare the dig site for the pool.
Driveway Drainage Solutions
A lot of people overlook driveways as the cause of water drainage problems. Because driveway pavements consist of nonporous materials, water isn't able to slip through the pavement. This can cause water to pool around the driveway. Driveway drainage problems are often caused by a driveway being too flat. By installing a more sloped driveway, water is able to simply run down the property and into the street-side storm drains. If your property is not sloped, installing trenches on the sides of your driveway will help you improve your drainage. Driveway drains are installed using a metal grate on top of them. This makes them easier to clean and much safer to walk over. We help you re-slope your driveway and install the trenching around it.
We Service all Plumbing Brands
Ohio Water Line & Sewer Line Excavation Plumbing
Excavation is such an essential aspect as far as construction is concerned. Professional excavation involves the digging up of the earth and removal of materials from below the ground. It involves state-of-the-art equipment and machinery, professional tools, and modern security. If you are needing this type of service performed, it is imperative to hire an excavation company that guarantees nothing short of quality and professionalism. You want and excavator that's licensed and fully insured.
Intrusion from tree roots and excess water can wreak havoc on your underground pipes and sewer system, causing all sorts of issues. When you have underground pipe problems or sewer line problems, you need a plumbing excavation expert. Five Star Home Services offers excavation solutions for water mains, sewage lines, gas lines, septic systems, and more. We also offer excavation services for new construction projects, demolitions and other types of digs. If you need professional excavation, we'd like you to consider calling Five Star Home Services your project.
If you need residential drain cleaning and/or excavating services in the Greater Columbus, Greater Cincinnati or Greater Dayton, you need to call our local professional excavation experts here at Five Star Home Services. We are the greater metro area's top-rated local drain, plumbing and excavation team for all types of plumbing, drain and excavation work. We perform sewage line repair, pipe repairs, water pipe services, well conversion, and much more. No matter what type of drain service, water line service, excavation work or sewer system service you need, you need to call us today. We can come over and provide an excavation consultation and we offer free excavation estimates.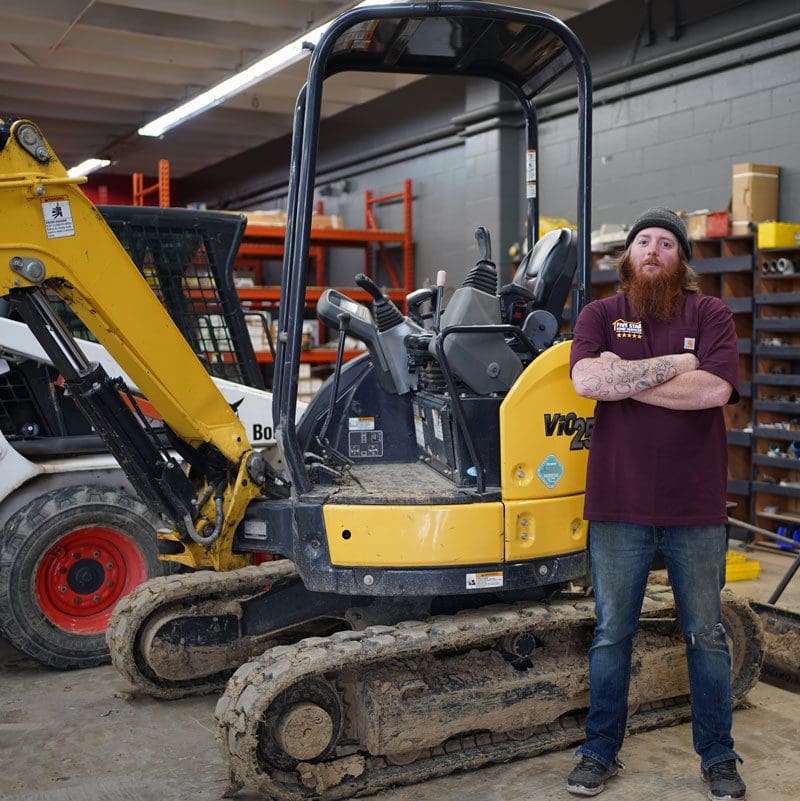 The Gold Standard in Plumbing Services Since 1972
It is essential to keep an eye on your plumbing to ensure that more minor issues do not turn into larger messes that cost you more money in the long run. If you notice any of the following problems, it's time to call Five Star Home Services! If you're making the investment of building or remodeling your home, it's essential to make sure that you choose an experienced, licensed plumber who uses only quality materials and workmanship. We'll work closely with you to select the best quality fixtures and installation to fit your needs, timeline, and budget. Whether you have a residential or commercial plumbing problem during the night, early in the morning, during a weekend, or even — you can count on us for emergency plumbing services 24 hours a day, seven days a week, 365 days a year and we don't stop there. When you call us for plumbing support, we can immediately make appointments that same day to fit your busy schedule and dispatch an experienced local plumbing expert to your home or property. Five Star Home Services is proud to offer plumbing and bath services for all Franklin County and surrounding Central Ohio communities. Call us for help with all types of sewer, excavation, and drain issues, including sewer repair, sewer cleaning, sewer jetting, drain jetting, hydro jetting, plumbing video inspections, drain camera services, clogged sewers, clogged drains, excavation, sewer snaking, drain cleaning, clogged drains, drain snaking, sewer line services, clogged toilets, sewer drain repairs, downspout cleaning, French drains, downspout drains and more

The Best in Home Services. Free Estimates
Schedule Now Service Call
with a paid repair