Five Star Home Services Proudly Serves
Pataskala, Ohio
Ohio is the home of Five Star Home Services, a group of reliable home service companies that work together. We provide reasonably priced plumbing, electrical, heating, and air conditioning services. Despite the fact that we are a local business, Central Ohio may call on our crew of skilled electricians, plumbers, and NATE-Certified HVAC experts whenever they need emergency services.
Our company was a little mom-and-pop shop in 1972. Since then, our mission has been to provide the best HVAC systems and the best workmanship to Greater Columbus consumers at the most competitive prices. Even though we have grown tremendously over the years and can now provide plumbing and electrical services throughout Ohio, our goal has not changed. In addition to providing the best products and services at the most competitive rates, we are committed to making our communities better places to live, work, and give back to those who are in need.
Five Star Home Services is a profit on purpose company, which means that a portion of our profits go to great charity organizations and missions in the areas where we live and work.

HIGHEST RATED HOME SERVICES COMPANY IN PATASKALA.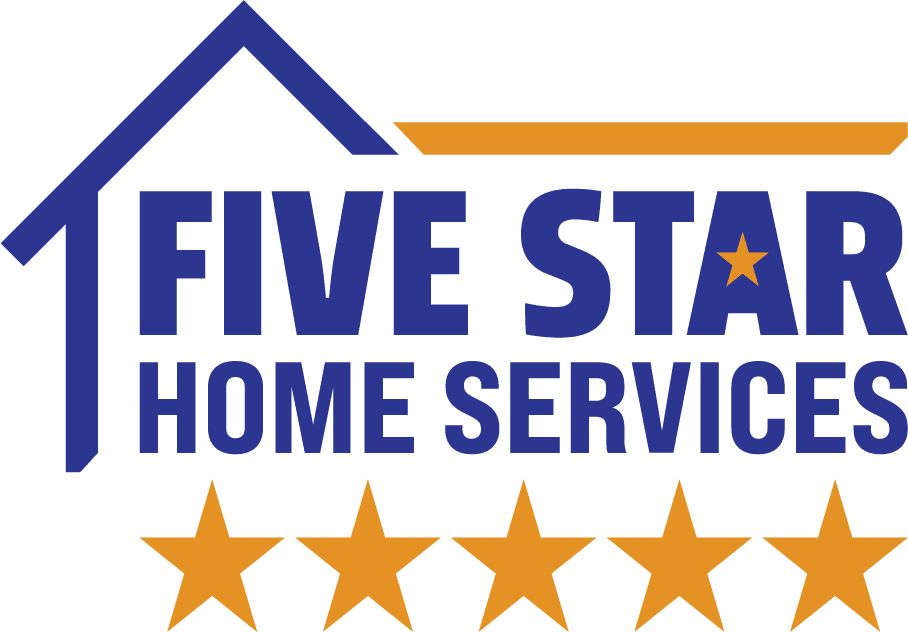 We're a One-Stop-Shop For Your Home Services Needs.
Residential Home Services in
Pataskala, OH
Around 20 miles east of Columbus, in Licking County, sits the lovely city of Pataskala, Ohio. With more than 15,000 residents, it is a friendly and tranquil place to live.
Pataskala is a fantastic destination for families since there is so much to see and do there. There are many parks and recreational spaces to enjoy, whether you are a resident or simply passing through. There are several chances for outdoor activities in the city thanks to its public pool and 1,000-acre natural reserve. The Pataskala History Museum and the Licking County Historical Society Museum are just two more museums worth seeing.
Offering top-notch home services for HVAC, plumbing, and electrical repair, Five Star Home Services is pleased to serve the Greater Pataskala area. Our customers get the best services because our company is made up of trained HVAC experts, master plumbers, and electricians with state licenses. Being a locally owned and run company, we take pride in providing each customer with top-notch services.
We know that your needs for plumbing, heating, cooling, and electricity are unique. To meet all of your needs, we offer a wide range of services, from fixing electrical wires to installing air conditioners. Our staff is here to assist you, whether you need a new heat pump or a new water heater. If you're searching for places to dine and shop, Pataskala boasts a quaint downtown with a range of establishments to check out. You may also go to the neighborhood farmer's market to get fresh produce and locally made goods.
Pataskala has a number of entertaining events all year round. There is tasty food and live entertainment during the yearly Pataskala Street Festival in August. The Pataskala Christmas Parade is another cherished tradition that unites the neighborhood. We at Five Star Home Services are dedicated to providing the Pataskala neighborhood with the best possible home services. For all of your HVAC, plumbing, and electrical requirements, get in touch with us right now.
HVAC Services
HVAC Repair, Maintenance, & Installation in
Pataskala, OH
HEATING, COOLING & AIR QUALITY REPAIR in Greater Columbus
If you're looking for a furnace or air conditioning specialist in Pataskala, Ohio, you've come to the right place. Contact us if you want to increase the quality of the air in your home or if you need assistance with the HVAC system in your house. At Five Star Home Services, we provide a variety of goods and services for your home's heating, cooling, ventilation, and air quality.
When looking for a reputable home HVAC service, it's important to consider a number of factors. As a first step, choose a company that has a history of providing quality installation and servicing and has been operating for a long time. Also, a reliable HVAC service needs certification from agencies like the EPA and NATE. As a reputable home comfort contractor, Five Star Home Services is pleased to serve all of Central Ohio.
HEATING, AIR CONDITIONING & INDOOR AIR QUALITY MAINTENANCE IN Pataskala, OH
You could believe that neglecting your furnace, central air conditioner, heat pump, and/or other equipment for enhancing the quality of the air in your house would help you save money. That's not the case. If you cut corners on home comfort and indoor air quality solutions, you will always end up paying more in the long run. Why take the risk? Five Star Home Services is aware of how much money residents in the Pataskala area spend on their HVAC systems. We safeguard your investment in your home comfort system to help you avoid expensive repairs and early replacement. The greatest news is that regular maintenance may reduce the costs associated with heating and cooling your house.
HVAC INSTALLATION in Central Ohio
Whether you want to install a new furnace, heat pump, or central air conditioner, buying a new HVAC system is a big financial decision. For this type of work to be done correctly, not just any old handyman or "friend of a friend" will do. So, who should you contact if you need an HVAC system installed or replaced? You give Five Star Home Services a call—a business that people in Central Ohio trust. We welcome your call if you're searching for a new heating or cooling system.
Instant online HVAC Quote in Pataskala, Ohio
If you're in the market for a new HVAC system, give us a call today at (833) 405-8009. Our team is available 24/7 to answer your call and provide you with the best options for your home comfort needs. Trust Five Star Home Services for all your residential HVAC services in Pataskala, Ohio.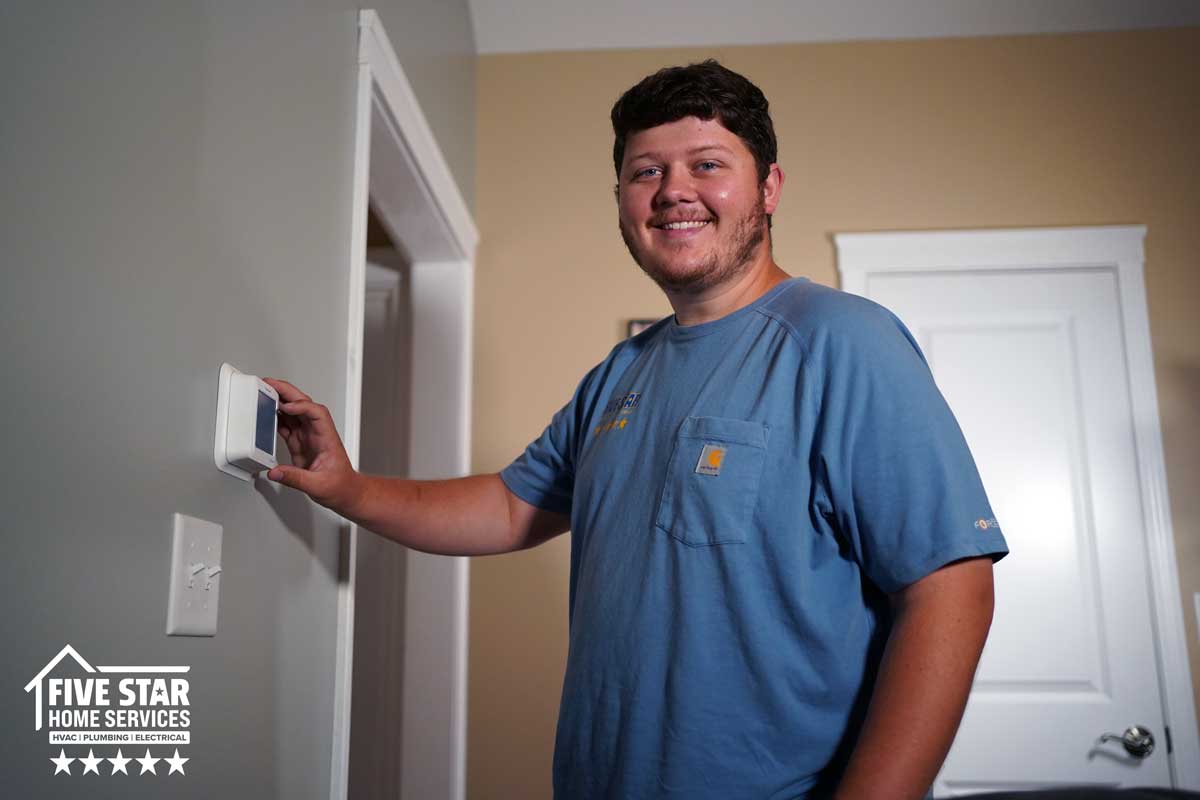 Furnaces
Air Conditioners
Heat Pumps
Air Quality
Need a New HVAC System?
Get an Instant Online Quote on a new HVAC system for your home. We offer heating systems, furnaces, air conditioners, mini-splits, heat pumps, and more! Call us today at (833) 405-8009.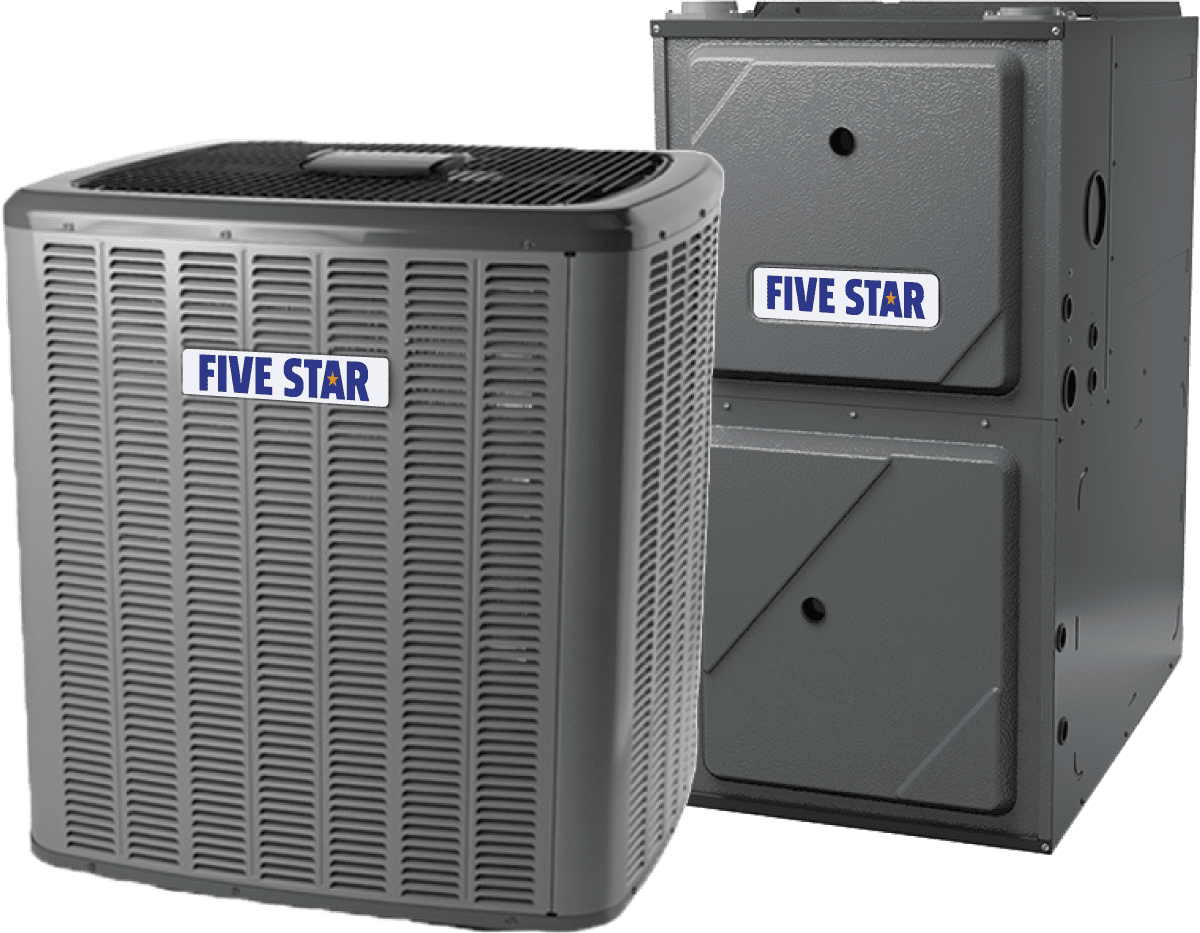 PLUMBING Services
Residential Plumbing & Drain Services in
Pataskala, OH
Five Star Home Services is the go-to company for all things related to plumbing, drain services, water heaters, bathroom remodels, excavation work, and more for homeowners in the Pataskala area. As your go-to plumber in Greater Pataskala, we provide all types of plumbing services and back them up with a solid 100% satisfaction guarantee. Our staff's local expert plumbers are available whenever needed. If you are searching for a "plumber near me," you are without a doubt in the right spot!
Give us a call right now!
We are impacted each time a local homeowner has a plumbing problem. We kindly request that you refrain from letting your plumbing and drain issues spoil your day or put you in debt. Making a call to Five Star Home Services is always easy and fast. Our group of expert plumbers offers professional plumbing services at affordable rates. We not only provide fair prices, but we also promise 100% customer satisfaction on every project.
We are always available since plumbing issues may happen at any time, day or night. With our aid, you can fix any kind of home plumbing problem, including a clogged toilet, a fractured pipe, or a dripping faucet. If you have a critical plumbing issue, you need a nearby plumber you can rely on. You must speak with the plumbers at Five Star Home Services.
You can count on the team at Five Star Home Services for plumbing, water heaters, drain cleaning, bathroom remodels, excavations, and more. With a comforting assurance of customer satisfaction, we provide all types of plumbing services! Your best bet for reliable plumbing services in Central Ohio is our business.
Dependable plumbing installation
Are you searching for a plumber in the Greater Pataskala area?
The team of local experts at Five Star Home Services can install any type of plumbing, including an electric water heater, gas water heater, tankless water heater, garbage disposal, sump pump, water softener, gas line, toilet, faucet, shower, bathtub, and more. Offering renowned brands like Navien®, Bradford White®, Bliss Tubs®, and others makes our customers happy.
Plumbing that won't drain your bank account
We provide the greatest plumbing services and products at the most affordable rates. We also back each job with a formal warranty and guarantee the excellence of our work.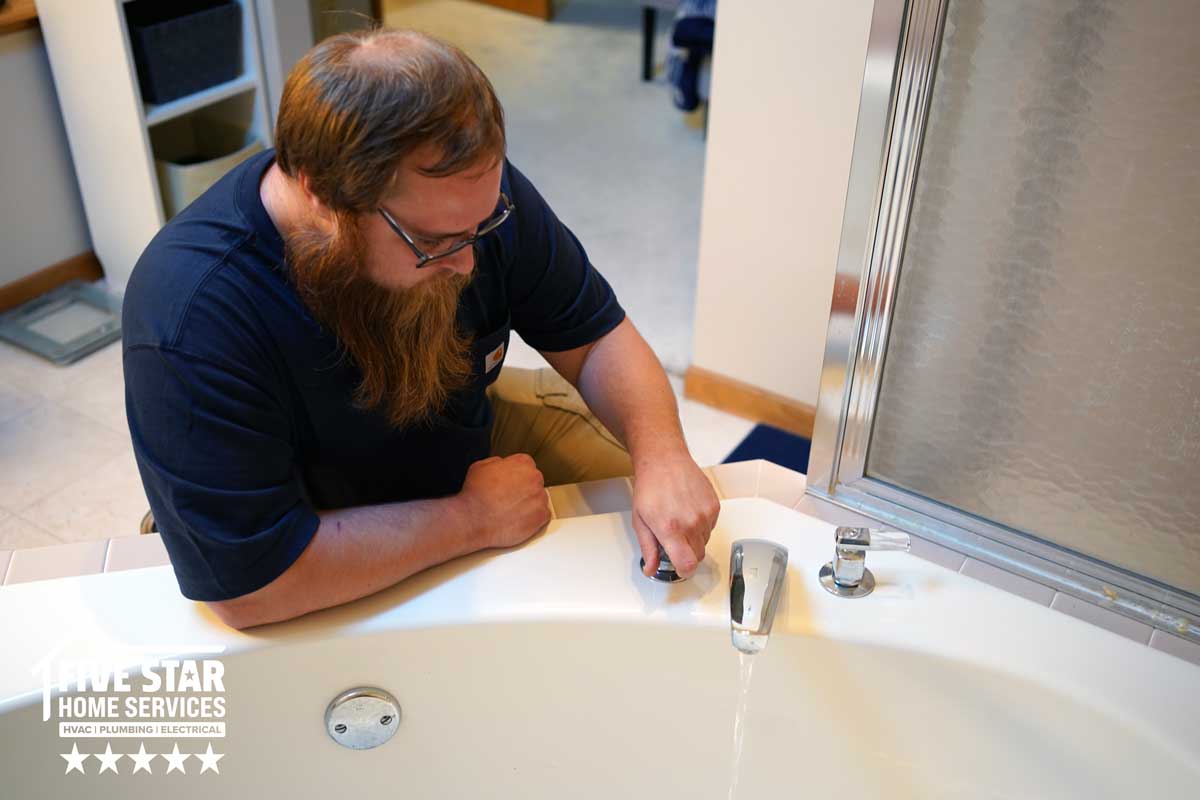 Water Heaters & Softeners
Drain & Excavation
General
Bathrooms & Tubs
Plumbing That Won't Drain Your Bank Account.
We stand behind every installation we perform. We provide warranty coverage and a workmanship guarantee you will not find elsewhere! Call us today at (833) 405-8009.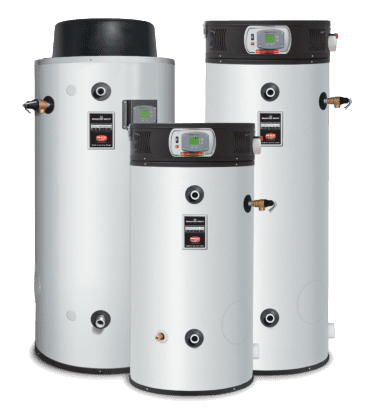 Electrical Services
Residential Electrical Services in
Pataskala, OH
Residential electrical services in Pataskala, Ohio
Are there any electrical problems in your home? Do you want to enhance your electrical panel, install lights, add USB outlets, install new switches, upgrade your electrical outlets, or replace your outdated electrical wiring? Five Star Home Services can fix any electrical issues you may have. With a warranty that is unrivaled in the industry, our group of state-licensed electricians, who serve the whole Greater Pataskala, Ohio, area, guarantees the quality of their work. We mix the expertise and professionalism of a big company with the attentiveness of a small family business.
Professional electricians on our team are on call around-the-clock, 365 days a year. They may assist with everything from setting up a station for charging electric vehicles to changing out outdated switches and plugs. Avoid working with any unlicensed or inexpensive electrician. You shouldn't put your confidence in the buddy of a friend who "does cheap electrical work on the side."
All of our electrical work is safe because it's done according to the most up-to-date NEC code. Thanks to our workmanship guarantee and insurance coverage, you can rest easy. Our name pretty much sums it all up. To get five stars on Google, an electrician must be doing something right. But you don't have to take our word for it. Check out what other homeowners like you think about our work!
In Pataskala, Ohio, we are an authorized and licensed electrical contractor
At Five Star Home Services, a team of state-licensed electricians is available on call every day of the year. Our residential electrical services are friendly, effective, and affordable. We will complete every phase of the electrical project you have for your home. We provide services including generator installation and electrical panel upgrades.
Our employees are equipped with the knowledge and abilities to handle any situation. Since we appreciate each customer's time and want to earn your future business, we take satisfaction in completing every job accurately the first time. The best prices are something else we strive to provide. We firmly encourage you to entrust our electricians with all of your electrical needs! Five Star Home Services offers well-rated professional electrical services for any domestic electrical work in Central Ohio.
If you just bought a new house in Central Ohio, you should schedule an electrical inspection as soon as possible to make sure that your electrical system is up to code, that everything works, and that everything is up to date. Our home professionals may need to replace your electrical panel to meet the needs of your busy family. We can fix any broken circuit breakers right away or install new ones quickly and cheaply if your circuit board needs more power. When it comes to electricity, always go with a state-licensed electrician who is dependable, trustworthy, fully insured, and caring when it comes to electricity. You should get expert results. Speak with the qualified electricians at Five Star Home Services.
FIVE STAR HOME SERVICES WILL MANAGE YOUR HOME
Don't let a handyman's subpar electrical work shock you! Hand over all of your electrical needs to Five Star. Call us right away at (833) 405-8009. You may also make an appointment by clicking here.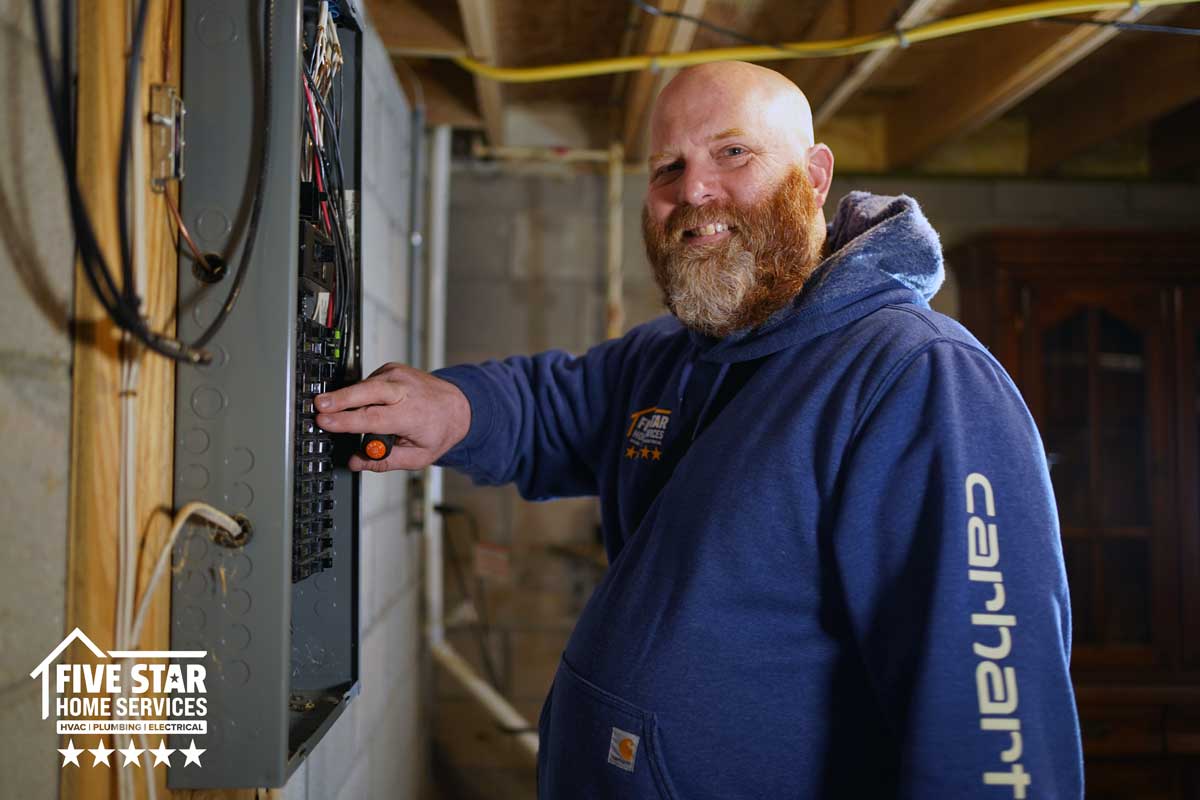 General
Panels & Breakers
Outlets & Switches
Lighting
Take Charge Of Your Home.
Don't let a handyman's shoddy electrical work shock you! Let Five Star Home Services take charge of all your electrical needs. Call us today at (833) 405-8009.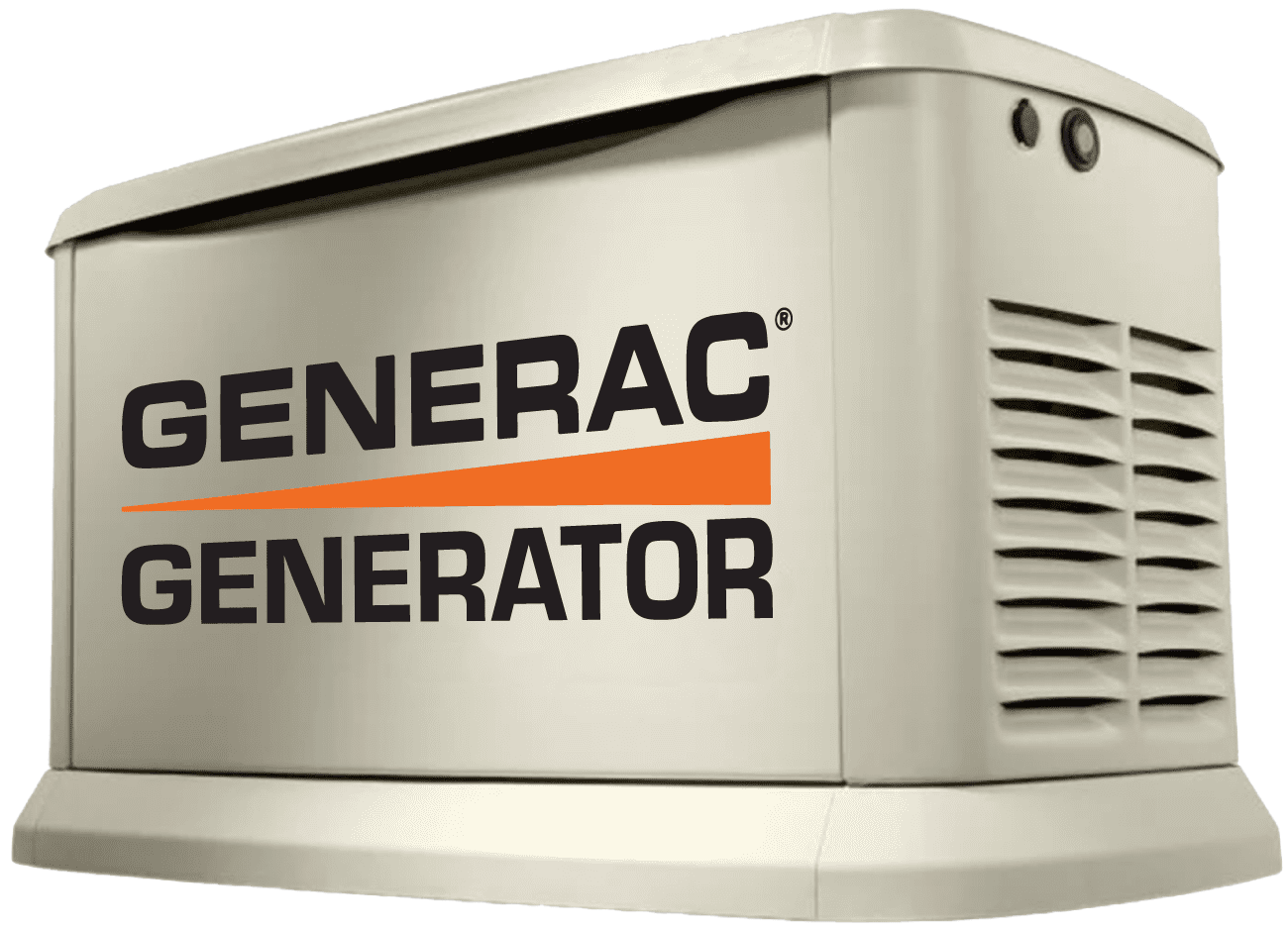 We Make Every Experience
Five Stars.
Another great experience with a great company! Our central air conditioning system was having issues, so we called Five Star Home Services that the morning to schedule an appointment. They sent a technician to our home immediately and within an hour I had cool air once again. I appreciate how quickly and easily the entire process was! We will definitely be using Five Star again if another problem ever arises anywhere in our home. Keep up the great work and thank you!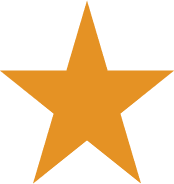 Jamie Martin
Pataskala, OH
Excellent experience from beginning to end. Our furnace stopped working two winters ago. As soon as we called, they sent a furnace technician to our home. When the replaced part failed to fix the problem, Five Star Home Services gave us credit on that work towards a new home heating system. On top of that, they installed the new furnace quickly and gave us a thorough explanation. We highly recommend this company!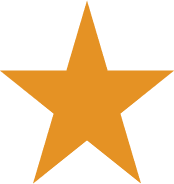 Michael Adams
Pataskala, OH
Five Star Home Services Customer Reviews
Learn More About
Pataskala, OH
No Results Found
The page you requested could not be found. Try refining your search, or use the navigation above to locate the post.