Five Star Home Services Proudly Serves
Newark, Ohio
Five Star Home Services is a network of well-known home service providers based in Ohio. We provide plumbing, electrical, heating, and air conditioning services at fair prices. While we are a local company, Central Ohio residents may contact our team of qualified electricians, plumbers, and NATE-Certified HVAC specialists anytime they want emergency services.
In 1972, our business was a little mom-and-pop operation . Since then, our goal has been to provide Greater Columbus residents with the best HVAC systems and craftsmanship at the most affordable prices. Our mission has remained the same, despite the fact that we have expanded significantly over the years and can now provide plumbing and electrical services throughout Ohio. We are dedicated to making our communities better places to live, work and giving back to those in need, in addition to providing the greatest goods and services at the most affordable prices.
As Five Star Home Services is a profit on purpose business, a part of our proceeds are donated to outstanding missions and charitable organizations in the communities where we live and work.

HIGHEST RATED HOME SERVICES COMPANY IN NEWARK.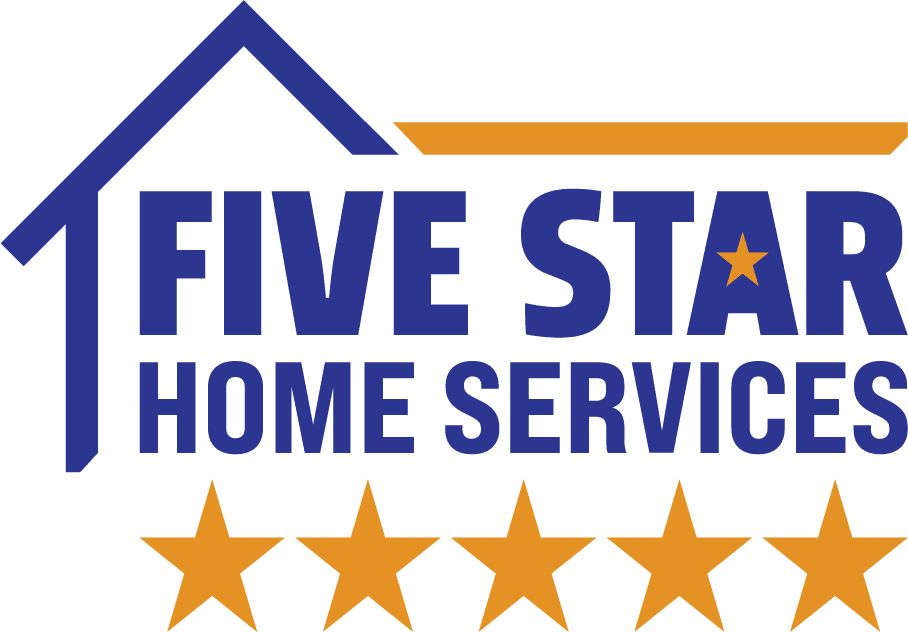 We're a One-Stop-Shop For Your Home Services Needs.
Residential Home Services in
Newark, OH
Located in Licking County, Newark is home to more than 50,000 people. From its thriving downtown to its many parks and museums, Newark is an amazing place to live, work, and play.
As a family-owned local contractor, Five Star Home Services provides the Greater Newark area with top-notch residential HVAC, plumbing and electrical services. Our team is comprised of master plumbers, licensed HVAC technicians, and state-licensed electricians — offering all of your plumbing, heating, cooling, and electricity needs are in one place!  
Newark has a long and rich history — it was founded in 1802 and is home to several notable landmarks, such as the Newark Earthworks and the Blackhand Gorge State Nature Preserve. But what really separates this city from others is its many nicknames — which include the Gateway to Ohio or The Home of the Midland Theatre, for example.
At Five Star Home Services, we're proud to serve this charming city. Whether you need a new air conditioner, a new water heater, a heat pump, a new electrical panel, or anything else, we encourage you to give us a call! We look forward to helping you with your professional home service needs.
HVAC Services
HVAC Repair, Maintenance, & Installation in
Newark, OH
HEATING, COOLING & AIR QUALITY REPAIR in Greater Columbus
You've found the right company: Whether you're seeking a "furnace expert near me" or an "air conditioning expert near me" in the Greater Newark area. If you want to improve the air quality in your house or if you need help with the HVAC system, get in touch with us. At Five Star Home Services, we provide a broad selection of goods and services for your home's heating, cooling, ventilation, and air quality.
There are many things to take into account while searching for a trustworthy home HVAC service. Choose a business that has a history of offering reputable installation and maintenance services and has been in business for a while as a starting point.  Also, a reliable HVAC supplier has to be certified by organizations like the EPA and NATE. As a recognized home comfort contractor, Five Star Home Services is proud to service all of Central Ohio.
HEATING, AIR CONDITIONING & INDOOR AIR QUALITY MAINTENANCE IN Newark, OH
You could think that ignoring your furnace, central air conditioner, heat pump, and/or other home ventilation systems would enable you to save money. It's not accurate. You will always spend more in the long term if you skimp on solutions for indoor air quality and home comfort. Why take a chance? The amount of money that locals in the Newark region spend on their HVAC systems is well known to Five Star Home Services. We protect your home comfort system investment to help you avoid costly repairs and premature replacement. The best news is that routine maintenance may lower your home's heating and cooling expenses.
HVAC INSTALLATION in Central Ohio
A new HVAC system will cost a lot of money, whether you want to purchase a new furnace, heat pump, or central air conditioner. For this kind of service, you shouldn't just choose any random handyman or "friend of a friend." In order to build or replace an HVAC system, who should you call? You contact Five Star Home Services, a company that Central Ohio residents trust. We invite you to give us a call if you're looking for a new heating or cooling system.
Instant online HVAC Quote in Newark, Ohio
If you're in the market for a new HVAC system, give us a call today at (833) 405-8009. Our team is available 24/7 to answer your call and provide you with the best options for your home comfort needs. Trust Five Star Home Services for all your residential HVAC services in Newark, Ohio.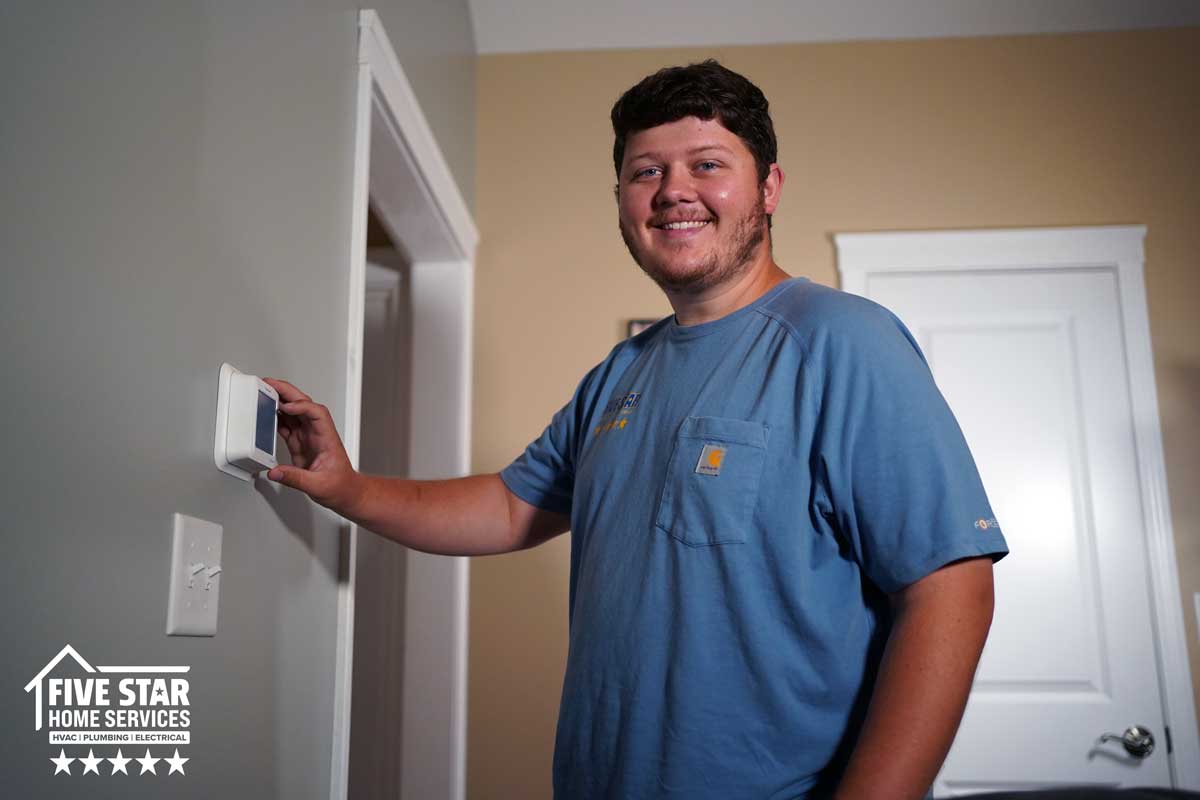 Furnaces
Air Conditioners
Heat Pumps
Air Quality
Need a New HVAC System?
Get an Instant Online Quote on a new HVAC system for your home. We offer heating systems, furnaces, air conditioners, mini-splits, heat pumps, and more! Call us today at (833) 405-8009.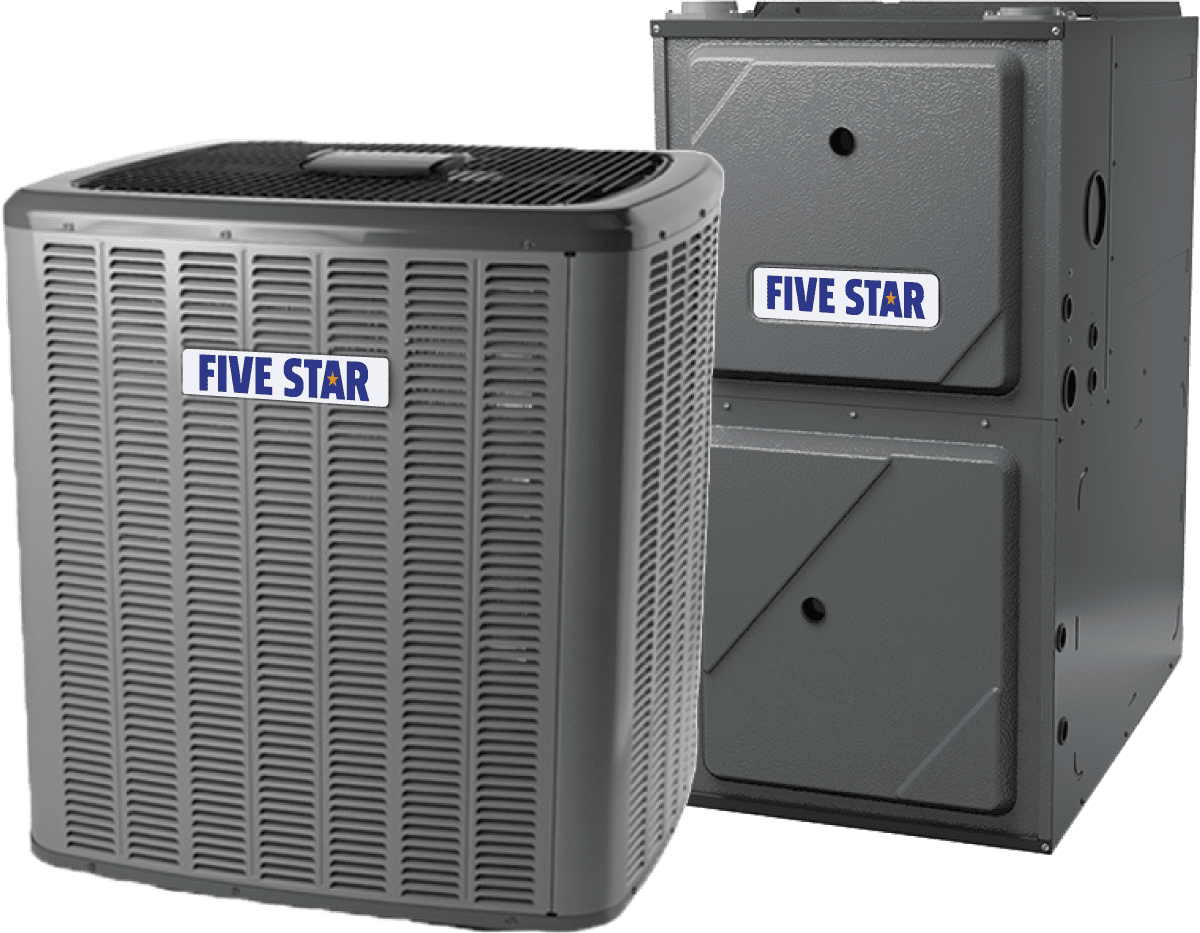 PLUMBING Services
Residential Plumbing & Drain Services in
Newark, OH
For homes in the Newark region, Five Star Home Services is the go-to business for anything relating to plumbing, drain services, water heaters, bathroom remodels, excavation work, and more. We provide all kinds of plumbing services and back them up with a strong 100% customer satisfaction guarantee as your go-to plumber in Greater Newark. Local, skilled plumbers from our crew are ready whenever required. You are definitely at the correct spot if you're seeking a "plumber near me!"
Please contact us right away!
Every time a local has a plumbing issue, it affects us. We respectfully ask you not to allow your plumbing and drain problems to ruin your day or put you in debt. Calling Five Star Home Services is simple and quick. Our skilled plumbers in your area provide excellent plumbing services at prices you can afford. In addition to offering reasonable prices, we guarantee complete customer satisfaction on every assignment.
As plumbing problems may occur anytime, day or night, we are constantly on call. You can resolve any plumbing issue, such as a blocked toilet, a broken pipe, or a leaky faucet, with our assistance. You need a local plumber you can trust if you have a serious plumbing problem. You must contact the plumbers at Five Star Home Services.
Whether it comes to plumbing, water heaters, drain cleaning, bathroom remodels, excavations, and other services, you can rely on the staff at Five Star Home Services. We provide a wide range of plumbing services with the reassuring guarantee of complete customer satisfaction! Our company is the finest option for plumbing services in Central Ohio.
Dependable installation of plumbing
In the Greater Newark region, are you trying to find a plumber to hire? A team of regional experts from Five Star Home Services is available to help you install any kind of plumbing, including a toilet, faucet, shower, bathtub, trash disposal, sump pump, water softener, gas line, and more. We take pride in providing well-known brands like Navien®, Bradford White®, Bliss Tubs®, and others.
PLUMBING THAT WILL NOT DRAIN YOUR BALANCE
We provide the best plumbing services and supplies at the most competitive prices. Moreover, we provide a written warranty for each project and guarantee the quality of our work.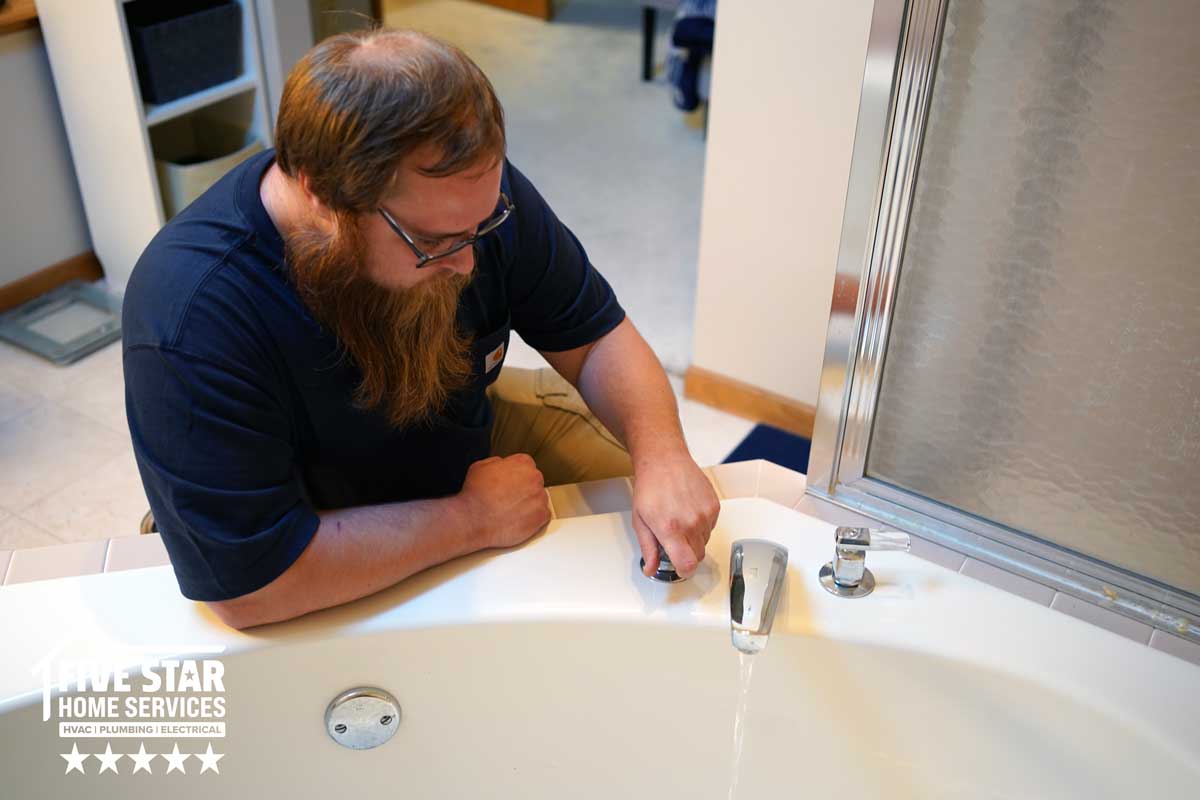 Water Heaters & Softeners
Drain & Excavation
General
Bathrooms & Tubs
Plumbing That Won't Drain Your Bank Account.
We stand behind every installation we perform. We provide warranty coverage and a workmanship guarantee you will not find elsewhere! Call us today at (833) 405-8009.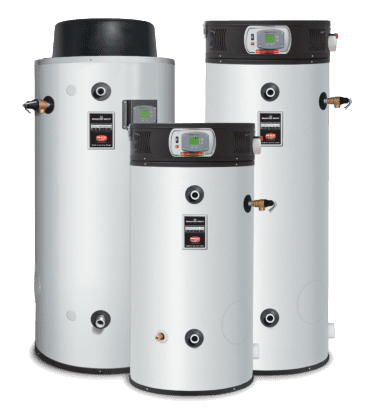 Electrical Services
Residential Electrical Services in
Newark, OH
Electrical services for homes in Newark, Ohio
Do you have any electrical issues in your house? Do you want to improve your electrical panel, install lights, add USB ports, install new switches, repair your obsolete electrical wiring, or install new outlets? Any electrical problems you may have will be resolved by Five Star Home Services. The Greater Newark, Ohio, region is serviced by our team of state-licensed electricians, who back each job they do with a warranty and a workmanship guarantee that you won't find anywhere else. We combine the knowledge and professionalism of a large organization with the care of a small family business.
Our staff has qualified electricians available on call 24/7, 365 days a year. They could help with anything from installing an electric car charging station to updating worn-out switches and plugs. Avoid using any outdated or cheap electrician. The friend of a friend who "does inexpensive electrical repair on the side" shouldn't have your trust.
All of our electrical work is secure because it complies with the most recent NEC regulations. You may relax knowing that we have insurance and a craftsmanship guarantee. Basically, our name says it all. An electrician must be doing something right if they get five stars on Google. You don't have to believe us, however. See the opinions of other homeowners like yourself!
In Newark, Ohio, we are a well-known and accredited electrical contractor
Every day of the year, a group of state-licensed electricians are on call at Five Star Home Services. Friendly, efficient, and reasonably priced describe our household electrical services. We can complete every phase of the electrical project for your property. We provide modifications to electrical panels and the installation of generators.
Our staff members have the skills and expertise necessary to deal with any circumstance. We take pride in doing every project precisely the first time since we value every customer's time and want to earn your future business. We work hard to provide the most competitive pricing. We urge you to put all of your electrical requirements in the hands of our electricians! Five Star Home Services provides highly regarded skilled electrical services in Central Ohio for any residential electrical job.
If you just bought a new home in Central Ohio, you should schedule an electrical inspection as soon as possible to make sure that your electrical system is up to date, meets all codes, and works well. Our home experts may need to update your electrical panel to meet the needs of your busy family. If your circuit board needs extra power, we can install new ones quickly and affordably or repair any damaged circuit breakers right away. Always work with an electrician who is state-licensed, reliable, has adequate insurance, and knows what they're doing. At the very least, get professional opinions. The skilled electricians at Five Star Home Services should be contacted.
GET ACTIVE IN YOUR HOUSE
Don't get shocked by shoddy electrical repairs done by a handyman! Use Five Star for all of your electrical requirements. Contact us right away at (833) 405-8009, or you can schedule an appointment by clicking here.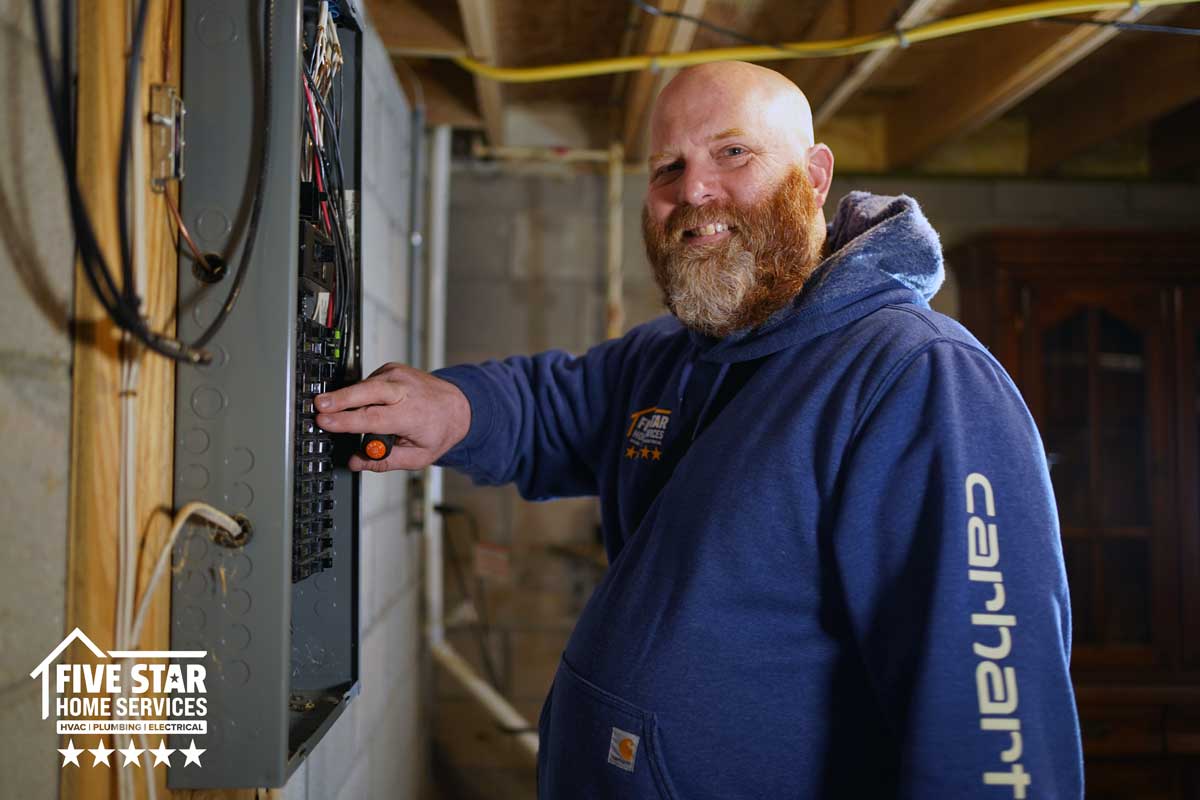 General
Panels & Breakers
Outlets & Switches
Lighting
Take Charge Of Your Home.
Don't let a handyman's shoddy electrical work shock you! Let Five Star Home Services take charge of all your electrical needs. Call us today at (833) 405-8009.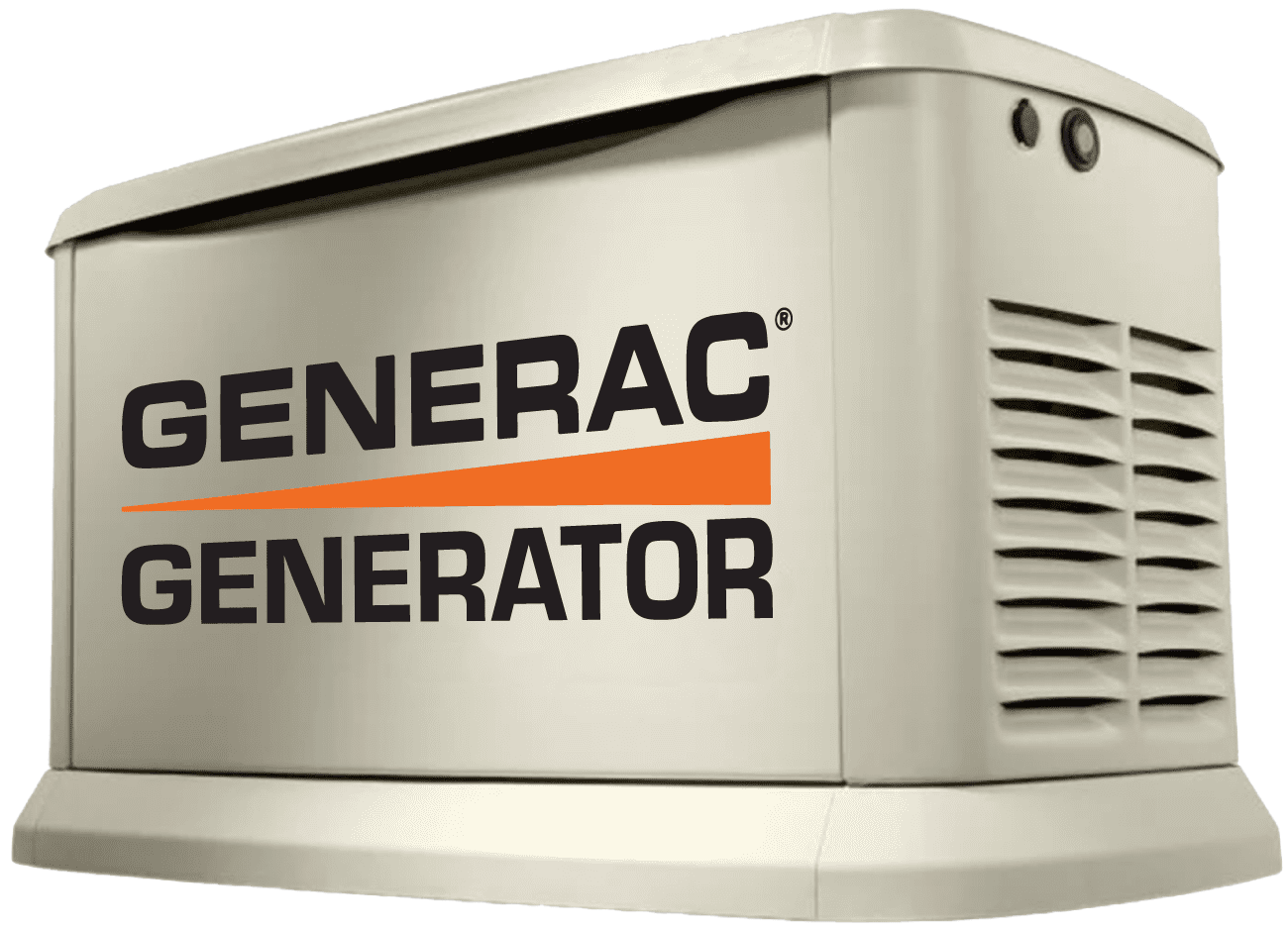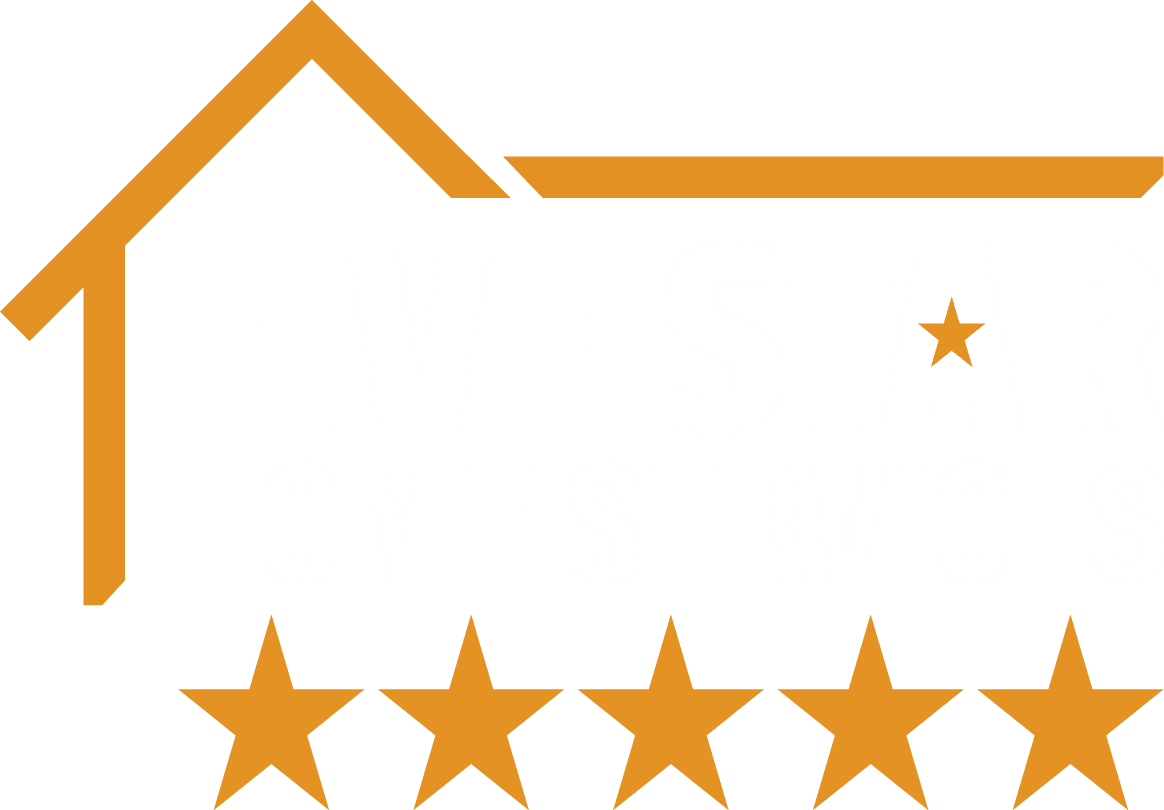 Limited Time
Save $5 monthly on Our Gold Plan Now!
Why We Love
Newark, OH
This beautiful city has many nicknames! Whether you call it Home of the Basket Festival or The Junction of the Historic National Road, we hope you call Five Star Home Services your local plumber, local HVAC technician and local electrician in the Greater Newark area. We serve all of Central Ohio and we offer the highest quality products and services at the most competitive prices.
LOCAL BUSINESS SPOTLIGHT: NEWARK FARMERS MARKET
Do you love fresh produce? We love fresh produce too! We are proud our wonderful city is home to the Newark Farmers Market. This farmers market has been around for over 45 years and provides fresh, local produce and other goods to Newark residents. 
EDUCATION
Looking to upgrade your level of education or launch an exciting career? Newark is home to a wide selection of top-rated institutions of learning. In addition to the Newark City Schools, The Ohio State University at Newark and Central Ohio Technical College are nearby. Last but not least, Newark is home to the Abigail Fine Arts Academy.
Fun & Attractions
In addition to its beautiful historic downtown area, visitors, tourists and residents in Newark have a wide range of fun attractions and things they can choose from to do. Does the Annual Ice Cream Festival ring a bell? 
Additionally, Newark is home of the Licking County Family YMCA, and the Buckeye Lake Winery. 
Food & Nightlife
The food and nightlife in Newark are out of this world! People looking for a good time, or a good place to dine, need not venture very far. Newark has a thriving nightlife, depending on your taste and style. Some of those attractions include:
The Real Deal Bistro
Barrel & Boar
and Red Oak Pub and Restaurant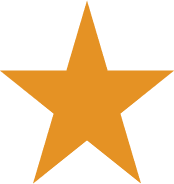 FUN FACT:
On April 16, 1857, the Central Ohio Railroad connected Newark west to Columbus, and later Newark maintained a station on the Baltimore and Ohio Railroad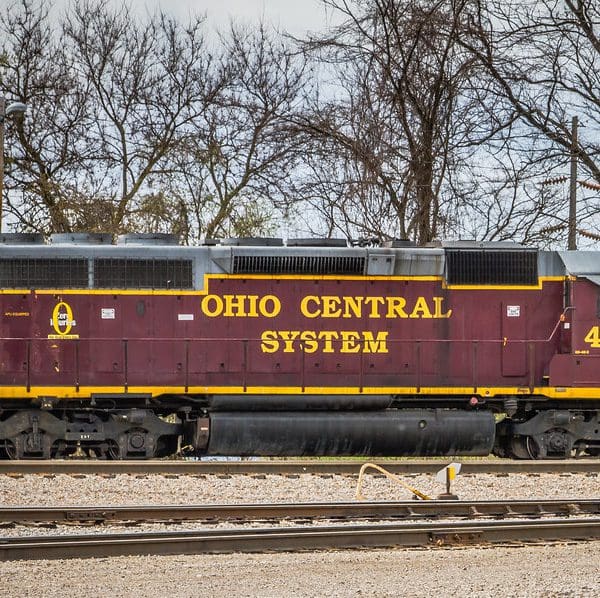 We Make Every Experience
Five Stars.
Another great experience with a great company! Our central air conditioning system was having issues, so we called Five Star Home Services that the morning to schedule an appointment. They sent a technician to our home immediately and within an hour I had cool air once again. I appreciate how quickly and easily the entire process was! We will definitely be using Five Star again if another problem ever arises anywhere in our home. Keep up the great work and thank you!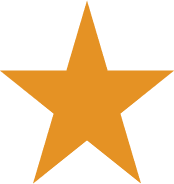 Excellent experience from beginning to end. Our furnace stopped working two winters ago. As soon as we called, they sent a furnace technician to our home. When the replaced part failed to fix the problem, Five Star Home Services gave us credit on that work towards a new home heating system. On top of that, they installed the new furnace quickly and gave us a thorough explanation. We highly recommend this company!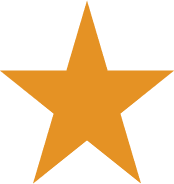 Five Star Home Services Customer Reviews
Learn More About
Newark, OH
No Results Found
The page you requested could not be found. Try refining your search, or use the navigation above to locate the post.