Five Star Home Services Proudly Serves
Hilliard, Ohio
Look no further than Five Star Home Services if you're a homeowner in Hilliard, Ohio, and are in need of reasonably priced home services. We are a group of Ohio's best plumbing, electrical, heating, and air conditioning companies that work together to give the best plumbing, electrical, heating, and air conditioning services at reasonable prices.
All year long, our team of master electricians, NATE-certified HVAC technicians, and master plumbers provide emergency repair services throughout Central Ohio, including Hilliard. Being a modest mom-and-pop business when we first opened in 1972, our goal has always been to provide the best goods and services in the Greater Columbus area at costs that are as low as possible.
We started out small, but we've grown a lot and can now do plumbing and electrical work all over Ohio. Our dedication to great quality and customer happiness haven't changed, however. We are a profit on purpose company, which means that a portion of our proceeds go back into making our communities better places to live and work. Since we are committed to making our communities better places to live and work, a part of our profits is donated to wonderful charity organizations and missions.

HIGHEST RATED HOME SERVICES COMPANY IN HILLIARD.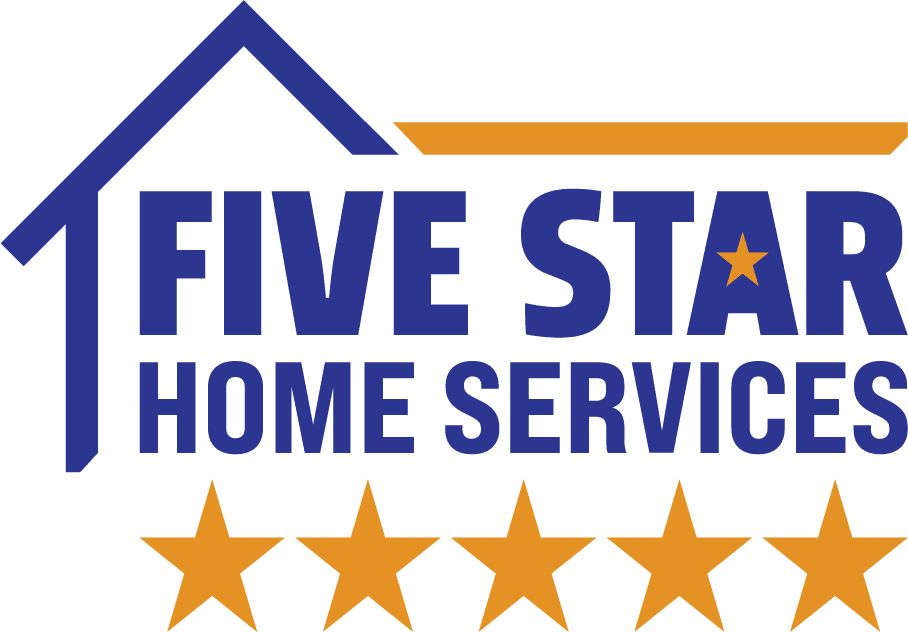 We're a One-Stop-Shop For Your Home Services Needs.
Residential Home Services in
Hilliard, OH
The thriving city of Hilliard, Ohio, sometimes referred to as the "Hilltop City," is situated in Franklin County. Five Star Home Services is a family-run home services business that serves Hilliard and the nearby areas with the best HVAC, plumbing, and electrical services.
Five Star Home Services is a well-known business in the area with a team of experts who are dedicated to giving excellent service. Residential services that we provide include electrical, plumbing, and HVAC repair. All year long, 24/7, our skilled and trained personnel can handle any problem, from basic maintenance to urgent repairs. Hilliard has a lot to offer both locals and tourists. The city is renowned for its kind residents and lively way of life. Hilliard is an outdoor enthusiast's paradise with its abundance of parks, trails, and recreational opportunities.
Yet nature isn't everything in Hilliard. There are several top-notch eateries, stores, and enterprises in the city that can meet all of your demands. The Hilliard Historical Village highlights the city's extensive history, while the Hilliard Arts Council fosters a thriving local arts scene. Columbus, the state capital, is close to Hilliard, which makes it easy for people to go there for more entertainment and fun.
We at Five Star Home Services are dedicated to providing the best possible service at a fair price. We put a lot of effort into making sure that our customers are happy with our work. Our business is committed to giving back to the community, and a part of the money we make is donated to organizations and local charities.
To find out more about our services and how we can assist you with all of your home service needs in Hilliard, Ohio, get in touch with us right away. Experience the five-star difference by choosing Five Star Home Services for all of your HVAC, plumbing, and electrical requirements!
HVAC Services
HVAC Repair, Maintenance, & Installation in
Hilliard, OH
HEATING, COOLING & AIR QUALITY REPAIR in Greater Columbus
Looking for an "air conditioning expert near me" or a "furnace expert near me" in Hilliard, Ohio? Look no further if you want help with your new HVAC system. The HVAC services and products we provide at Five Star Home Services include heating, cooling, ventilation, and indoor air quality.
HEATING, AIR CONDITIONING & INDOOR AIR QUALITY MAINTENANCE IN Hilliard, OH
Your furnace, central air conditioner, heat pump, and indoor air quality systems all need regular maintenance. It might seem like a good idea to cut costs on your indoor air quality and home comfort systems, but doing so can end up costing you more money in the long term. Five Star Home Services knows that homeowners in the Hilliard area spend a lot of money on their HVAC systems. We try to protect that investment by helping you avoid replacements and repairs that cost a lot of money. Over time, frequent maintenance may reduce your heating and cooling bills.
HVAC INSTALLATION in Central Ohio
A new HVAC system is an expensive investment, so you shouldn't trust just anybody with the work. When it comes to HVAC installation and repair, Hilliard residents turn to Five Star Home Services. We invite you to give us a call if you want to install a new furnace, heat pump, or central air conditioner.
Instant online HVAC Quote in Hilliard, Ohio
Five Star Home Services has experts ready 24/7 to take your call, whether you need a new HVAC system or need repair and maintenance services. To begin your road to a more comfortable home, call us today at (833) 405-8009 right now.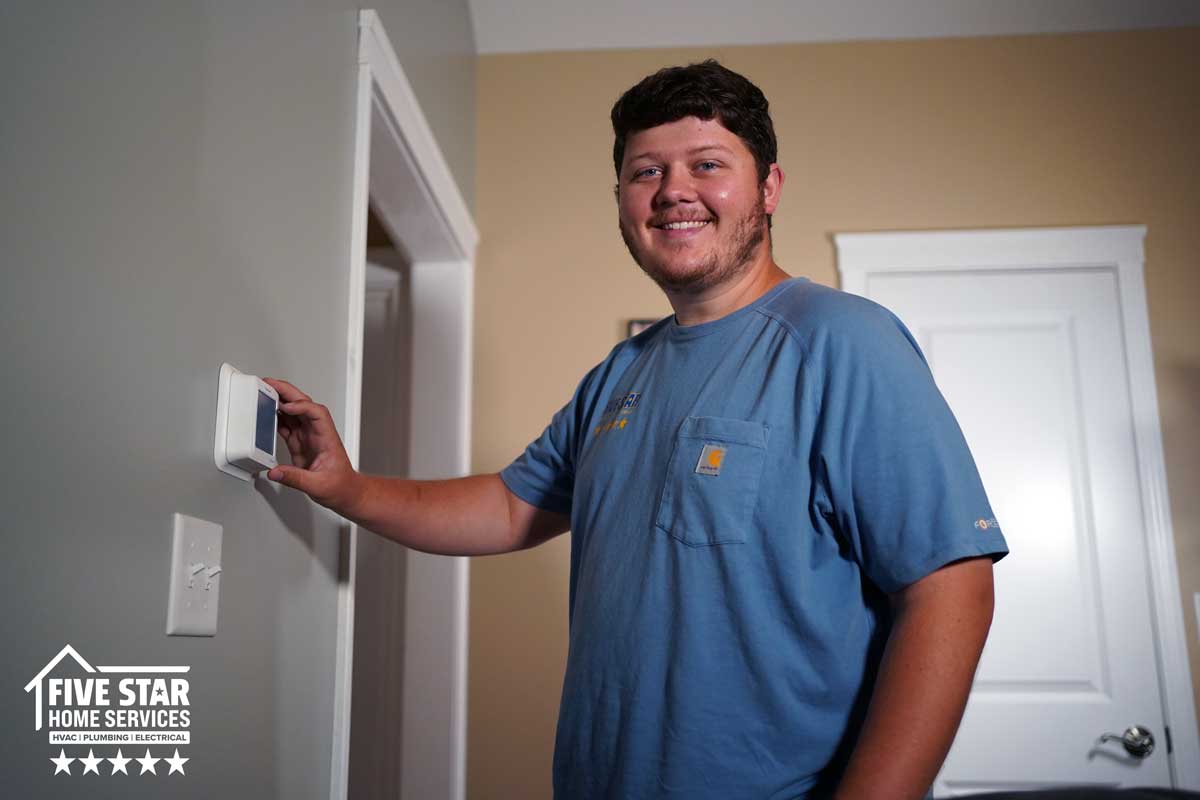 Furnaces
Air Conditioners
Heat Pumps
Air Quality
Need a New HVAC System?
Get an Instant Online Quote on a new HVAC system for your home. We offer heating systems, furnaces, air conditioners, mini-splits, heat pumps, and more! Call us today at (833) 405-8009.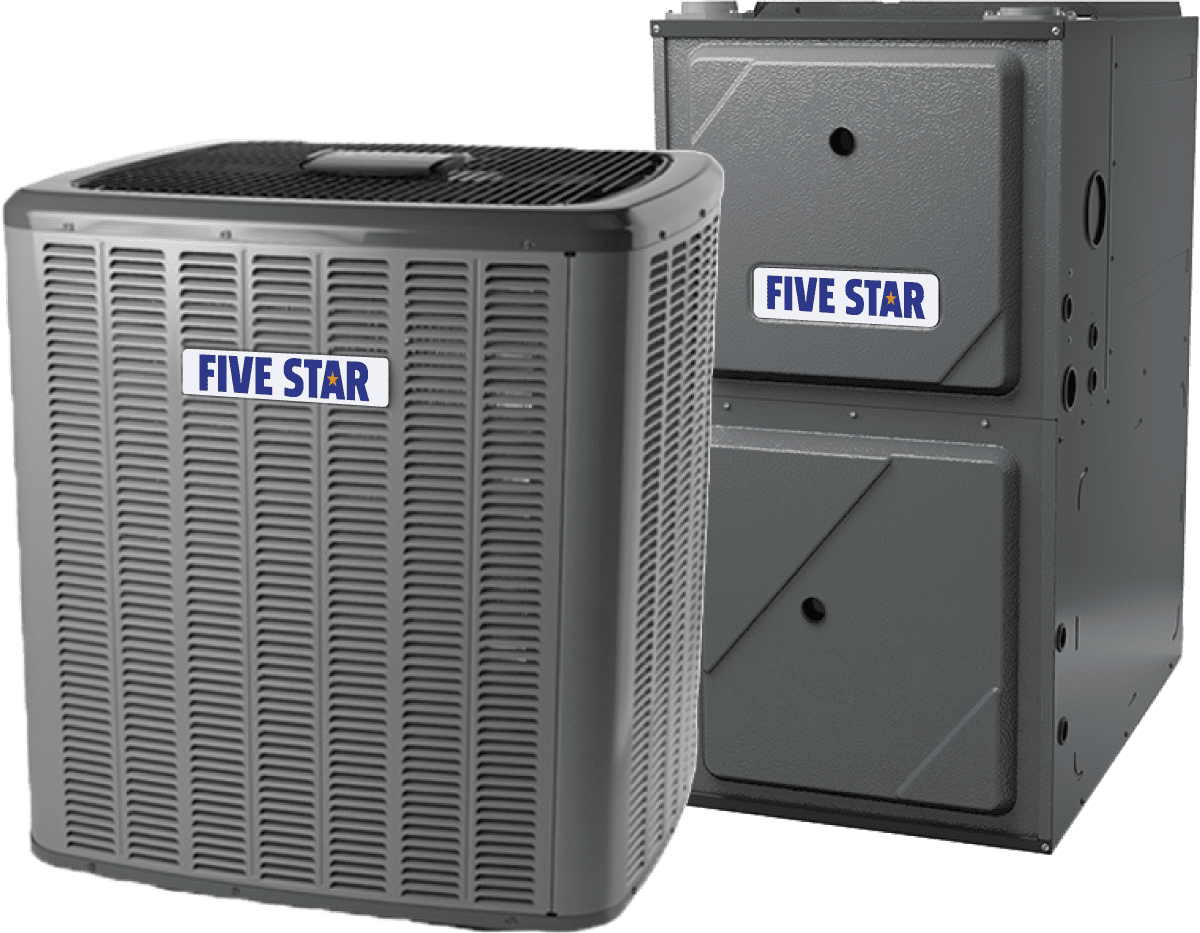 PLUMBING Services
Residential Plumbing & Drain Services in
Hilliard, OH
Have plumbing issues plagued your Hilliard, Ohio, home for too long? Five Star Home Services will fix all your plumbing problems! Our group of neighborhood master plumbers is committed to providing excellent plumbing services backed by a dependable guarantee of customer satisfaction. We have the skills and know-how to do a variety of tasks expertly, including excavation work, water heater installs, bathroom remodels, and plumbing repairs.
24 Hour Plumbing Services
Five Star Home Services knows that plumbing problems can happen at any time of day or night. For this reason, we provide 24/7 emergency plumbing services to Hilliard, OH, property owners. Our neighborhood master plumbers are on call 24 hours a day to provide prompt and efficient solutions for any plumbing issue, including blocked drains, leaking faucets, and busted pipes. Since we think plumbing issues shouldn't ever put a strain on your budget, we provide reasonable prices and guarantee all of our work.
Trustworthy Plumbing Installations
You can look no further than Five Star Home Services if you're searching for a "plumber near me" in Hilliard, Ohio. All plumbing installations can be handled by our team of local experts, including the installation of toilets, faucets, showers, bathtubs, water softeners, sump pumps, electric, gas, and tankless water heaters, as well as garbage disposals, water softeners, gas lines, water softeners, and toilets. We only utilize the highest-quality items from reputable manufacturers, such as Navien®, Bradford White®, Bliss Tubs®, and others, to make sure that your plumbing projects will endure for many years.
Cost-effective Plumbing Services
We at Five Star Home Services think that paying for plumbing services shouldn't break the bank. Because of this, we provide the greatest plumbing goods and services in Hilliard, OH, at the most affordable prices. With a craftsmanship guarantee and warranty coverage you won't find anywhere else, we stand behind every project we do. We take great pride in our dedication to ensuring customer satisfaction and will go above and beyond to meet your needs.
For all of your plumbing requirements in Hilliard, Ohio, contact Five Star Home Services right now. Our neighborhood master plumbers are on call around-the-clock to provide quick and efficient fixes for any plumbing issues. Avoid letting plumbing problems ruin your day by calling us right away and letting us handle everything.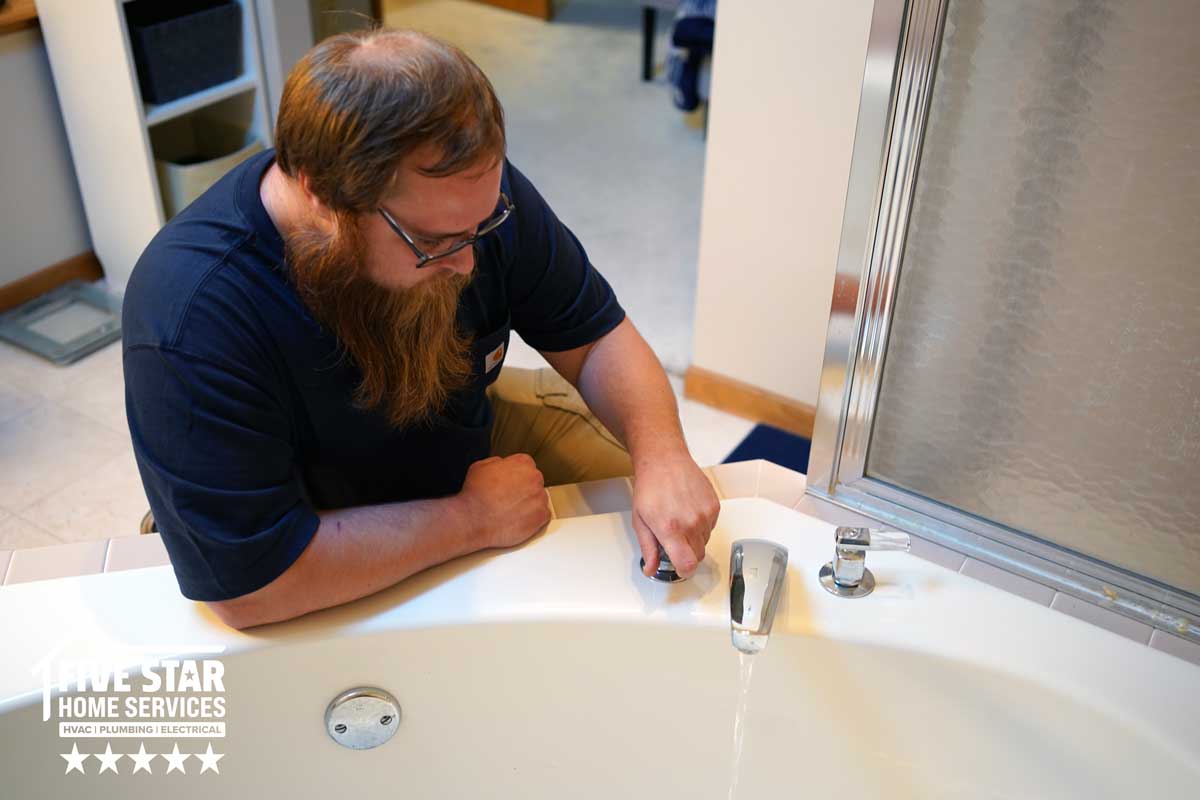 Water Heaters & Softeners
Drain & Excavation
General
Bathrooms & Tubs
Plumbing That Won't Drain Your Bank Account.
We stand behind every installation we perform. We provide warranty coverage and a workmanship guarantee you will not find elsewhere! Call us today at (833) 405-8009.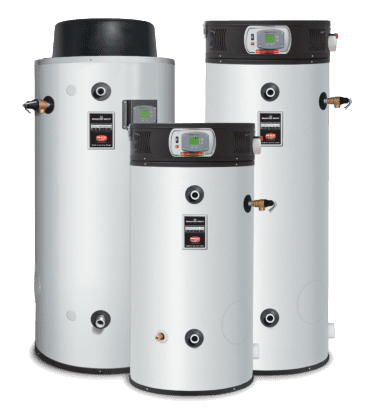 Electrical Services
Residential Electrical Services in
Hilliard, OH
HILLIARD, OHIO, RESIDENTIAL ELECTRICAL SERVICES
Do you have electrical issues at your house in Hilliard, Ohio? Do you need to change your electrical outlets, add USB outlets or switches, rebuild your electrical panel, install new lights, or update your outdated electrical wiring? Five Star Home Services can assist with any electrical problems you may have. Our group of state-licensed electricians, who cover every job they do with warranty coverage and a workmanship guarantee you won't find anywhere else, proudly serves the whole Hilliard, Ohio, region. Our company combines the competence and professionalism of a large organization with the personal touch of a small family business.
Professional Electrical Services for Your House
Our professional electricians are nearby and can be reached 24 hours a day, 365 days a year, whether you need new switches, want to fix old outlets, want to improve your outdoor lighting, or want to build a charging station for an electric vehicle. It's important not to trust just any handyman or cheap electrician for your electrical work. In order to avoid further problems, Five Star Home Services makes sure that all electrical work is completed in accordance with the newest NEC code to prevent future issues. You have additional peace of mind thanks to our craftsmanship guarantee and insurance coverage.
The name of our business speaks for itself. An electrician must be doing something right in order to get five stars on Google! You can also read our many reviews of our services from other homeowners just like you!
Licensed & Qualified Electrical Contractor in Hilliard, Ohio
Every day of the year, a group of state-licensed electricians are on call at Five Star Home Services. Our household electrical services are efficient, welcoming, and reasonably priced. Our expertise can deal with any issue, and we work to complete every task flawlessly the first time while keeping prices low. We strongly advise you to let our electricians handle all of your electrical requirements! In Hilliard, Ohio, Five Star Home Services offers the highest quality expert electrical services for any kind of household electrical work.
Electrical Improvements and Inspections
We advise arranging an electrical inspection right away if you've recently bought a new house in Hilliard, Ohio, to make sure that your electrical system is current, safe, and up to code. If it's necessary for your family's needs, our electricians can make changes to your electrical panel. If your circuit board needs more power, we can quickly replace any broken circuit breakers or install new ones for a low price.
Choose a Licensed Electrician
You should always use a state-licensed electrician who is trustworthy, respectable, properly insured, and who cares when it comes to electricity. You should get expert results. Don't get shocked by a handyman's poor electrical work! Let Five Star handle all of your electrical requirements. To make an appointment, call (833) 405-8009 right away.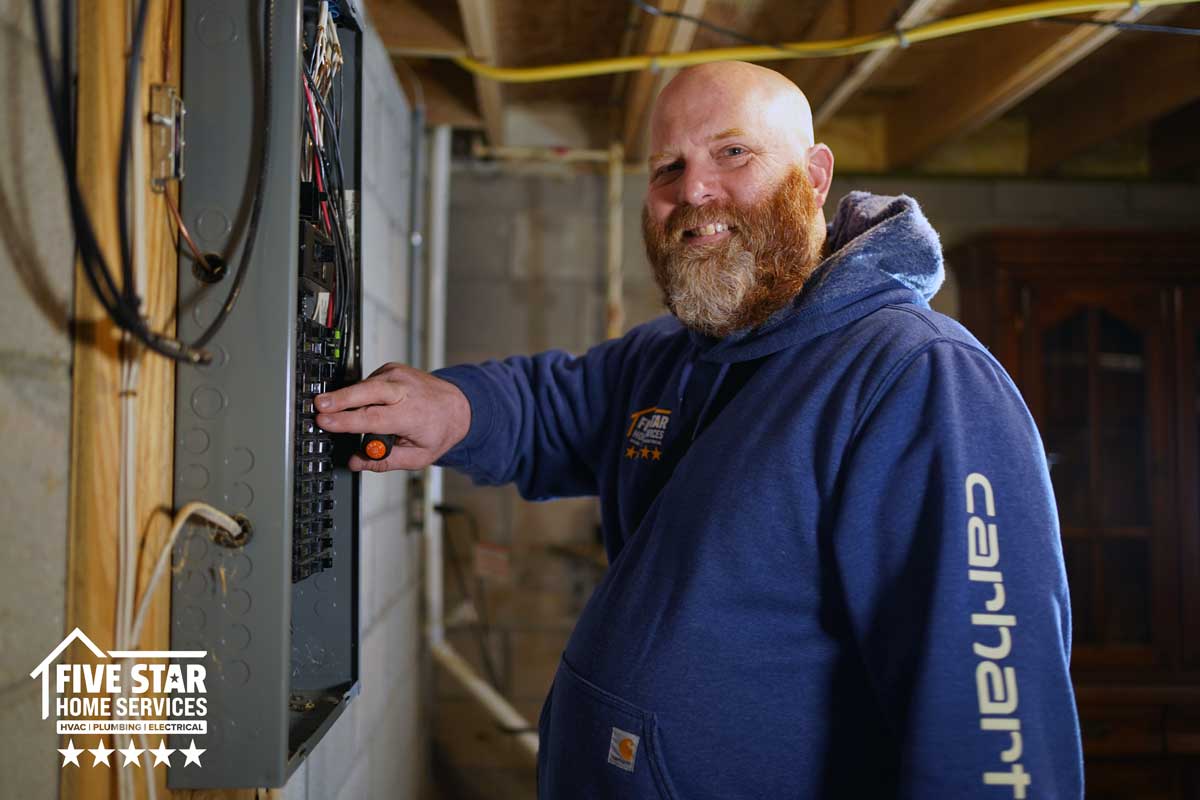 General
Panels & Breakers
Outlets & Switches
Lighting
Take Charge Of Your Home.
Don't let a handyman's shoddy electrical work shock you! Let Five Star Home Services take charge of all your electrical needs. Call us today at (833) 405-8009.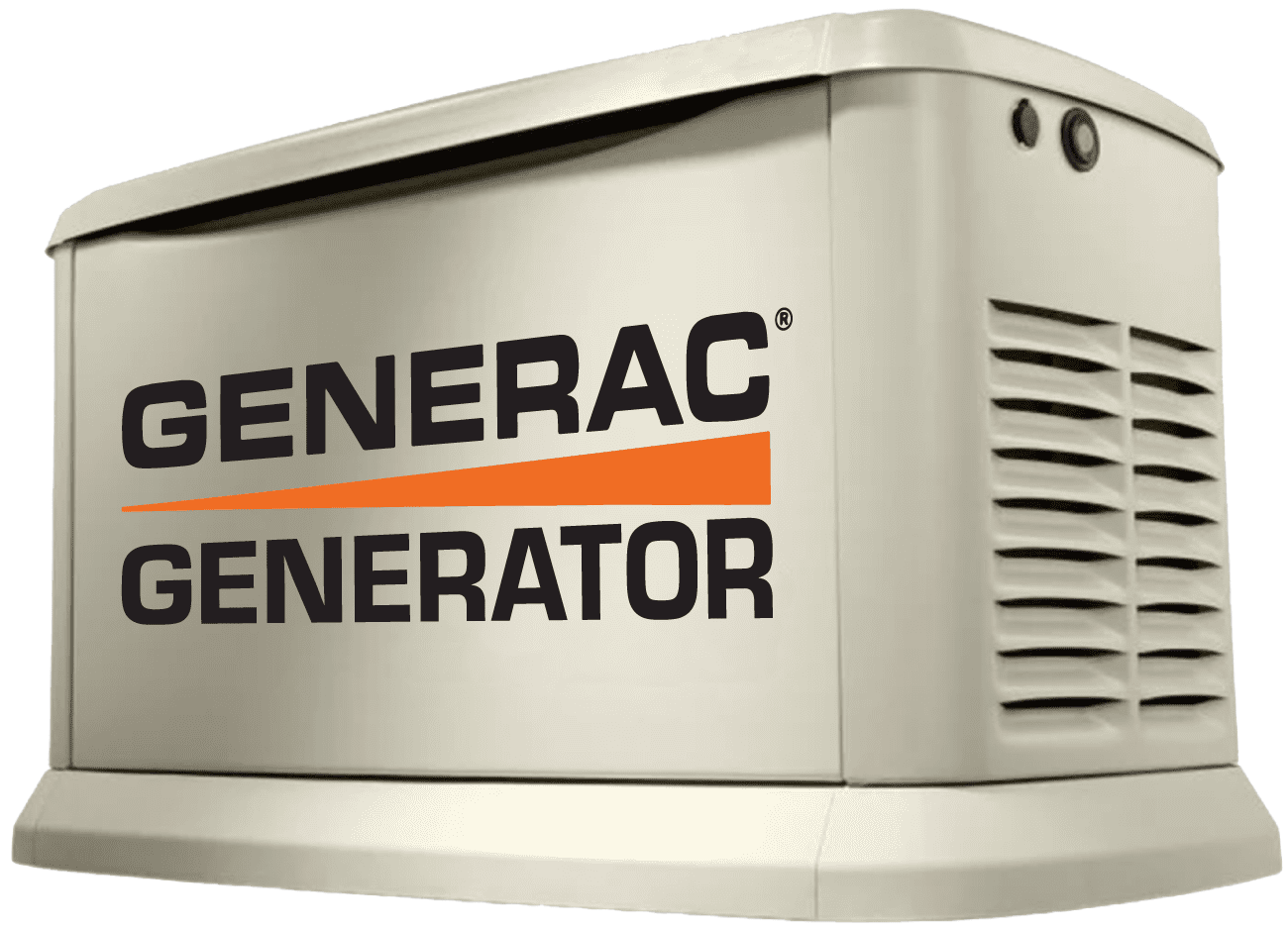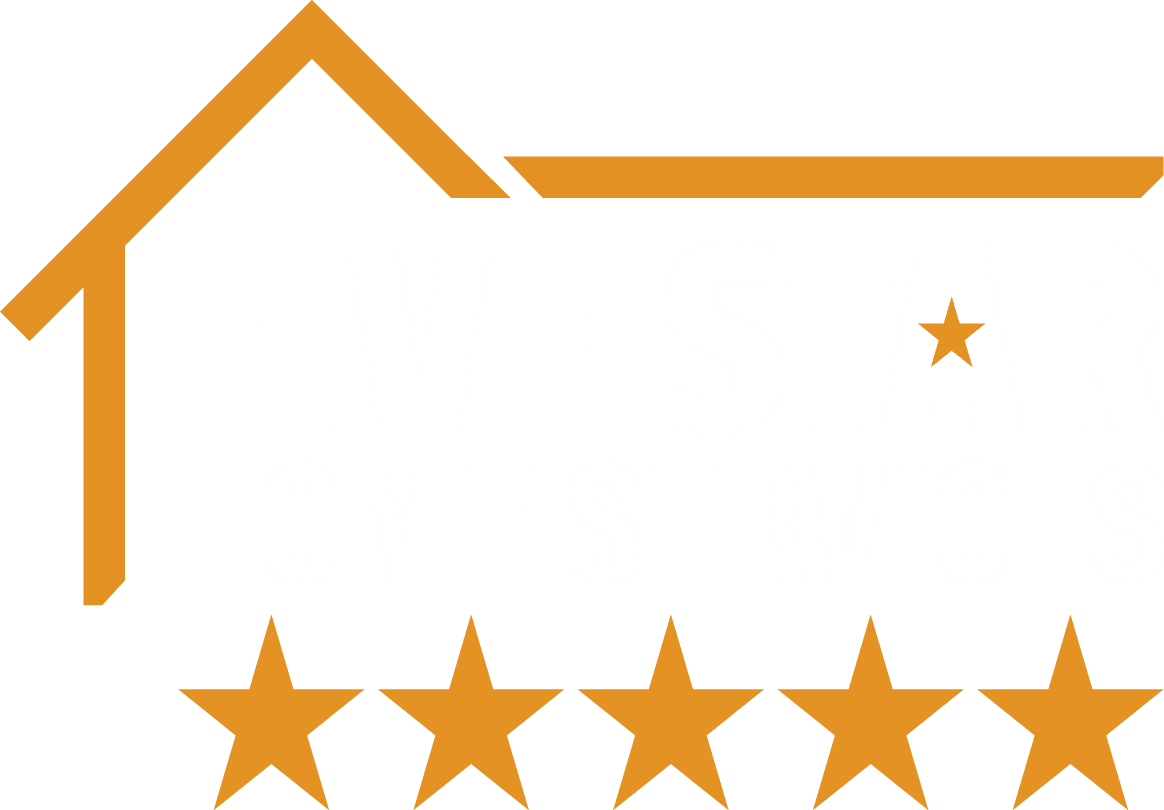 Limited Time
Save $5 monthly on Our Gold Plan Now!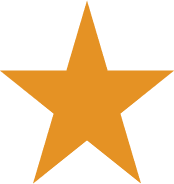 We Make Every Experience
Five Stars.
Another great experience with a great company! Our central air conditioning system was having issues, so we called Five Star Home Services that the morning to schedule an appointment. They sent a technician to our home immediately and within an hour I had cool air once again. I appreciate how quickly and easily the entire process was! We will definitely be using Five Star again if another problem ever arises anywhere in our home. Keep up the great work and thank you!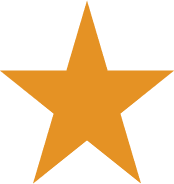 Excellent experience from beginning to end. Our furnace stopped working two winters ago. As soon as we called, they sent a furnace technician to our home. When the replaced part failed to fix the problem, Five Star Home Services gave us credit on that work towards a new home heating system. On top of that, they installed the new furnace quickly and gave us a thorough explanation. We highly recommend this company!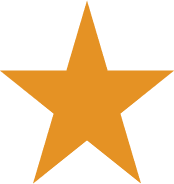 Michael Adams
Hilliard, OH
Five Star Home Services Customer Reviews
Learn More About
Hilliard, OH
No Results Found
The page you requested could not be found. Try refining your search, or use the navigation above to locate the post.