Five Star Home Services Proudly Serves
Galena, Ohio
Five Star Home Services is a group of home service providers in Ohio, including Galena, who all have great reviews. Our staff provides reasonably priced heating, air conditioning, plumbing, and electrical services. Our company is devoted to supplying homes in Galena and the surrounding areas with the highest quality labor and materials.
Our team of highly trained and qualified experts includes master plumbers, NATE-certified HVAC technicians, and certified electricians who are available 24 hours a day, 7 days a week, for emergency repairs in Central Ohio, including Galena. We make sure that our crew has the most up-to-date training and certifications so that they can give our customers the best service possible.
Five Star Home Services started out as a small mom-and-pop business in 1972. Our goal was to offer customers in the Greater Columbus area the best work and equipment at the best prices. Over the years, our business has changed a lot. Now, we offer plumbing and electrical services all over Ohio. Yet, our vision has not changed. Our objective is to deliver the highest-quality services and goods at the most competitive prices while also giving back to the communities we serve. We are a business with a profit on purpose model, which means that a percentage of our profits go toward supporting incredible ministries and non-profit charities in our communities.

HIGHEST RATED HOME SERVICES COMPANY IN galena.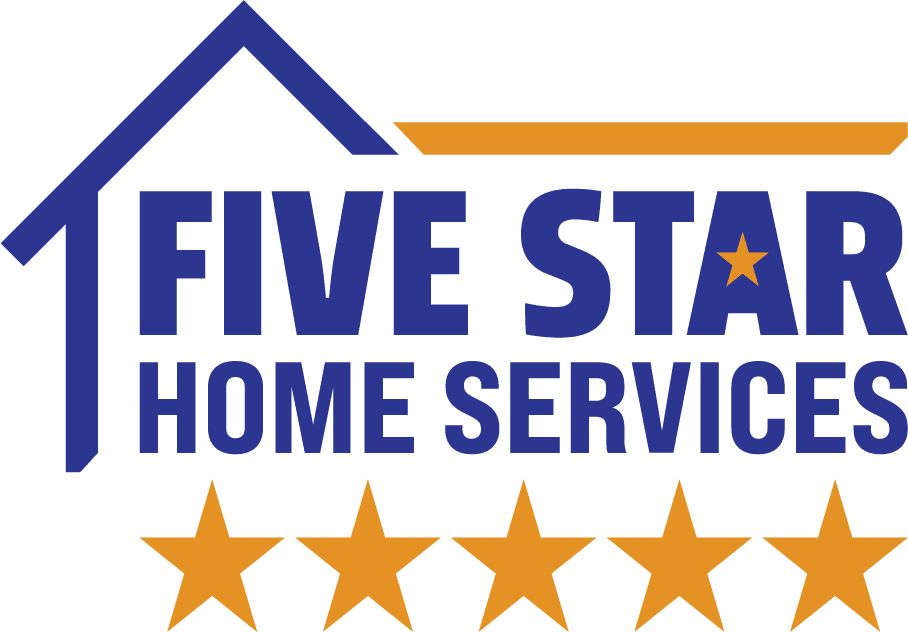 We're a One-Stop-Shop For Your Home Services Needs.
Residential Home Services in
Galena, OH
Galena, Ohio, is a cute town that feels like a small town. It is in Delaware County, not far from Columbus. Five Star Home Services is pleased to provide expert home services to Galena and neighboring regions' customers. Here are some reasons why we like servicing Galena:
Five Star Home Services is known for its high-quality services for heating, cooling, plumbing, and electricity in homes. Our staff of qualified and experienced experts is equipped to handle any size task. Whether you need a new furnace, air conditioner, or water heater, or if your current equipment needs repairs or maintenance, we have you covered. Since 1972, our family-owned and locally run business has been servicing Ohio. Our team of master plumbers, professional HVAC specialists, and state-licensed electricians is committed to providing you with the highest level of service. We are dedicated to our customers and community, and we take pride in our work.
At Five Star Home Services, we recognize the value of your time. That's why we provide a variety of home services so that you don't have to seek out many contractors. We can handle all of your HVAC, plumbing, and electrical service needs. Galena is a little town brimming with personality and charm. Galena, with a population of a little over 700, is the ideal location to live if you're seeking a quiet and close-knit town. Galena boasts an abundance of facilities despite its tiny size, including restaurants, stores, and parks.
In addition, Galena is just a short drive from the state capital of Ohio, Columbus. The Columbus Crew and Columbus Blue Jackets are two of the professional sports clubs that call Columbus home. Moreover, Columbus has a number of museums, theaters, and other cultural attractions.
Five Star Home Services is devoted to giving the finest service possible to our customers. Whether you need a new furnace, air conditioner, or water heater, or if your current equipment needs repairs or maintenance, we have you covered. To book an appointment with one of our skilled technicians, please contact us immediately.
HVAC Services
HVAC Repair, Maintenance, & Installation in
Galena, OH
HEATING, COOLING & AIR QUALITY REPAIR in Greater Columbus
Are you searching for a reliable "furnace expert near me" or an "air conditioning expert near me" in Galena, OH? Look no further than Five Star Home Services! We offer a wide range of HVAC products and services to help improve your indoor air quality and provide top-notch heating and cooling repair solutions for your home.
When selecting a residential HVAC provider, there are several essential factors to consider. First and foremost, it's important to choose a company with a proven track record of delivering quality service and installation. Additionally, it's essential to look for an HVAC provider with relevant certifications from organizations such as NATE and the EPA. At Five Star Home Services, we take pride in being a top-rated home comfort contractor serving Galena, OH, and the surrounding areas.
HEATING, AIR CONDITIONING & INDOOR AIR QUALITY MAINTENANCE IN Galena, OH
Maintaining your home's heating and cooling systems and indoor air quality is critical for your family's comfort and well-being. At Five Star Home Services, we understand that homeowners in Galena, OH, invest significant sums of money in their HVAC equipment. That's why we provide comprehensive maintenance solutions that protect your investment and help you avoid premature replacement and expensive repairs. Regular maintenance also helps to reduce your home heating and cooling costs, so you can enjoy greater comfort while keeping your energy bills under control.
HVAC INSTALLATION in Central Ohio
If you're looking to install a new furnace, heat pump, or central air conditioner in your Galena, OH home, you need a contractor you can trust. Five Star Home Services is a reputable HVAC provider with a long-standing history of delivering high-quality installation and replacement services. We have the expertise, experience, and resources to install your new HVAC unit correctly the first time, ensuring that you get reliable heating and cooling for years to come.
Instant online HVAC Quote in Galena, Ohio
Don't let HVAC issues disrupt your family's comfort! At Five Star Home Services, we offer 24/7 emergency HVAC repair services to keep your heating and cooling systems operating at peak efficiency. Call us today at (833) 405-8009 to schedule an appointment or to learn more about our comprehensive range of HVAC services.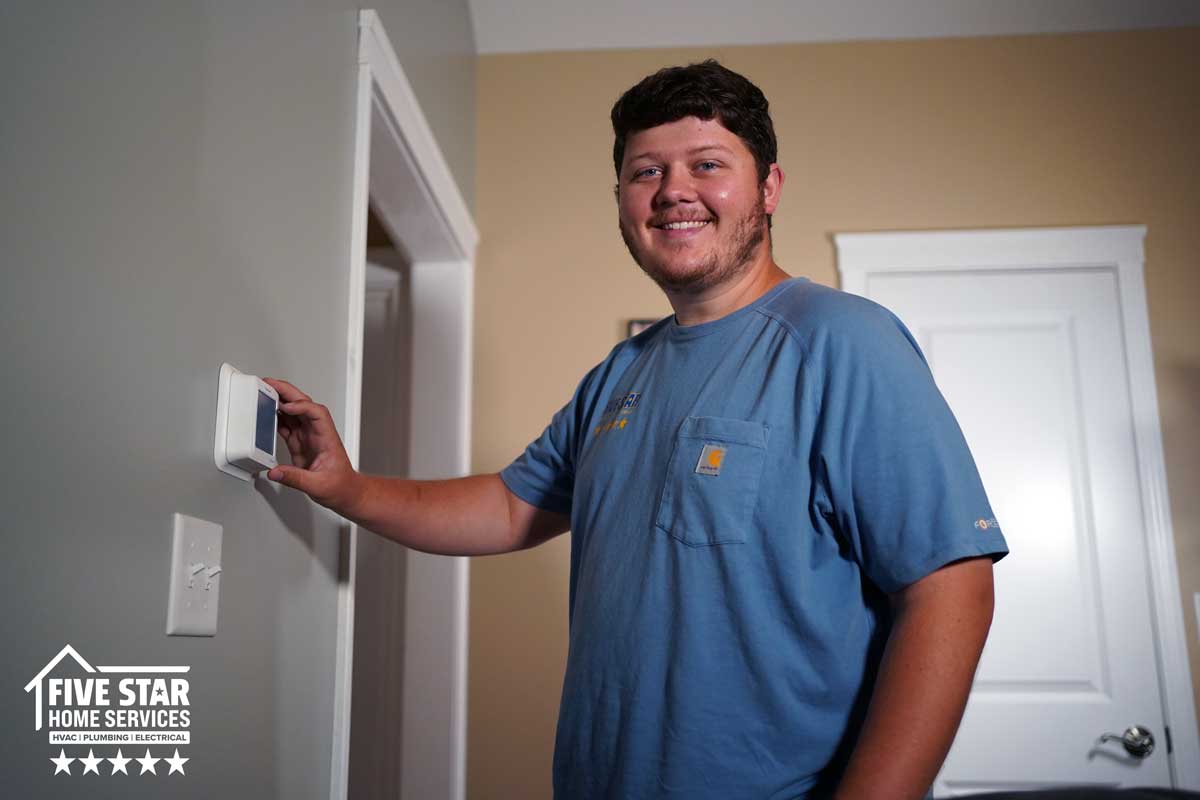 Furnaces
Air Conditioners
Heat Pumps
Air Quality
Need a New HVAC System?
Get an Instant Online Quote on a new HVAC system for your home. We offer heating systems, furnaces, air conditioners, mini-splits, heat pumps, and more! Call us today at (833) 405-8009.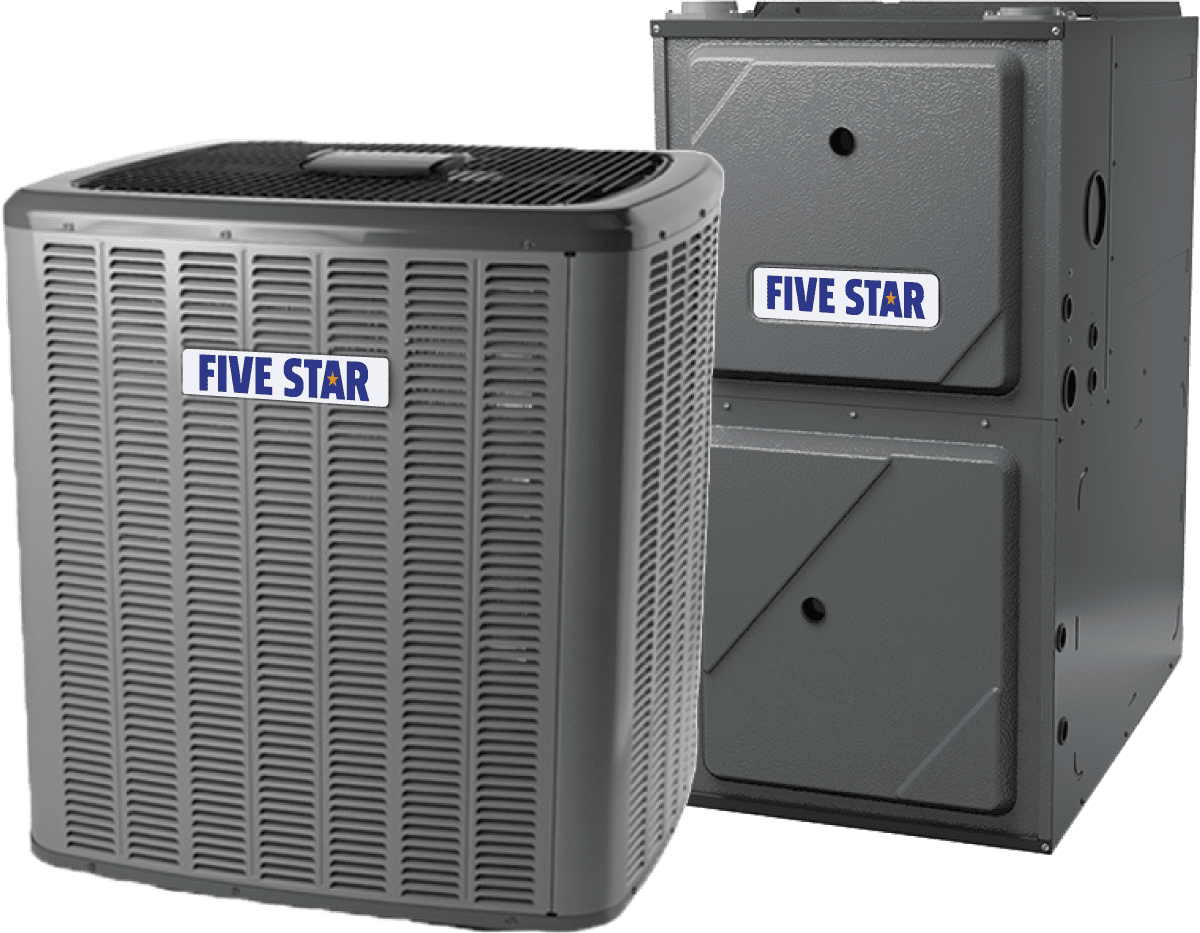 PLUMBING Services
Residential Plumbing & Drain Services in
Galena, OH
For all of your plumbing requirements, homeowners in the Galena, Ohio, region may depend on Five Star Home Services. As your go-to local plumber, we provide many different plumbing services, such as drain cleaning, water heater installation, bathroom remodeling, excavation work, and more. To help you with any plumbing emergency, our team of certified local plumbers is on call around-the-clock.
Skilled Plumbing Services
With a superior customer satisfaction guarantee, Five Star Home Services offers professional plumbing services. Our staff of qualified plumbers has the knowledge to complete any project, no matter how simple the repair or difficult the installation. We only deal with top-notch goods and materials, and we back up our work with warranty coverage and a craftsmanship guarantee that is unmatched.
Plumbing Services Are Available 24 Hours A Day
Any moment, day or night, plumbing issues might arise. We provide our consumers in Galena, Ohio, with emergency plumbing services around-the-clock because of this. Our staff of nearby professional plumbers is always available to help with any plumbing emergency, including busted pipes, blocked drains, and leaking faucets. We work hard to deliver quick, dependable, and reasonably priced plumbing solutions because we recognize how stressful plumbing issues can be.
You Can Trust Our Plumbing Installation
Five Star Home Services can assist you if you're looking to install new plumbing. We provide a comprehensive variety of plumbing installations, including toilets, faucets, showers, bathtubs, trash disposals, sump pumps, water softeners, gas line installations, electric, gas, and tankless water heaters, as well as toilets, faucets, and water softeners. We exclusively utilize premium goods from reliable manufacturers like Navien®, Bradford White®, Bliss Tubs®, and others.
Affordable Plumbing Solutions
We at Five Star Home Services think that everyone should have access to reasonably priced plumbing services. Because of this, we provide affordable prices on all of our plumbing installations and services. We try to offer plumbing services that aren't too expensive because we know that plumbing problems can put a drain on your budget.
Galena, Ohio's Five Star Home Services is ready to provide you with quality plumbing services at fair prices as your neighborhood plumber. We have the knowledge and skills to complete any plumbing project successfully, whether it be a new plumbing installation or emergency plumbing services. To arrange a meeting with a master plumber in your area, get in touch with us right now.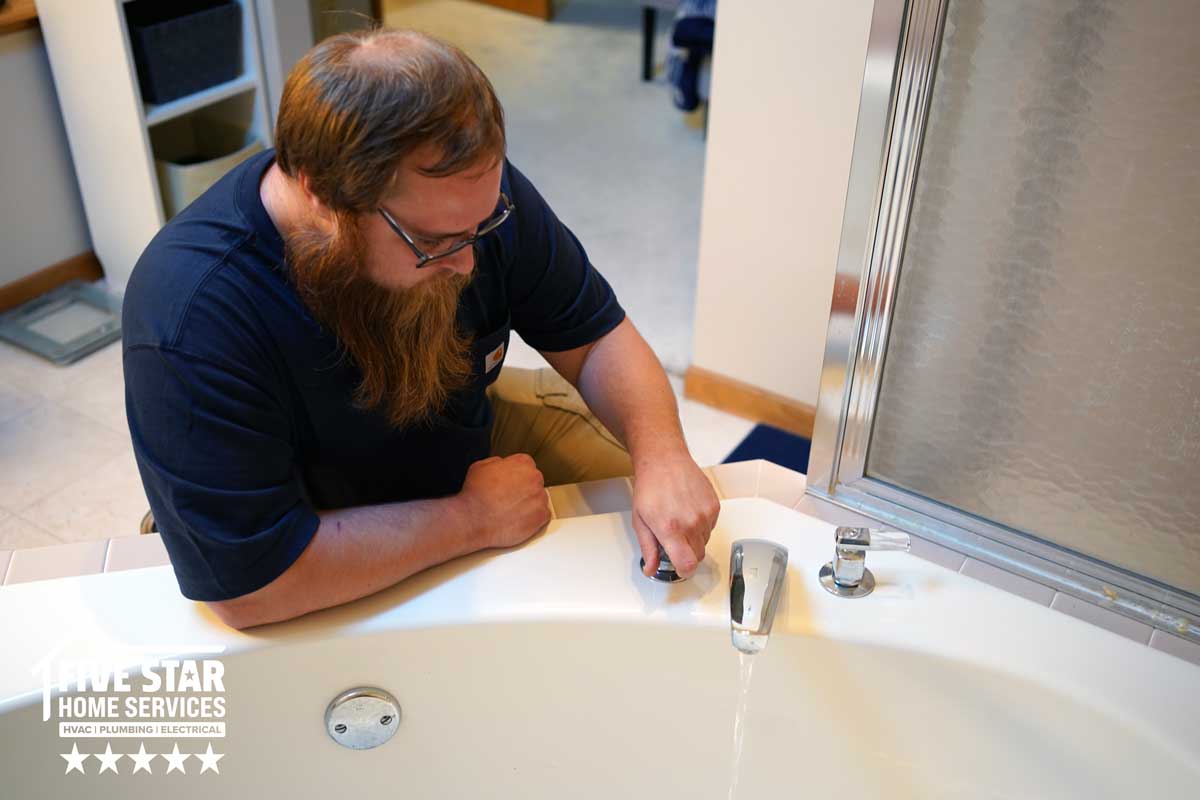 Water Heaters & Softeners
Drain & Excavation
General
Bathrooms & Tubs
Plumbing That Won't Drain Your Bank Account.
We stand behind every installation we perform. We provide warranty coverage and a workmanship guarantee you will not find elsewhere! Call us today at (833) 405-8009.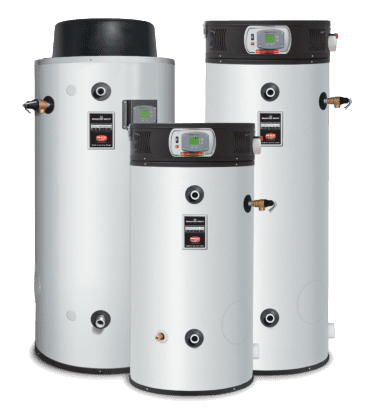 Electrical Services
Residential Electrical Services in
Galena, OH
Galena, Ohio, Residential Electrical Services
Are you in need of a dependable electrician in Galena, Ohio, to assist you with your electrical issues? Five Star Home Services can provide the remedy whether you need to repair obsolete wiring, add USB ports, install new lights, or improve your electrical panel. Our staff of state-licensed electricians will provide warranty coverage and a workmanship guarantee that you won't find anywhere else. We're delighted to serve the whole Galena, Ohio, region. We take pride in providing outstanding customer service and top-notch work as a small, family-owned business with the knowledge of a big corporation.
Improvements to Electrical Systems
Our group of expert electricians is prepared to take action if you want to improve the electrical system in your house. We can help with any kind of electrical change, from putting in new switches to replacing old outlets. All of the work we do is in line with the latest NEC code and won't cause any problems because our staff is trained to handle any situation. Also, our craftsmanship guarantee and insurance coverage provide you with extra security.
Installation of Generators and Upgrades to your Electrical Panels
To meet your demands, we provide a variety of home electrical services. We have the knowledge to complete any generator installation or electrical panel update correctly. We respect the value of your time and take great satisfaction in completing every task correctly on the first try. We strive to keep our prices as low as we can without compromising on quality, so you know you're getting the most for your money.
New-Home Electrical Inspection
We strongly advise having your electrical system inspected if you've just bought a new house in Galena, Ohio, to make sure it's up to code and functioning correctly. Our household experts can quickly spot any potential problems and make the necessary changes to meet the needs of your family. We can quickly and affordably install new circuit breakers or repair those that are broken.
Rely on Five Star Home Services
Don't entrust your electrical requirements to just anybody. With a staff of state-licensed electricians on call 365 days a year, Five Star Home Services is a qualified and accredited electrical contractor serving Galena, Ohio. We provide household electrical services that are certain to satisfy your demands quickly and affordably. All forms of household electrical work may benefit from our well-regarded professional electrical services, which are created to provide the finest possible experience.
Don't let a handyman's subpar electrical work shock you. Give Five Star a call at (833) 405-8009 right away, and we'll handle all of your electrical needs. We're here to assist you in getting the expert outcomes you deserve.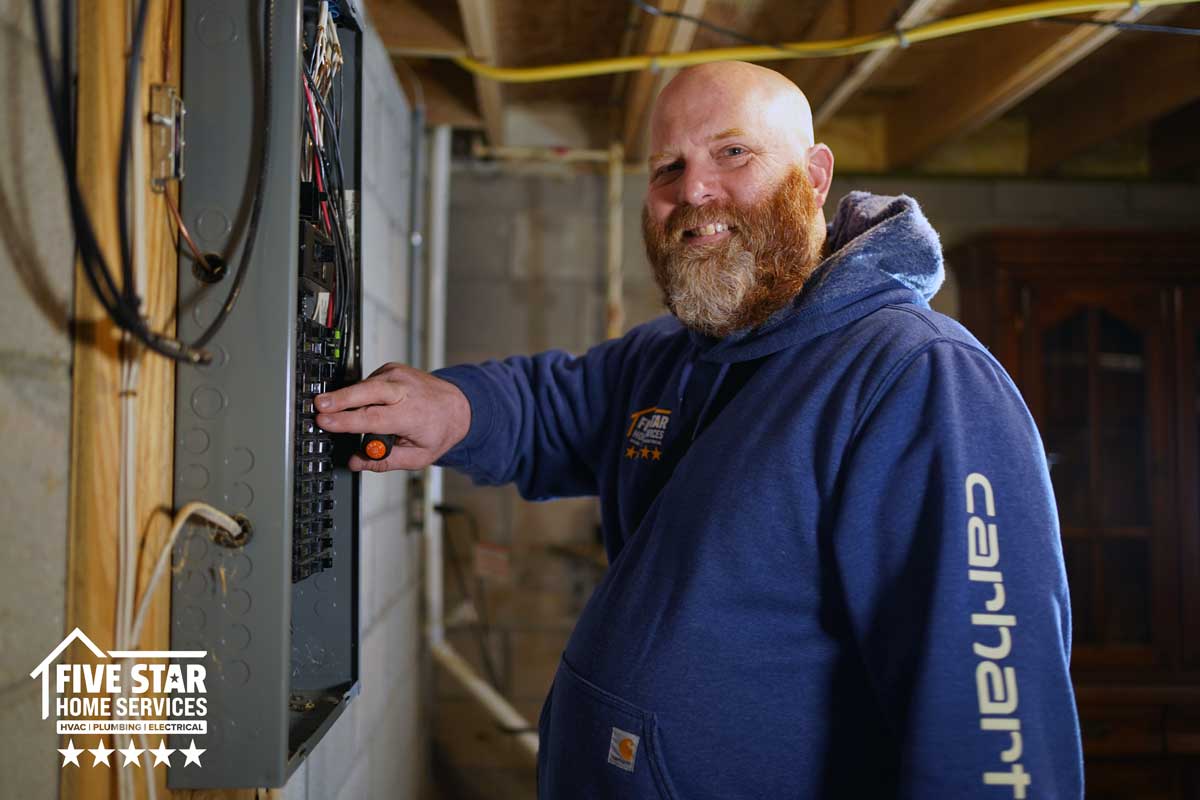 General
Panels & Breakers
Outlets & Switches
Lighting
Take Charge Of Your Home.
Don't let a handyman's shoddy electrical work shock you! Let Five Star Home Services take charge of all your electrical needs. Call us today at (833) 405-8009.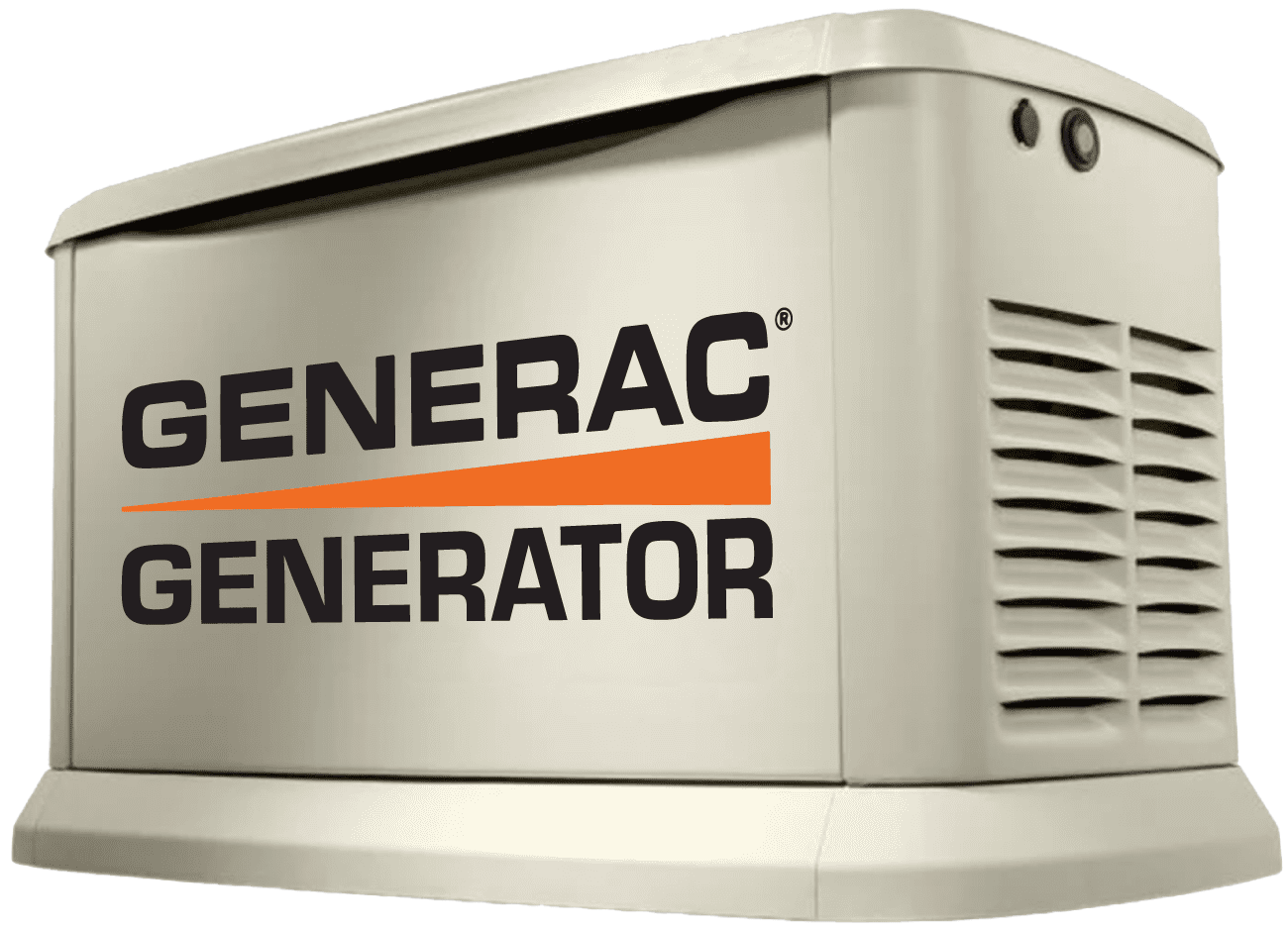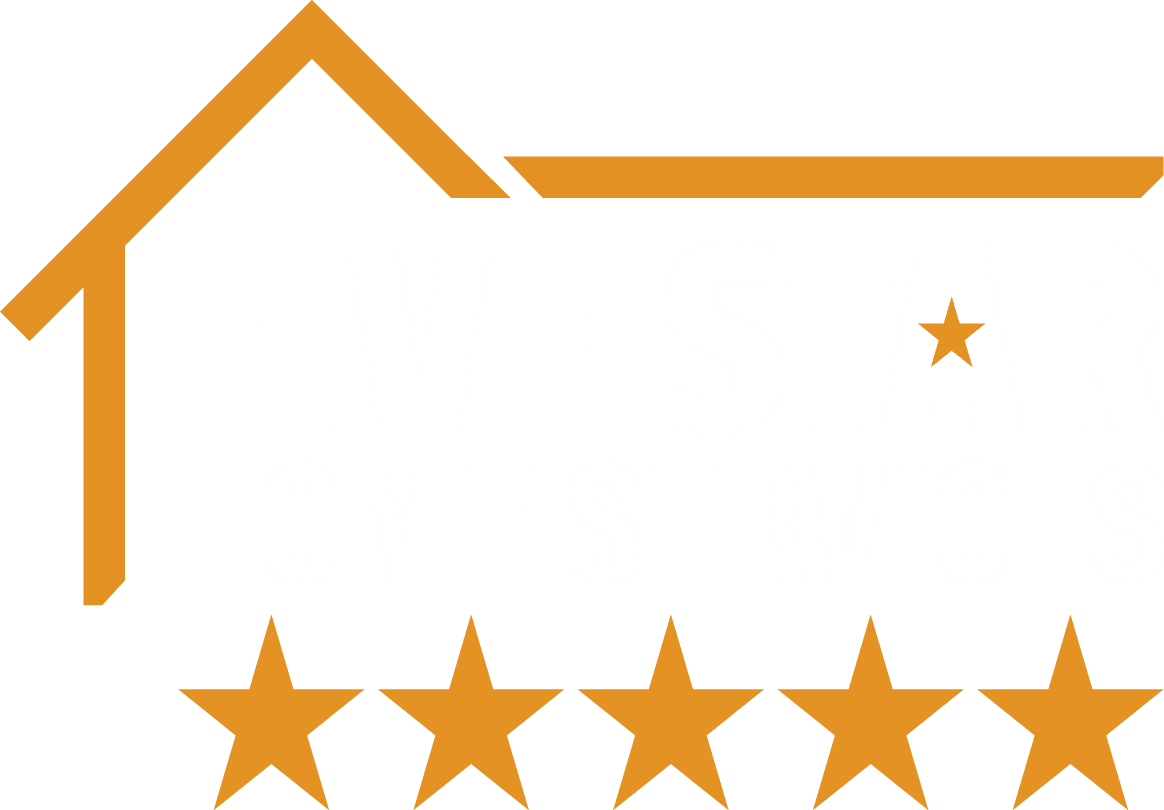 Limited Time
Save $5 monthly on Our Gold Plan Now!

We Make Every Experience
Five Stars.
Another great experience with a great company! Our central air conditioning system was having issues, so we called Five Star Home Services that the morning to schedule an appointment. They sent a technician to our home immediately and within an hour I had cool air once again. I appreciate how quickly and easily the entire process was! We will definitely be using Five Star again if another problem ever arises anywhere in our home. Keep up the great work and thank you!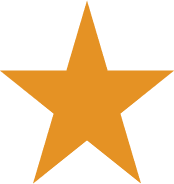 Excellent experience from beginning to end. Our furnace stopped working two winters ago. As soon as we called, they sent a furnace technician to our home. When the replaced part failed to fix the problem, Five Star Home Services gave us credit on that work towards a new home heating system. On top of that, they installed the new furnace quickly and gave us a thorough explanation. We highly recommend this company!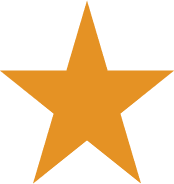 Five Star Home Services Customer Reviews
Learn More About
Galena, OH
No Results Found
The page you requested could not be found. Try refining your search, or use the navigation above to locate the post.