Five Star Home Services Proudly Serves
Gahanna, Ohio
Five Star Home Services is a trustworthy network of highly-rated home service providers. We provide heating, air conditioning, plumbing, and electrical services that are competitively priced and of the highest quality. Our company has a staff of licensed and experienced plumbers, NATE-certified HVAC technicians, and master electricians that are ready 24 hours a day, seven days a week, in Central Ohio to offer emergency repair services.
Our company was founded in 1972 as a modest family-owned business with a mission to offer Greater Colombus households the finest HVAC equipment and service available. Despite our development and extension across Ohio to provide plumbing and electrical services, we have never lost sight of our devotion to our customers. We seek to provide the greatest services and goods at the most affordable prices, while giving back to our communities and assisting those in need.
At Five Star Home Services, we are a business with a social mission, and a percentage of our profits go back into the community to assist local ministries and nonprofit programs that will make Ohio a better place to live. We are a profit on purpose company, which means that a portion of our proceeds go back into making our communities better places to live and work. 

HIGHEST RATED HOME SERVICES COMPANY IN GAHANNA.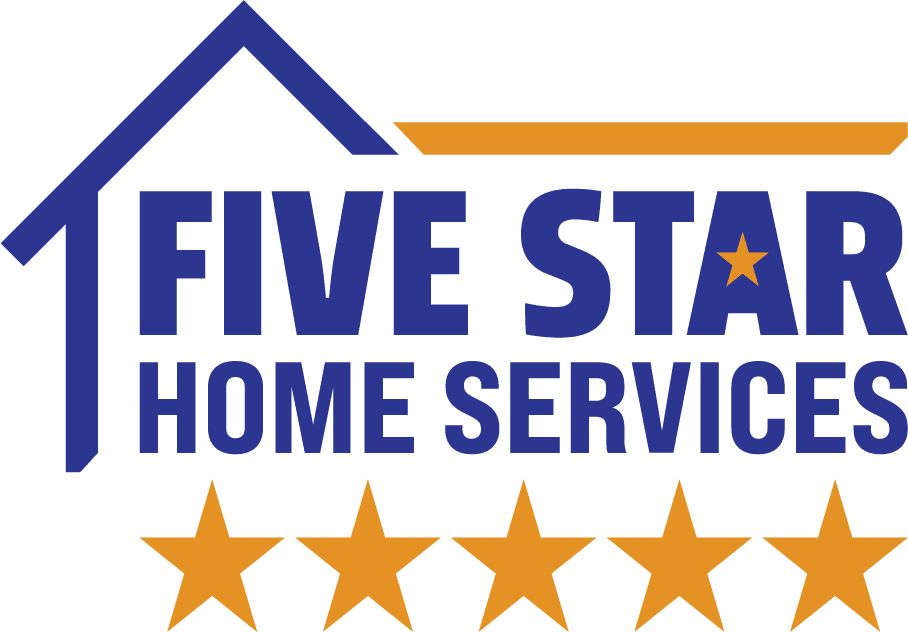 We're a One-Stop-Shop For Your Home Services Needs.
Residential Home Services in
Gahanna, OH
Gahanna, Ohio, is a charming city in Franklin County, Ohio. Its population of over 35,000 makes it one of the most rapidly expanding cities in the state. Five Star Home Services is delighted to be a member of this exceptional community.
As a top provider of HVAC, plumbing, and electrical services for homes, Five Star Home Services is the company to call for all your home service needs. Our team of master plumbers, qualified HVAC specialists, and state-licensed electricians is available 24 hours a day, seven days a week, to provide you with affordable services of the highest quality.
Gahanna, Ohio, is situated in the center of Ohio, a few minutes from Columbus. The city is well-known for its gorgeous parks, ancient districts, and highly regarded schools. Gahanna, Ohio, is also home to a variety of local shops and restaurants that provide a distinct shopping and eating experience.
Five Star Home Services is the only name you need to know if you're searching for a trustworthy and reasonably priced home service company in Gahanna, Ohio. With our experience, all-in-one services, affordable prices, involvement in the community, and excellent customer service, we are the best contractor for all your home service needs. Call us now and discover the Five-Star difference!
HVAC Services
HVAC Repair, Maintenance, & Installation in
Gahanna, OH
   HEATING, COOLING & AIR QUALITY REPAIR in Greater Columbus
Five Star Home Services has you covered whether you're looking for a "furnace expert near me" or an "air conditioning expert near me" in Gahanna, Ohio. If you need assistance with a domestic HVAC system or want to improve the quality of your indoor air, we are here to help. We provide an extensive selection of HVAC equipment and services, including heating, cooling, ventilation, and indoor air quality solutions.
HEATING, AIR CONDITIONING & INDOOR AIR QUALITY MAINTENANCE IN Gahanna, OH
Doing routine maintenance on your furnace, central air conditioner, heat pump, and indoor air quality systems is crucial for their maximum lifetime and operation. Cutting back on home comfort and indoor air quality systems might result in expensive repairs and premature replacement costs. Five Star Home Services recognizes that Gahanna residents spend a significant amount of money on their HVAC systems. We provide maintenance services that safeguard your investment and lower your heating and cooling expenses.
HVAC INSTALLATION in Central Ohio
When installing a new furnace, heat pump, or central air conditioner, it is essential to employ a skilled HVAC contractor with considerable expertise in installation and replacement. At Five Star Home Services, we have an expert team of HVAC installation and replacement specialists. Gahanna and Central Ohio residents rely on us for all of their HVAC requirements. Call us right away if you're in the market for a new heating or cooling system.
Instant online HVAC Quote in Gahanna, Ohio
Our staff of pros is ready to take your call around the clock. Call us immediately at (833) 405-8009 to set up an appointment or to discuss your HVAC requirements. Five Star Home Services is devoted to delivering superior HVAC services and guaranteeing customer happiness.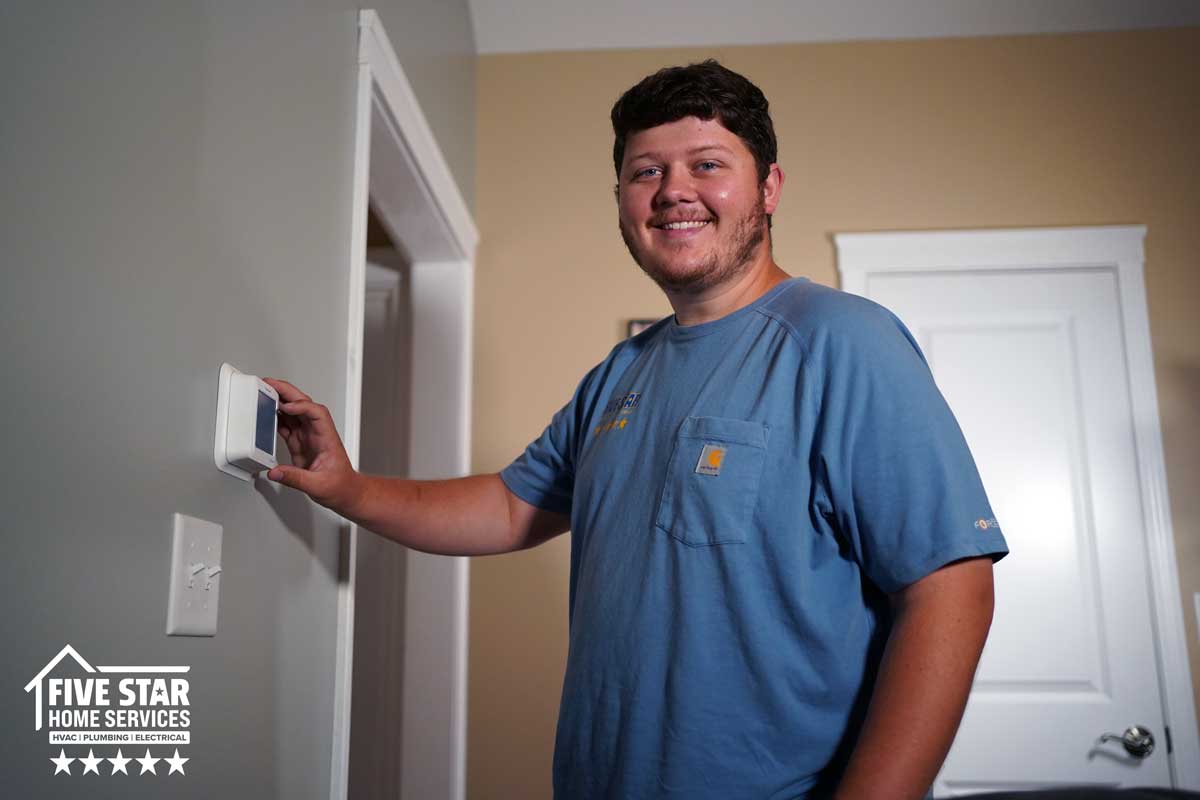 Furnaces
Air Conditioners
Heat Pumps
Air Quality
Need a New HVAC System?
Get an Instant Online Quote on a new HVAC system for your home. We offer heating systems, furnaces, air conditioners, mini-splits, heat pumps, and more! Call us today at (833) 405-8009.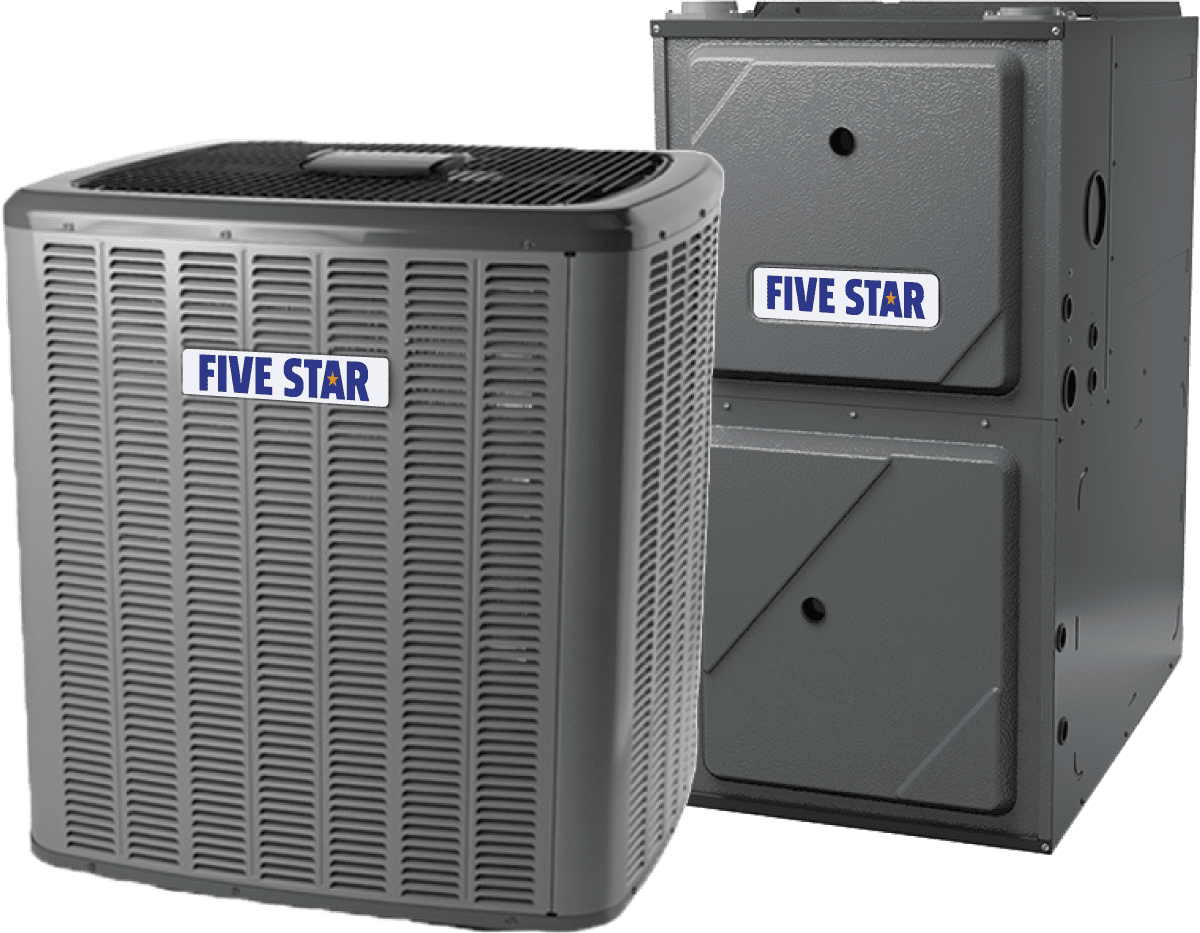 PLUMBING Services
Residential Plumbing & Drain Services in
Gahanna, OH
Searching for a trustworthy source for all of your plumbing requirements in Gahanna, Ohio? Five Star Home Services is your best option! We provide a comprehensive variety of plumbing services to fulfill the requirements of local customers, including drain services, water heater installation, bathroom renovations, and excavation work. As your local plumbers in Gahanna, Ohio, we are dedicated to delivering superior services and unmatched customer satisfaction.
24-Hour Emergency Plumbing Services
Five Star Home Services knows that plumbing problems can happen at any time of the day or night. This is why we provide plumbing services around the clock to all of our Gahanna, Ohio, customers. Whether you're struggling with a blocked toilet, a busted pipe, or a leaking faucet, our staff of local professional plumbers is always available by phone. We offer reliable services on time to make sure that your plumbing problems are fixed quickly and correctly.
Options for Plumbing at a Low Cost
We are aware that plumbing issues may be a significant financial burden. This is why we provide economical plumbing services to all of our Gahanna, Ohio, customers. Our local master plumbers provide reasonable and dependable professional plumbing services. We stand behind all of our work and guarantee complete customer satisfaction.
Plumbing Installation You Can Confidence In
Searching for a local plumber in Gahanna, Ohio? Five Star Home Services is your best option! We have a team of local professionals who can assist with all plumbing installations, including electric water heater installations, gas water heater installations, tankless water heater installations, garbage disposal installations, sump pump installations, water softener installations, gas line installations, toilet installations, faucet installations, shower installations, bathtub installations, and more. We are pleased to provide top-tier brands such as Navien®, Bradford White®, Bliss Tubs®, and more.
Customer Satisfaction Assured
Five Star Home Services is dedicated to delivering superior customer satisfaction. We stand behind all of our work and guarantee that our clients are entirely happy with our services. We provide a customer satisfaction guarantee that you can count on!
In Gahanna, Ohio, Five Star Home Services is your best choice if you need reliable plumbing services. We offer a wide range of plumbing services to meet the needs of local customers, such as drain cleaning, installing water heaters, remodeling bathrooms, and excavation work. Our local professional plumbers are accessible 24 hours a day, seven days a week, to deliver rapid and dependable service. We stand behind all of our work and guarantee complete customer satisfaction. Call us immediately for any and all plumbing issues!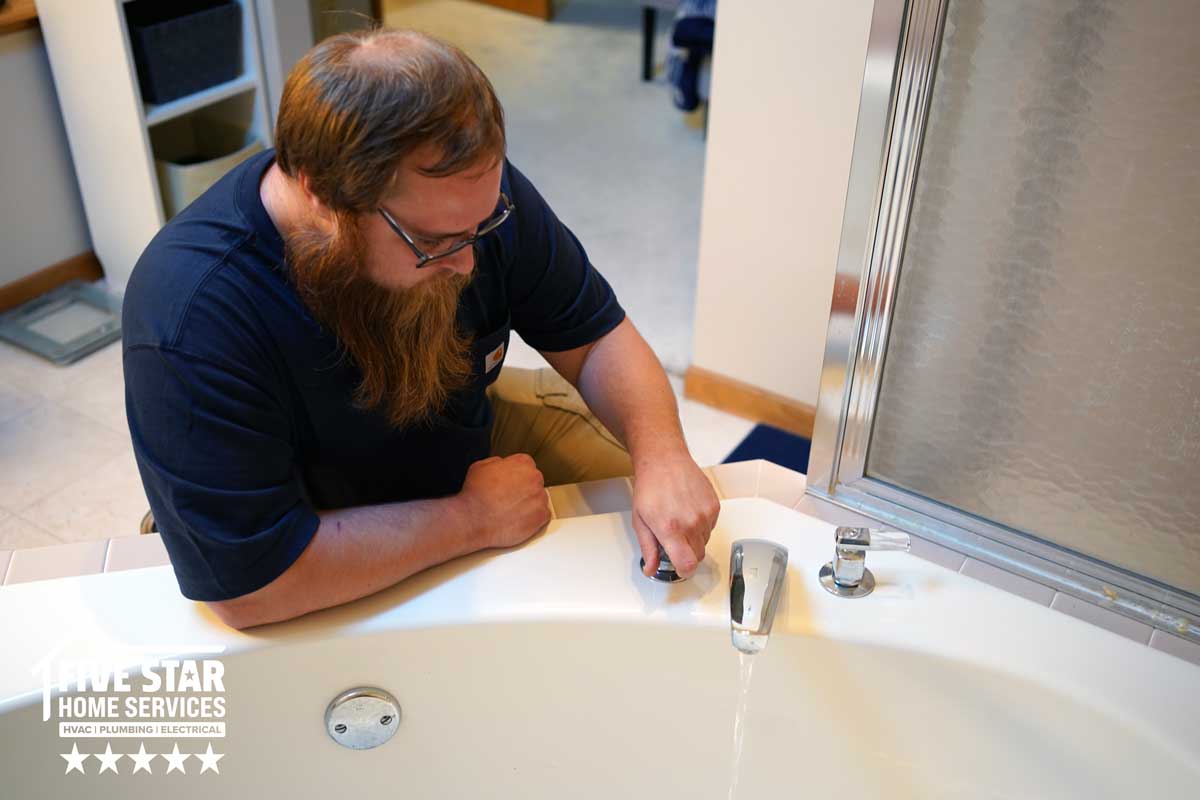 Water Heaters & Softeners
Drain & Excavation
General
Bathrooms & Tubs
Plumbing That Won't Drain Your Bank Account.
We stand behind every installation we perform. We provide warranty coverage and a workmanship guarantee you will not find elsewhere! Call us today at (833) 405-8009.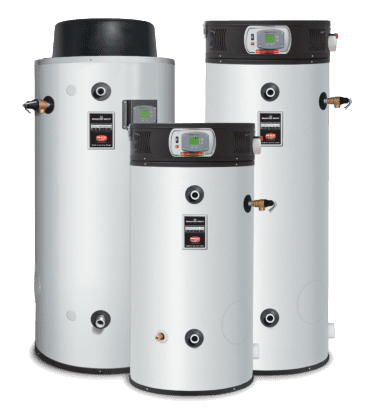 Electrical Services
Residential Electrical Services in
Gahanna, OH
Are you experiencing electrical problems in your Gahanna, Ohio, residence? Do you need an electrical panel update, the installation of new lights or switches, or the installation of USB outlets? Five Star Home Services will help you with all of your household electrical requirements. Our team of state-licensed electricians deliver dependable services backed by industry-leading warranties and workmanship guarantees. We are a small family-owned firm with the experience and professionalism of a large corporation.
Expertise in Electrical Services
Our team of skilled electricians offers a wide range of electrical services, from installing new switches and outlets to fixing old wiring. Whether you need to replace your outdoor lighting or build a charging station for your electric car, we can do the job. Our electricians are available 24 hours a day, seven days a week, and we don't recommend hiring a handyman or a cheap electrician. Always use a qualified and certified professional electrician for electrical work. Our compliance with the most recent NEC code guarantees that our work is safe and won't create any problems. Our craftsmanship assurance and insurance coverage provide you with peace of mind.
Certified and Licensed Electrical Contractor
Electricians with state licenses work at Five Star Home Services 365 days a year. Our household electrical services are prompt, courteous, and reasonably priced. Our personnel are educated to handle any circumstance, and we take satisfaction in completing every task correctly the first time. We aim to provide the lowest prices possible, and we urge you to let our electricians handle all your electrical requirements. We install and update generators and electrical panels as well.
Electrical Examination
If you just bought a new house in Gahanna, Ohio, you should set up an electrical inspection as soon as possible to make sure that the system is up to code and working well. Depending on what your family needs, our home electricians may be able to make changes to your electrical panel. If your circuit board needs more power, we can fix any broken circuit breakers quickly or install new ones at a fair price. Always hire a state-licensed electrician who is trustworthy, respectable, fully insured, and committed to their job when it comes to electricity. You deserve professional results, and we provide just that.
Take Control of Your Residence
Do not entrust your electrical requirements to a handyman whose electrical work is subpar. Instead, let Five Star handle all of your electrical requirements. To arrange an appointment with one of our professional and trained electricians, contact us at (833) 405-8009 today. We are devoted to delivering first-rate electrical services for any home electrical projects in Gahanna, Ohio.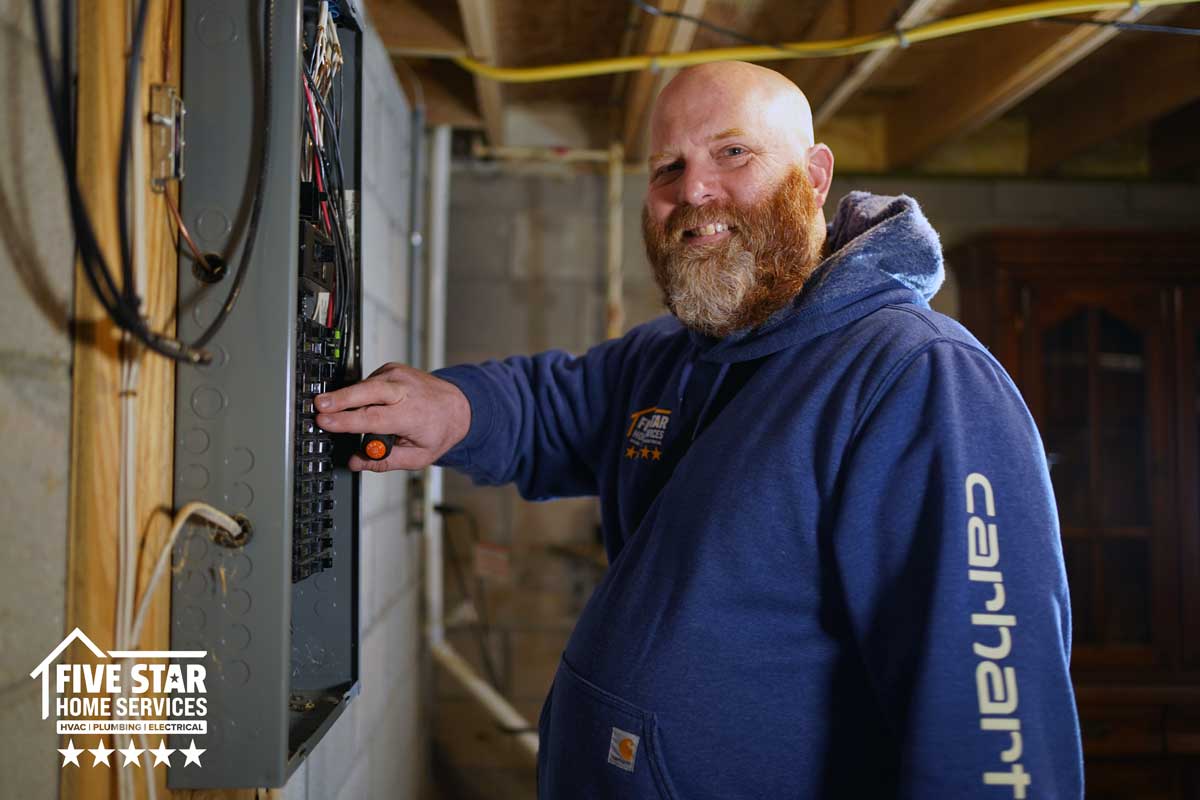 General
Panels & Breakers
Outlets & Switches
Lighting
Take Charge Of Your Home.
Don't let a handyman's shoddy electrical work shock you! Let Five Star Home Services take charge of all your electrical needs. Call us today at (833) 405-8009.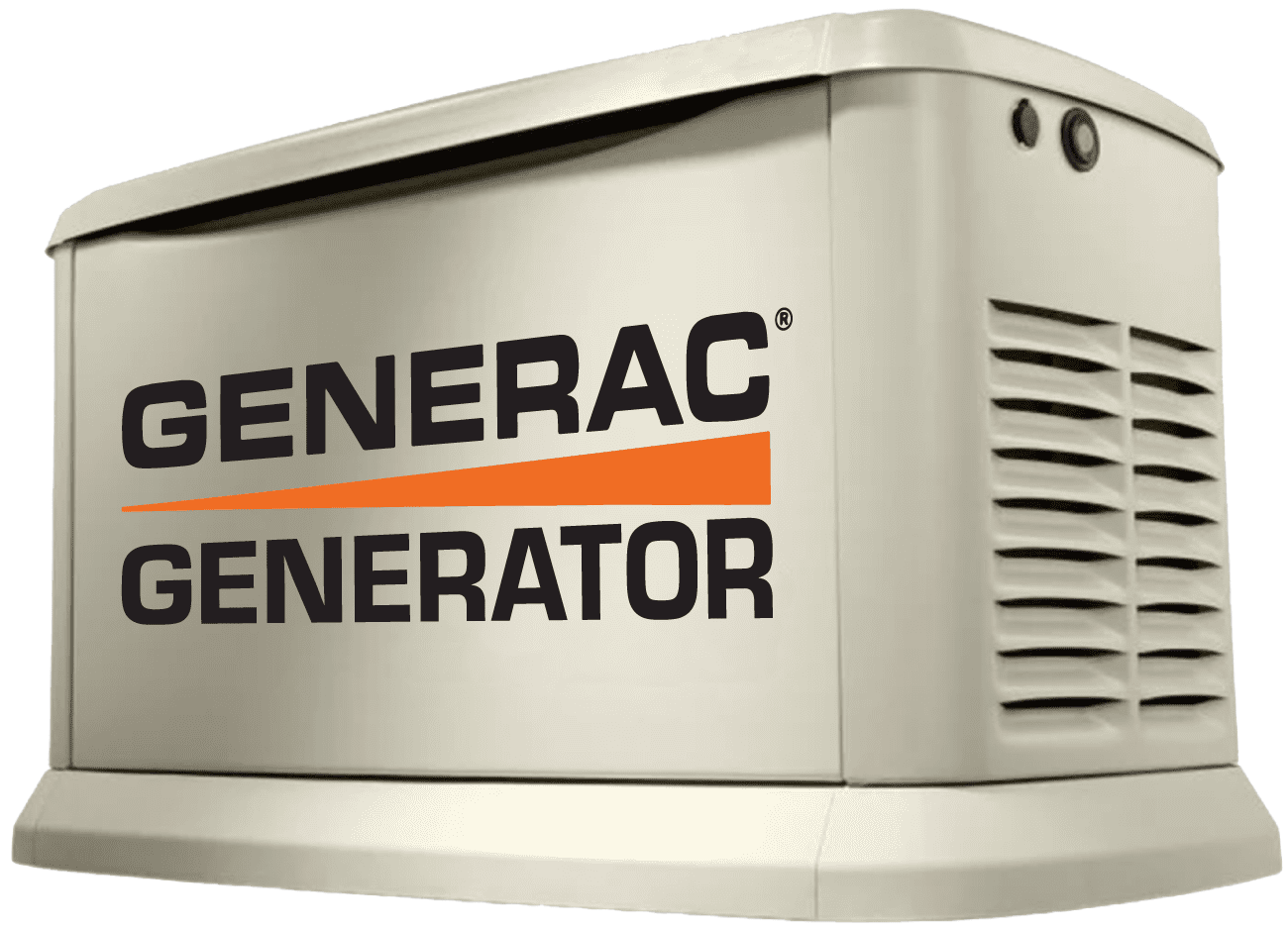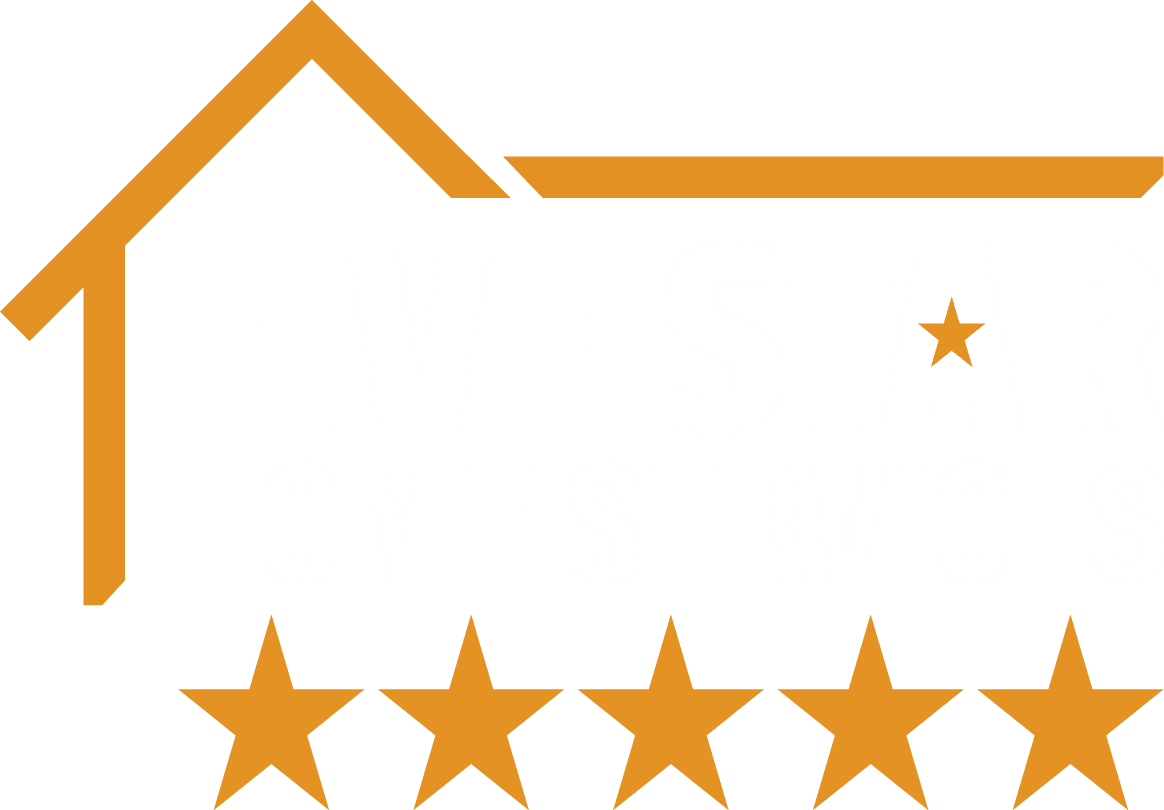 Limited Time
Save $5 monthly on Our Gold Plan Now!

We Make Every Experience
Five Stars.
Another great experience with a great company! Our central air conditioning system was having issues, so we called Five Star Home Services that the morning to schedule an appointment. They sent a technician to our home immediately and within an hour I had cool air once again. I appreciate how quickly and easily the entire process was! We will definitely be using Five Star again if another problem ever arises anywhere in our home. Keep up the great work and thank you!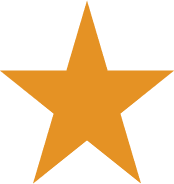 Excellent experience from beginning to end. Our furnace stopped working two winters ago. As soon as we called, they sent a furnace technician to our home. When the replaced part failed to fix the problem, Five Star Home Services gave us credit on that work towards a new home heating system. On top of that, they installed the new furnace quickly and gave us a thorough explanation. We highly recommend this company!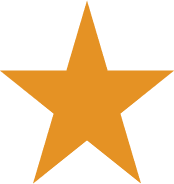 Five Star Home Services Customer Reviews
Learn More About
Gahanna, OH
No Results Found
The page you requested could not be found. Try refining your search, or use the navigation above to locate the post.