HVAC, Plumbing & Electrical Services in Springdale, OH
Five Star Home Services is the leading HVAC, electrical, and plumbing contractor for the Springdale, Ohio, area. We offer 24-hour emergency services and provide a full range of home services, including water heater repair and installation, lighting, heating and cooling, and more. We offer online deals, financing options, and free estimates! If you need a new air conditioner installed or hot water heater installed, want to change from a fuse box to circuit breakers, or need anything in between, give us a call!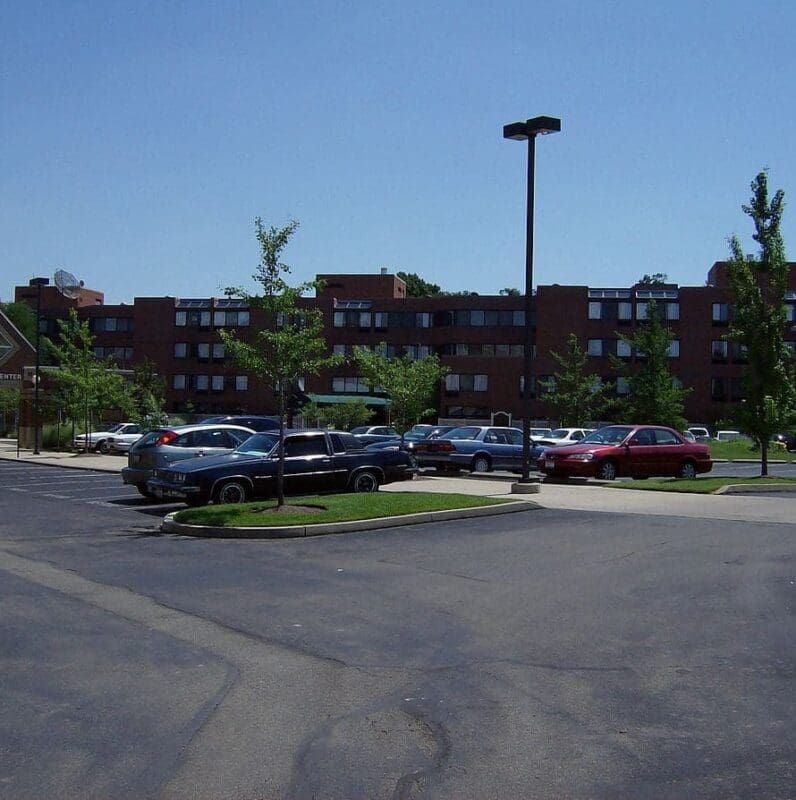 HVAC, Plumbing & Electrical Services in Springdale, OH
Your friends at Five Star Home Services proudly serve the Greater Columbus, Greater Cincinnati, and Greater Dayton metro areas with professional plumbing, heating, air conditioning, and electrical work. We have a team of master plumbers, master electricians, and certified HVAC technicians in your area with 24-hour customer support every single day of the year.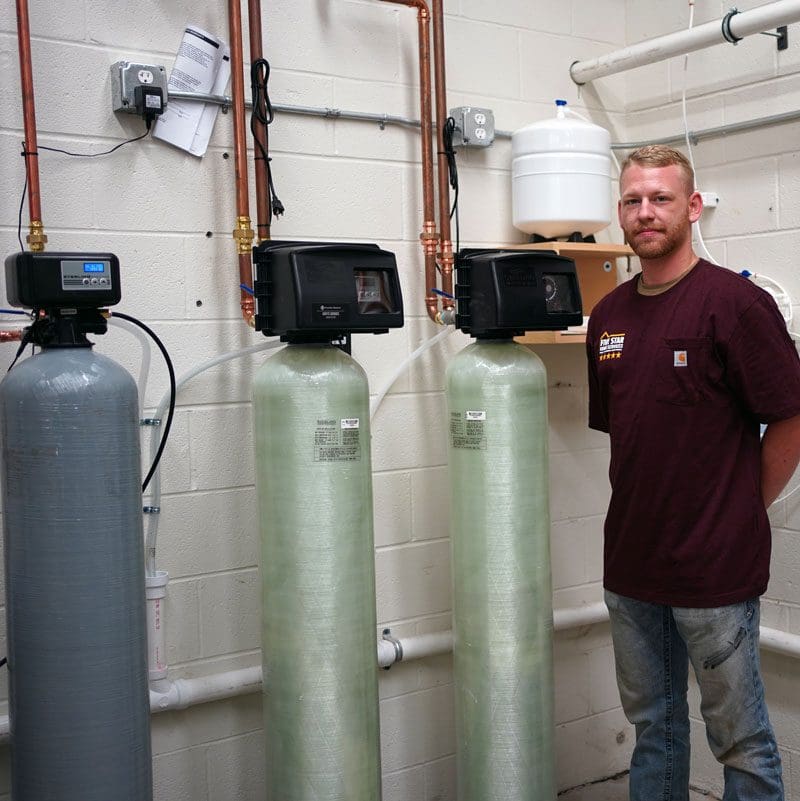 Proudly Serving Springdale, OH
Springdale is a city in Hamilton County, Ohio, United States. Springdale was named after James Spring, who laid out its first streets in 1815. In 1830, Springdale had about 100 residents; in 1832 it became the county seat for Hamilton County; by 1840 it had 1,500 residents; and by 1850 it had 2,000 inhabitants. The population was 11,223 at the 2010 census.
Springdale is home to Northgate Mall and Tri-County Mall. The city has also been home to many notable figures over the years, including baseball player Roger Maris (a member of both the Hall of Fame and Major League Baseball's All-Century Team), former American football player Bruce Smith (NFL All-Pro defensive end for Buffalo Bills), and musical composer Andrew Lippa (Tony Award nominee).
At Five Star Home Services, we are your trusted authority on all things home services. We offer quality HVAC services, plumbing work and electrical work. Our fast and reliable technicians are available 24/7 for emergency service. Call today to make an appointment or schedule online.
Save BIG on Residential Home Service Repair, Maintenance & Installation
At Five Star Home Services, we have been in the home heating and cooling business for over 50 years. We are the fastest-growing home service company in the Midwest, partly because we can offer the HVAC industry's best products and latest technology at competitive prices. We have longstanding partnerships with industry leaders and innovators, allowing us to provide you with savings.
HVAC Services
Cincinnati, Ohio Furnace, AC & Indoor Air Quality Services
If you're online looking for a "furnace expert near me" or an "air conditioning expert near me" in Greater Cincinnati, you're in the right place. If you need help with your home's HVAC system or indoor air quality, give us a call! Our wide range of HVAC products and services at Five Star Home Services include anything and everything related to heating, air conditioning, ventilation, and Indoor Air Quality.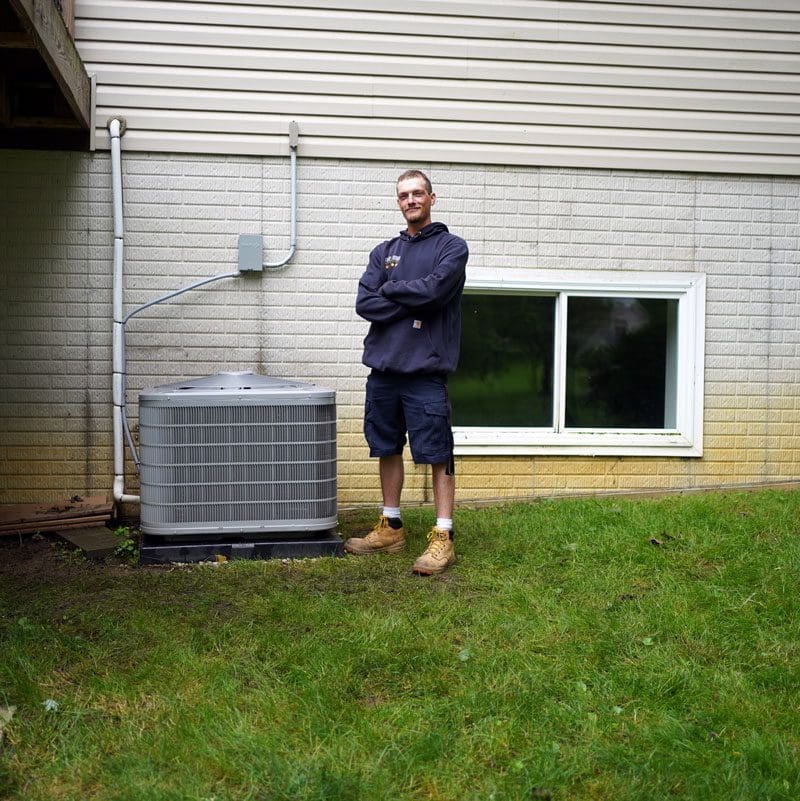 Plumbing Services
Cincinnati Plumbing & Drain Contractor
If you have a plumbing issue, don't let it dampen your day or become a drain on your finances. Five Star Home Services is always a phone call away. We offer fast, effective plumbing solutions you can afford. Because plumbing problems can pop up at any time of day or night, we are available around the clock. Whether it be a clogged toilet, a busted pipe, or a leaky faucet, we can help with all types of residential plumbing problems. If you have an urgent plumbing problem in your home, you need a local expert that won't keep you waiting.
Electrical Services
Electrical & Lighting Services in Greater Cincinnati, Ohio
Are you dealing with electrical problems in your Cincinnati area home? Are you looking to upgrade an electrical panel, install lighting, upgrade electrical outlets, install new switches and outlets or replace electrical wiring? No matter what your residential electrical needs might be, Five Star Home Services can help!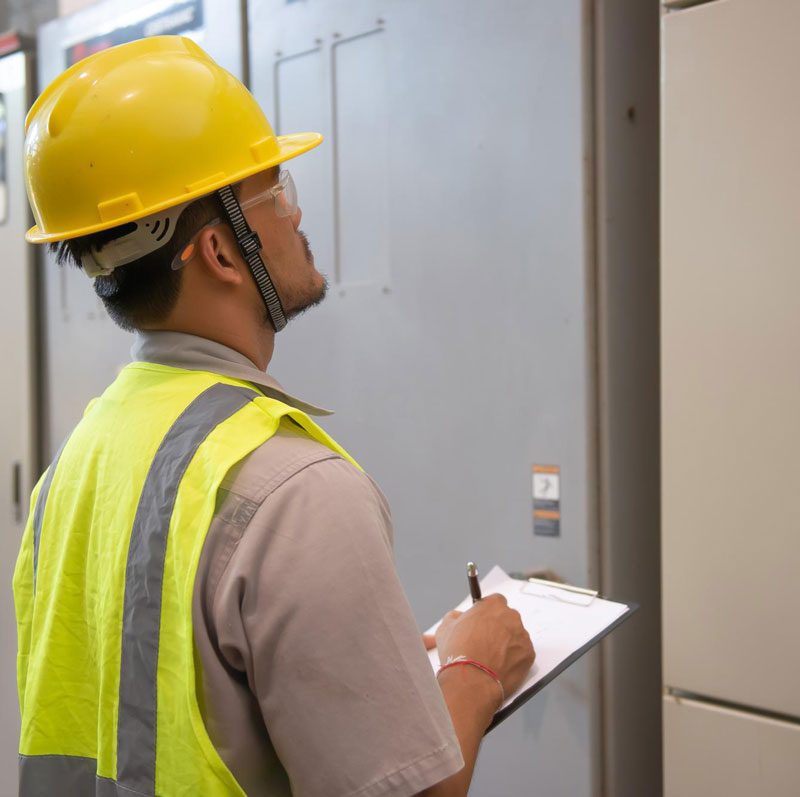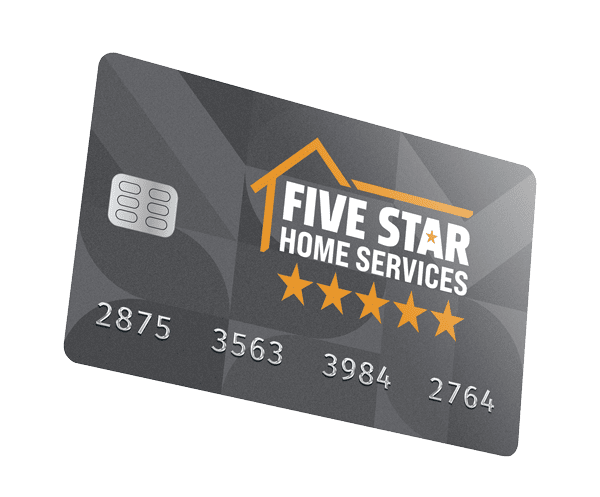 Financing Options
Buy Today, Pay Over Time
If you're in need of a new water heater, furnace, air conditioner, electrical panel, toilet, or something else, and you're wondering how you're going to come up with the money, we encourage you to check out our amazing in-house financing options. We can set up a monthly installment plan that works for your budget.
View Cincinnati Locations