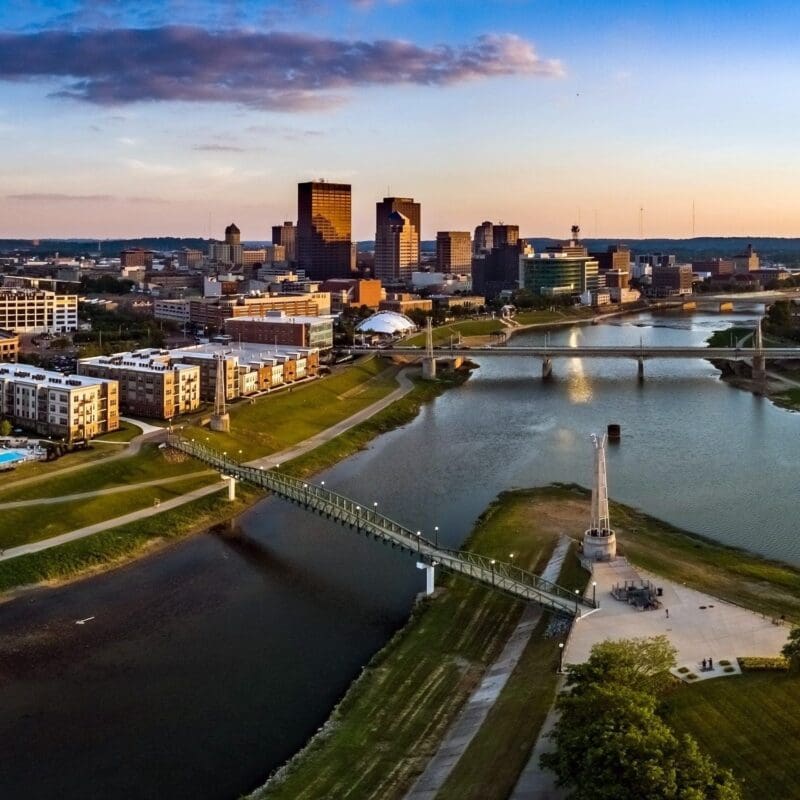 Five Star Home Services in Dayton, Ohio
Five Star Home Services is a full-service, 24/7 home services company in Dayton, Ohio. We strive to provide the best heating and cooling, plumbing, and electrical service to our customers. Our staff is friendly and well trained to serve you the best they can. We want to make sure that you will be satisfied with our work and will recommend us if someone asks you about who provides great service in the Dayton area.

HVAC, Plumbing, & Electrical Contractor in Dayton, OH & Surrounding Areas
At Five Star Home Services, we know how important your home is to you. It is the only place you can truly call your own. We also understand that nothing should get in the way of enjoying that space. That's why we are proud to offer a wide range of services designed specifically for home homeowners like you in Dayton, Ohio, and surrounding areas:

Five Star Home Services in Greater Dayton, OH & Surrounding Areas
Dayton is the sixth-largest city in Ohio, with a population of approximately 140,000. It is situated in Montgomery County and serves as the county seat. The city has a rich history and there are many interesting places to explore for those who call Dayton home or are visiting it for the first time.
The Wright Brothers built their first airplane here at Huffman Prairie Flying Field and it's where Orville Wright made his first flight on December 17th, 1903. They also made their first flight from Huffman Prairie Flying Field into downtown Dayton on September 9th, 1905 – now known as Flight Day!
In addition to these historical landmarks, you'll find several other significant sites including Carillon Historical Park (which features an impressive collection of historical houses) as well as one of America's most beloved baseball teams: The Dayton Dragons!
At Five Star Home Services, we provide services for residential and commercial clients in various areas. Our HVAC technicians are trained to handle everything from residential heating and air conditioning repairs to commercial HVAC installations. Our plumbers are trained to handle all types of plumbing problems, including drain cleaning, bathroom remodeling, and general maintenance work on your home's plumbing system. Our electricians are trained to handle a variety of electrical problems you might have at your home or business, whether it be lighting fixtures or wiring issues with your fuse box.
Five Star Home Services is available 24/7 for emergency services. Whether you need your furnace or air conditioning repair, drain cleaning or bathroom remodeling, or updated wiring or new light fixtures, we've got you covered.
HVAC Services
Dayton, Ohio Heating, Cooling & Indoor Air Quality Services
Your heating and furnace systems are important for comfort and safety. Your heating system should be checked annually, and your furnace should be serviced after a major storm or power outage. Sometimes these systems need to be repaired quickly because you don't want to be stuck in the cold if they aren't working properly. If you want to keep your air conditioning running efficiently, it's important to schedule regular maintenance appointments.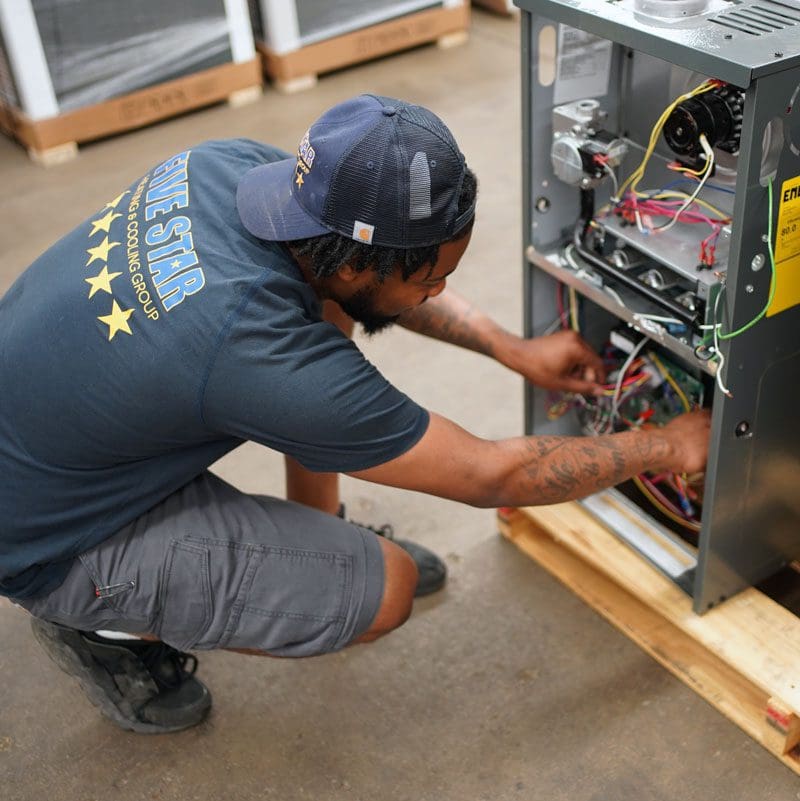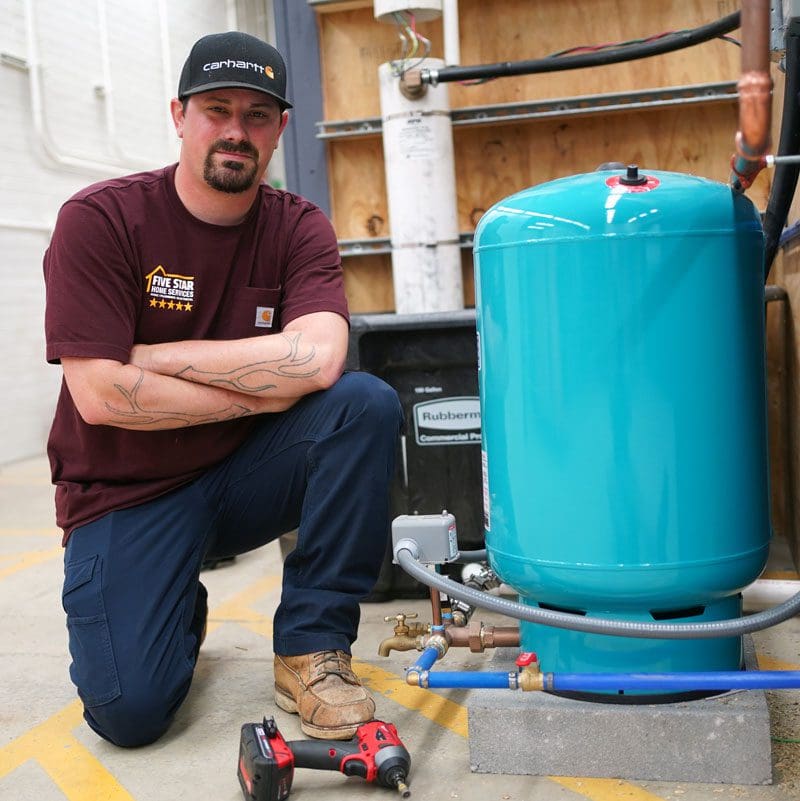 Plumbing Services
Dayton Plumbing & Drain Contractor
Plumbing is a broad category of home services and includes the repair, maintenance, and installation of water heaters and water softeners, well pumps, and sump pumps. It can also include faucet repair, drain cleaning, water filtration, and much more. You can call Five Star Home Services for everything from a clogged toilet to a leaky sink to a new sewer line installation. We even handle gas line repairs and winterization services to prevent freezing and burst pipes.
Electrical Services
Electrical & Lighting Services in Montgomery County, Ohio
Electricians at Five Star Home Services provide Dayton, OH residents a wide range of electrical services. Our electricians can install or repair wiring, outlets, switches, and more. We also offer LED lighting installation services. If you're building a new home or renovating an old one, we'll ensure that all the wiring runs smoothly and safely through the walls and ceilings so that you don't have any problems.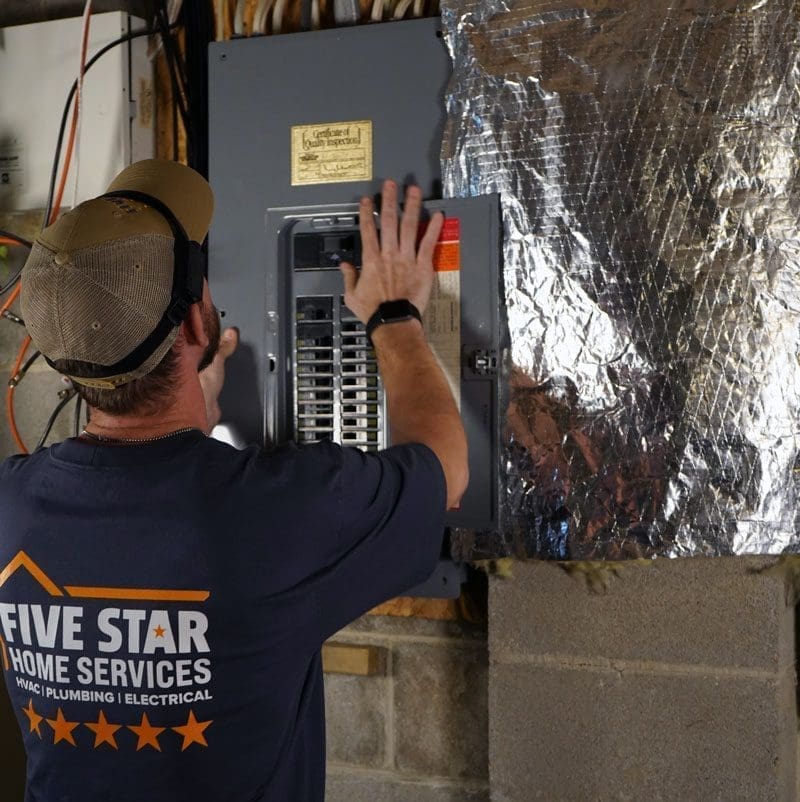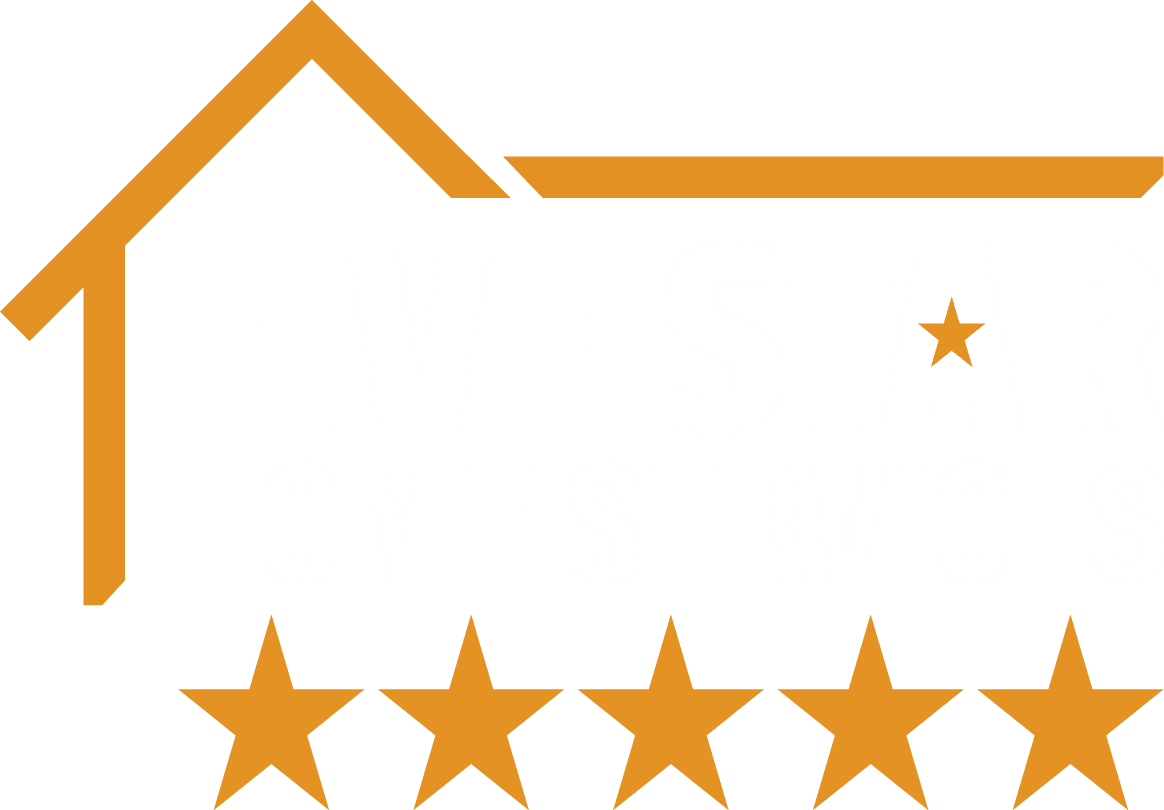 Quality Products, Professional Installation
At Five Star Home Services, we have an installation team of local HVAC technicians, master plumbers, and licensed electricians throughout Greater Columbus, Greater Dayton, and Greater Cincinnati. Whether you need furnace installation, air conditioner installation, tankless water heater installation, drain installation, outlet upgrades, electrical work, or something else, we can help. We carry equipment from trusted names such as Amana®, Navien®, Honeywell®, Bradford White® and more.
We're The Leading Home Services Experts in Central & Southwest Ohio
If you're looking to have any sort of expert work performed in your Ohio area home, hire a professional contractor who won't overcharge you. At Five Star Home Services, we have licensed HVAC service technicians, installers, plumbers, and electricians for all types of residential jobs. We have a commercial branch in Five Star Mechanical Solutions who services apartment buildings, restaurants, schools, and more. We have all your home service needs covered in one place. We are proud to serve all of Greater Columbus, Greater Cincinnati, Greater Dayton, and surrounding areas. 
Free In-Home Estimates in Columbus, Dayton, & Cincinnati, Ohio
Getting an estimate on water heater installation, air conditioner replacement, toilet replacement, circuit breaker replacement, or any other one of our services is easy. First, book an estimate online. Our knowledgeable estimators will visit your home to discuss your needs and craft a tailor-made and detailed assessment. Once satisfied with your project plan, our team will perform a pre-install inspection to ensure exact measurements and order your project materials. Then, you get to sit back and watch your home transform. Once complete, we'll perform a final walk-through to ensure you love your home again!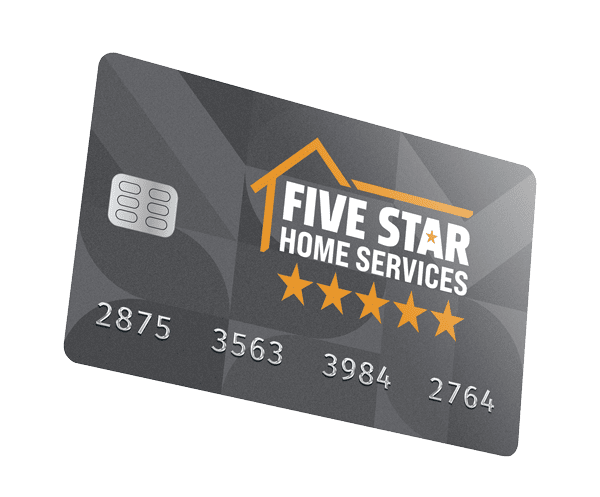 Financing Options
Buy Today, Pay Over Time
If you're in need of a new water heater, furnace, air conditioner, electrical panel, toilet, or something else, and you're wondering how you're going to come up with the money, we encourage you to check out our amazing in-house financing options. We can set up a monthly installment plan that works for your budget.
Tips & Tricks for Ohio Homeowners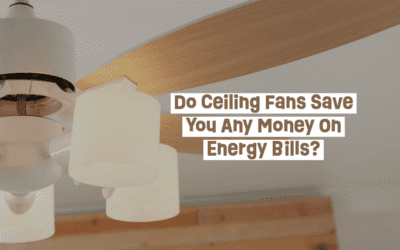 As a homeowner, you probably jump on the idea when you hear that there is a way to save on your...
read more

The Best in Home Services. Free Estimates
Schedule Now Service Call
with a paid repair