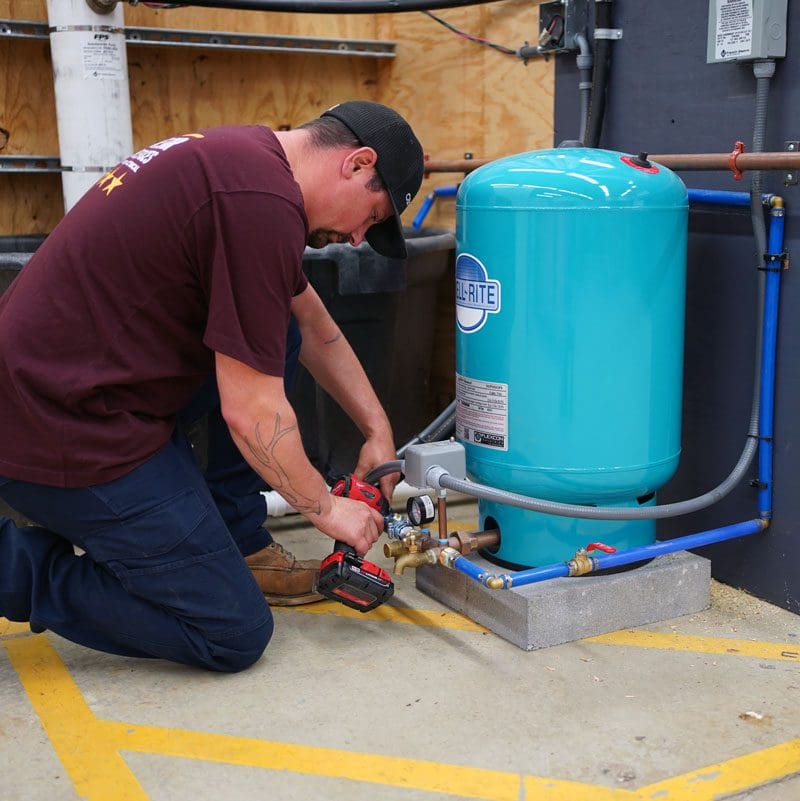 Ohio Well Pump Repair, Maintenance & Replacement
If you access water from a nearby well, a reliable well pump is essential to your daily activity to keep water flowing into your home. When your well pump isn't working properly or needs expert services or updating, you need to call on the plumbers at Five Star Home Services. We are the well experts Ohio homeowners trust. When you decide on how to replace your well pump, we measure the peak water demand of your home and how many gallons of water are used during peak hours, including early morning usage when everyone is getting ready for work and school at once. For well pump repair, well pump replacement, and well pump maintenance in your home, call us today. We provide in-home consultations with upfront pricing and reliable and responsive services to guarantee your well pump services and needs are met professionally.
Featured Deal
FREE Instant Online Estimate
If you're experiencing issues with your HVAC, plumbing, or electrical system in Central Ohio or Southwest Ohio, don't hesitate to book a FREE online estimate with Five Star Home Services. We're ready to help! We'll guide you in the right direction for your situation and budget. We also offer great financing plans for Ohio homeowners. This service includes:
Free in-home estimate
Expert recommendations for replacement or repair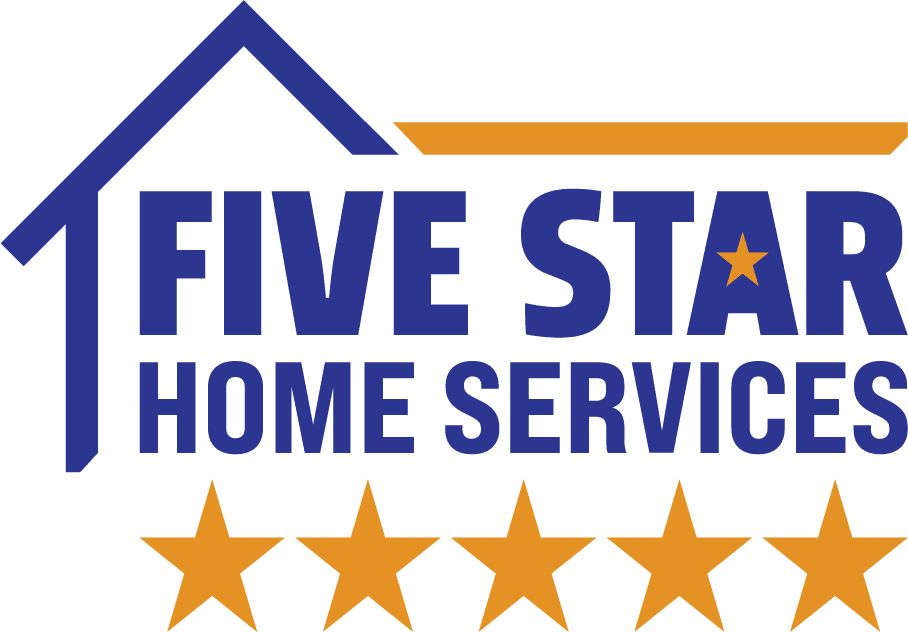 $0 Instant Online Estimate
Book a Free Estimate

4 Benefits of a Well Pump
Have you ever stopped to ask yourself what it would be like without running water? If you're like most Ohio homeowners, you probably can't imagine what it's like having to go without it. So much of our lives are centered around having water that runs in all the areas of our home where we need it that it's unthinkable to have a home without it.
Cleaner Water
Most people know well water is much better. Although city water is always regulated by the EPA, which requires specific standards before it's delivered to city water users, most city water treatment facilities use solutions and chemicals to remove impurities and meet these requirements.
Additionally, some city water supplies contain metals that alter the taste and even damage fixtures and appliances. A simple water purification system helps well water users get the clean, safe water they desire without the need for unnatural solutions to purify their supply. 
Some People Don't Have a Choice
Although some well water users choose to have their water supply as their main water source, others have no choice but to use a well water system. It's the only water they can get into their homes. As experts in the well water industry for decades and master plumbers in Cincinnati, Dayton, and Columbus, we at Five Star Home Services know what it takes to bring you quality water at an affordable price.
No Regular Water Bills
When it comes well water, users aren't required to pay regular water bills. After a well is drilled and the well water system is installed to bring water from the well to your home, the cost is complete. Outside of water testing, regular maintenance, and the occasional issue with the system itself, you don't pay for water like city water users. This means you will save thousands of dollars over time while benefitting from your own personal water source.
You Can Use Your Water Like City Water
Are you wanting to wash your car? Do you need to water plants? Are you looking for the peace of mind that the big glass of water your kids just drank is safe? No worries! When it comes to well water, well users benefit from the same water use that city water users get. In fact, there are no limits to your water supply because it's coming from the ground. A residential well water pump brings water up from the ground to your well right and right into whatever plumbing fixtures and faucets you have set up in your home.
We Service all Plumbing Brands
Professional Water Well Pump Repair & Replacement in Central & Southern Ohio
At Five Star Home Services, we offer expert well pump installation to our neighbors in Columbus, Dayton, Cincinnati, and surrounding areas. Our experienced plumbers will guide you through determining the best possible well pump for your home or office.
We offer fast and affordable installation on all water systems with free estimates for those looking to have a well pump installed at their home or business. If you're interested, we can send a professional adviser to your home or facility and provide you with a free estimate and a free consultation. When your toilet, sink, water heater, or something else needs repair, know you can call on Five Star 24/7, any day of the year. We service all brands and types of equipment.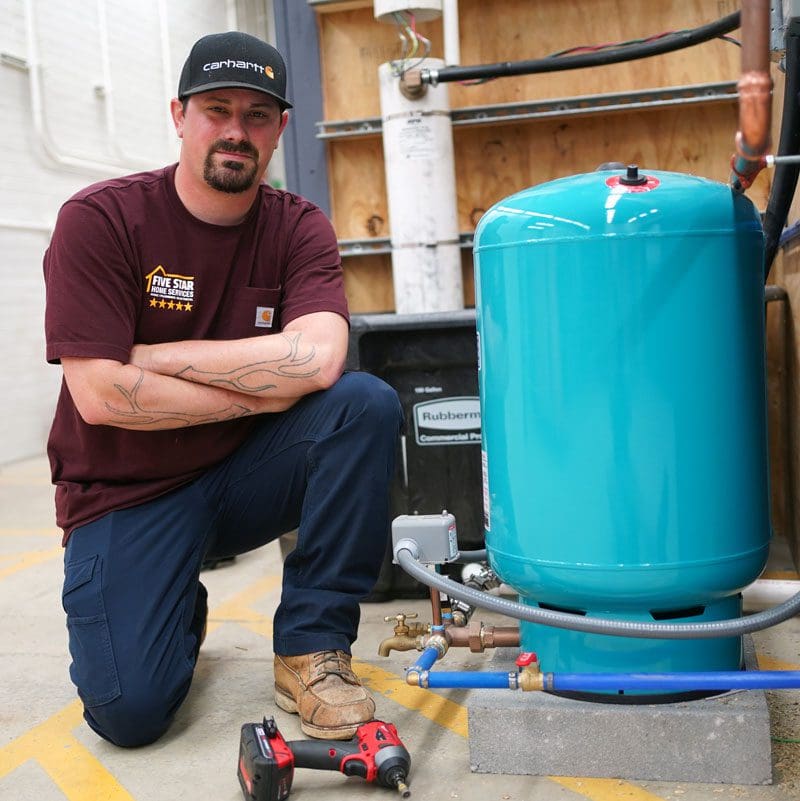 The Gold Standard in Plumbing Services Since 1972
It is essential to keep an eye on your plumbing to ensure that more minor issues do not turn into larger messes that cost you more money in the long run. If you notice any of the following problems, it's time to call Five Star Home Services! If you're making the investment of building or remodeling your home, it's essential to make sure that you choose an experienced, licensed plumber who uses only quality materials and workmanship. We'll work closely with you to select the best quality fixtures and installation to fit your needs, timeline, and budget. Whether you have a residential or commercial plumbing problem during the night, early in the morning, during a weekend, or even — you can count on us for emergency plumbing services 24 hours a day, seven days a week, 365 days a year and we don't stop there. When you call us for plumbing support, we can immediately make appointments that same day to fit your busy schedule and dispatch an experienced local plumbing expert to your home or property. Five Star Home Services is proud to offer plumbing and bath services for all Franklin County and surrounding Central Ohio communities. Call us for help with all types of sewer, excavation, and drain issues, including sewer repair, sewer cleaning, sewer jetting, drain jetting, hydro jetting, plumbing video inspections, drain camera services, clogged sewers, clogged drains, excavation, sewer snaking, drain cleaning, clogged drains, drain snaking, sewer line services, clogged toilets, sewer drain repairs, downspout cleaning, French drains, downspout drains and more

The Best in Home Services. Free Estimates
Schedule Now Service Call
with a paid repair