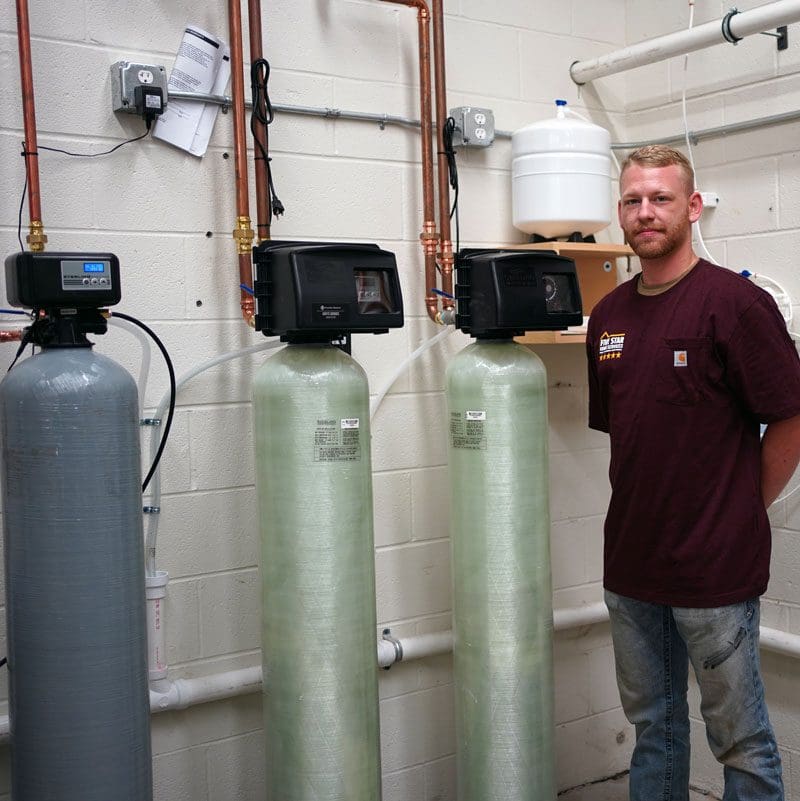 Water Softener Repair, Installation & Maintenance Services in Columbus, Dayton & Cincinnati
Water softeners are great for making plumbing systems and major household appliances last longer. Water softeners provide healthier water that tastes better and is easier on appliances and plumbing. If you're online looking for a "water softener expert near me" or a "water softener install company near me" and you live in Greater Dayton, Greater Columbus or Greater Cincinnati, you're in the right place. Five Star Home Services can handle all your water softener needs with water softener installation services, water softener replacement, water softener maintenance and water softener repairs. We are available 24 hours a day, 365 days a year.
Call Five Star Home Services right away for affordable water softener installation and repair solutions in the Miami Valley, Ohio, Area. We also serve Greater Columbus and Greater Cincinnati, and surrounding areas. We carry all of the major, well-known brands of water softeners, including top names like Rheem, Sterling Water Treatment, Whirlpool, Pentair, Genisis, A.O. Smith, EcoPure, and Fleck, and more.
Featured Deal
FREE Instant Online Estimate
If you're experiencing issues with your HVAC, plumbing, or electrical system in Central Ohio or Southwest Ohio, don't hesitate to book a FREE online estimate with Five Star Home Services. We're ready to help! We'll guide you in the right direction for your situation and budget. We also offer great financing plans for Ohio homeowners. This service includes:
Free in-home estimate
Expert recommendations for replacement or repair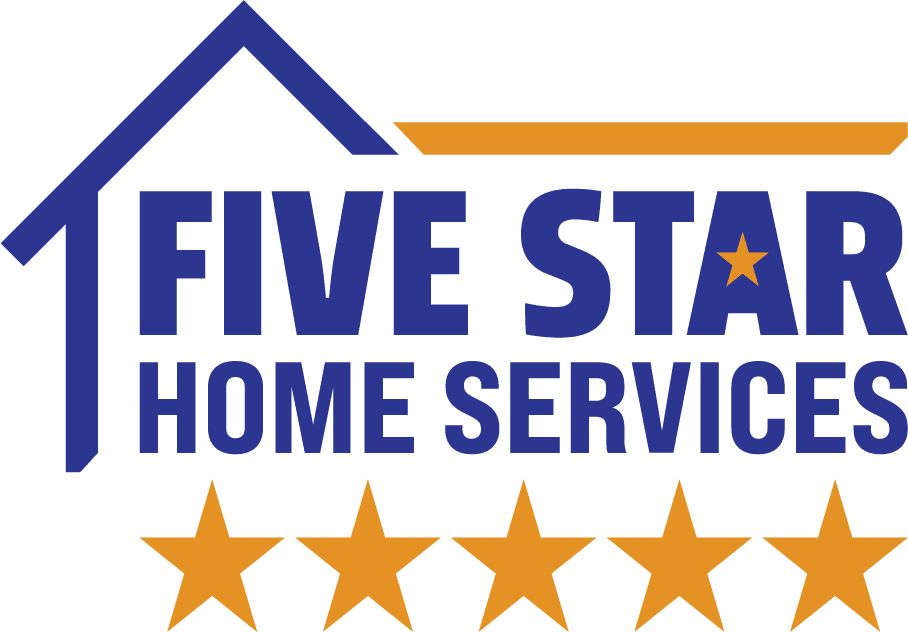 $0 Instant Online Estimate
Book a Free Estimate

4 Reasons to Install a Water Softener
When installing a water heater for a residential or commercial property, you have many options to choose from. If you're trying to decide between a gas water heater or an electric unit, you should know there are many advantages to using electricity to run your water heater. Electric water heaters are safe, inexpensive, and energy efficient. Additional benefits of an electric water heater include the following:
Keep Your Clothes in Good Shape
Just like the walls of your tub, clothes washed in hard water can develop buildup. When that happens, they may feel stiff or scratchy, and their colors can become dull. A water softener will help keep your clothes soft, fresh, and bright.
Freely Flowing Water
Mineral deposits also settle in your pipes. This can keep water from flowing freely through your plumbing system and raise your water bills. With a water softener, your pipes should last longer or need fewer repairs, and your water bills may go down.
Improve Appliance Longevity
Hard water leaves deposits wherever it flows. This buildup can be detrimental to water appliances, including coffee makers and dishwashers. Because you'll get less buildup with a water softener, your appliances may last longer.
Reduce Soap Scum
Bothersome soap scum forms when soap reacts with the minerals in hard water. If you take hard water out of the equation, you won't have to worry about scum formation anymore, and you'll spare your arms the trouble of trying to scrub it away.
We Service all Plumbing Brands
Water Softening, Conditioning and Neutralizers in Central & Southwest Ohio
Water softening equipment uses an ion-exchange process to extract undesirable minerals (like magnesium and calcium) from the water. This prevents calcium accumulation, rust stains, and other minerals from damaging plumbing equipment and appliances. It also makes cleaning easier and cooking better while improving the taste of your water. Who doesn't want better water in their homes? Superior water prolongs the life of your plumbing equipment and other appliances. Additionally, the type of water softener you use can impact your water pressure.
Smaller tanks, according to our experts, result in lower water pressure. In any case, having an expert plumbing professional install your water heater, like Five Star Home Services, is always highly recommended. Doing so helps the equipment last more than 20 years on average, provided you continue to change your filtration systems as needed. Five Star Home Services provides expert installation and servicing on water softening, conditioning, and neutralizer equipment. We also offer water purification systems.
The Gold Standard in Plumbing Services Since 1972
It is essential to keep an eye on your plumbing to ensure that more minor issues do not turn into larger messes that cost you more money in the long run. If you notice any of the following problems, it's time to call Five Star Home Services! If you're making the investment of building or remodeling your home, it's essential to make sure that you choose an experienced, licensed plumber who uses only quality materials and workmanship. We'll work closely with you to select the best quality fixtures and installation to fit your needs, timeline, and budget. Whether you have a residential or commercial plumbing problem during the night, early in the morning, during a weekend, or even — you can count on us for emergency plumbing services 24 hours a day, seven days a week, 365 days a year and we don't stop there. When you call us for plumbing support, we can immediately make appointments that same day to fit your busy schedule and dispatch an experienced local plumbing expert to your home or property. Five Star Home Services is proud to offer plumbing and bath services for all Franklin County and surrounding Central Ohio communities. Call us for help with all types of sewer, excavation, and drain issues, including sewer repair, sewer cleaning, sewer jetting, drain jetting, hydro jetting, plumbing video inspections, drain camera services, clogged sewers, clogged drains, excavation, sewer snaking, drain cleaning, clogged drains, drain snaking, sewer line services, clogged toilets, sewer drain repairs, downspout cleaning, French drains, downspout drains and more

The Best in Home Services. Free Estimates
Schedule Now Service Call
with a paid repair