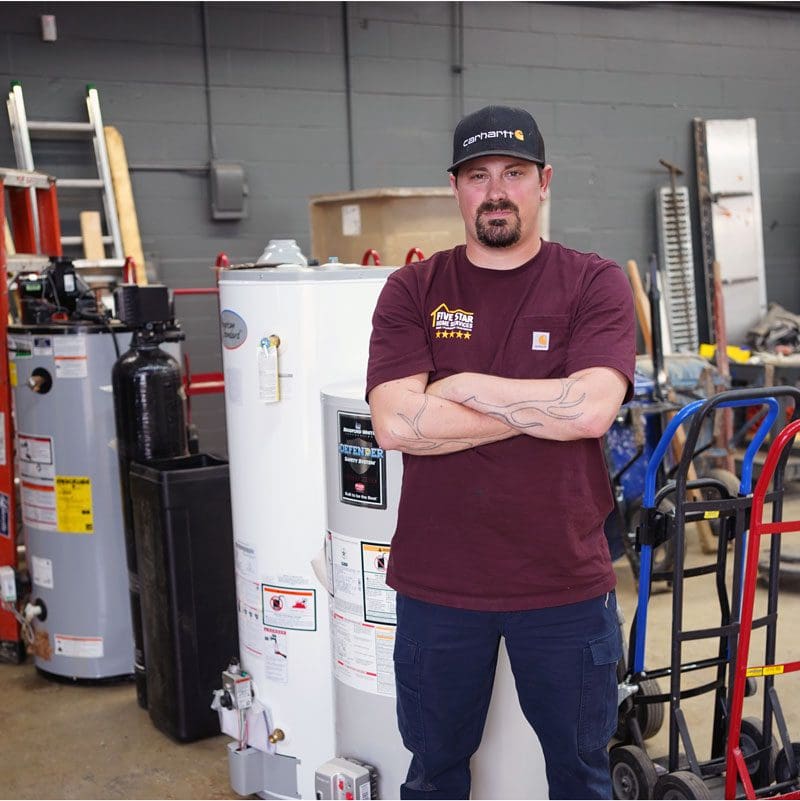 Electric Water Heater Installation & Repair in Columbus, OH, Dayton, OH & Cincinnati, OH
For a lot of homeowners, electric-powered water heaters are the obvious choice. For some people, in fact, a water heater that is powered by electricity is the only choice. Overall, electric water heaters are easy to install into homes, easy to use, and much better for the environment. While electric water heaters cost less money to install because they require less work, they generally cost more to operate. Electric water heater installation is easier because these water heaters don't require expensive gas piping or venting like a gas-powered water heater normally requires.
If you're looking to install a new water heater or replace an older electric water heater in Greater Columbus, Greater Dayton or Greater Cincinnati, you're in the right place. Your local team of water heater specialists here at Five Star Home Services can help. Our team of master plumbers can professionally upgrade your residential hot water system in a timely and affordable manner and we guarantee 100% customer satisfaction on all our work. We take pride in doing the job right the first time, so you don't have to waste time and money on a water heater repairman or a low-cost handyman that doesn't deliver Five Star results on a consistent basis.
Featured Deal
FREE Instant Online Estimate
If you're experiencing issues with your HVAC, plumbing, or electrical system in Central Ohio or Southwest Ohio, don't hesitate to book a FREE online estimate with Five Star Home Services. We're ready to help! We'll guide you in the right direction for your situation and budget. We also offer great financing plans for Ohio homeowners. This service includes:
Free in-home estimate
Expert recommendations for replacement or repair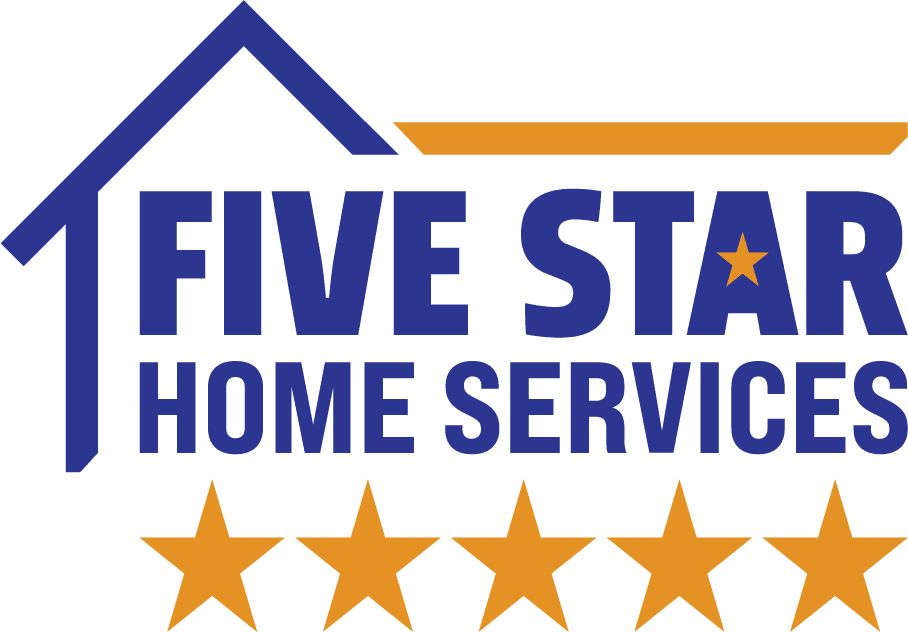 $0 Instant Online Estimate
Book a Free Estimate

4 Benefits of Electric Water Heaters
When it comes to installing a water heater, whether for a residential or commercial property, you have a lot of options to choose from. If you're trying to decide between a gas water heater or an electric unit, you should know there are many advantages to using electricity to run your water heater. Electric water heaters are safe, inexpensive, and energy efficient. Additional benefits of an electric water heater include the following:
Lower Installation Costs
Electric water heaters are often a popular option in newly constructed homes because they're easy to install. Although gas water heaters are less expensive to use, installation is expensive because it includes extensive piping and venting, which is required to maintain a gas powered hot water heater. Electric water heater installation is very straightforward and uses what you already have in place. The additional costs of making a house or business compatible with a gas hot water heater sometimes isn't worth it, especially for a small water heater or a place with minimal hot water needs.
Electric Water Heaters Are a Safe Option
Safety issues with electrical water heating systems are less common than risks associated with gas powered appliances. This is because your wiring must be checked before installing your new water heater. In any case, you can't put a price tag on safety and peace of mind.
More Energy Efficient
When a home or commercial building is fitted with gas water heaters, the combustion and ventilation process enables a significant amount of heat to escape. This is more expensive in terms of wasted energy and the time it takes for the water heater to reach optimal performance levels. Electric water heaters don't need to be vented. As a result, the tank heats up faster, and the heat generated during the process stays indoors rather than being vented.
Installation Is Fast and Customizable
Installing an electric water heater is faster than any other water heating equipment on the market because it doesn't require any additional pipes, vents, or complicated distribution techniques, as we have discussed. Even if you need electrical repairs that delay or complicate the installation work, the time and expense is still less than what it takes to properly install a gas water heater. Electric water heaters come in various sizes, so you won't have to wait for special orders.
We Service all Plumbing Brands
Electric Water Heater Experts in Columbus, Dayton, & Cincinnati, Ohio
Are you looking to install a new electric water heater in your home in Greater Columbus, Dayton or Cincinnati? If you're online looking for an "electric water heater installation expert near me" or a "hot water install company near me" and you live in or around any of the three major metropolitan areas we serve, you're in the right place.
Five Star Home Services offers a wide range of water heater services, including residential water heater installations, water heater repairs, boiler repair, water treatment services, and water heater maintenance. We sell all the top-rated brands of water heaters, including popular names such as Kenmore, Rheem, Navien®, A.O. Smith, Rinnai and Bradford White®! We gladly install these electric water heaters at competitive prices. We have a Best Price Guarantee and a 100% Customer Satisfaction Guarantee.
For customers wanting water heaters put in their homes and businesses, we offer fast and affordable installation services on all types of water heaters with free estimates and online deals. Our professional plumbing experts can come to your home or building and provide you with a free quote with a free plumbing consultation from a local master plumber if you're interested.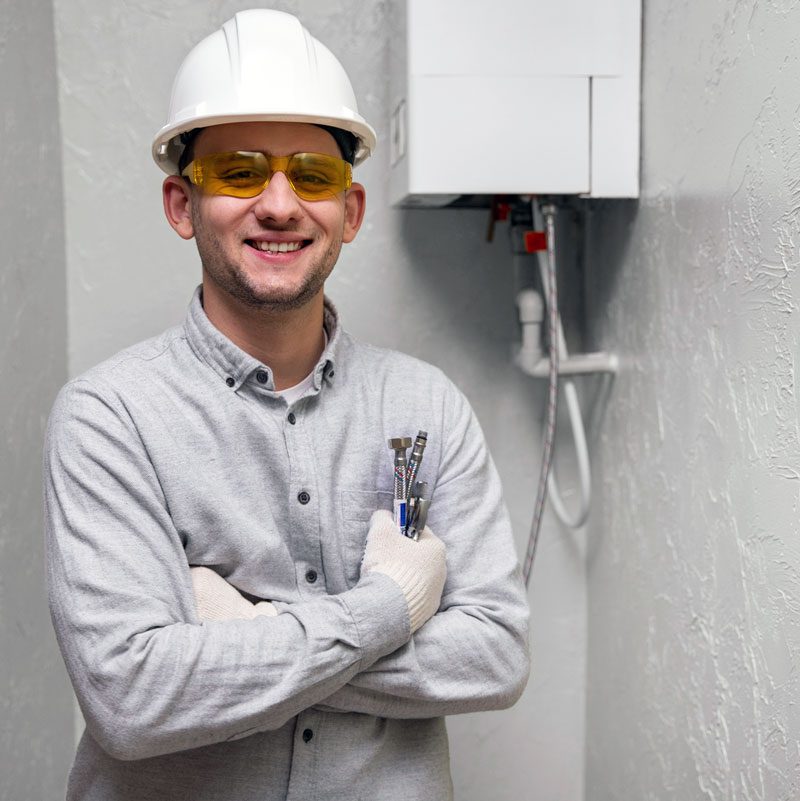 The Gold Standard in Plumbing Services Since 1972
It is essential to keep an eye on your plumbing to ensure that more minor issues do not turn into larger messes that cost you more money in the long run. If you notice any of the following problems, it's time to call Five Star Home Services! If you're making the investment of building or remodeling your home, it's essential to make sure that you choose an experienced, licensed plumber who uses only quality materials and workmanship. We'll work closely with you to select the best quality fixtures and installation to fit your needs, timeline, and budget. Whether you have a residential or commercial plumbing problem during the night, early in the morning, during a weekend, or even — you can count on us for emergency plumbing services 24 hours a day, seven days a week, 365 days a year and we don't stop there. When you call us for plumbing support, we can immediately make appointments that same day to fit your busy schedule and dispatch an experienced local plumbing expert to your home or property. Five Star Home Services is proud to offer plumbing and bath services for all Franklin County and surrounding Central Ohio communities. Call us for help with all types of sewer, excavation, and drain issues, including sewer repair, sewer cleaning, sewer jetting, drain jetting, hydro jetting, plumbing video inspections, drain camera services, clogged sewers, clogged drains, excavation, sewer snaking, drain cleaning, clogged drains, drain snaking, sewer line services, clogged toilets, sewer drain repairs, downspout cleaning, French drains, downspout drains and more

The Best in Home Services. Free Estimates
Schedule Now Service Call
with a paid repair