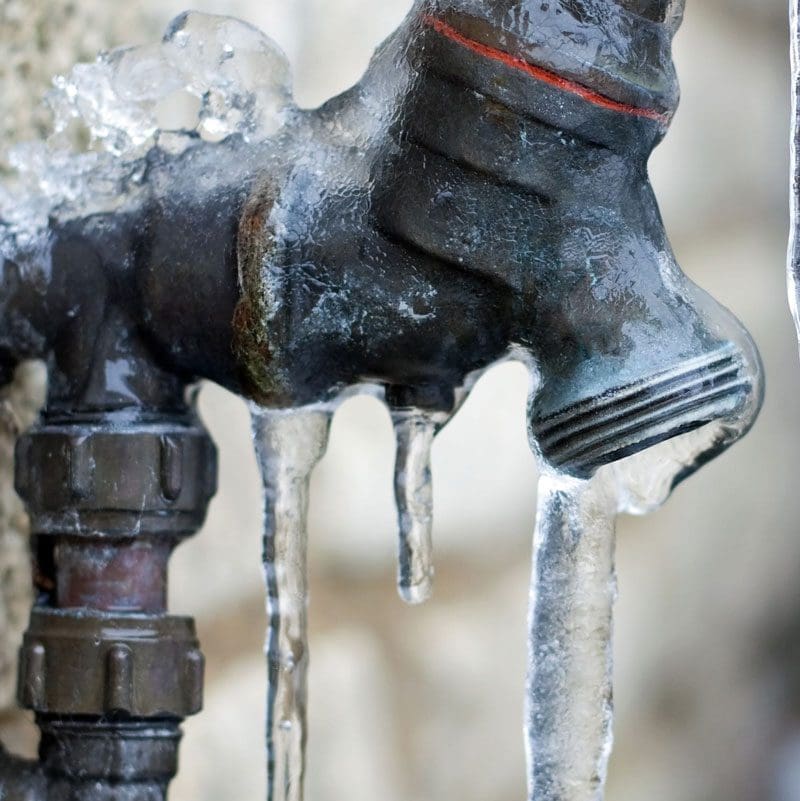 Ohio Winterization & Frozen Pipe Services
Your home's plumbing system is expensive! If winter weather freezes your pipes and causes damage to your plumbing, it could cost you thousands of dollars to fix it. Because of this and many other reasons, plumbing winterization is something we strongly suggest homeowners take advantage of in the fall. Not only will this protect your pipes, but it will also save you money in the long run. Plumbing winterization services can be done quickly and affordably at your convenience. If you're online looking for a "plumbing winterization company near me" or a "pluming company near me" and you live in Greater Dayton, Greater Columbus or Greater Cincinnati, you should call Five Star Home Services today!
If you're going away for the winter or have a house or vacation property that's going to sit empty during the winter months, you should take measures to protect your plumbing. You should call our plumbing winterization experts to winterize your plumbing for you to make sure you avoid emergency plumbing problems that could cost you thousands of dollars in repairs. You don't want to have to find a "pipe repair company near me" or a "pipe replacement company near me" because it will always cost you way more. Our local plumbing experts can come over and empty or drain your water lines to make sure they don't freeze or burst. We can also check your water heater to see if it needs anti-freeze. After you come back from your vacation or when you're ready to use it again, your home's plumbing system will be ready again and fully functional.
Featured Deal
FREE Instant Online Estimate
If you're experiencing issues with your HVAC, plumbing, or electrical system in Central Ohio or Southwest Ohio, don't hesitate to book a FREE online estimate with Five Star Home Services. We're ready to help! We'll guide you in the right direction for your situation and budget. We also offer great financing plans for Ohio homeowners. This service includes:
Free in-home estimate
Expert recommendations for replacement or repair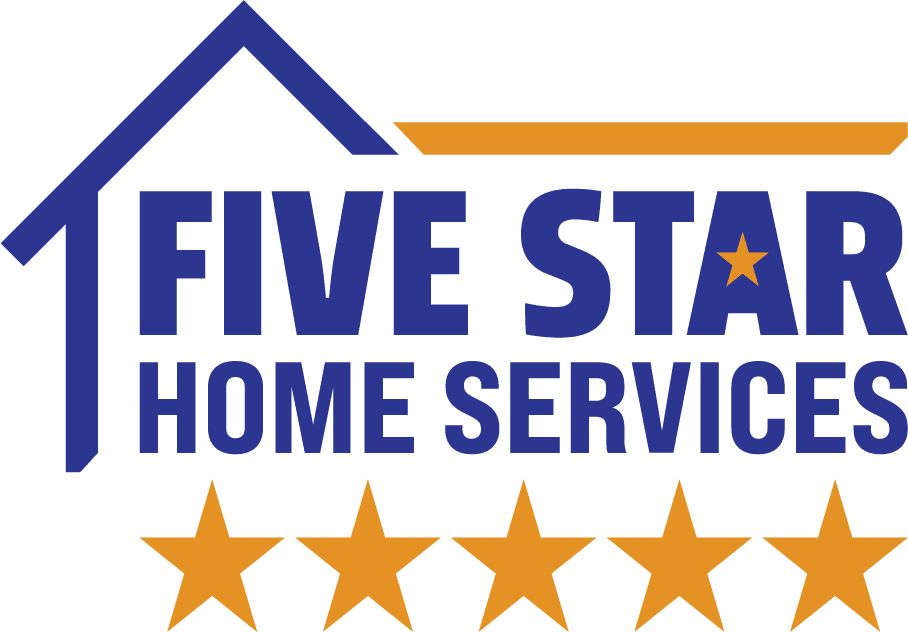 $0 Instant Online Estimate
Book a Free Estimate

4 Benefits of Residential Winterization
Prevents pipe freezing
Homeowners need to prevent pipes from freezing. If they freeze, they are prone to bursting. If this happens, the excessive water damage in your home and repairs can be extremely expensive.
Protects water heater
Our winter plumbers turn off the water and draining the water heater to ensure all water is purged from your plumbing system. Water heaters can get damaged during the winter as well. Our experts use anti-freeze solutions and take steps to protect your water heater.
Protects vacant homes
Winterization is even more essential when a home or building is going to be vacant during the wintertime. Homes that are vacant usually aren't heated and don't have water flowing through pipes, which make them far more prone to damage.
It's Part of Winter Maintenance
When water freezes, it always expands as it forms ice. This expansion generates pressure inside the pipes, which cause damage. Winterizing plumbing is strongly recommended when a home is going to be vacant for any long period of time and water is going to be running through the pipes.
We Service all Plumbing Brands
Protect Your Pipes During Ohio's Unpredictable Winter
To avoid problems with pipes in addition to water leaks caused by Ohio's winter weather, homeowners need to make adequate preparations before winter is in full force. In any case, plumbing winterization is a fast and affordable way to prepare your plumbing system and pipes for the yearly cold weather that causes leaks and breakages in your plumbing pipes, equipment and plumbing-related appliances.
Older homes and vacant residences need winter preparation more than newer ones because they often lack insulation. Danger can also come from poorly installed pipes, plumbing installation too close to external walls, or cold basements. Houses that are going to sit empty or lack adequate heat during the winter, including vacation homes, need plumbing winterization because water just sits inside the pipes with no one using. If it freezes, it expands and can cause water damage. Call for the service of an expert in plumbing winterization, like Five Star Home Services, during the fall months.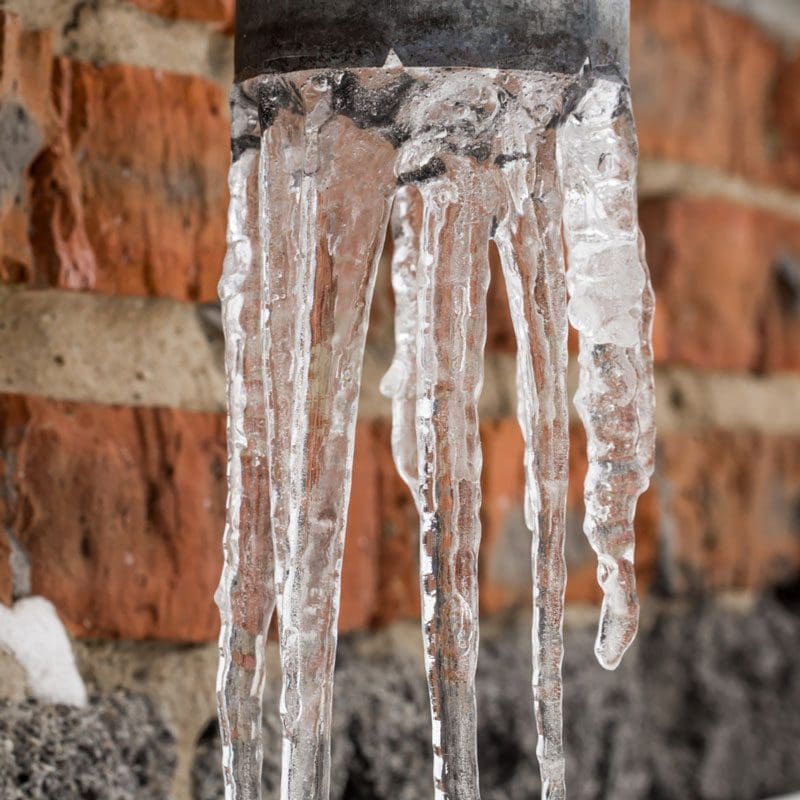 The Gold Standard in Plumbing Services Since 1972
It is essential to keep an eye on your plumbing to ensure that more minor issues do not turn into larger messes that cost you more money in the long run. If you notice any of the following problems, it's time to call Five Star Home Services! If you're making the investment of building or remodeling your home, it's essential to make sure that you choose an experienced, licensed plumber who uses only quality materials and workmanship. We'll work closely with you to select the best quality fixtures and installation to fit your needs, timeline, and budget. Whether you have a residential or commercial plumbing problem during the night, early in the morning, during a weekend, or even — you can count on us for emergency plumbing services 24 hours a day, seven days a week, 365 days a year and we don't stop there. When you call us for plumbing support, we can immediately make appointments that same day to fit your busy schedule and dispatch an experienced local plumbing expert to your home or property. Five Star Home Services is proud to offer plumbing and bath services for all Franklin County and surrounding Central Ohio communities. Call us for help with all types of sewer, excavation, and drain issues, including sewer repair, sewer cleaning, sewer jetting, drain jetting, hydro jetting, plumbing video inspections, drain camera services, clogged sewers, clogged drains, excavation, sewer snaking, drain cleaning, clogged drains, drain snaking, sewer line services, clogged toilets, sewer drain repairs, downspout cleaning, French drains, downspout drains and more

The Best in Home Services. Free Estimates
Schedule Now Service Call
with a paid repair