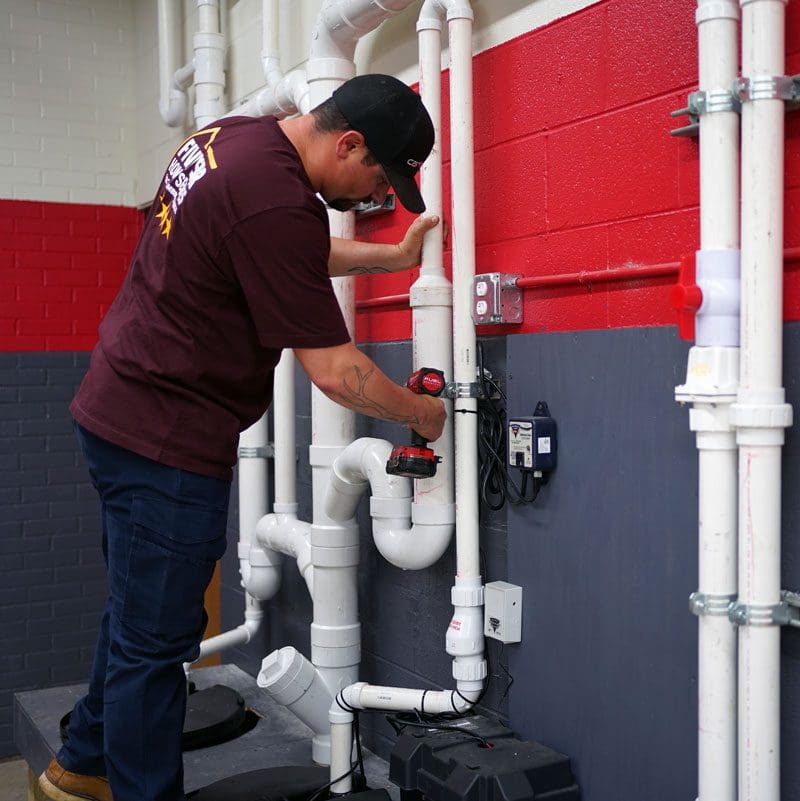 Plumbing Repair, Maintenance & Installation in Columbus, Dayton, Cincinnati, Ohio
We are your friendly local expert plumbing group that offers all types of residential plumbing needs, including plumbing installations, plumbing inspections, plumbing maintenance, plumbing repairs, sewage line work, excavation work, and drain work including clogged drains. If you're dealing with any of these issues or something we haven't listed, you need the expertise of a local plumber for residential plumbing repairs. If you're facing a plumbing emergency, you shouldn't have to wait for regular business hours. You need a top-rated plumbing company that's available when you need them the most.
As your local master plumbers in Cincinnati, Dayton & Columbus, we offer all types of residential plumbing repairs, including bathroom repair, toilet repair, kitchen sink repair, sewer line repair, water heater repair, and troubleshooting, and much more. Whether the issues occur in your home or vacation property, regardless of the time it happens or the day of the year, you can count on Five Star Home Services to do the work in a fast, efficient and affordable manner. It makes no difference the type of plumbing problem or when it occurs. We can send a plumbing expert to your home or business right away. We're your go-to plumbing provider in Greater Columbus, Greater Dayton, and Greater Cincinnati. We offer long-term residential plumbing solutions that we promise won't drain your bank account.
Featured Deal
Diagnostic Service Call
Whenever a homeowner faces an issue with their HVAC, plumbing, or electrical system and requires guidance to pinpoint the cause and learn ways to repair it professionally, we offer our Diagnostic Service Call at reduced rates. Using the latest diagnostic equipment, our trained technicians thoroughly inspect your equipment and perform expert diagnostics to pinpoint the root of the problem. After they've identified the problem, they'll present you with various options for resolving it to move forward.

4 Types of Residential Plumbing Emergencies
If you've ever dealt with a plumbing problem, you know they're never fun to have to mess around with. Plumbing problems can happen at any time, whether during the day or in the middle of the night. Five Star Home Services is available 24-7, including weekends, nights and holidays!
Water Leaks
Water heaters, mains, pipes, sewers, or any other plumbing-related problems in your home can go on leaking for weeks or even months. Before you finally realize it, the damage is severe. Plumbing leaks can be visible or hidden inside your home and indicate more profound problems. When you notice a leak, you should call a plumber right away.
No Hot Water
Losing hot water often results from an issue with the water heater. You should check your circuit breaker box to ensure the unit has power if you have an electric water heater. If you have a gas water heater, make sure the pilot light is lit and hasn't been blown out, or the gas has been shut off. Call us if you hear rattling noises or the water heater receives a power source.
Major Flooding
Whether the flooding is caused by your water heater, your sewer backing up, or a clogged toilet, all of these issues can result in an immediate water emergency requiring prompt service. Check out our sump pump services.
Gas Concerns
The most dangerous plumbing emergency that can arise is a gas leak. If you smell gas, you must evacuate your home immediately and call your local gas company or fire department. After notifying your utility company or gas provider, we have a plumber rush over to assess the situation. Anything related to gas should always be handled by a licensed and certified professional.
We Service all Plumbing Brands
We Repair & Install Water Heaters, Toilets, Sinks, Faucets, Showers and more!
Not only do we ensure every plumber on staff at the Five Star Home Services team has the expert skills and qualifications to serve you effectively, but we only hire the most knowledgable toilet, sink, water heater, sump pump, well pump bathroom renovators and plumbing technicians to visit your home and diagnose the problem. You can trust our friendly plumbing experts to treat your home or building like it's their own home and perform a thorough clean-up after any work is completed.
The Five Star Home Services team never takes shortcuts or limits itself to quick fixes. Instead, we always strive to better our services and understand the deeper cause of any residential plumbing problems. By addressing the root causes of issues and performing superior work, we keep the risk of future water or gas problems to a minimum. You can trust us with your toilet repair, sink repairs, faucet repairs, shower drain clogs, concerning smells, and much more. So give us a call today at (833) 405-8009!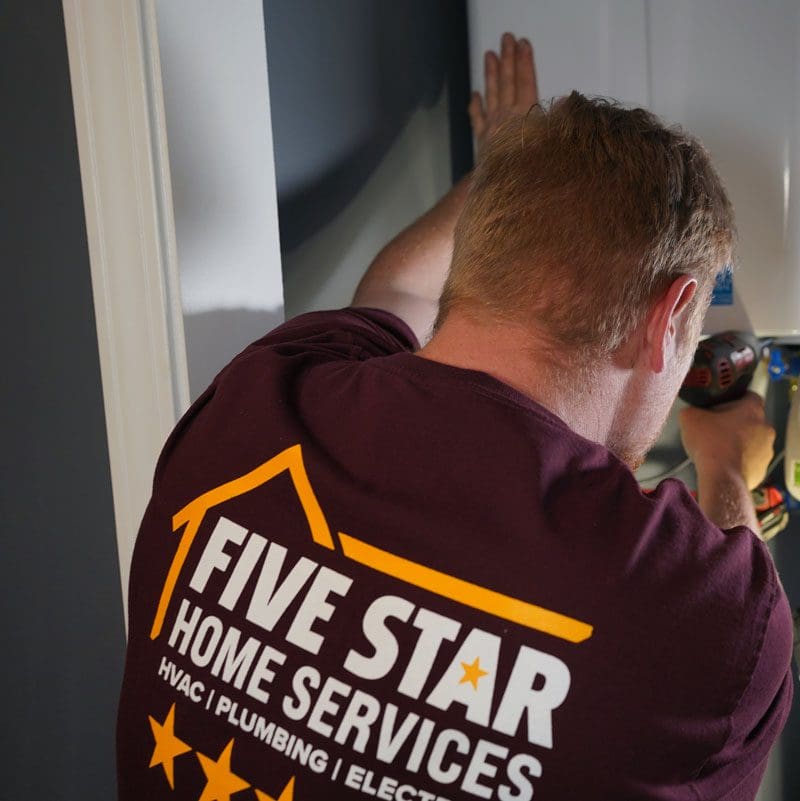 The Gold Standard in Plumbing Services Since 1972
It is essential to keep an eye on your plumbing to ensure that more minor issues do not turn into larger messes that cost you more money in the long run. If you notice any of the following problems, it's time to call Five Star Home Services! If you're making the investment of building or remodeling your home, it's essential to make sure that you choose an experienced, licensed plumber who uses only quality materials and workmanship. We'll work closely with you to select the best quality fixtures and installation to fit your needs, timeline, and budget. Whether you have a residential or commercial plumbing problem during the night, early in the morning, during a weekend, or even — you can count on us for emergency plumbing services 24 hours a day, seven days a week, 365 days a year and we don't stop there. When you call us for plumbing support, we can immediately make appointments that same day to fit your busy schedule and dispatch an experienced local plumbing expert to your home or property. Five Star Home Services is proud to offer plumbing and bath services for all Franklin County and surrounding Central Ohio communities. Call us for help with all types of sewer, excavation, and drain issues, including sewer repair, sewer cleaning, sewer jetting, drain jetting, hydro jetting, plumbing video inspections, drain camera services, clogged sewers, clogged drains, excavation, sewer snaking, drain cleaning, clogged drains, drain snaking, sewer line services, clogged toilets, sewer drain repairs, downspout cleaning, French drains, downspout drains and more

The Best in Home Services. Free Estimates
Schedule Now Service Call
with a paid repair