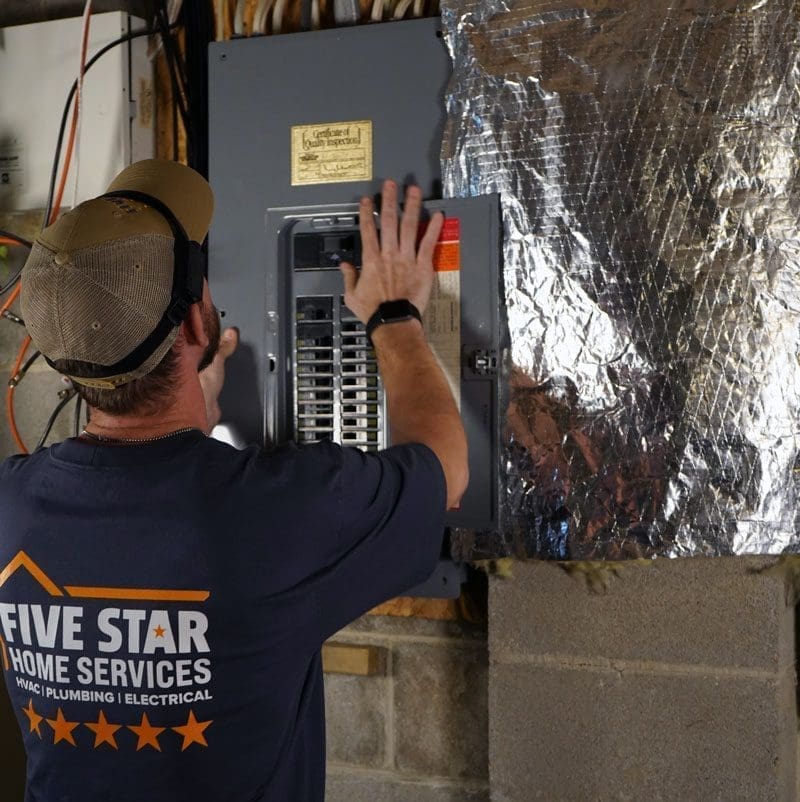 Electrical Panel Repair & Replacement in Cincinnati, Dayton & Columbus, Ohio
Our team of local, licensed electricians at Five Star Home Services specialize in electric panel installation, electrical panel repairs and electrical panel upgrades in Columbus, Dayton, Cincinnati and surrounding areas. We offer affordable electrical panel repairs and electric panel installations.
Electrical panels, circuit breakers, or service panels are what ensure you and your family is able to use electricity in your home in a safe and efficient way. As part of our professional electrical panel services, we inspect and evaluate your home's existing electrical needs in addition to any sort of future needs.
After doing this, we present you with a wide range of options to help you determine the best course of action in regards to the most long-term electrical solutions at the most affordable prices. We at Five Star Home Services have been working in Ohio area homes for half a century. We've been in this business long enough to understand the customer's needs and how to meet those needs in the most professional and affordable manner. We understand your entire house, how it works and how your home depends on your electrical panel working efficiently.
Featured Deal
Diagnostic Service Call
Whenever a homeowner faces an issue with their HVAC, plumbing, or electrical system and requires guidance to pinpoint the cause and learn ways to repair it professionally, we offer our Diagnostic Service Call at reduced rates. Using the latest diagnostic equipment, our trained technicians thoroughly inspect your equipment and perform expert diagnostics to pinpoint the root of the problem. After they've identified the problem, they'll present you with various options for resolving it to move forward.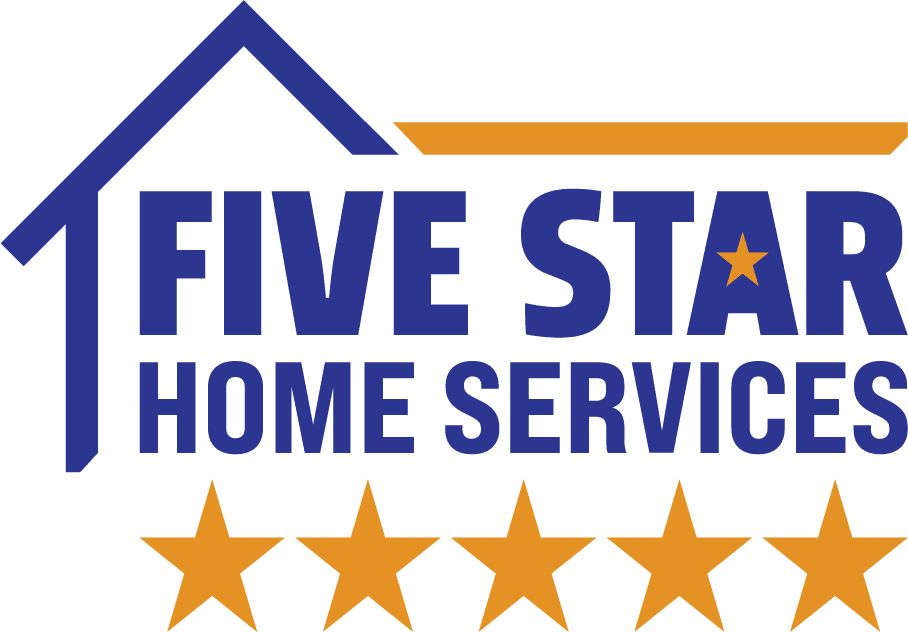 Free Service Call (with Paid Repair)
Not available on electrical services.

4 Reasons to Upgrade Your Electrical Panel
Selling Your Home
Are you thinking about selling your home? Although a complete re-wire of your home could be expensive, it's also worth it. Make sure to let potential buyers know about your recent electrical panel upgrade. Anyone looking to buy your home will have that same stack of digital devices and other power-demanding appliances that you do. Being able to tell them your property is ready to handle all this is a great selling point.
Decreasing the Risk of Fire
If your electrical wiring is old or faulty, your home is at a much higher risk of having a fire. Installing some new circuits with your electrical panel upgrade is a great way to help to safeguard your home. It can also give you a discount or kickback on your homeowner's insurance because it reduces the risk of a fire.
You've Got Power Strips Everywhere
In a modern dwelling, we have all sorts of things plugged in that require power. We use more power than ever. In fact, with modern electrical capacities, we often have up to half a dozen power strips plugged in at once, charging all of our devices. If you're using too many power strips, you might be using a lot more power than your original panel was designed for. Although surge protection has its place, it can't increase the power coming into your home. If you find that you're needing surge protectors more to prolong your capacity, it's time to consider a panel upgrade.
Increased Power Demands
If you've been buying new large appliances in your home, you're probably putting a lot of new demand on your system. New toys and TVs can take a lot of power. When it comes to electric needs in a dwelling, as electrical usage goes higher, electrical panels might not be up to the task anymore.
We Service all Electrical Brands
Upgrade Your Electrical Panel or Schedule a Repair Today!
Our local electrical panel installation services make the whole process of circuit breaker installation simple and easy. Our team of electricians work to minimize the disruption of your property during service calls. Our goal is to get your electrical panel's wiring up and working at its best in a timely and affordable manner. We want your electric to work efficiently as possible. Using the latest and greatest tools and electrical products, our circuit breaker installation services are second to none.
We install service panels made to endure the test of time and we stand behind all of our work. We remove your old, outdated electrical panel and supply all the necessary parts and equipment to install a new electric box. Last but not least, we strive to ensure that everything is working safely and at its best so you don't have to be burdened by the uncertainty of a cheap electrical product or shoddy electrical work that ends up burning you in the end. Don't hire a novice electrician or a cheap electrician for something as important as you service panel.
If you're online looking for a "service panel installation expert near me" or a "circuit breaker expert near me" and you live in Greater Dayton, Columbus, Cincinnati or surrounding areas, you're in the right place. Five Star Home Services can handle all your electrical needs in one place, with a single phone call we'll get your home's electric back up in running at prices that might shock you.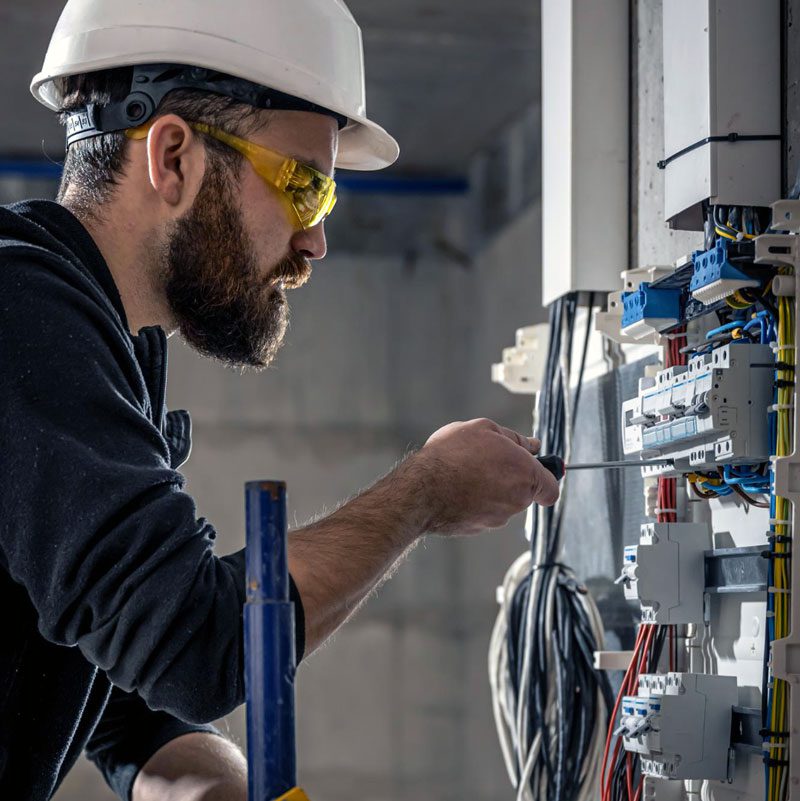 Columbus, Dayton, & Cincinnati Electrical Contractor
Are you looking for a local electrician or an "electrician near me" in Greater Columbus, Cincinnati, Dayton or surrounding areas? If so, you're in luck. Five Star Home Services is your local residential electrician. We are your "electric company near me" throughout the three major metro areas we services. Whether you need ceiling fan installation, surge protection, pool light repair, ceiling fan installation cost, panel upgrade, fire alarm installation, 24-hour electrician, outside lighting fixtures, outside lighting fixtures, led outside lighting, electrical outlet repair, fire alarm installation companies, home fire alarm installation, emergency electrician, outlet repair, surge protection outlet, electric panel upgrade, outside lighting controls, surge protection, or a 24-hour emergency electrician, we can help. We offer all types of residential and commercial electrical installation services. We can restore power to dead electrical outlets, circuit breakers, electrical panels and fuse boxes. If your home ever experiences any sort of power outage, it is essential, for your own safety, that you call our residential electrical contractors. We encourage you never to attempt to try and repair these electrical issues without calling us first! Our residential electricians are highly skilled at helping homeowners and business owners with home improvement projects that require the installation of any kind of lighting, including new ceiling lights or ceiling fans, recessed lighting, lighting under cabinets, hallway lighting, bathroom lighting, landscape lighting, basement lighting, other types of outdoor lighting, garage lighting and more.

The Best in Home Services. Free Estimates
Schedule Now Service Call
with a paid repair