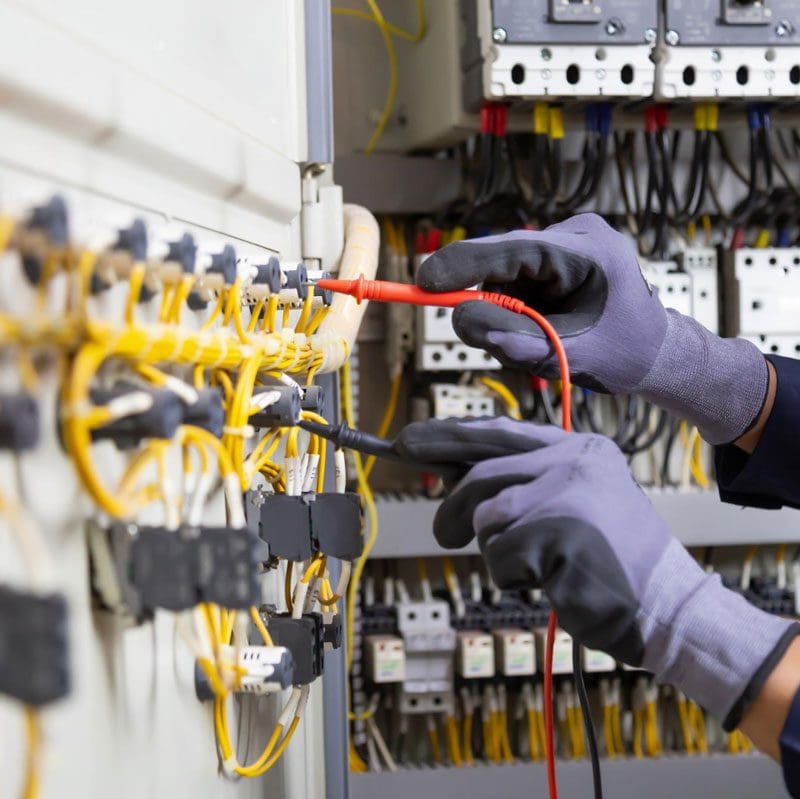 Certified Electrical Wiring Upgrades in Central & Southwest Ohio
Old wiring is not only a safety hazard; it also keeps you from enjoying the complete optimization of your devices. Prevent a dangerous electrical fire and upgrade your wiring, so you don't have to worry about unplugging one device to plug in another. Five Star Home Services can help you upgrade residential wiring safely and affordably.
Residential wiring is always designed with safety first and foremost in mind. Electrical wires are always covered with sheath installation that's intended to protect homeowners and their family members from electrical shocks. This wiring usually runs through places that keep it out of sight, like interior walls and attics or under floors. Doing this prevents accidents from happening and keeps your home nice, neat looking, and safe. We also offer child-proof outlets. 
If you need electrical wiring work performed in your home in Greater Dayton, Greater Cincinnati, and Greater Columbus, you need a licensed electrician that's local, reliable, and affordable. You need Five Star Home Services. We can handle all your electrical needs in a timely and affordable manner with Customer Satisfaction 100% Guaranteed.
Featured Deal
FREE Instant Online Estimate
If you're experiencing issues with your HVAC, plumbing, or electrical system in Central Ohio or Southwest Ohio, don't hesitate to book a FREE online estimate with Five Star Home Services. We're ready to help! We'll guide you in the right direction for your situation and budget. We also offer great financing plans for Ohio homeowners. This service includes:
Free in-home estimate
Expert recommendations for replacement or repair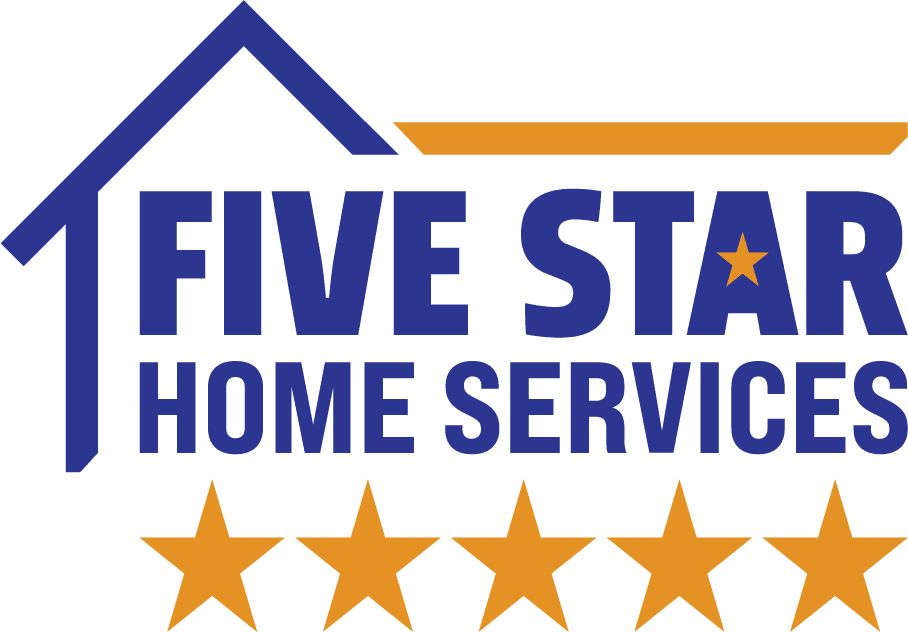 $0 Instant Online Estimate
Book a Free Estimate

4 Reason to Rewire Your Home
With more than 50,000 electrical fires reported each year in the U.S. alone, old wiring or faulty electrical wiring presents a major safety concern. If you have an electrical problem, you'll want to work with professional "electric electricians near me" to guarantee your home's electrical system is able to deliver the power you need safely and efficiently.
Buzzing Noises
Buzzing sounds are often a sign your electrical wiring needs attention and care. Although this doesn't necessarily mean you should rewire your whole house, buzzing sounds should be taken seriously. Humming noises coming from a main, wiring issues, or problems with circuit breakers are merely a few of the culprits possible for hearing any sort of electrical buzz.
Burning Smells
If you notice burning smells in your home after you haven't cooked or used any sort of appliances, it might indicate a serious electrical issue. The heat coming off of faulty wires can cause all sorts of burning smells. Because this is a major fire hazard, it is highly advised you turn off the circuit breaker right away. Then, try to identify the specific rooms where the burning smells took place and contact a professional electrician right away.
Aluminum Wiring
After the price of copper went up during the mid-1960s, contractors and electricians started using single-strand aluminum wiring to save money on material costs. It was then discovered that aluminum wiring could be a safety hazard. It is far more likely to overheat, and it fails easily. Because of this, if you see the letters "AL" on the panel jacket in your home, call a qualified electrician to determine if your home needs rewiring.
Loose Electrical Outlets
Loose electrical outlets can seem like a minor problem. However, they could indicate something serious. Loose outlets could be from poor installation or extreme overuse of the outlet. This problem is easy to overlook. Nevertheless, if you're dealing with it, you'll want to check in with your local Five Star Home Services electrician to make sure it's not a symptom of a larger problem.
We Service all Electrical Brands
Is Your Home's Electrical System up to Code?
A panel upgrade can be expensive certainly, but it's worth it. Panel upgrades are not only beneficial to the safety of your home, but they can increase the resale value of your property and attract more interest. The correct electrical upgrade can dramatically improve the value and appearance of any home or business. You'll be amazed at the difference the right electrical upgrade can make for your home or business. Make sure that when you select an electrical company to enhance your home, and you have decided to take your enhancement to the level where you require an electrical upgrade, the technician at the company has excellent working knowledge and experience to guide you in this area properly.
When you decide to upgrade, our well-trained and certified electricians in Cincinnati, Dayton & Columbus, Ohio have all the experience and training needed to complete your electrical panel upgrade project from start to finish, with minimal fuss or disturbance. Hire Five Star Home Services for electrical panel upgrades, wiring upgrades, code updates, and more.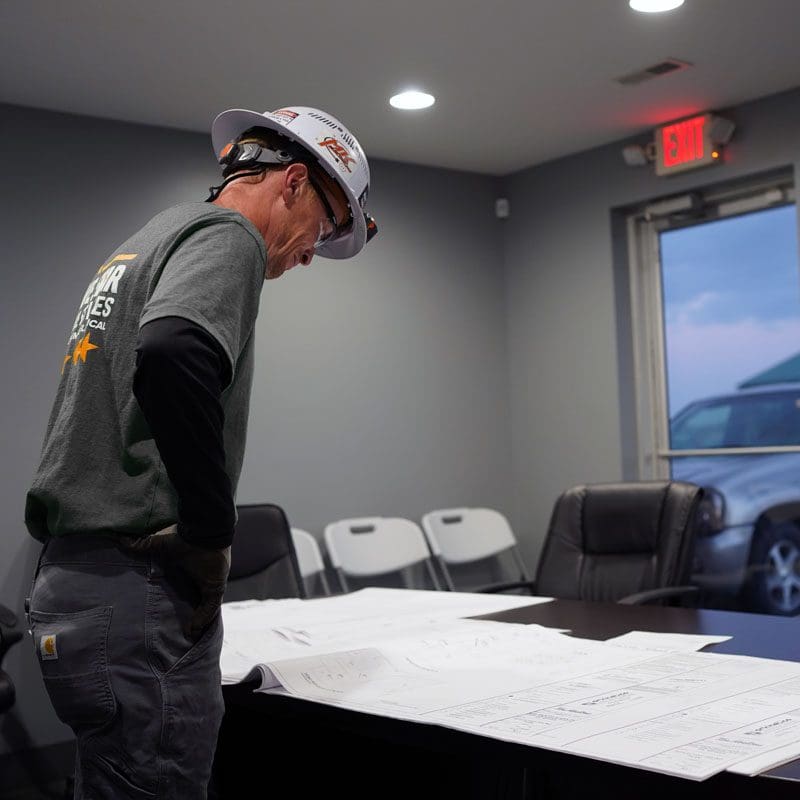 Columbus, Dayton, & Cincinnati Electrical Contractor
Are you looking for a local electrician or an "electrician near me" in Greater Columbus, Cincinnati, Dayton or surrounding areas? If so, you're in luck. Five Star Home Services is your local residential electrician. We are your "electric company near me" throughout the three major metro areas we services. Whether you need ceiling fan installation, surge protection, pool light repair, ceiling fan installation cost, panel upgrade, fire alarm installation, 24-hour electrician, outside lighting fixtures, outside lighting fixtures, led outside lighting, electrical outlet repair, fire alarm installation companies, home fire alarm installation, emergency electrician, outlet repair, surge protection outlet, electric panel upgrade, outside lighting controls, surge protection, or a 24-hour emergency electrician, we can help. We offer all types of residential and commercial electrical installation services. We can restore power to dead electrical outlets, circuit breakers, electrical panels and fuse boxes. If your home ever experiences any sort of power outage, it is essential, for your own safety, that you call our residential electrical contractors. We encourage you never to attempt to try and repair these electrical issues without calling us first! Our residential electricians are highly skilled at helping homeowners and business owners with home improvement projects that require the installation of any kind of lighting, including new ceiling lights or ceiling fans, recessed lighting, lighting under cabinets, hallway lighting, bathroom lighting, landscape lighting, basement lighting, other types of outdoor lighting, garage lighting and more.

The Best in Home Services. Free Estimates
Schedule Now Service Call
with a paid repair