Electrical Safety Inspections
Residential Electrical Safety Inspections in Columbus, Dayton, Cincinnati
Electrical safety is our highest priority at Five Star Home Services, where we can handle all your residential electric service needs in one place. Our team of expert electricians is here to help homeowners make sure their homes are as safe as possible. Our team of electricians can help you by child-proofing your electrical outlets, installing whole-house surge protectors, upgrading electrical wiring, and conducting extensive electrical safety inspections. Nevertheless, these are just a few of the electrical services we offer throughout the Greater Columbus, Cincinnati, and Dayton areas.
We offer affordable residential electrical safety inspections every single day of the year. We feel this service is important because residential electrical problems are one of the top causes of property damage in residential fires across the nation. A thorough electrical safety inspection from an expert electrician is essential to prevent electrical safety problems before they cause any real or lasting damage. Schedule your professional electrical safety inspection today with Five Star Home Services, and we can give you a detailed, prioritized checklist of recommendations for your home.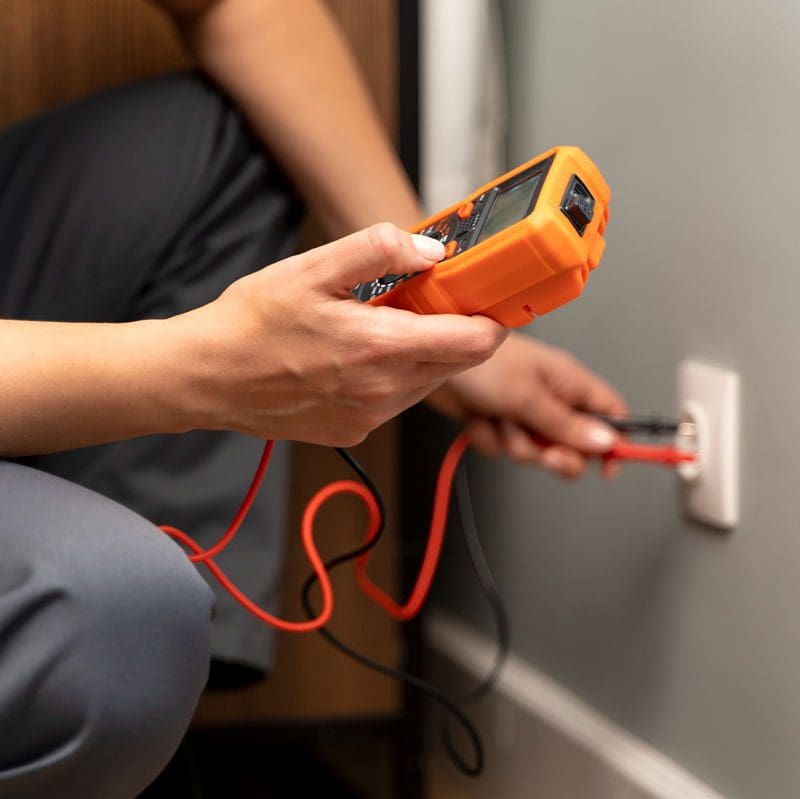 4 Benefits of an Electrical Safety Inspection
Electrical inspections might not be something you often think about. Nevertheless, they are essential to have regularly so that your system gets checked. Allowing your electrical system to get outdated can be dangerous. Nevertheless, your electrical safety experts at Five Star Home Services are here to help. We have all the experience and know-how to check your electrical systems properly and keep you, your loved ones, and your home safe.
SAVES YOU MONEY
With this service, your system runs at its best. Otherwise, when wires become frayed and exposed from regular wear and tear, they can become inefficient, and cause sparks that lead to house fires. Your electronics could fail if your electrical system doesn't work correctly. Having electrical inspections performed helps you identify these problems before they cost you more money when they cause significant problems.
AVOID ELECTRONIC MALFUNCTIONS
If you have any damaged wires or fraying wires, it can cause damage to anything that's connected to them. This includes television sets, computers, household appliances, and power outlets. Having a regular residential electrical inspection performed keeps your electronics from sustaining damage from bad wiring.
THEY KEEP YOU SAFE
Damaged electrical wires can cause all sorts of safety hazards. Fires caused by electrical sparks can cause expensive property damage and also result in injury or even death. Damaged wires can also result in your electronics or expensive home appliances being damaged from overload. Regular inspections keep these problems from becoming a reality. Maintaining healthy electrical wiring also helps keep your home safe and secure throughout the most severe weather.
KEEPS ELECTRICAL SYSTEM EFFICIENT
If your home or business has a regular electrical inspection, your electrical system will run at top performance by keeping any faults at bay. This not only makes your electronics perform better. However, you'll also save money on bills from your worn-down electronics using too much energy to achieve the same results.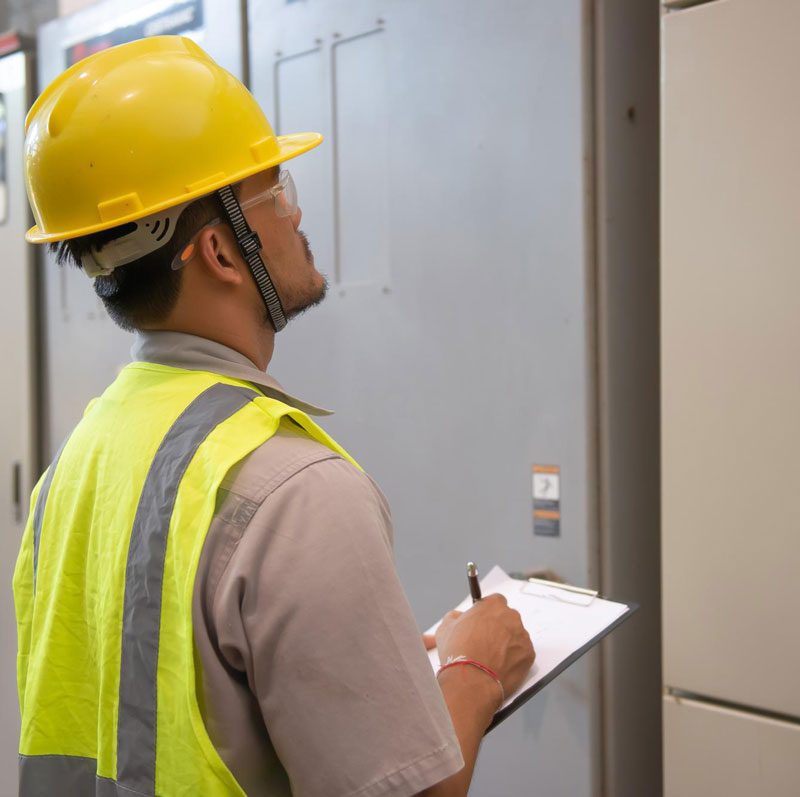 Electrical Inspections
Electrical Experts You Can Trust in Central Ohio & Southwest Ohio
Ensuring the safety of your family is the most important part of our job. Five Star Home Services frequently installs whole house surge protectors, GFCI outlets, and child-proof outlets for safety-minded customers.If you've purchased a new home recently, or you are considering purchasing a new house or building, we strongly suggest you schedule an electrical safety inspection to ensure that your electrical system is current, safe and up to code. Our residential electrical technicians can upgrade your home's electrical panel to meet your busy family's needs. And, if your electrical service panel just needs a little more power, we can replace any faulty circuit breakers or outdated fuse boxes and install additional ones.
The electrical safety services performed by your local Five Star Home Services electrician is essential for your home and your safety. This is your home we are talking about, after all. Don't just trust anyone. For expert electrical services, you need an expert electrician. You need Five Star Home Services. When you trust a single company for all your home service needs, you enjoy all sorts of benefits you'd never get with an electrical handyman or electrician repair person that isn't Five Stars.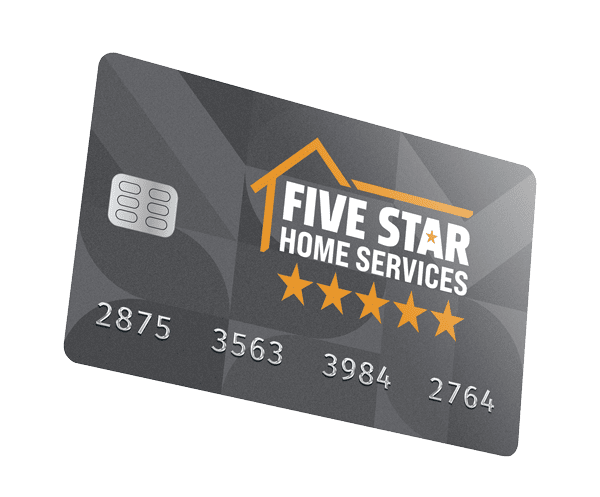 Financing Options
Buy Today, Pay Over Time
If you're in need of a new water heater, furnace, air conditioner, electrical panel, toilet, or something else, and you're wondering how you're going to come up with the money, we encourage you to check out our amazing in-house financing options. We can set up a monthly installment plan that works for your budget.
The Gold Standard in Electrical Services Since 1972
Are you looking for a local electrician or an "electrician near me" in Greater Columbus, Cincinnati, Dayton, or surrounding areas? If so, you're in luck. Five Star Home Services is your local residential electrician. We are your "electric company near me" throughout the three major metro areas we service. Whether you need ceiling fan installation, surge protection, pool light repair, ceiling fan installation cost, a panel upgrade, fire alarm installation, 24-hour electrician, outside lighting fixtures, outside lighting fixtures, led outside lighting, electrical outlet repair, fire alarm installation companies, home fire alarm installation, emergency electrician, outlet repair, surge protection outlet, an electric panel upgrade, outside lighting controls, surge protection, or a 24-hour emergency electrician, we can help. We offer all types of residential and commercial electrical installation services.