Fans & Ventilation
Whole-House Fans, Bathroom & Kitchen Ventilation in Dayton, Cincinnati & Columbus
Whether you're looking for a garage exhaust fan to keep your garage cool in the summer, a quiet whole house fan to provide energy-efficient cooling, an attic fan, or a bathroom or kitchen ventilation fan, Five Star Home Services has all the right fans to meet all your needs.
Without proper ventilation, your home can become a trap for heat and moisture that creates ripe conditions for mildew, mold, and more. Bathrooms and kitchens need ventilation especially. These areas are the most moisture-rich, humid parts of the home. Without ventilation, this moisture can cause damage. The fans and ventilation systems we offer and install here in the Greater Columbus, Greater Dayton, and Greater Cincinnati areas are a tremendous improvement on those that were used a few decades ago. In fact, these newer models are extremely quiet, energy-efficient, easy to install, and easy to use. All this makes them excellent choices for improving indoor air quality, keeping your home cool during the summer, reducing utility costs, and keeping air flowing and fresh.

4 Benefits of Whole-Home Fan Installation
We at Five Star Home Services install Whole-Home fans in Central and Southwest Ohio!
DECREASES THE NEED FOR AIR CONDITIONING
Because a whole house fan can quickly and significantly cool your home, your attic stays more relaxed, and your air conditioner won't have to work as hard to maintain a comfortable temperature. If it's cool enough, in fact, you might not even need to turn on your home's centralized air conditioning system until the hottest of summer days arrive.
FAST PERFORMANCE
The effectiveness of a whole-house fan is impressive. They can cool the home by 10 degrees as soon as they are turned on. Some experts say they can continue cooling the place by as much as 30 degrees. It can cool the attic by more than 30 degrees if the attics are hot.
THEY ARE AFFORDABLE TO PURCHASE
The cost of purchasing a whole-house fan is much less than the cost of installing a new central air conditioner. This makes whole-house fan installation more appealing and affordable. You end up saving money!
LOWER OPERATING COSTS
Whole house fans can save you up to 90% on your energy compared to if you run your air conditioner. This also means the cost of running a whole house fan is lower too. Your residential cooling bill could have a sizable reduction.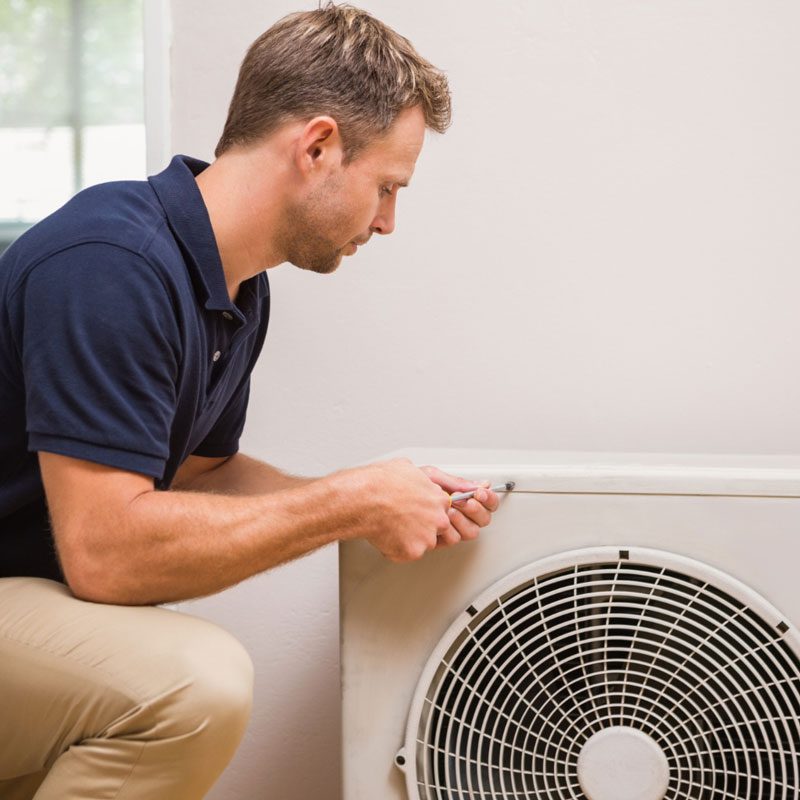 Electrical Services
Bathroom, Garage & Kitchen Ventilation Services
Our line of whole-house fan offers quiet ventilation that draws in fresh, clean air that's essential in the modern home, which is generally air-tight. It also helps expel hot, moist air through rooftop vents. Additionally, they are quiet and energy-efficient options. Garage exhaust fans are ideal for drawing super-heated air out of your garage and venting fumes from items stored in the garage, like chemicals and gases that get trapped. This is essential for health and safety. Additionally, a cooler garage doesn't add to the heat of your home's interior the way an overheated garage will.
Last but not least, we also sell and install attic fans. Homeowners shouldn't overlook the importance of an attic fan for keeping your home cool, protecting your roof, and removing much of the heat, even while your air conditioner is in use. Removing the heat from the attic is a true money saver when the dog days of summer are in full force, and your attic is as hot as a sauna.
If you're online looking for "fan installation near me" or "ventilation experts near me" and you live in Greater Columbus, Dayton, Cincinnati, or surrounding areas, you're in the right place. Five Star Home Services has all your bathroom and kitchen fans, and home ventilation needs to be covered in one place with customer satisfaction guaranteed. Call us today at (833) 405-8009. Check out our line of Indoor Air Quality products and services, including humidifiers, air filters, thermostats, air purifiers, and more!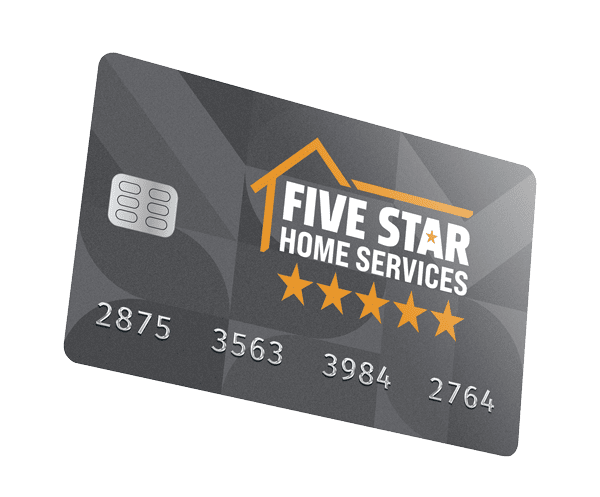 Financing Options
Buy Today, Pay Over Time
If you're in need of a new water heater, furnace, air conditioner, electrical panel, toilet, or something else, and you're wondering how you're going to come up with the money, we encourage you to check out our amazing in-house financing options. We can set up a monthly installment plan that works for your budget.
The Gold Standard in Electrical Services Since 1972
Are you looking for a local electrician or an "electrician near me" in Greater Columbus, Cincinnati, Dayton, or surrounding areas? If so, you're in luck. Five Star Home Services is your local residential electrician. We are your "electric company near me" throughout the three major metro areas we service. Whether you need ceiling fan installation, surge protection, pool light repair, ceiling fan installation cost, a panel upgrade, fire alarm installation, 24-hour electrician, outside lighting fixtures, outside lighting fixtures, led outside lighting, electrical outlet repair, fire alarm installation companies, home fire alarm installation, emergency electrician, outlet repair, surge protection outlet, an electric panel upgrade, outside lighting controls, surge protection, or a 24-hour emergency electrician, we can help. We offer all types of residential and commercial electrical installation services.