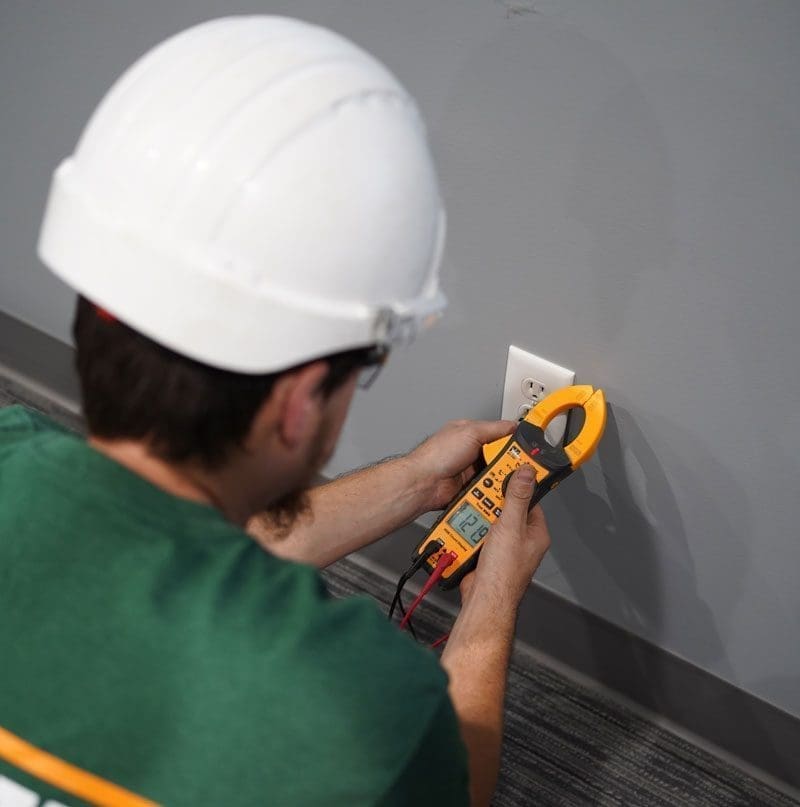 Residential Electrical Repair in Columbus, Dayton, Cincinnati, Ohio
Residential electrical repairs should always be performed by an expert electrician that's both licensed and insured. Electricity is never something a homeowner should mess around with, nor is it something you can trust your uncle's friend "who does a little electrical work on the side" with. This is your home we're talking about and your safety. Because of this, even the most minute electrical work is something serious. Attempting to be thrifty or DIY can not only end up harming you, it can also harm your home or cause a fire that causes massive, expensive damage. When it comes to electrical work of any type, it's always essential to hire an electrical repair company in your area to repair things the correct way.
As your local master electricians in Dayton, Columbus, Cincinnati and surrounding areas, we at Five Star Home Services offer all types of residential electrical services, including safety inspections, electrical code updates, exhaust repair, electrical wiring upgrades, carbon monoxide detectors, smoke detectors, whole-house fans, household ventilation, electrical troubleshooting and more. Common residential electrical problems that require professional electric repair include: Dead electrical outlets, flickering lights, malfunctioning electrical switches, frequently tripping circuit breakers, switches that feel warm or hot to the touch, unusually high electric bills, power outages and much more.
Featured Deal
Diagnostic Service Call
Whenever a homeowner faces an issue with their HVAC, plumbing, or electrical system and requires guidance to pinpoint the cause and learn ways to repair it professionally, we offer our Diagnostic Service Call at reduced rates. Using the latest diagnostic equipment, our trained technicians thoroughly inspect your equipment and perform expert diagnostics to pinpoint the root of the problem. After they've identified the problem, they'll present you with various options for resolving it to move forward.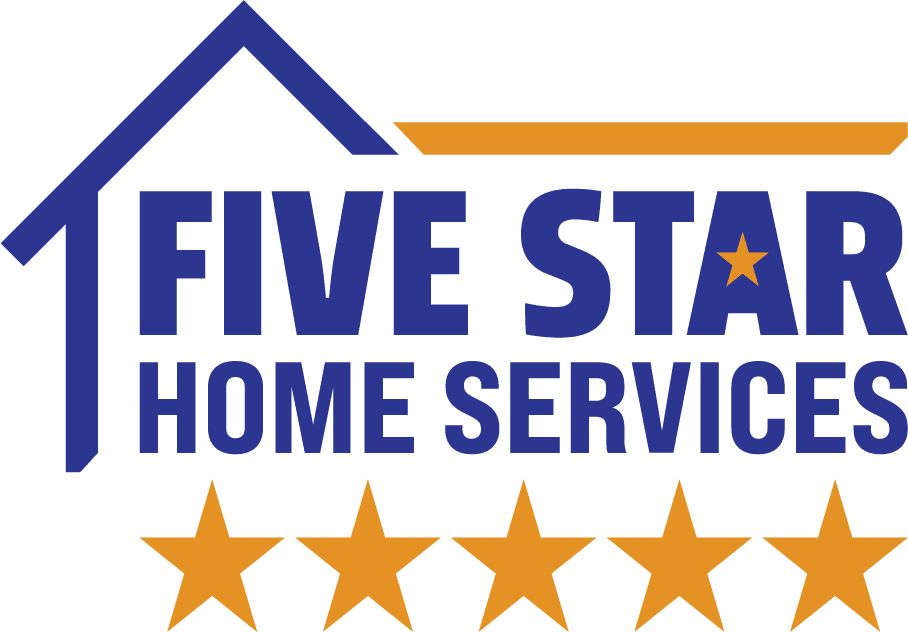 Free Service Call (with Paid Repair)
Not available on electrical services.

4 Common Residential Electrical Problems
Sags and Dips
Sags and dips in power levels are closely related to power surges. Small appliances are usually the culprit behind these issues. It's essentially an intermittent drop in electrical voltage. They usually only last a second. They are also known as "brown-outs." It happens when your lights get dim and then get bright again, without going off all the way.
Brown-outs also happens when you have too many large appliances running at the same time. These appliances could be drawing too much from an outdated electric panel or could be outdated and require too much power. Additionally, old or faulty wiring can also be part of the blame.
Uncovered Junction Boxes
Uncovered junction boxes are one of those hidden problems that lurk inside walls that you don't think about. A junction box is the professional casing used for various wires. They get installed during construction. They also get replaced often with an electrical upgrade.
If you take a section of your wall out for a remodeling project, these boxes are small plastic or metal boxes that are roughly 2″ by 3″. That's your junction box, where a wire runs from the main electrical panel and joins up other wires that then run out to your electrical fixtures.
Not Enough Outlets
A lot of people don't think about it, but not having enough electrical outlets is problem. This is an electrical issue whether you realize it or not. While extension cords and power strips can work for temporary fixes, they aren't meant to be the only option. If using an extension cord is your permanent solution to a lack of outlets in a room, you have to make sure you're using at least a 14-gauge heavy-load cord or a UL-listed surge protector.
Extension cord safety is something that should be taken seriously. Don't daisy-chain two or more together cords together or ever try using them in an attic or crawl space. If you need more outlets, you need to call an electrician at Five Star Home Services. We are your friendly neighborhood electrician serving all of Ohio's residential electrical needs in one place.
Overloaded Circuit
Circuit overload occurs when the amount of electricity flowing to an appliance or device exceeds what it's able to handle. For instance, if your lamp is rated for a maximum 60watt bulb and you don't feel like that's bright enough and you decide to put in a 100watt bulb, you end up overloading the lamp. In the worst-case scenario, the heat from the bulb melts the socket and the insulation in the fixture wires. If this causes the wires to spark, you could end up with an electrical fire. In any case, if your lamp or fixture doesn't have a max wattage listed, it's not a good idea to go over 60. If you're resetting a tripped breaker constantly, check to see what's plugged into the circuit. If it's a lamp, check the wattage and find out what sort of bulb you're using.
We Service all Electrical Brands
Local Electrical Repair & Installation
Don't risk taking on a DIY project regarding anything electrical. It would help if you chose a quality electrician who is honest, licensed, fully insured, and who cares when it comes to electricity. The fact remains that when you need professional results, you must choose a professional electrician. Whenever you hire a member of the Five Star Home Service family, you get to experience the Five Star Difference. In fact, it might surprise you how much money you save by hiring us to repair the electrical components in your home.
We are here at Five Star Home Services to light up your ideas! We are dedicated to excellence in electrical work and will stop at nothing to guarantee your satisfaction. We are invested in the Franklin County, Ohio area, Hamilton County, Montgomery County, and more. So give us a call today at (833) 405-8009.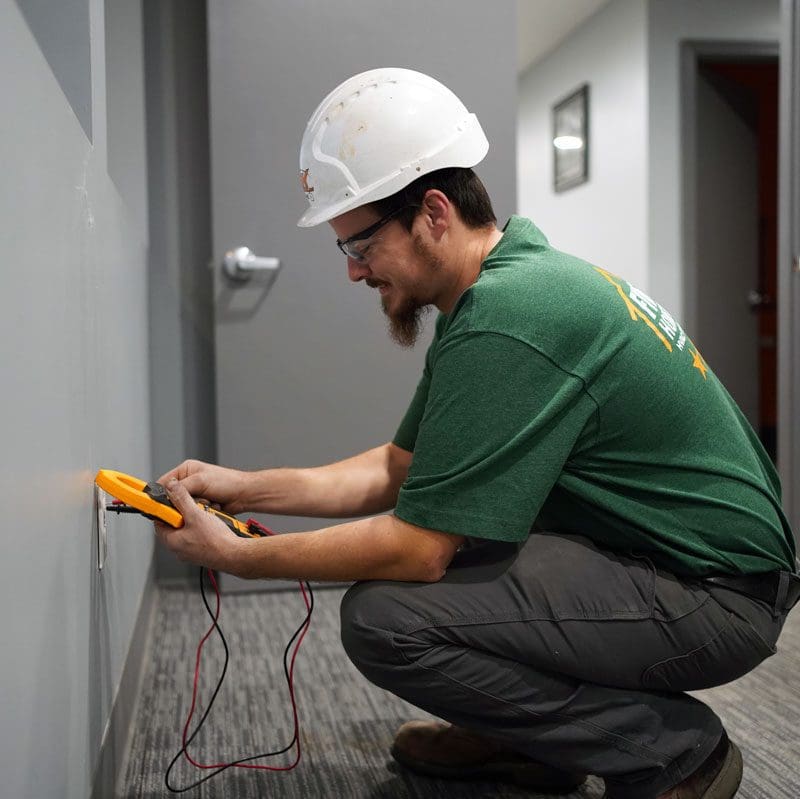 Columbus, Dayton, & Cincinnati Electrical Contractor
Are you looking for a local electrician or an "electrician near me" in Greater Columbus, Cincinnati, Dayton or surrounding areas? If so, you're in luck. Five Star Home Services is your local residential electrician. We are your "electric company near me" throughout the three major metro areas we services. Whether you need ceiling fan installation, surge protection, pool light repair, ceiling fan installation cost, panel upgrade, fire alarm installation, 24-hour electrician, outside lighting fixtures, outside lighting fixtures, led outside lighting, electrical outlet repair, fire alarm installation companies, home fire alarm installation, emergency electrician, outlet repair, surge protection outlet, electric panel upgrade, outside lighting controls, surge protection, or a 24-hour emergency electrician, we can help. We offer all types of residential and commercial electrical installation services. We can restore power to dead electrical outlets, circuit breakers, electrical panels and fuse boxes. If your home ever experiences any sort of power outage, it is essential, for your own safety, that you call our residential electrical contractors. We encourage you never to attempt to try and repair these electrical issues without calling us first! Our residential electricians are highly skilled at helping homeowners and business owners with home improvement projects that require the installation of any kind of lighting, including new ceiling lights or ceiling fans, recessed lighting, lighting under cabinets, hallway lighting, bathroom lighting, landscape lighting, basement lighting, other types of outdoor lighting, garage lighting and more.

The Best in Home Services. Free Estimates
Schedule Now Service Call
with a paid repair