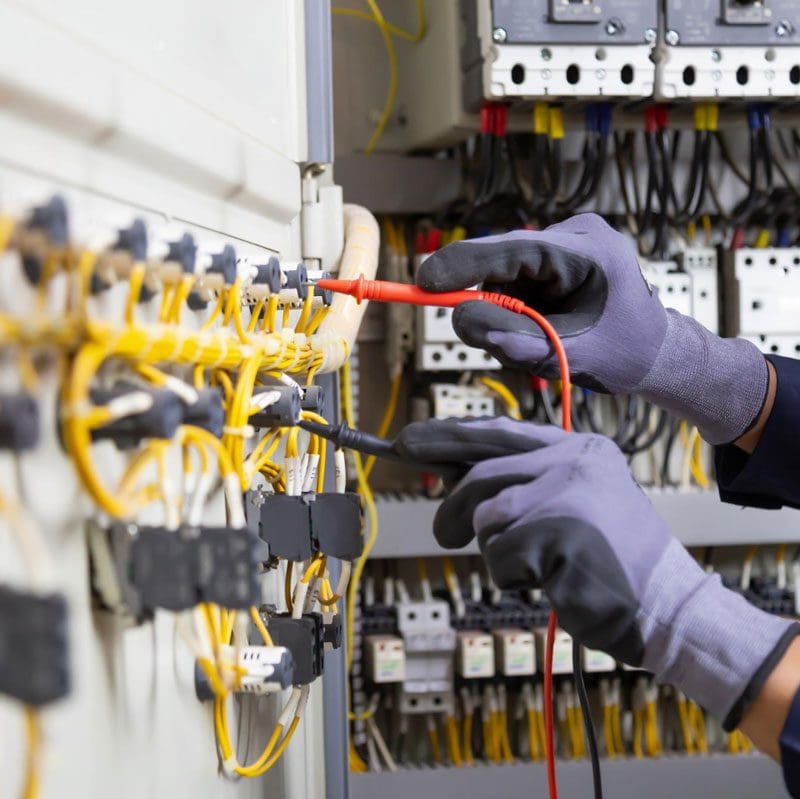 Electrical Code Update Services in Columbus, Dayton, Cincinnati, Ohio
Residential electrical codes are updated every three years by the National Electric Code, or the NEC, the unified code standard for safety in electrical systems and electrical installation throughout the nation. NEC code is updated like this to protect homeowners, business owners, residents, and family members and protect property from electrical hazards and second-rate electrical work or shoddy electrical work. Because this code is upgraded every three years, homeowners should ask themselves if their home meets all the latest NEC standards. If it doesn't, you might need an electrical code upgrade.
If you're online looking for "an electrician near me" or an "electrical expert near me" and live in Greater Columbus, Cincinnati, Dayton, or surrounding areas, you're in the right place. Five Star Home Services can cover all your electrical needs in one place. In addition, we have a team of NEC code experts who offer residential electrical code updates and upgrades at affordable prices.
Featured Deal
FREE Instant Online Estimate
If you're experiencing issues with your HVAC, plumbing, or electrical system in Central Ohio or Southwest Ohio, don't hesitate to book a FREE online estimate with Five Star Home Services. We're ready to help! We'll guide you in the right direction for your situation and budget. We also offer great financing plans for Ohio homeowners. This service includes:
Free in-home estimate
Expert recommendations for replacement or repair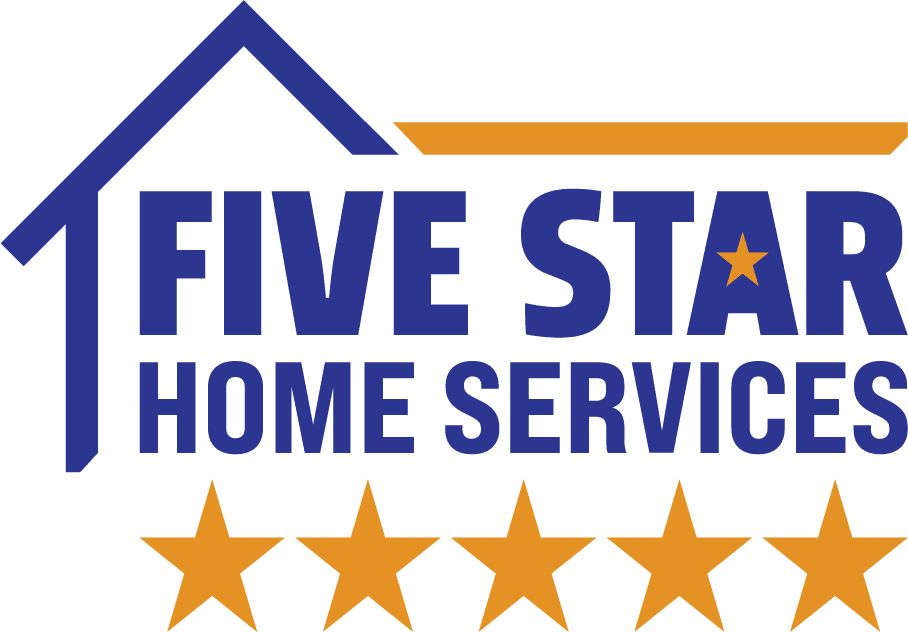 $0 Instant Online Estimate
Book a Free Estimate

4 Common Electrical Code Update Requirements
Although most of the NEC involves requirements for general electrical installations applying to all situations, there are also specific requirements for specific rooms.
Bathrooms
Bathrooms are big ones because of the prevalent presence of water. Bathrooms have carefully defined requirements. With their vent fans, lighting, and outlets, bathrooms often require a lot of power at once and often need more than one circuit. Bathroom outlet receptacles must have a 20-amp circuit. This same circuit can supply the whole bathroom (including outlets and lighting), as long as there aren't any heaters (including vent fans and built-in heaters), and providing the circuit serves only the one bathroom and no additional rooms or areas. All receptacles within the bathroom need to have ground-fault circuit-interrupter (GFCI) protection.
Kitchen
Kitchens usually use the most electricity out of any other room in the home. In prior generations, kitchens may have been able to be served by a single electrical circuit. However, today that's not the case. A newly installed kitchen with standard appliances requires at least seven separate circuits and sometimes even more. All countertop receptacles and any sort of receptacles within six feet of a sink need to be GFCI-protected. Countertop receptacles need to be spaced no more than four feet apart.
Stairways
Special care is often required in residential stairways to guarantee all the steps are lit properly to minimize falling hazards. If the stairs turn at any sort of landing, you might need to add additional light fixtures to make sure all areas are illuminated. Three-way electrical switches are required at both the top and at the bottom of each flight of stairs so lights can be turned on and off at both ends.
Hallways
Because hallways can be long, they often require adequate ceiling lighting. Make sure to place sufficient lighting high enough there so shadows don't block the light when someone is walking through them. Remember, hallways are usually the only escape routes during certain types of emergencies. If there are more doors served by a hallway, such as for a bedroom or two, you might wish to add a four-way switch around the door outside of each room. A hallway that's more than ten feet long must have an outlet available for general purposes or general use. Three-way switches are required at each end of the hallway. This is to enable the ceiling light to be turned on and off at both ends.
We Service all Electrical Brands
Professional Electrical Code Upgrades in Central & Southwest Ohio
Anytime construction work is performed on a home, homeowners can expect the general contractor to perform the work up to the current electrical code. Otherwise, what was originally an exciting project you looked forward to can quickly turn into a massive headache and even become a safety hazard that costs you far more than you were ready for. It's no different for your home or business's electrical work. In the same way, we all depend on building contractors to follow this standard protocol to keep you, your loved ones, and anyone in your home safe and secure.
Homeowners rely on a licensed electrician to make sure their electrical work is performed up to current electrical code and 100% safe. At Five Star Home Services, we offer affordable electrical code upgrades to guarantee your home is able to handle any heavy appliances or equipment you need to use in the safest and most energy-efficient manner. For affordable electrical code updates, call Five Star Home Services today at (833) 405-8009.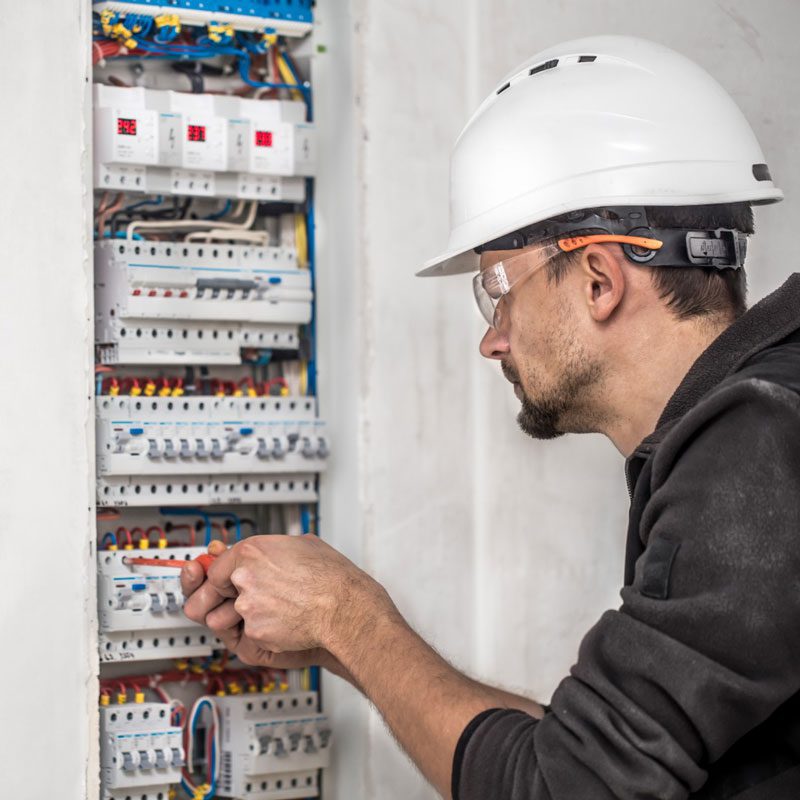 Columbus, Dayton, & Cincinnati Electrical Contractor
Are you looking for a local electrician or an "electrician near me" in Greater Columbus, Cincinnati, Dayton or surrounding areas? If so, you're in luck. Five Star Home Services is your local residential electrician. We are your "electric company near me" throughout the three major metro areas we services. Whether you need ceiling fan installation, surge protection, pool light repair, ceiling fan installation cost, panel upgrade, fire alarm installation, 24-hour electrician, outside lighting fixtures, outside lighting fixtures, led outside lighting, electrical outlet repair, fire alarm installation companies, home fire alarm installation, emergency electrician, outlet repair, surge protection outlet, electric panel upgrade, outside lighting controls, surge protection, or a 24-hour emergency electrician, we can help. We offer all types of residential and commercial electrical installation services. We can restore power to dead electrical outlets, circuit breakers, electrical panels and fuse boxes. If your home ever experiences any sort of power outage, it is essential, for your own safety, that you call our residential electrical contractors. We encourage you never to attempt to try and repair these electrical issues without calling us first! Our residential electricians are highly skilled at helping homeowners and business owners with home improvement projects that require the installation of any kind of lighting, including new ceiling lights or ceiling fans, recessed lighting, lighting under cabinets, hallway lighting, bathroom lighting, landscape lighting, basement lighting, other types of outdoor lighting, garage lighting and more.

The Best in Home Services. Free Estimates
Schedule Now Service Call
with a paid repair