CO & SMoke Detectors
Carbon Monoxide Detectors & Smoke Detector Services in Columbus, Dayton, Cincinnati
Carbon monoxide (CO) is an odorless, colorless gas formed by the incomplete combustion of fuels. When people are exposed to CO gas, the CO molecules will displace the oxygen in their bodies, leading to poisoning. Carbon monoxide poisoning can be a severe threat to your health. Of all of the poisoning death caused in the United States, carbon monoxide poisoning is one of the most common. With safety, our top priority, our team of electrical experts at Five Star Home Services believe in leaving your home safer than we found it, with far greater energy efficiency. We offer expert carbon monoxide detector and smoke detector installation services throughout Greater Columbus, Dayton, Cincinnati and surrounding areas at the most competitive prices.
Sometimes the most neglected or overlooked safety device in a home is the home's carbon monoxide detectors and smoke detectors. These two devices should be at the top of every homeowner's list and should be checked frequently and tested. These products are life-saving investments for your home and your family. Residential smoke detectors and carbon monoxide detectors save lives. Because carbon monoxide leaks and fires are uncommon, homeowners need to protect their home from fire, smoke and deadly gas. If you need smoke detector installation services for your residence in Columbus, Cincinnati, Dayton or surrounding areas call our CO install experts and smoke detector installation experts at Five Star Home Services. We care about you, your home, your loved ones and everyone's safety, so we're always ready to help.

4 Benefits of Smoke & Carbon Monoxide Detection

Smoke and carbon monoxide detectors are essential in our homes and lives. They are designed to detect dangerous amounts of carbon monoxide, or CO, gas in the air and smoke.
EARLY DETECTION OF GAS
Carbon monoxide monitors need to be placed near home appliances, such as gas water heaters, where poisonous gases are most likely to form. If it does and the alarm goes off, you can open nearby windows, turn off the power to the appliance immediately, and get outside to avoid danger.
PREVENTS RESIDENTIAL FIRES
Smoke detectors sound an alarm whenever there's any sort of threat of fire breaking out in your home. This warns you and gives you time to put out the fire or, if necessary, call the local fire department to ensure everyone gets out safely. They also decrease the risk of there being fire damage. Homeowners can avoid fire damage by installing a reliable smoke detector and regularly checking its batteries.
OTHER EARLY WARNINGS
CO detectors can detect trace amounts of gas. Because they are so loud, their alarm can be heard throughout the entire home; it should be able to wake anyone who's asleep. If carbon monoxide levels begin increasing, the alarm gives ample warning sounds to give everyone enough time to escape.
PREVENTS CO POISONING
The first warning signs of a gas leak can include headaches, nausea, dizziness, weakness, and confusion. Some people describe the feeling as being similar to the flu. Prolonged and heavy exposure to CO can lead to the loss of consciousness and even result in death. There might not be any advanced symptoms if you're sleeping.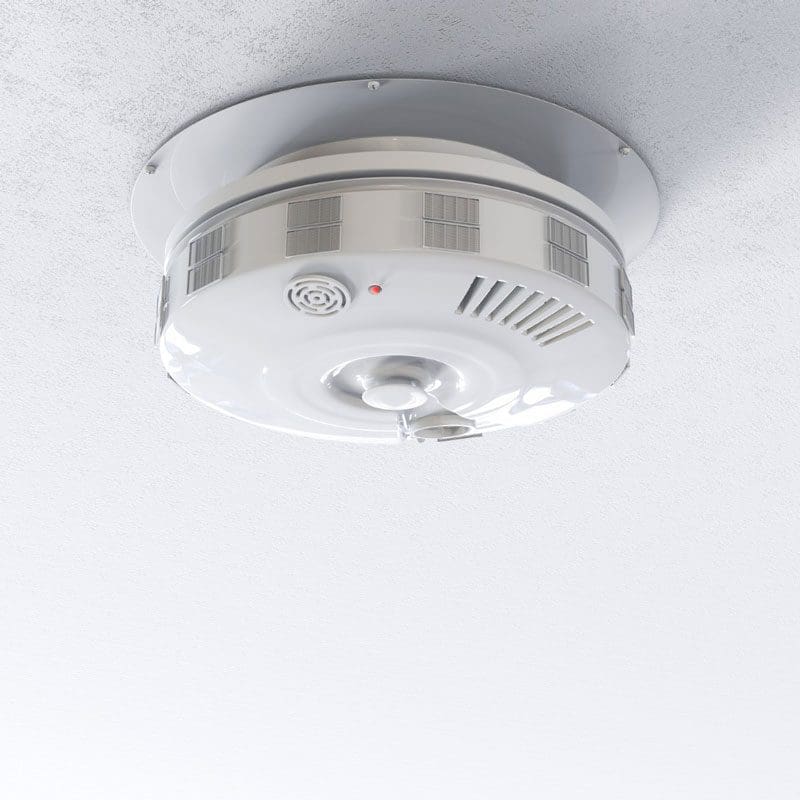 Electrical Services
Protect Your Home & Family From Poisonous Gases in Central & Southwest Ohio
When it comes to smoke detectors, our Five Star electricians know how to maintain, install, and perform inspections to ensure they're correctly installed and operational. You must keep your home's smoke detectors to protect you and your family from potential danger. You must have an electrical company you can trust to get installation and inspections done appropriately. Need an electrical safety inspection performed? We've got you covered.
Five Star Home Services takes great pride in providing you with quality smoke detector services throughout Dayton, Ohio, Columbus, OH, Cincinnati, Ohio and the surrounding areas. We offer a vast collection of services so that you can rest assured that we have you and your family covered in smoke detector services. Contact our certified electricians today if you want to learn more about our services. We can help ensure that your home's smoke detectors are up to local rules and regulations, helping keep you, your property, and your family safe.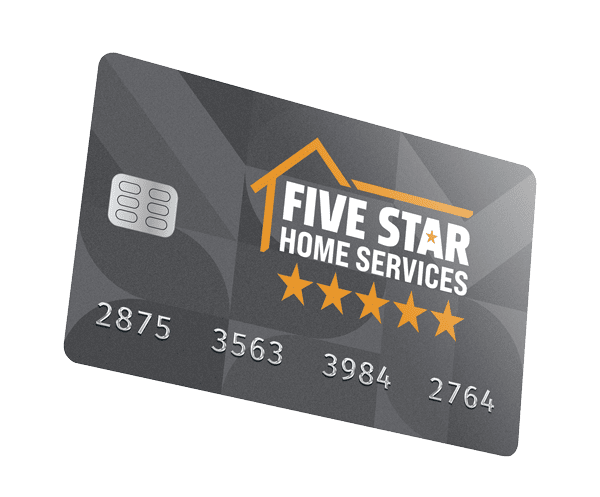 Financing Options
Buy Today, Pay Over Time
If you're in need of a new water heater, furnace, air conditioner, electrical panel, toilet, or something else, and you're wondering how you're going to come up with the money, we encourage you to check out our amazing in-house financing options. We can set up a monthly installment plan that works for your budget.
The Gold Standard in Electrical Services Since 1972
Are you looking for a local electrician or an "electrician near me" in Greater Columbus, Cincinnati, Dayton, or surrounding areas? If so, you're in luck. Five Star Home Services is your local residential electrician. We are your "electric company near me" throughout the three major metro areas we service. Whether you need ceiling fan installation, surge protection, pool light repair, ceiling fan installation cost, a panel upgrade, fire alarm installation, 24-hour electrician, outside lighting fixtures, outside lighting fixtures, led outside lighting, electrical outlet repair, fire alarm installation companies, home fire alarm installation, emergency electrician, outlet repair, surge protection outlet, an electric panel upgrade, outside lighting controls, surge protection, or a 24-hour emergency electrician, we can help. We offer all types of residential and commercial electrical installation services.