Emergency HVAC, Plumbing & Electrical Services in Columbus, Dayton, & Cincinnati, OH
Whether it's your heating, air conditioning, water heater, plumbing, or electrical systems, Ohio homeowners need their home systems working like they're supposed to 24/7 to keep up with today's busy modern life. We have a team of emergency plumbers, emergency HVAC technicians and emergency electricians living throughout Greater Columbus, Cincinnati, Dayton and surrounding areas.
HVAC Services
What Qualifies as an HVAC Emergency?
Just what is an HVAC emergency? Sure, this may seem like a simple question. However, it can create some confusion among homeowners. After all, it's only natural to wonder if something out of the ordinary going on with your home's heating and cooling system warrants immediate assistance. We clear things up below by offering some guidance regarding what's generally considered an HVAC emergency:
No Heat
Warm air from the AC unit
Safety concerns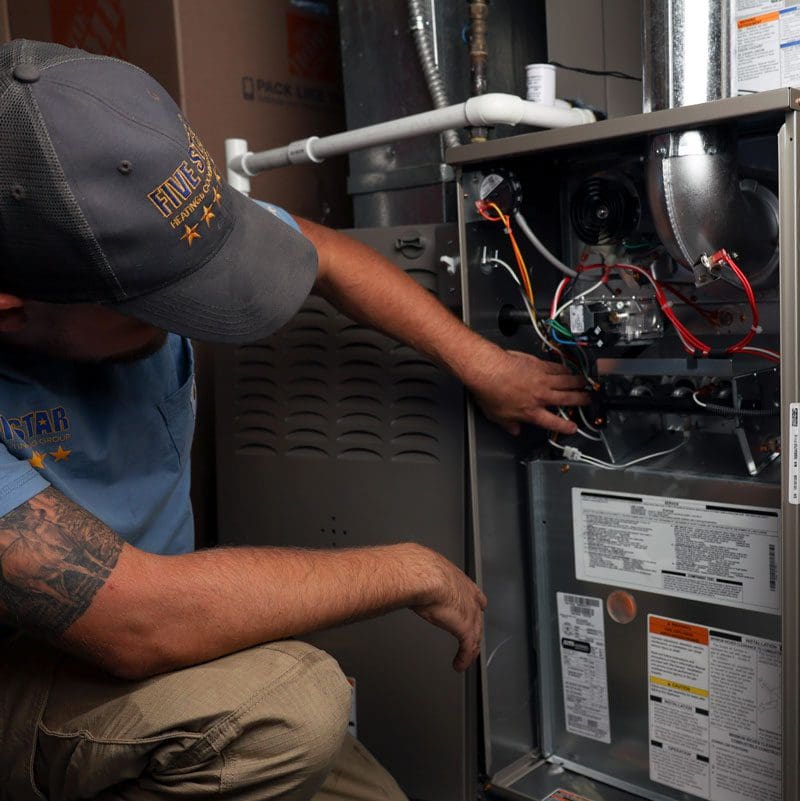 Plumbing Services
What Qualifies as a Plumbing Emergency?
If you are experiencing major plumbing issues that impact your everyday life or threaten your home's health, contact the professionals at Five Star Home Services. Our plumbing experts are trained to handle a wide range of emergency plumbing services throughout Central Ohio, Greater Dayton, and Greater Cincinnati, including:
Clogged toilets
Broken/leaky water heater
Burst pipes
Running toilet
Electrical Services
What Qualifies as an Electrical Emergency?
Most electrical problems are minor, but you can find yourself in a situation where you need expert electrical help at night or on a weekend. Serious electrical problems can become deadly, and it's important to identify situations that need immediate help. Rest assured that at Five Star, we're available 24 hours a day, seven days a week, for all your emergency electrical needs.
Power outtage
Fallen power lines
Short circuit or faulty breaker
Burnt outlets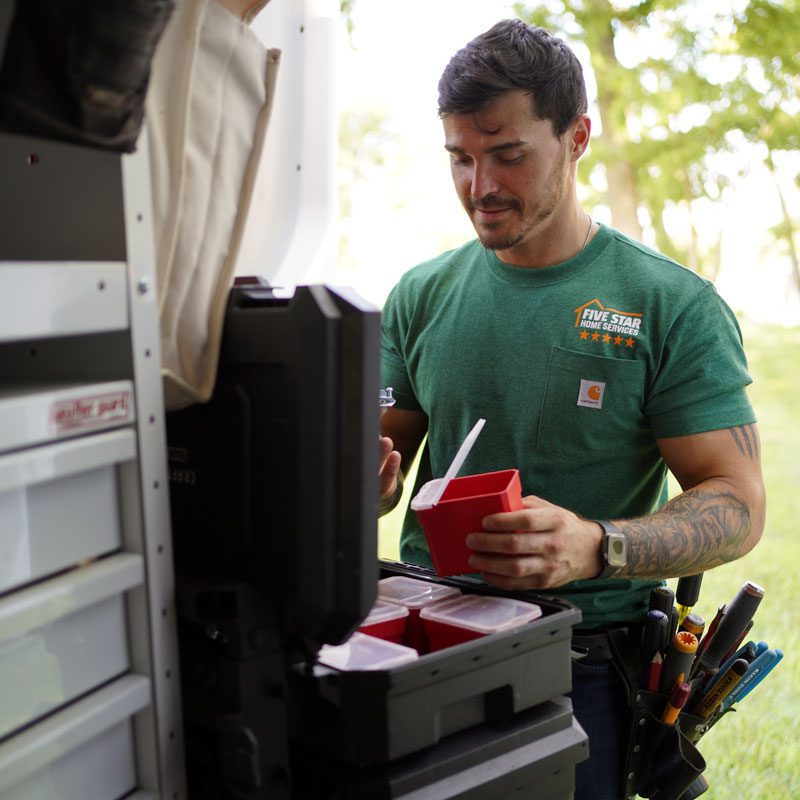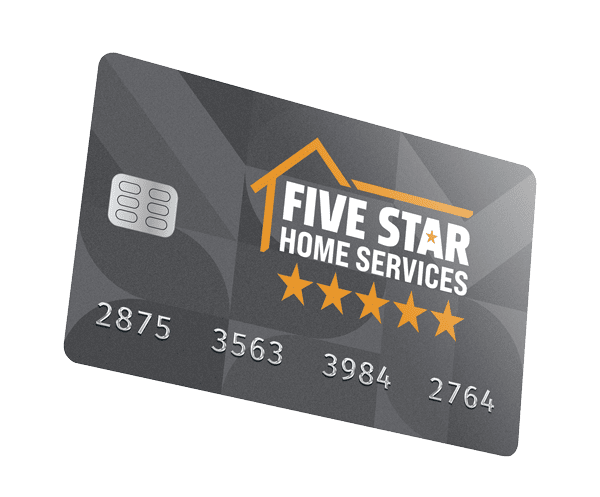 Financing Options
Buy Today, Pay Over Time
If you're in need of a new water heater, furnace, air conditioner, electrical panel, toilet, or something else, and you're wondering how you're going to come up with the money, we encourage you to check out our amazing in-house financing options. We can set up a monthly installment plan that works for your budget.
Emergency Home Services in Central & Southwest Ohio
When a water heater breaks down, or there's an issue with a drain, an HVAC system, or an electrical system, homeowners need fast and affordable emergency home services that don't charge an arm and a leg with hidden fees for emergency service rates. At Five Star Home Services, we don't believe in charging you extra for emergency plumbing, heating, cooling, or electrical services. Your home's systems don't merely work from 9 to 5, so neither do we. We are available around the clock every day of the year, including holidays, because we strive to make ourselves available whenever homeowners need us.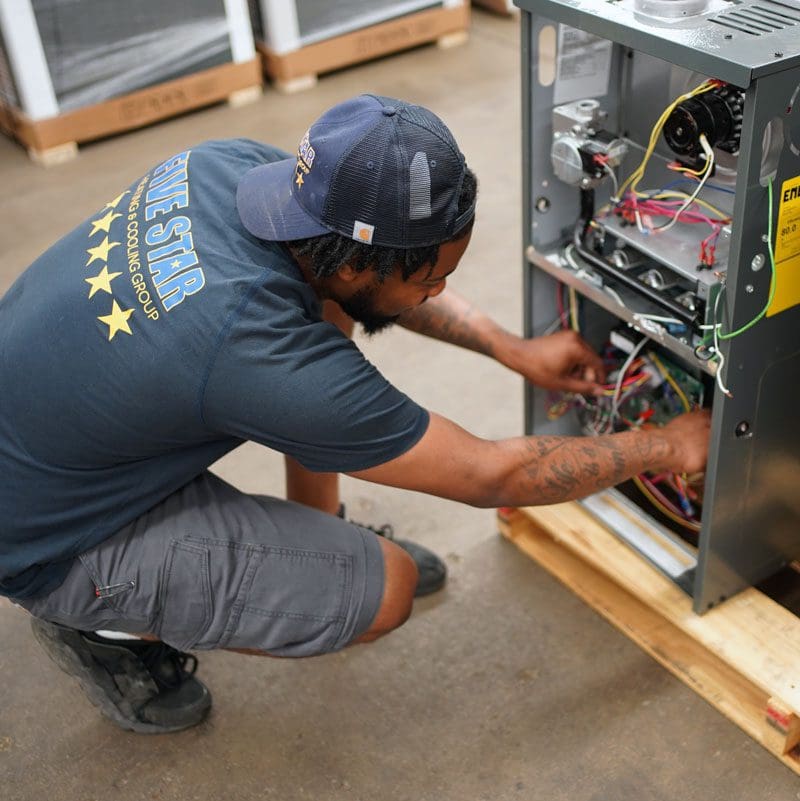 Tips & Tricks for Ohio Homeowners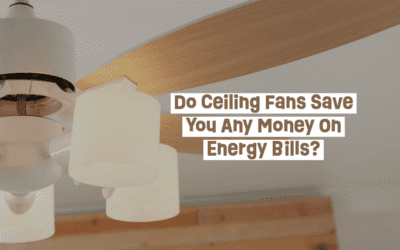 As a homeowner, you probably jump on the idea when you hear that there is a way to save on your...
read more

The Best in Home Services. Free Estimates
Schedule Now Service Call
with a paid repair